We live in a world full of beautiful landscapes with surprising scenarios, spread across all continents, almost always little explored. Stunning, surreal places, sculpted by nature in its simplest simplicity. Geographic combinations, climatic characteristics or even human-developed ones, countless other curiosities involve some of the most extraordinary destinations on the planet. In this selection, we GuiaViajarBest.com We separate 10 unique places for you to know. See the list:
Zhangye Danxia National Geological Park
This Chinese geopark, known for its colorful mountains that look like paintings, is located near the city of Zhangye, in Gansu province. This type of unique geomorphology, found only in China, consists of sandstone formations and other mineral deposits that have been accumulating for over 24 million years.
Kawachi Fuji Gardens
Kitakyushu's biggest attraction, known as the Japanese garden, is home to one of the most beautiful flower tunnels in the world! With approximately 20 types of vines (wisteria), wisteria native to Asia. The most visited time is between April and the middle of May.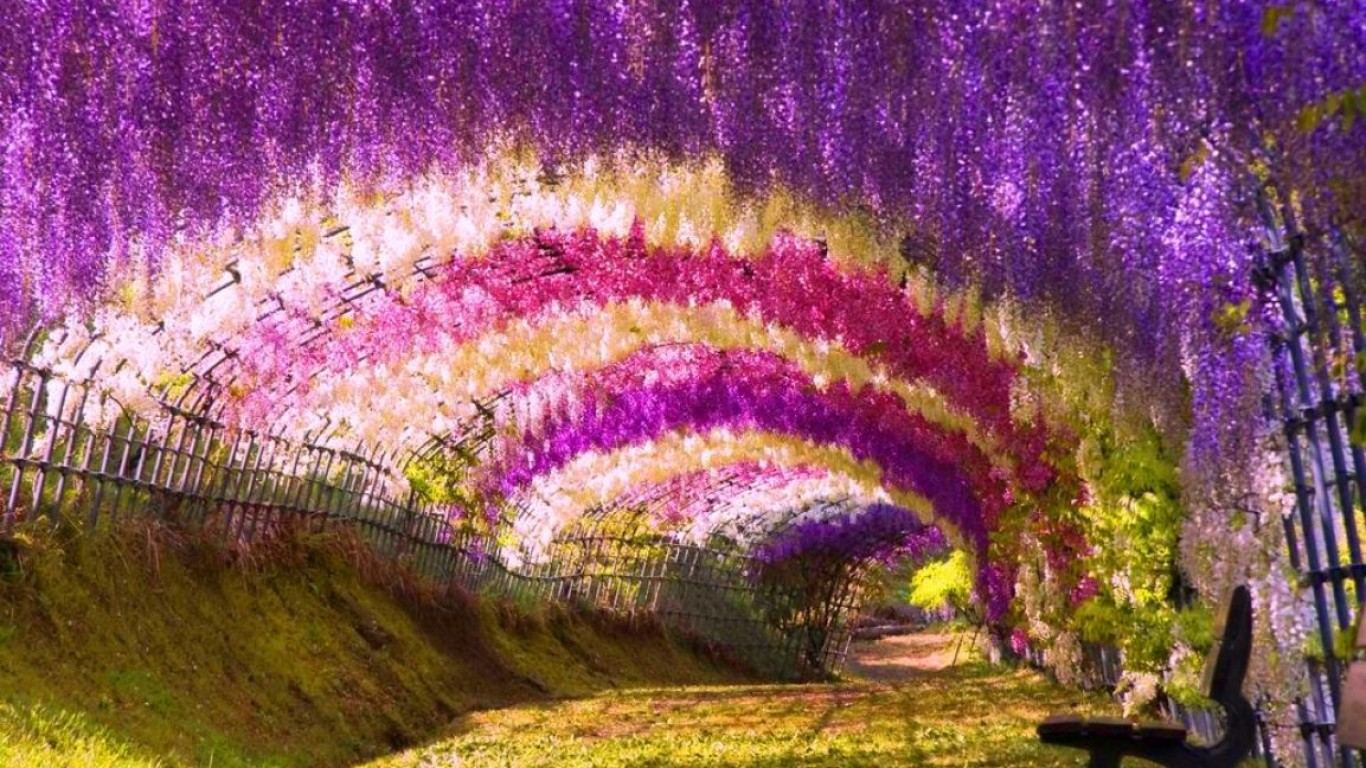 The Chocolate Hills
With over a thousand hills and many mysteries surrounding their formation, they hold the position of being the most popular tourist attraction on the island of Bohol in the Philippines.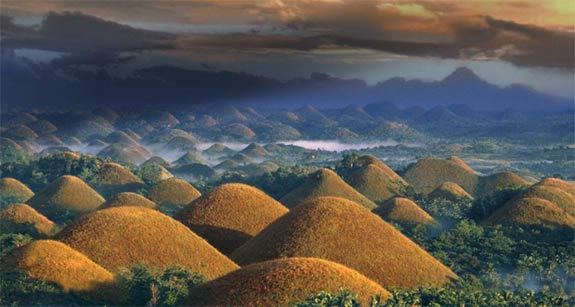 Plitvice Lakes
Croatia has several national parks, but Plitvice is unparalleled. There are 20 thousand amazing hectares, with several waterfalls and natural pools of transparent water. The local fauna and flora is rich and preserved, for the lucky ones it is possible to see bears in the morning.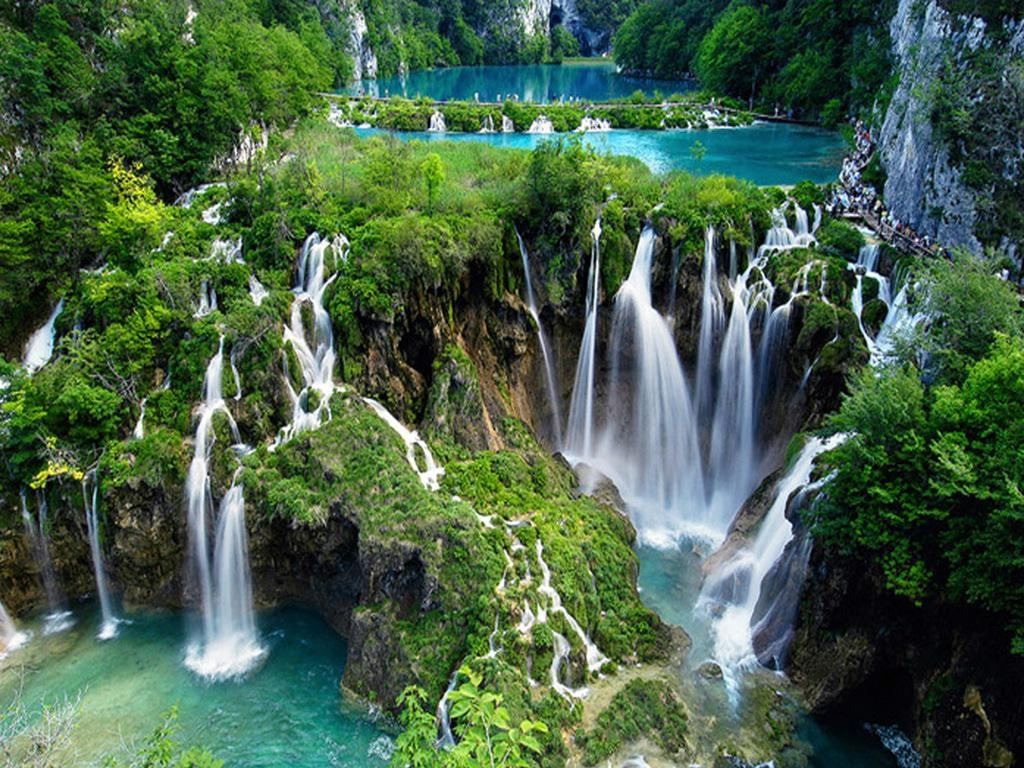 Fly Geyser
Fly Geyser was created from an unusual partnership between nature and man. This region of Nevada in the United States was used for geothermal exploration and a drilling failure created this geyser, but its strange size and shape is the result of hundreds of years of a long and constant solidification of minerals contained in the water and its color comes from the algae that grow on humid and high temperature surfaces, creating an incredible mix of colors.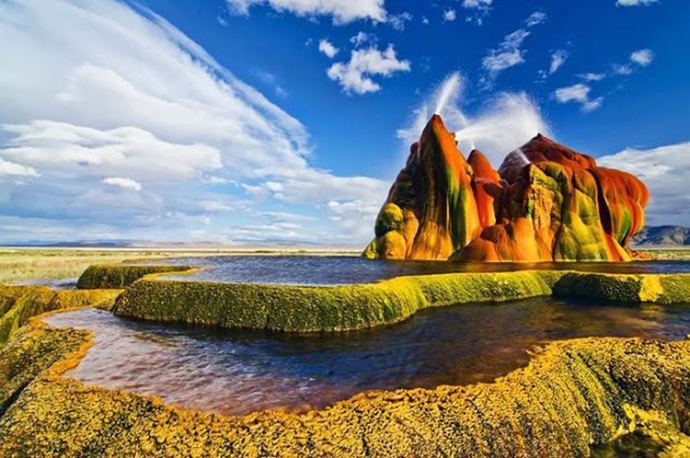 Salar de Uyuni
Close to the Cordillera dos Antes, in Bolivia, the biggest tourist attraction is a huge salt flat, considered the largest natural mirror in the world and tourists take the opportunity to walk in the clouds. Whether you're a professional or just a photo enthusiast, the possibilities for "playing" in this place are endless!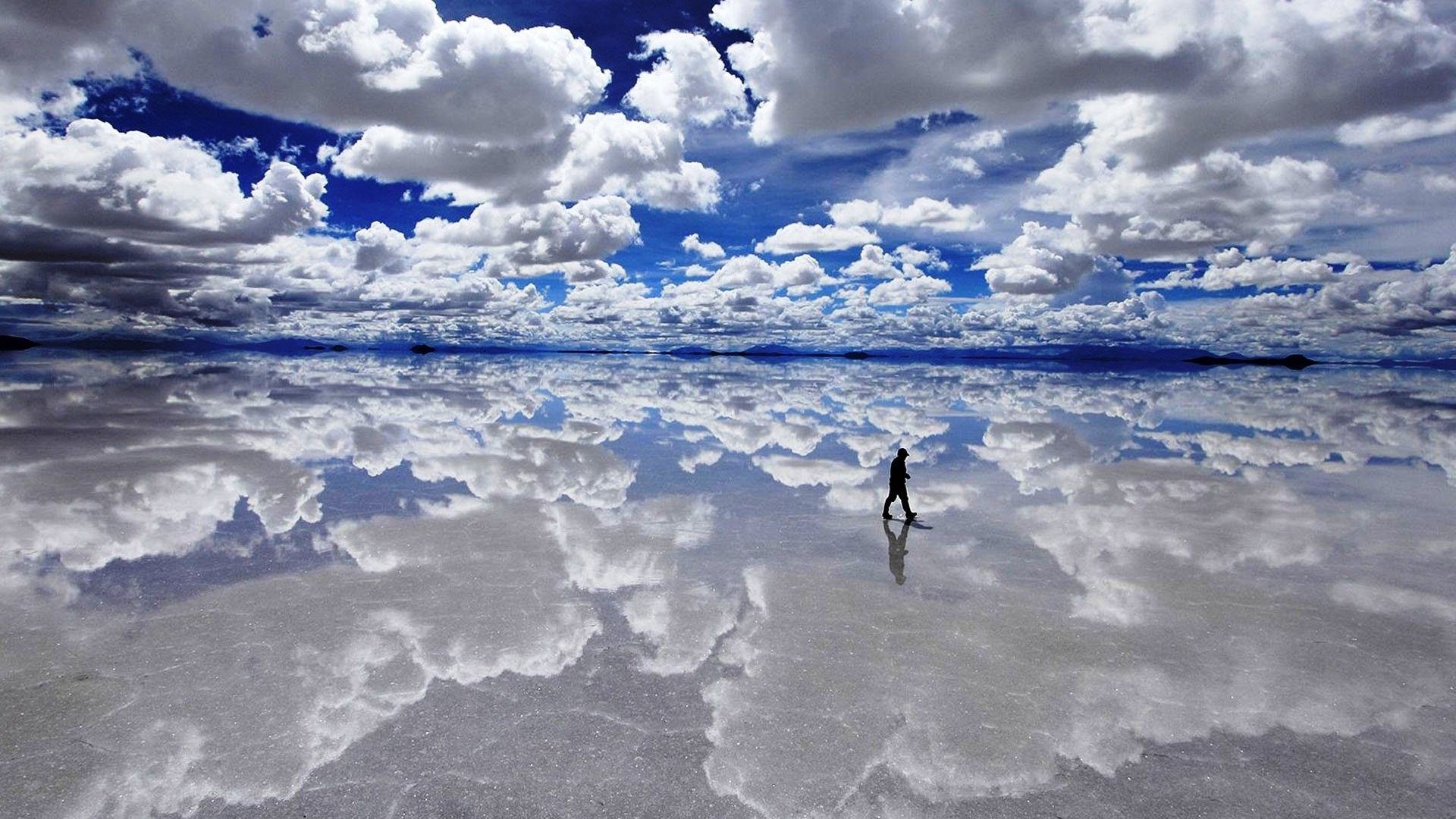 Maranhão sheets
Not only unique, but considered by many people to be simply the most amazing place in the world! It would already be beautiful for the dunes, but because it is located near the Amazon forest, the sheets receive a lot of rain, which ended up forming thousands and thousands of lakes and several of them are full of life, and each lake works as a unique ecosystem. .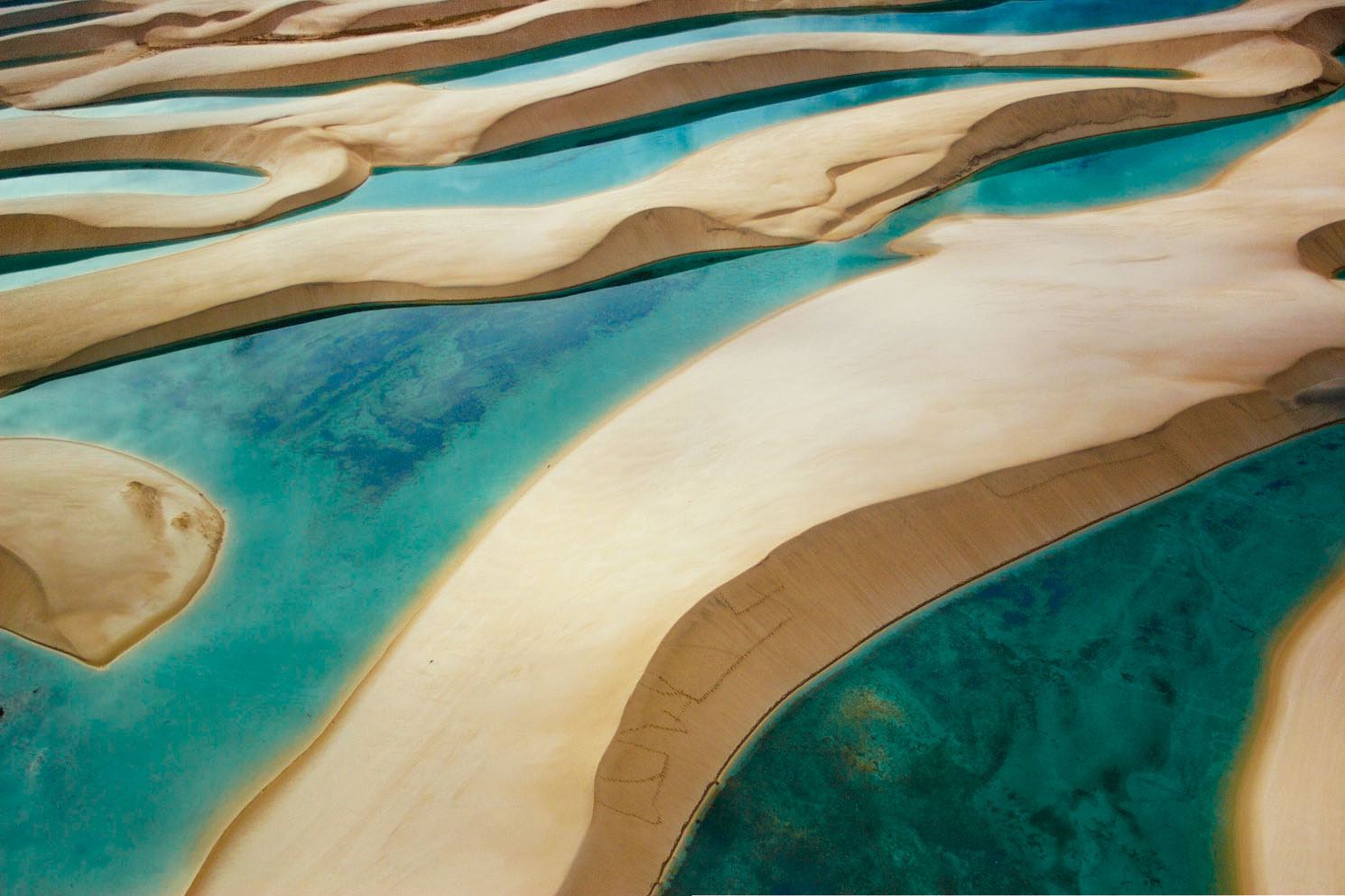 hidden beach
Playa de amor, better known as the hidden beach, is located on the Marietas Islands in Mexico, in an archipelago so beautiful that it became a biosphere reserve in 2010 by UNESCO. The visit would already be worth it for being a unique-looking beach, but it is still possible to see whales, dolphins, sea turtles, stingrays, octopuses, exotic birds and thousands of fish.

Silfra
Thingsvellier National Park in Iceland is a favorite spot for divers as it has an underwater visibility of over 100 meters, looking like a huge pool and is the only spot where you have the chance to swim between a two-board crack. continental tectonics.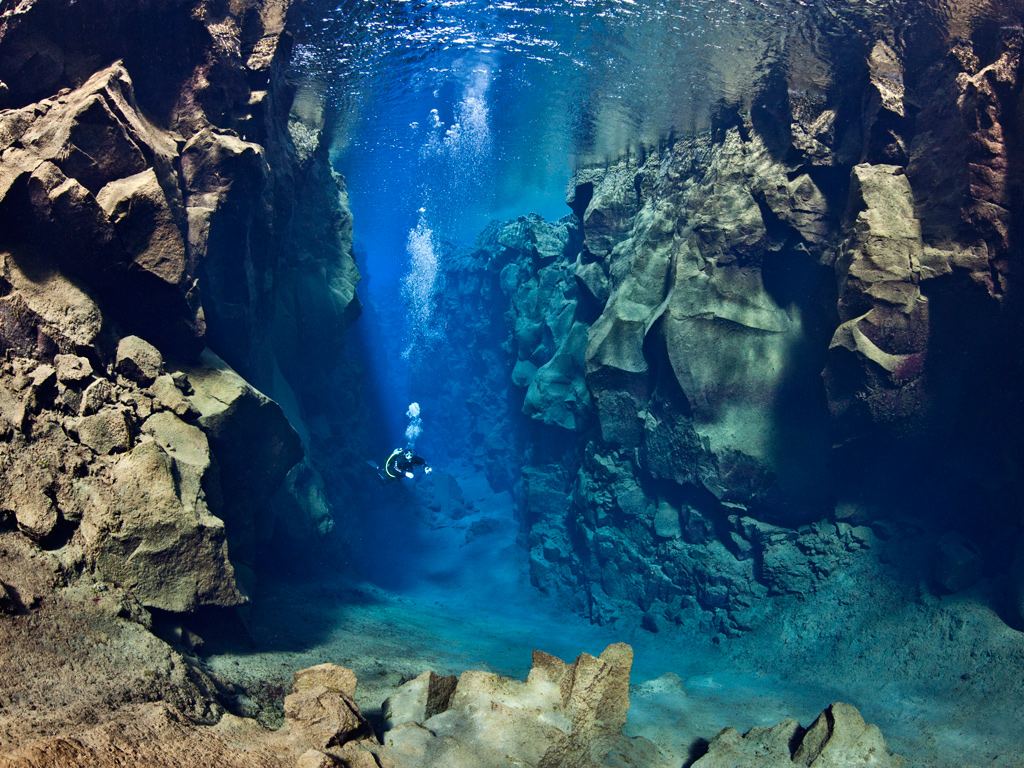 The Mine of Naica
It was supposed to be just a copper, zinc and silver mine, if it weren't for its setting that looks more like a science fiction movie. You can see the size of the Selenite crystals in the photo, some of the largest are up to 11 meters long. (use this part if you prefer*) Unfortunately if you are not a geologist and you are using suitable equipment, you will not be able to visit it, as the temperature reaches over 50º and the humidity at 100% and a person exposed to this situation for more within 6 minutes they begin to faint. But if you love caves or are interested in knowing some that are open to the public, check out other articles in the Guide, dedicated to them that are so beautiful, enigmatic and sometimes dangerous.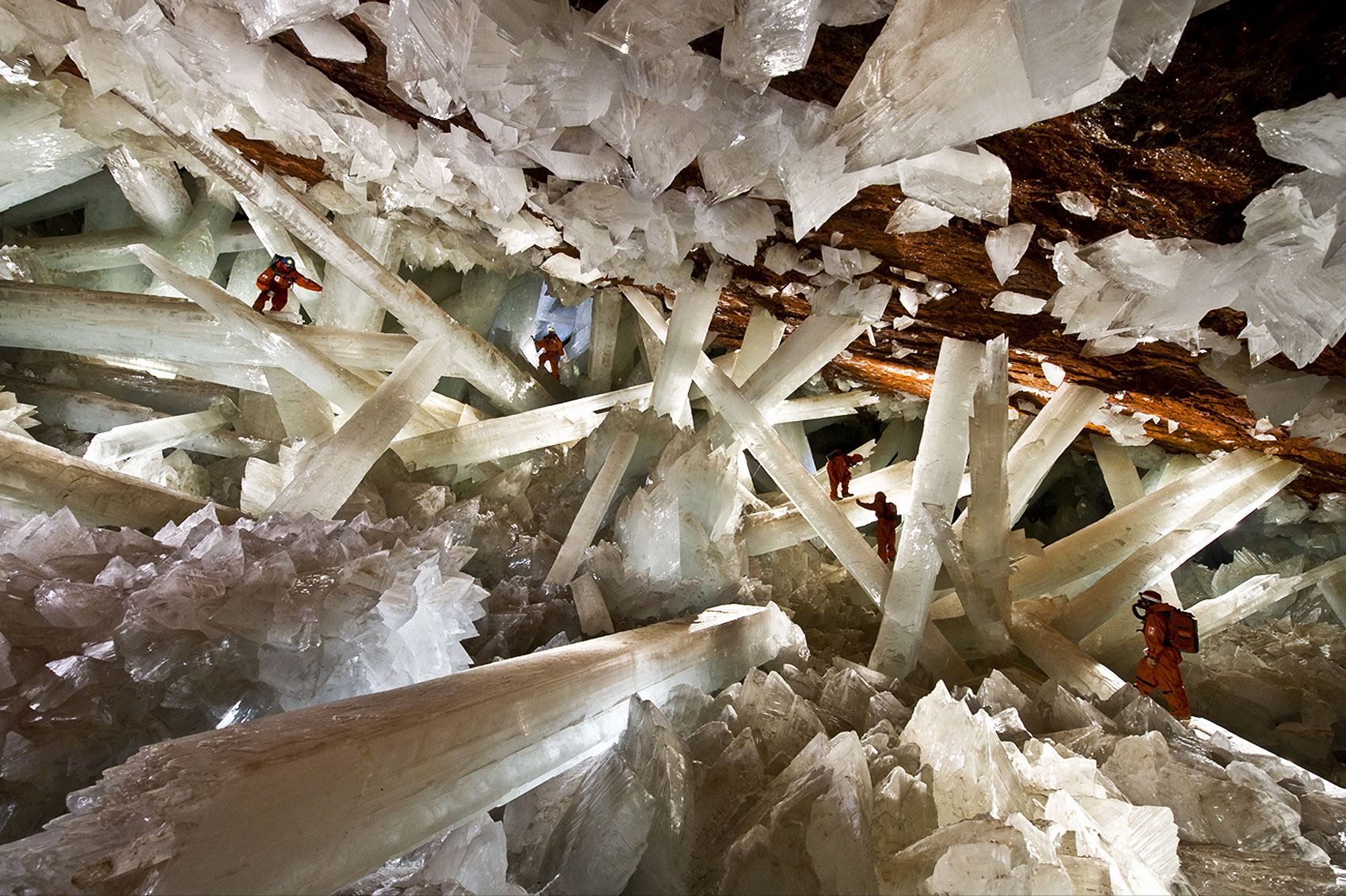 Plan your trip:
Find the best price on accommodation, airline tickets and promotions in real time without paying extra for it. Search for your flight across all airlines at once and make sure you get the best deal. Plan: Airline tickets | Book Hotels
Read too:
Discover some of the most exotic beaches in the world
Crystal Lagoon, the largest swimming pool in the world
World Happiness Ranking: Discover the happiest countries in the world
Best roads to take a road trip around the world
Steve MecCurry portrays the routine of Jodhpur, the blue city of India
Subscribe to our channel:
---
---
Do you want to speak to the newsroom or report any errors found on this page? Send a message to
[email protected]