Discover places in Brazil that enchant for their beauty and taste
The beauty of traveling goes beyond discovering new places: it is also about discovering new dishes and flavors. And in this regard, let's agree, Brazil is a plate full of possibilities. THE national cuisine is so wonderful and diverse that it is even difficult to choose the best typical food of our country.
Far beyond our beloved rice and beans, the Brazilian cuisine It is made up of recipes from indigenous cuisine and the currents of immigration that arrived here, receiving influences from different places, adapting, adding seasonings and transforming dishes into true masterpieces.
From north to south of the country, discover 12 cities to discover Brazil through food.
Belém / PA
THE capital of Pará is a world reference when we talk about sustainable gastronomy and received the international title of Creative City of Gastronomy by UNESCO.
With one of the richest and most original cuisines in the country, it is possible to taste the delicious duck in tucupi, maniçoba and tacacá, which are part of the local gastronomy, as well as sweets made from Amazonian fruits, such as açaí, cupuaçu and bacuri.
Lawn / RS
With Italian and German gastronomic influence, Lawn offers true delights for even the most demanding palates. With the cold climate that goes perfectly with game meats, such as chicken, pasta and fondues, the charming city has great restaurants.
On site it is also possible to taste the famous colonial coffee, one of the most authentic traditions of German cuisine, which offers more than 80 options between sweets, breads, snacks and drinks. In addition, the city has several artisanal chocolate factories, a true paradise for those who love a good dessert.
Sao Paulo-SP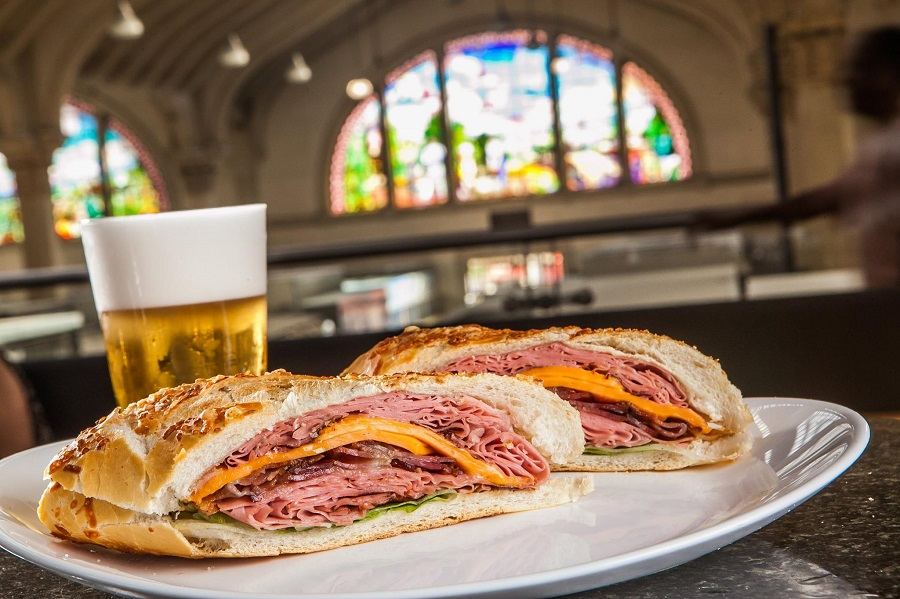 A true gastronomic universe fits in Sao Paulo, as you can find food from almost anywhere in the world on the streets of the city. From exotic cuisine to major international chains, all of this can be easily enjoyed at any time of the day or night.
But the metropolis also has its own gastronomic treasures, such as the famous virado à paulista, the traditional bologna sandwich, pizzas and pastries from the fair.
Campos do Jordão / SP
Surrounded by mountains and beautiful scenery of Serra da Mantiqueira, Campos do Jordão offers a wide gastronomic variety that has everything to do with the region's chill.
The "Brazilian Switzerland" is home to great restaurants and bistros, featuring generous fondues, trout-based dishes, typical fish from the region, and delicious pasta. Some of the most famous chocolate makers are found in the city, which also hosts several food festivals throughout the year.
Belo Horizonte / MG
There is no possibility of talking about food in Brazil without mentioning the wonderful delicacies from Minas Gerais. In Belo Horizonte it is possible to taste various dishes of regional cuisine, such as chicken with okra, suckling pig and chicken with brown sauce.
Famous for its bohemian life, there are also incredible bar snacks, such as the wonderful cheese bread, dumplings, crackling, among other delights. To make your stay in the city even better, don't forget to indulge in dulce de leche and pumpkin jams, in addition to tasting a wide variety of cheeses.
Bento Gonçalves / RS
the region of Bento Gonçalves, in Serra Gaúcha, keeps traditions and charms from the time when Italian immigrants arrived in the region, around 1975. Stunning vineyards attract the attention of tourists who, if they want to go beyond tasting, can enjoy a real immersion in the world of grapes. .
Meat, pasta, cheese and other delicacies are also widely offered and provide perfect combinations to accompany the best drink labels.
Vitória / ES
Capixaba cuisine is very rich and tasty, the result of a mixture left by European, Indian and African colonizers. With dishes based on seafood, Victory offers typical and tasty dishes such as the famous moqueca capixaba.
With many seasonings and a special taste of cooking in clay pots, the moqueca is a must for anyone visiting the capital. Don't forget to try the Torta Capixaba, prepared with a variety of seafood, another essential delight.
Teresópolis / RJ
teresópolis, in the mountainous region of Rio, has that charming climate and full of beautiful natural landscapes, but is also known as the city of festivals, due to the large number of events offered annually.
Most of them, of course, bring together wonderful dishes, delicacies and other delights. Few people know, but teresópolis it has British colonization, which makes it possible to offer special dishes with an influence from the land of the queen, delights that perfectly match the chill of the mountains.
Curitiba / PR
In Curitiba, in addition to beautiful places, you will be able to enjoy a cuisine very different from other capitals. Declared a cultural heritage of Curitiba in 2016, the jaguar meat is a mixture of several cuts of beef – no need to be scared, despite the name, the meat is not jaguar – well seasoned, delicious.
Another unmissable dish is the barreado, typical of the city of Morretes, but also very popular in Curitiba, a well-seasoned and tender meat prepared in the clay pot. In addition, pine nuts and bread with meatballs are snacks that go very well with a good beer.
Porto Alegre / RS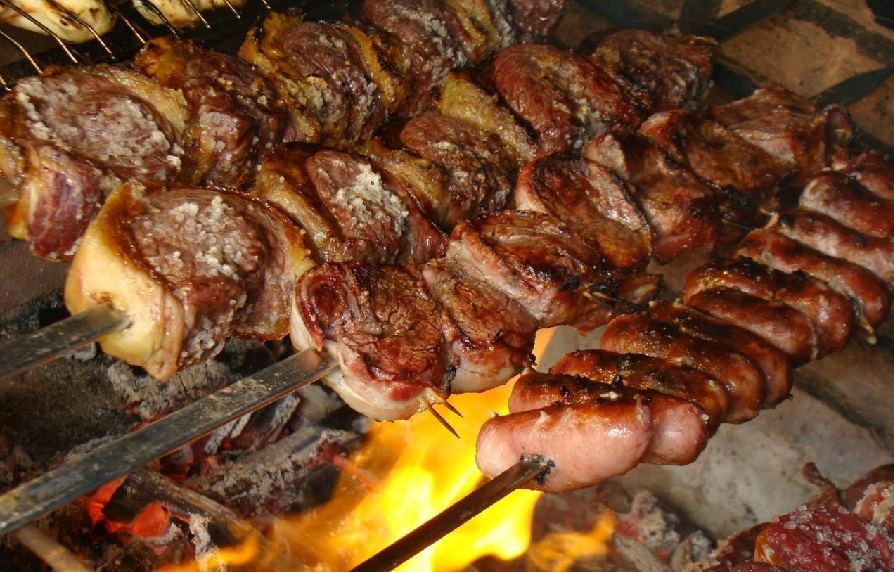 If you're passionate about good grilled meat, there's no better city in Brazil to visit than Porto Alegre. Famous for its steakhouses, grills and skewers bars, the capital offers the best cuts in the country.
Barbecue is part of the gaucho culture and originated in the remote lands of the pampas. Despite the famous meats, Porto Alegre also offers tropeiros, indigenous, Portuguese, German and Italian dishes.
Fortaleza / CE
Ceará's cuisine is quite diverse and tasty, with dishes influenced by indigenous, African and Portuguese flavors. In capital Strength it is possible to find a good part of the typical dishes, starting with the variety of seafood, such as crab, which is a local tradition.
Baião de dois and carne de sol are also among the delicious gastronomic delicacies of Ceará, as well as cashew nuts, tapioca, rapadura and the wonderful coalho cheese.
Salvador BA
Bahian cuisine is so wonderful that it enchants the palates just as its beaches and historic places delight the eyes. With indigenous, African and Portuguese influences, Soteropolitan recipes provide a true feast of flavors.
The typical dishes of savior take two wonderful ingredients: palm oil and pepper. Among the strong, colorful and very tasty recipes are the acarajé, the shrimp bobó, the different types of moquecas, buchada de bode, vatapá and cururu.
And you, do you have another tip? city to discover Brazil for the food? Tell us what it is!
Read too:
» Interactive map shows what to eat at each point on the planet
» 5 restaurants to discover on Madeira Island
» Rio: 12 Michelin-starred restaurants in Rio
» Website discloses the best restaurants in Portugal
Dica extra para a sua viagem
Para encontrar inúmeras opções de acomodação e book hotels e pousadas durante a viagem, utilizamos o Booking.com - disponível em milhares de destinos. Para economizar com voos, consultamos primeiro as passagens aéreas na MaxMilhas, - quase sempre encontramos os melhores preços tanto no Brasil quanto no exterior. As passagens podem ser emitidas mesmo para quem não tem milhas aéreas.
Outras dicas úteis
Encontre informações úteis sobre os best destinations do mundo, com guias de viagens especializados sobre diferentes places to visit in Brazil e no exterior. São milhares de travel tips com sugestões de onde ir na sua viagem, recomendação de hotels, notícias atualizadas e muito mais.
Precisa de um carro na sua viagem? Encontre
aluguel de carro na Rentcars
e cote modelos diferentes podendo ser parcelado em até 10x. Já para passeios e ingressos antecipados, fechamos tudo sempre pela
Get Your Guide
. 


Subscribe to our channel:
---
---
Do you want to speak to the newsroom or report any errors found on this page? Send a message to
[email protected]