Sail along the Brazilian coast in the new cruise season
Have you ever imagined using the cruise trips to get to know more about Brazil and beyond? Yes, our country has an incredibly beautiful coastline to be explored aboard great ships, leaving passengers only with the difficult task of deciding which, after all, is the perfect destination.
But don't worry, because we've created a list of 14 trips for you to choose the one that best suits you, including those departing from Brazilian ports to other countries.
See below.
South America with Fascinating Coast
---
This 9-day, 8-night cruise trip starts in one of the most beautiful cities in the country: Rio de Janeiro.
The next stops, Angra dos Reis and Ilha Bela, are followed by the route to Montevideo and Buenos Aires, where passengers can learn more about South America.
Brazilian coast with Sovereign
---
Departing in January, February and March 2019, the Soberano ship, from pullmantur, is perfect for those who want to travel by cruise without leaving the country.
Its options for national itineraries vary between 2 and 7 nights, with the main destinations being Rio de Janeiro, Santos, Balneário Camboriú and Búzios.
MSC Fantasia
---
MSC Fantasia, from MSC Cruises, travels along the Brazilian coast on a 4-day trip, with embarkation and disembarkation in Rio de Janeiro.
The stops are made in Ubatuba and Ilhabela, on the coast of São Paulo.
Bahia with Costa Favolosa
---
Costa Favolosa is another famous ship from Costa Cruises who travels along the coast of Brazil.
One of the travel options includes 7 days and 6 nights, having the port of Santos as embarkation and disembarkation and making a stop in Búzios, from where it goes to Salvador and then to Ilhabela.
Bahia with MSC Fantasia
---
Another great option to discover the coast of Bahia with cruise trips is through the MSC Fantasia 6 days and 5 nights itinerary, with embarkation and disembarkation in Rio de Janeiro.
Stops are made in Ilhéus and Salvador.
Caribbean from Manaus
---
Departing from Manaus, the ship Seabourn Quest makes one of the most beautiful routes for those who really want an unforgettable experience departing from an incredible place in Brazil: Manaus.
The itinerary includes 4 Brazilian cities, plus French Guiana, Trinidad and Tobago and Barbados in an 11-day trip.
Latin America from Santos
---
Still departing from Santos, it is possible to depart directly to other Latin American countries without stopping in Brazil, as in the Costa Favolosa's 9-day and 8-night itinerary.
The ship departs from Santos directly to Buenos Aires and then to Montevideo, returning to the Brazilian port for disembarkation.
Latin America from Bahia
---
Another way to get to know Argentina and Uruguay is from Bahia with MSC Fantasia.
This cruise trip from Brazil lasts 15 days and 14 nights, with Salvador being the embarkation and disembarkation point.
Brazilian coast with MSC Seaview
---
With MSC Seaview, also from the MSC fleet, it is possible to take 7-day and 6-night cruise trips along the Brazilian coast.
Santos is the embarkation and disembarkation point, with Búzios, Salvador and Ilha Grande making up the itinerary.
14 days along the Brazilian coast
---
For those who enjoy long cruises, a great option is the 14-day and 13-night MSC Fantasia cruise along our coastline.
It fulfills the following itinerary: Rio de Janeiro, Salvador, Ilha Grande, Búzios, Rio de Janeiro, Salvador, Ilhéus, Búzio and Rio de Janeiro again.
Carnival cruise trips
---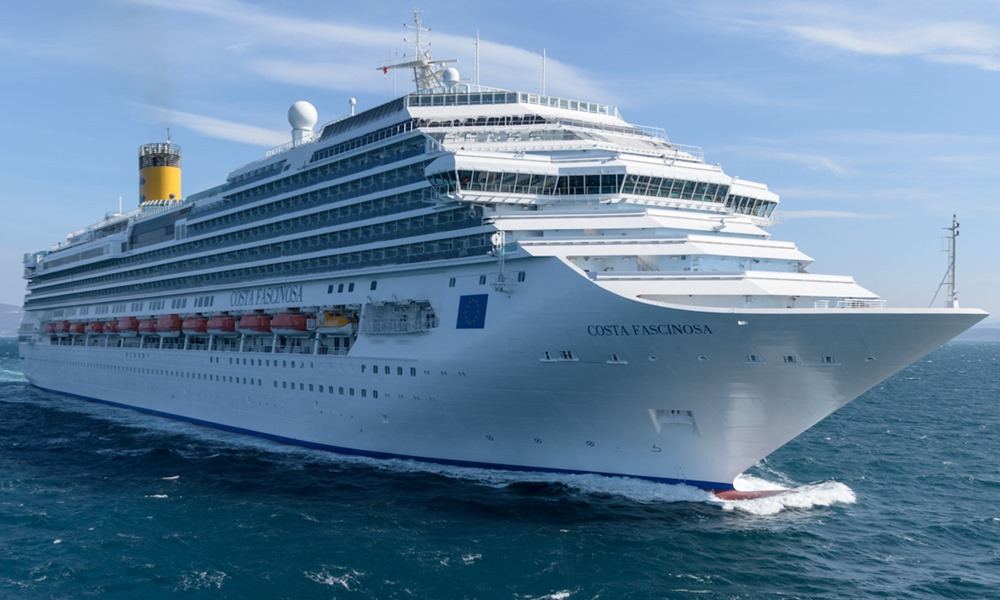 Photo: DisclosureAnd how about spending Carnival on the high seas? Many cruise trips are planned for this purpose, so that passengers can enjoy the revelry inside the ship.
One of the itineraries created for this purpose is the Costa Favolosa, which leaves Santos in the busiest month of the year, passing through Buenos Aires and Montevideo before returning.
4 days of fun with great attractions
---
who chooses the Chilli Mob Cruise, carried out by Costa Favolosa, you don't have to worry about having fun: there are 4 days of lots of music, art, parades and a totally innovative concept when it comes to cruising.
Embarkation and disembarkation take place in Santos.
Emotion on the High Seas
---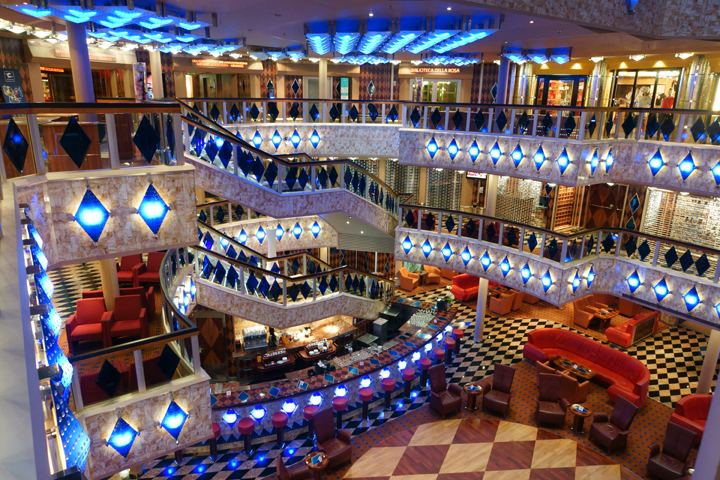 Photo: DisclosureAnother way to travel along the Brazilian coast from the port of Santos is to purchase a package for the cruise emotions, famous for the exclusive show of King Roberto Carlos.
There are 5 days and 4 nights aboard the Costa Favolosa.
Cruise around the world
---
And the last tip couldn't be better: a cruise around the world, with more than 90 days aboard the Costa Luminosa, departing from Rio de Janeiro.
In the itinerary, destinations like Ushuaia, Easter Island, Bali and Dubai create the perfect itinerary to Venice.
So, which of these cruise trips suits you best? Whatever it is, be sure to do your research and purchases at the last minute, as packages can run out quickly.
» Documents needed to travel by sea cruises
» 10 reasons to board MSC Seaview
» The best cruise options with casino spaces
» Adrenaline on the high seas: experience the world's first ship with a roller coaster on board
Subscribe to our channel:
---
---
Do you want to speak to the newsroom or report any errors found on this page? Send a message to
[email protected]