Adventure, romance, action and lots of discoveries: check out 15 movies that take you around the world without having to leave the couch 
Quarantine days are very necessary to contain the advance of coronavirus in Brazil. For travelers, the moment calls for a truce in adventures – but that doesn't mean it's not necessary to stop dreaming of fantastic places around the world.
There are films that transport us to different countries around the world and make us feel that we are there, in the skin of the characters, living adventures, loves and discovering new cultures. To help you face this isolation phase, we've separated 15 movies that take you around the world without leaving your couch.
When life happens in Cairo 
Takes you to: Egypt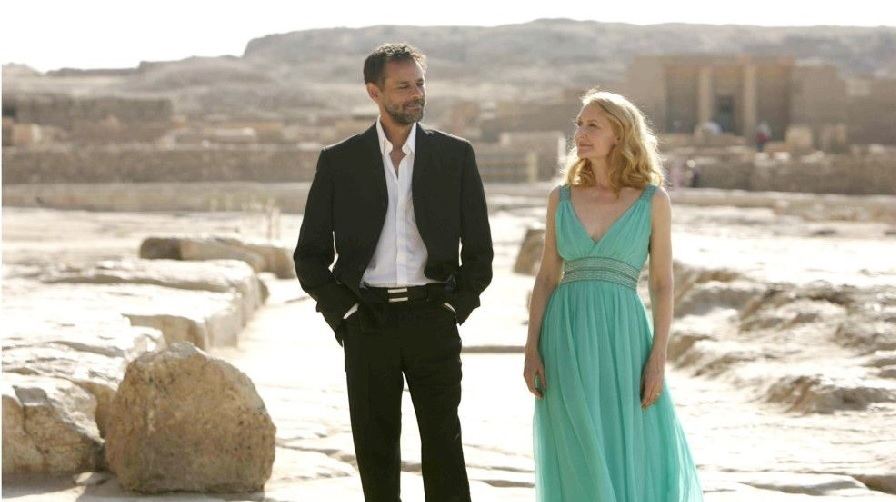 A Canadian woman travels to Cairo to meet her husband who works at the UN. While she awaits his return, she takes the opportunity to explore the city, its customs and traditions. It is a great movie option for those who want to know more about Egyptian scenarios, including pyramids, belly dances and much more. The Portuguese translation can be found in two versions: When life happens in Cairo and My days in Cairo.
Eat Pray and Love
Takes you to: Italy, India and Indonesia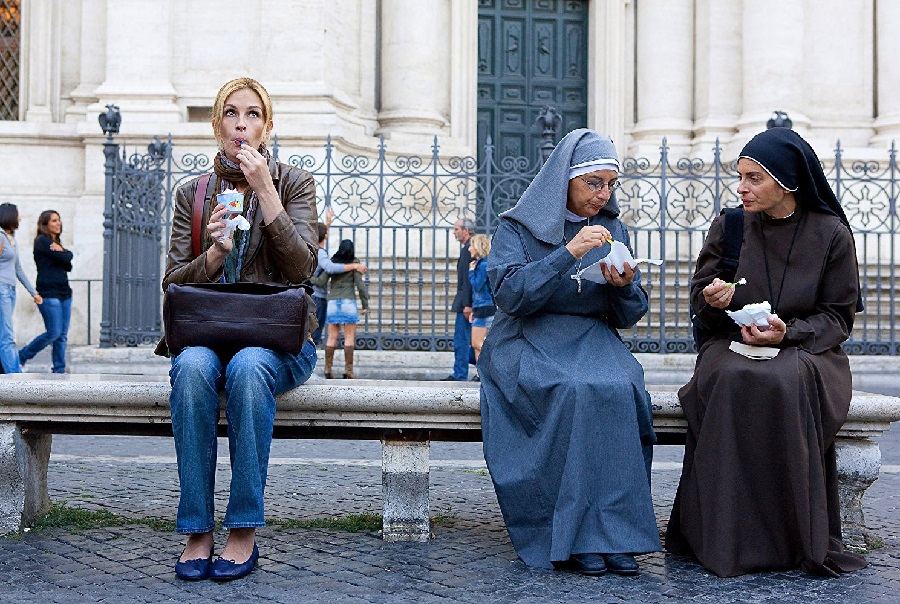 If you ever felt like leaving your whole life behind and embarking on a journey, you should watch this movie. In the feature, a woman does exactly that and, in search of answers, sets out on a journey that begins with the Italy, passes through India and ends in Bali, Indonesia. Along the way she meets new people, tastes and makes many discoveries that will change her life forever. This is, without a doubt, one of the films that take you around the world without having to leave the couch.
Before leaving 
Takes you to: China, India and Egypt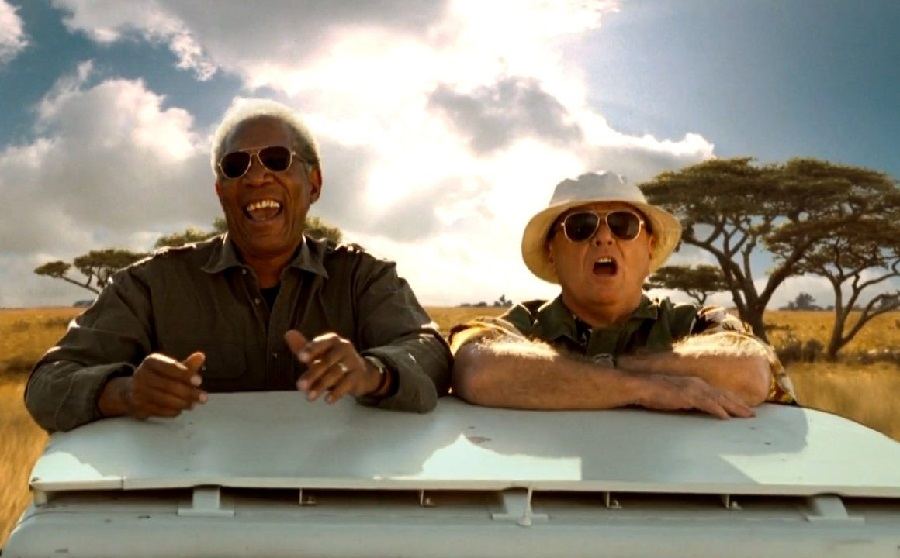 Two elderly people with health problems and little time to live meet each other in the hospital, form a friendship and decide to make the best of their last few months: traveling the world. Together, they begin to rethink that what really matters in life is not material possessions, but experiences. It is worth following the adventures of this duo through places like the Great Wall of China, the Egypt's pyramids, the Himalayas and the Taj Mahal.
The beach
Takes you to: Thailand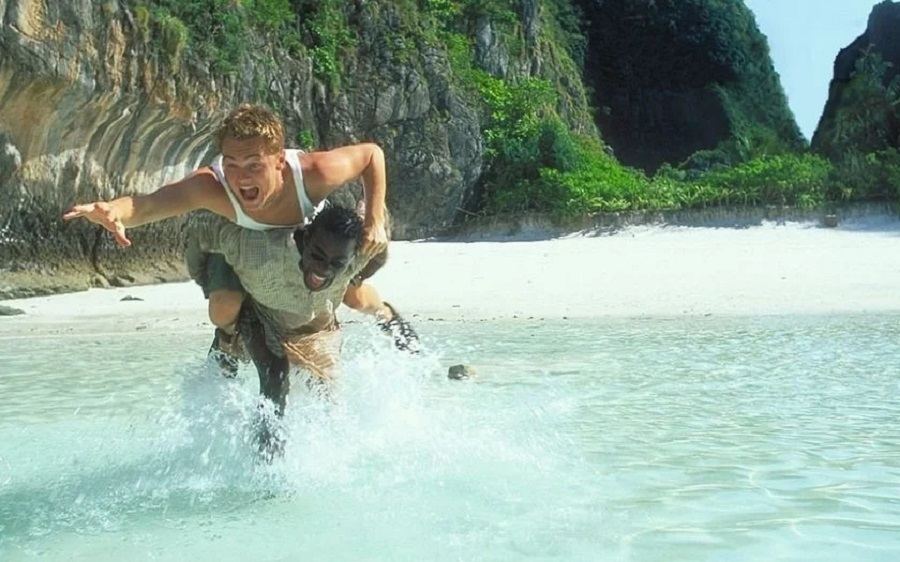 This is another one of the films that take you around the world without having to leave the couch.. How not to be enchanted by the incredible landscapes of Yatilândia? In this feature, a backpacker discovers a map that takes him to a deserted island, a place full of untouched nature. Together with a couple, he decides to embark in search of this paradise, but not everything turns out the way they imagined. The scenes were filmed in the famous Maya Bay, located in Phi Phi Leh, which remains closed to visitors.
The way
Takes you to: Spain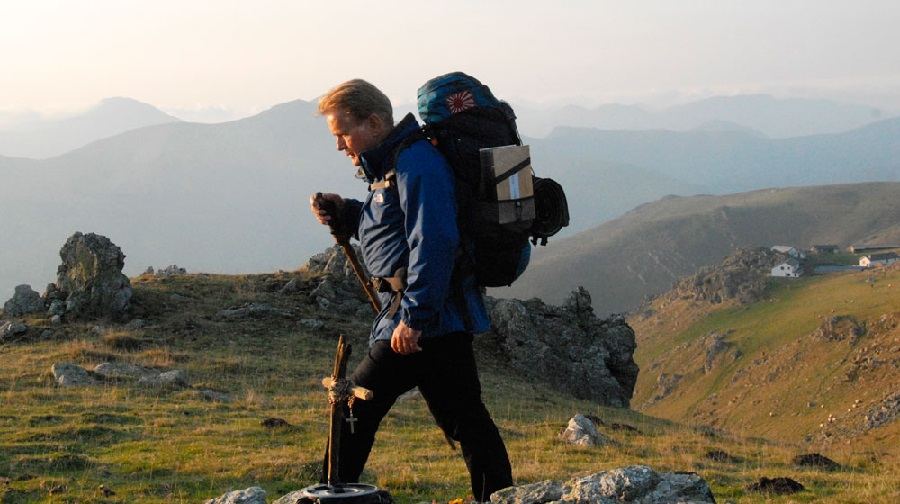 After the death of his son due to a fatality, a man goes to France to look for his body. Arriving there, he decides to face the route and do the Camino de Santiago de Compostela, taking with him the ashes of his son. However, during the journey he will learn a real life lesson, where valuing the little things has a lot of value.
Midnight in Paris
Takes you to: France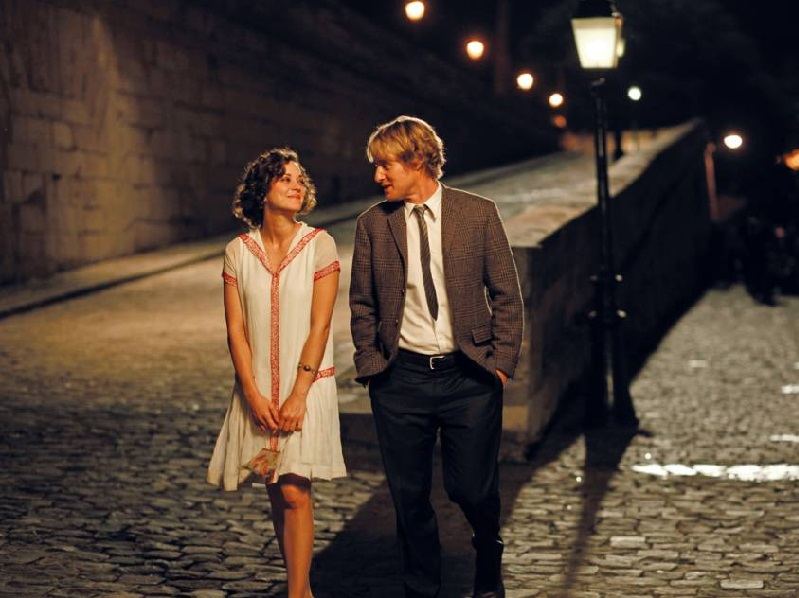 A Hollywood screenwriter is a great admirer of famous writers of the past. On a trip to Paris with his fiancée's family, he wonders about the direction of his life. However, one night on the streets of the city of lights, he manages to go back in time and relive the belle époque, meeting all the personalities he has always admired and who end up, without knowing it, helping him to become a recognized writer.
In the wild
Takes you to: Alaska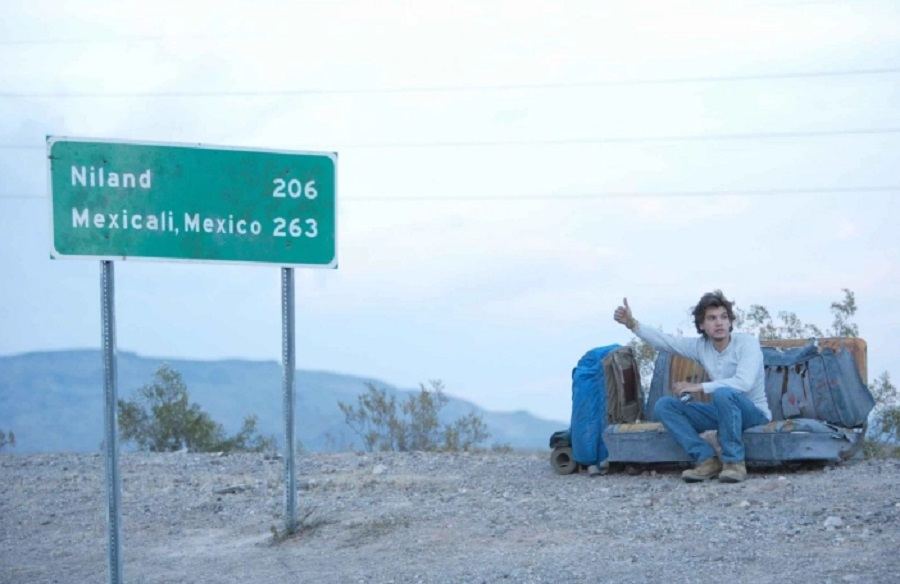 Inspired by a true story, the film tells the story of a young man who, after graduating from college, decides to leave his life in search of discoveries and freedom. Without warning anyone, he throws himself on the road across the United States, passing through several places until he arrives at his great destination: wild Alaska. Thus, with incredible landscapes and a great soundtrack, this is an indispensable film for any traveler. Add to your list another one of the movies that take you around the world without having to leave the couch.
Under the Tuscan Sun 
Takes you to: Italy (Tuscany)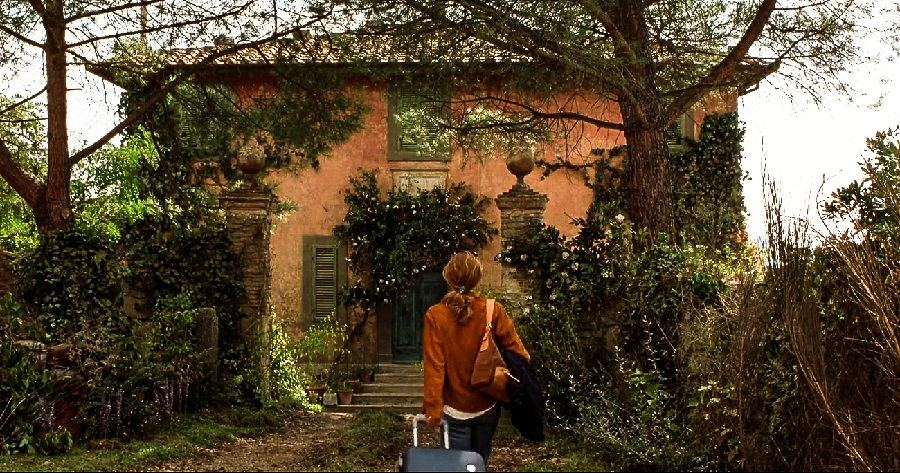 A writer divorces her husband and travels to tuscany, in Italy, on an excursion. However, along the way, she acts impulsively and ends up buying an old house in a small town. Ready to change her life, she starts renovating the house and discovering more about herself. The film is charming and shows different landscapes through the most charming and bucolic region of Italy.
The Secret Life of Walter Mitty
Takes you to: Iceland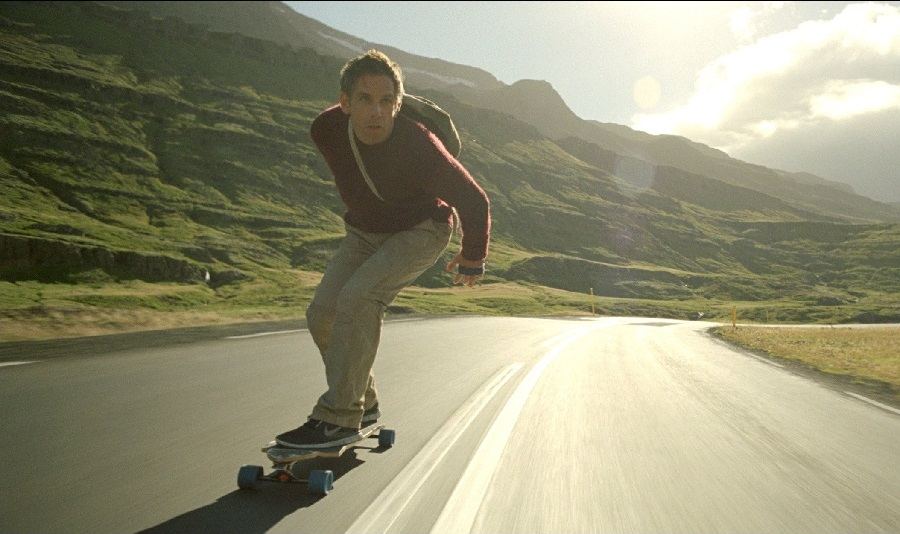 In a mixture of fantasy and reality, the film shows the story of a very dreamy man, but stuck in his routine. When living in a risky situation where he needs to get out of his comfort zone, he embarks on an adventure through beautiful landscapes of Iceland, where he will discover a side of himself that had been dormant until then.
Free 
Takes you to: Mexico, United States and Canada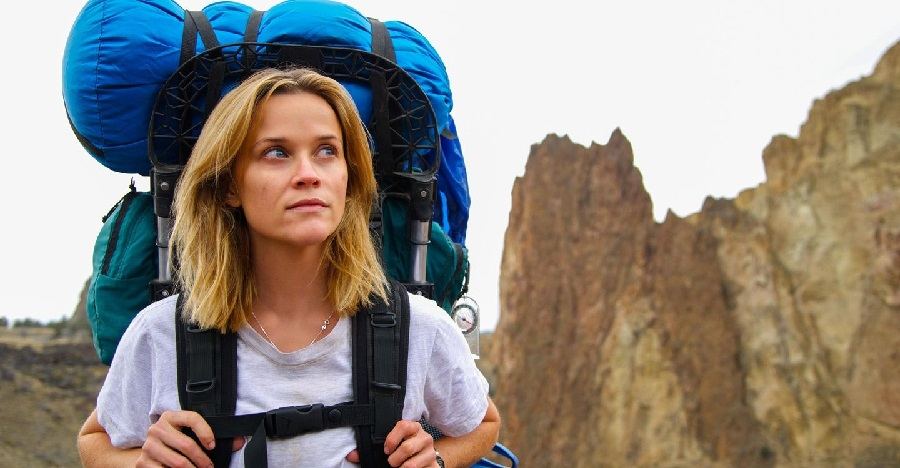 Based on true events, a woman devastated by the death of her mother, a divorce and drug problems decides to leave the past behind and sets out on an adventure, as she has nothing to lose. In search of self-knowledge, she decides to walk 1,770 kilometers from Mexico to Canada along the coast of the Pacific Ocean. Thus, the film shows her fear, her achievements, her courage and a great overcoming that strengthened her, in addition to inspiring landscapes.
trails
Takes you to: Australia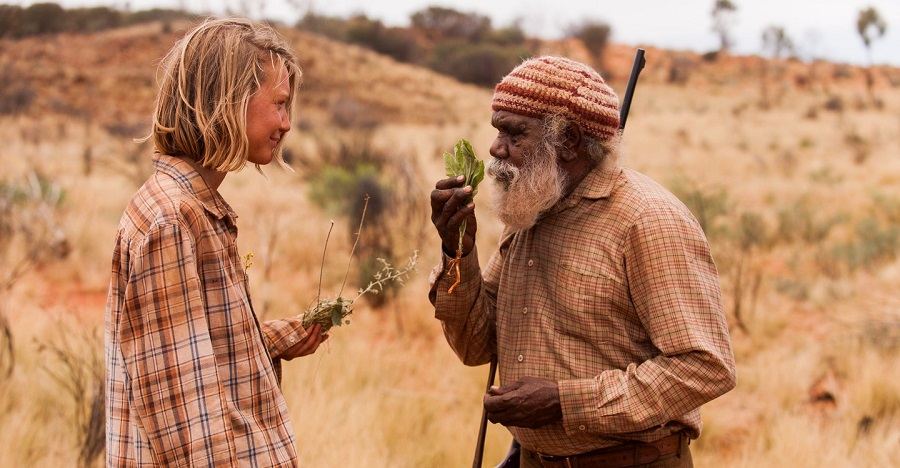 Based on real events, it tells the story of a woman who, in 1997, embarked on a 2,700 kilometer hike through the desert of Australia. Accompanied only by her pet dog and four camels, her goal was to reach the Indian Ocean. Thus, the film shows all the challenges of his adventure, facing the scorching sun of the desert and all its dangers.
motorcycle diaries
Takes you to: South America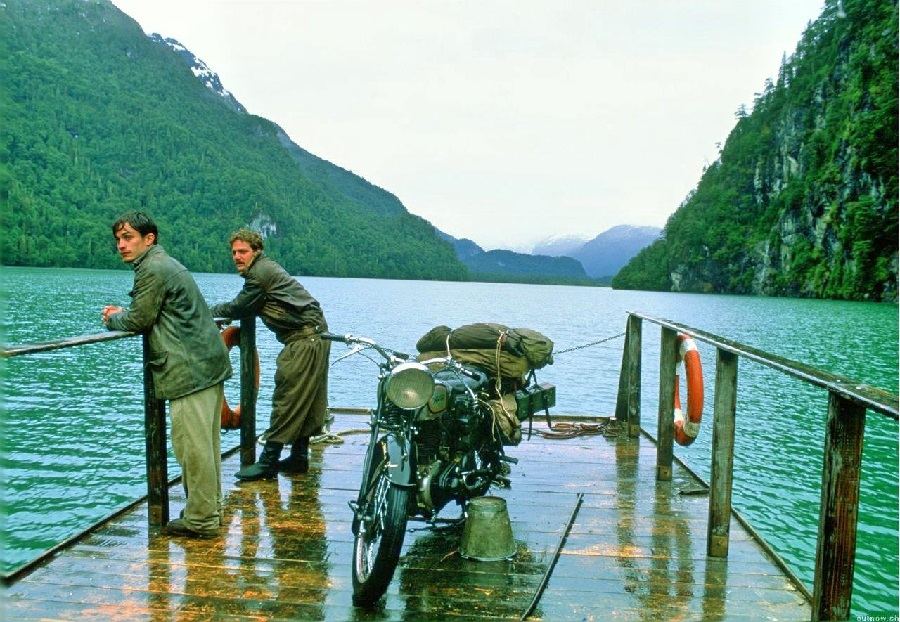 The film shows the story of the young medical student Che Guevara who, in 1952, decides to travel through South America with a friend. The two follow a motorcycle script, which ends up breaking down along the way. They then proceed to follow the route through South America, hitchhiking to reach Machu Picchu, where they begin to question the validity of the region's economic progress.
before dawn 
Takes you to: Vienna (Austria)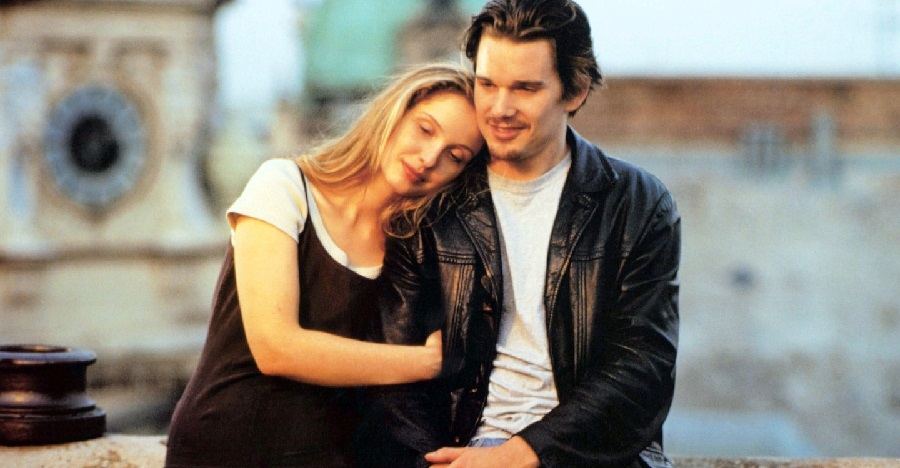 The story of this novel takes place on a train trip through Europe, where two young people meet and, impulsively, decide to spend a day together roaming the streets of charming Vienna. He, an American, and she, a beautiful French student, get to know the city at the same time they get to know each other, passing through enchanting scenarios. Thus, the power of this film is in the dialogues, which make us know each one's personality, as well as their feelings.
A good year 
Takes you to: Provence (France)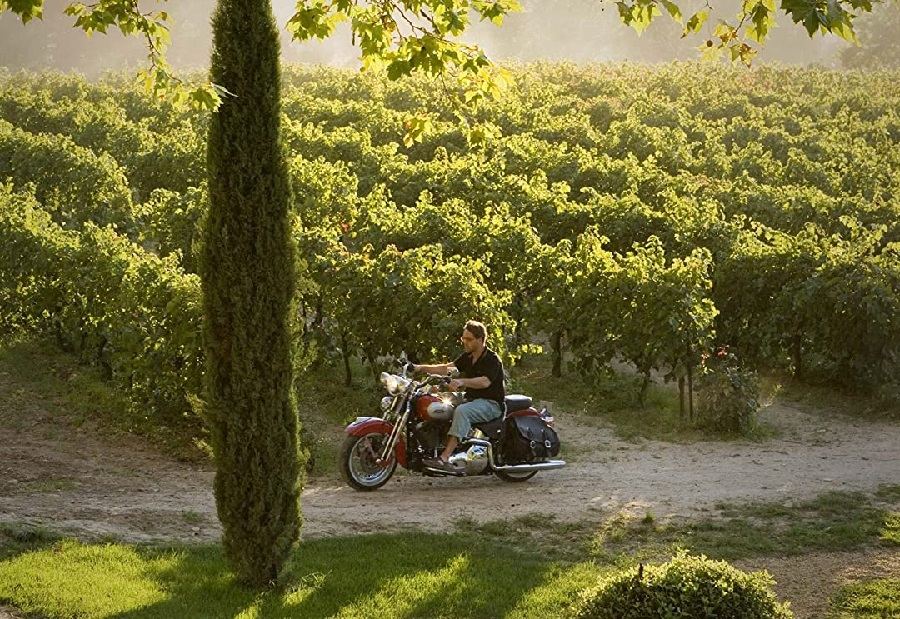 The film tells the story of a businessman who lives in London, always focused on work. However, with the news of the death of an uncle with whom he spent the holidays as a child, he has to travel to provence, in the south of France, to redeem a property of which he is the sole heir. However, when he gets there, surrounded by memories, wine aromas and beautiful landscapes, he realizes that it won't be so easy to get rid of it all. Do you still have doubts that this is one of the films that take you around the world without having to leave the couch?
Marry me? 
Takes you to: Ireland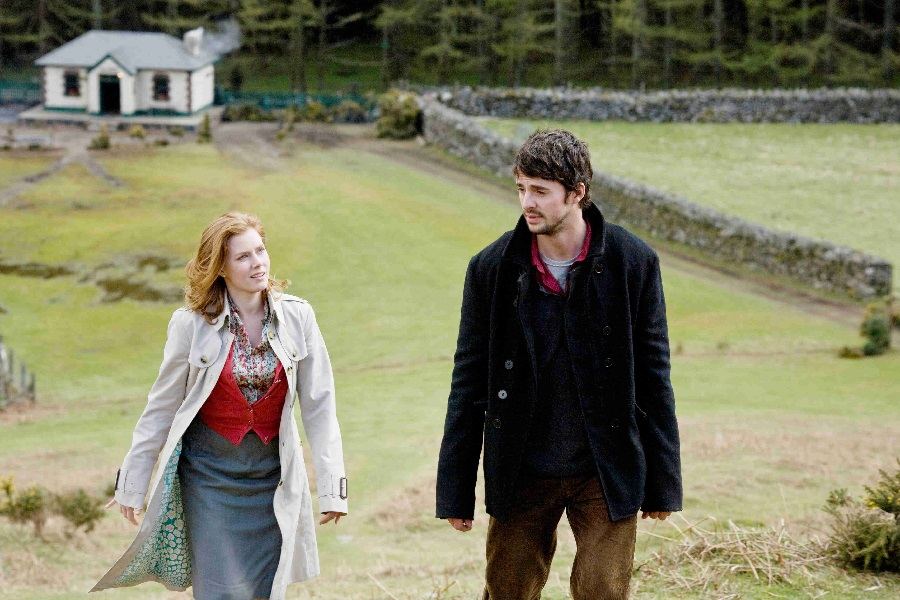 You know those very light romantic comedies that are fun to watch? The film shows the story of a woman willing to propose to her boyfriend in Dublin. With setbacks along the way, she needs the help of a young Irishman to cross the countryside and ultimately reach her lover. However, along the way many things change – always following the bucolic and enchanting landscapes of the country.
Read too:
» International bus travel is suspended for 60 days
» Italians record messages with what they would say to themselves 10 days ago
» Gol cancels all international flights due to coronavirus
» Live streaming allows you to admire the Northern Lights in Canada without leaving your home
Dica extra para a sua viagem
Para encontrar inúmeras opções de acomodação e book hotels e pousadas durante a viagem, utilizamos o Booking.com - disponível em milhares de destinos. Para economizar com voos, consultamos primeiro as passagens aéreas na MaxMilhas, - quase sempre encontramos os melhores preços tanto no Brasil quanto no exterior. As passagens podem ser emitidas mesmo para quem não tem milhas aéreas.
Outras dicas úteis
Encontre informações úteis sobre os best destinations do mundo, com guias de viagens especializados sobre diferentes places to visit in Brazil e no exterior. São milhares de travel tips com sugestões de onde ir na sua viagem, recomendação de hotels, notícias atualizadas e muito mais.
Precisa de um carro na sua viagem? Encontre
aluguel de carro na Rentcars
e cote modelos diferentes podendo ser parcelado em até 10x. Já para passeios e ingressos antecipados, fechamos tudo sempre pela
Get Your Guide
. 


Subscribe to our channel:
---
---
Do you want to speak to the newsroom or report any errors found on this page? Send a message to
[email protected]