Inspiring landscapes, romance and a lot of charm: we selected 15 films to travel to France without leaving the couch
France is at the top of the most amazing destinations in the world. With a lot of history, beautiful beaches, mountains and small towns that seem to have come out of a fairy tale, the country has really scenic places.
That is why many films are set against French beauties, whether the charm and paris romance or other lesser-known but equally charming regions.
Discover 15 movies to travel to France without leaving the couch.
Films to travel to France 
About friends, love and wine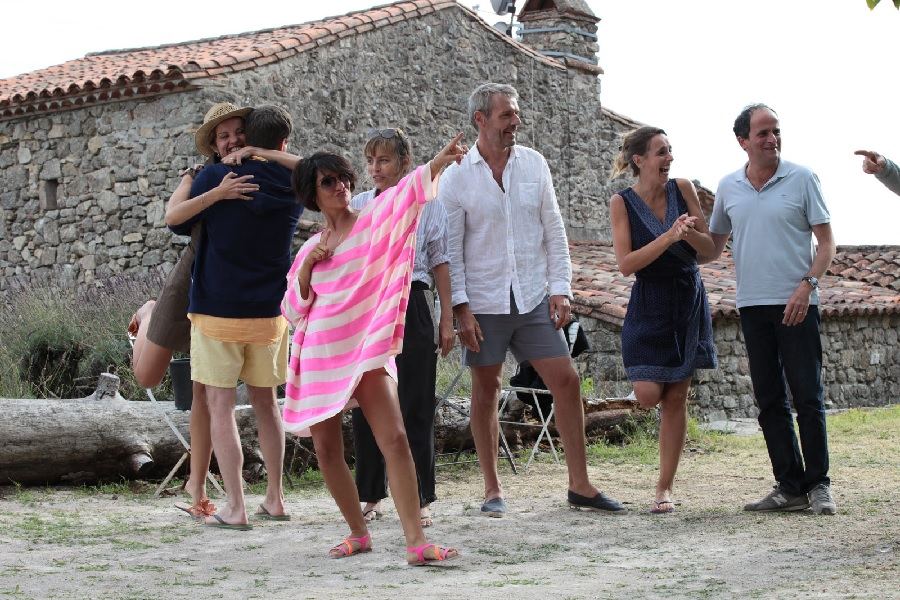 When he turns 50, Antoine suffers a heart attack, which makes him rethink several attitudes and his lifestyle. With an age crisis, the character tries to change his habits and decides to make the most of his time, renting a house and taking his friends and family to spend a relaxed period – and full of discoveries – in the south of France. This is undoubtedly one of the movies for movies to travel to France if you get off the couch.
Paris I love you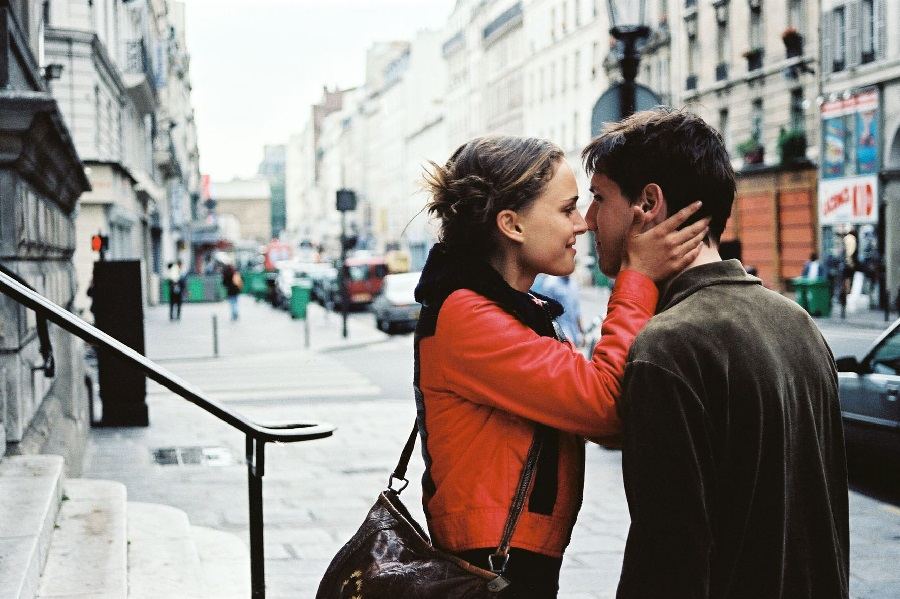 As the title implies, this feature takes the viewer on a journey to the city of light. 'Paris, I love you' shows 21 short films of about 5 minutes each, portraying several stories that happen with the french capital as a backdrop. Surprises, humor and inspirational messages are presented in this short film collection.
The Da Vinci Code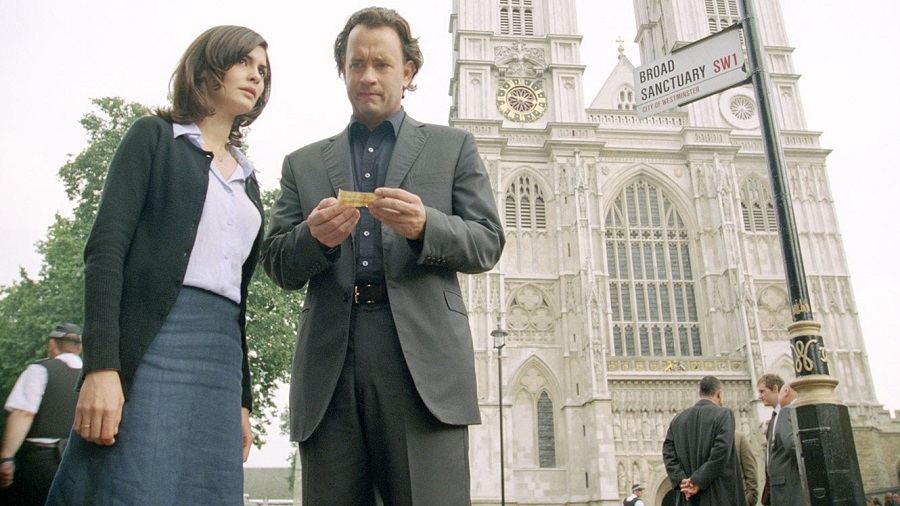 Based on the bestselling book of the same name, this story full of mysteries and theories features symbologist Robert Langdon, who is hired to solve a murder that took place in the Louvre Museum. With the help of French cryptologist Sophie Neveu, they discover several hidden messages in the museum's artwork and also in some well-known spots in Paris.
Magic in the Moonlight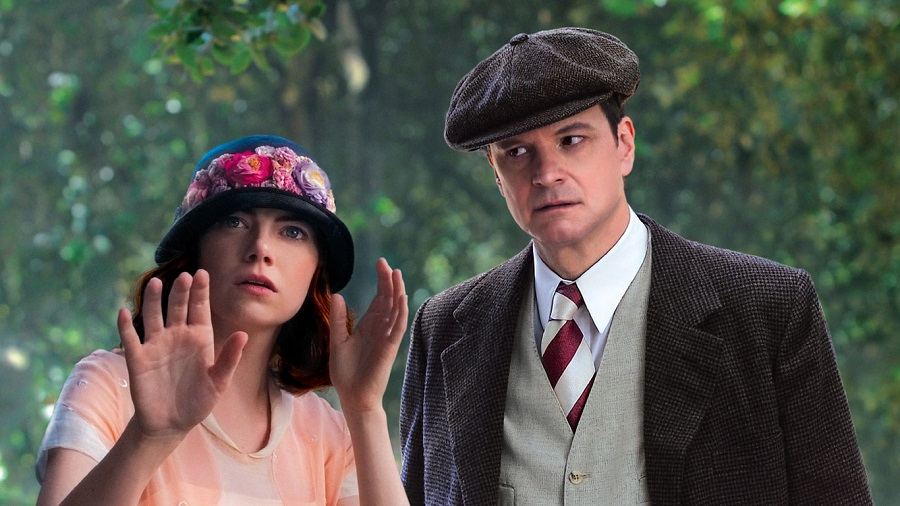 Another success from Woody Allen, this time it talks about Stanley, a professional who has deselected charlatans and who is hired to reveal an alleged hoax of young Sophie. However, he did not count on getting involved with the young woman and ending up doubting his own convictions. In addition, the film takes place in the beautiful surroundings of Cote d'Azur, in the south of France.
Ratatouille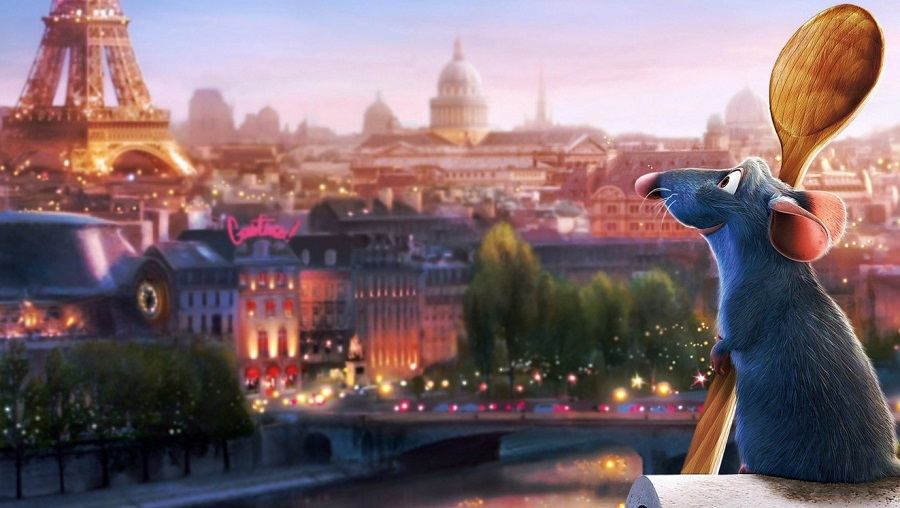 Disney's fun animation tells the story of Remy, a mouse who dreams of becoming a great cook. Talented, he finds in his friendship with Linguini, a young man who works in the cleaning of a restaurant in Paris, the solution to becoming a famous chef. In addition to showing values and conveying the message of never giving up on your dreams, the design also features several iconic points in the French capital.
Paris can wait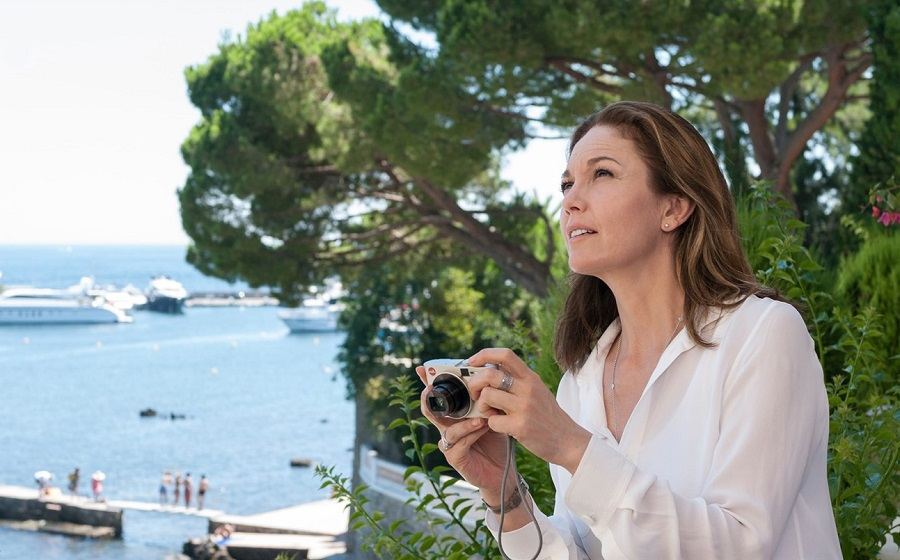 Anne is married to a famous film producer Michael who, despite being in love, does not have much time to devote to his wife. Willing to meet you from cannes to Paris, she travels with her husband's partner. However, during the journey, which passes through different landscapes, they get to know each other better and some things begin to change.
Midnight in Paris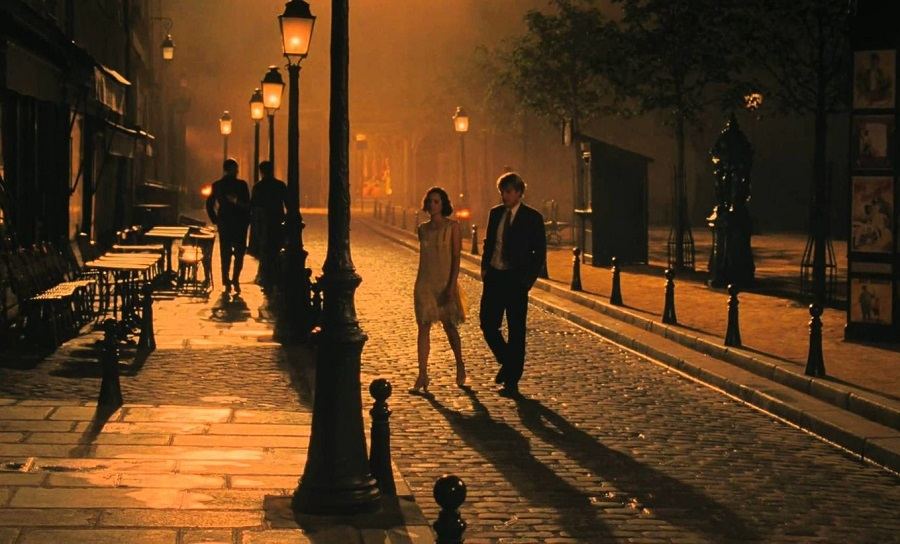 A success from director Woody Allen, the film presents the story of Gil, an aspiring writer who has always admired the great literary classics. On a trip to Paris with his fiancée's family, who do not approve of him, he discovers a street that takes him to the Paris of the past, in the time of belle époque, where he manages to stand side by side with the writers who have always inspired him. Thus, he will not only find inspiration, but will make discoveries that will make him question the direction of his life.
Monte Carlo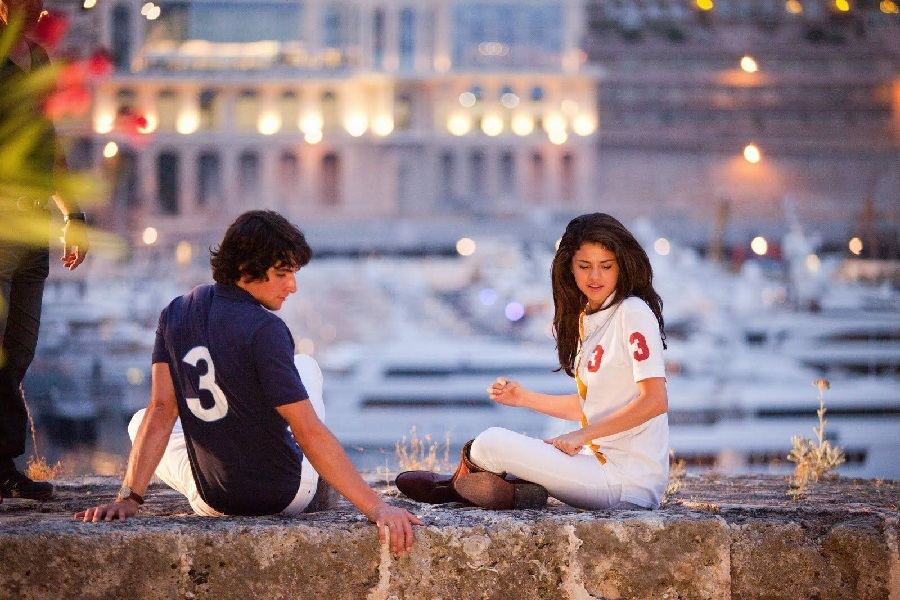 The film shows the story of Grace, an American girl who always dreamed of traveling to Paris. After being mistaken for a rich British girl, she and her friends end up in Monte Carlo, in the Principality of Monaco. Although much of the story doesn't exactly take place on French soil, it's a good reason to be dazzled by the glamor and beauty of the Côte d'Azur, also known as the French Riviera.. 
The Hunchback of Notre Dame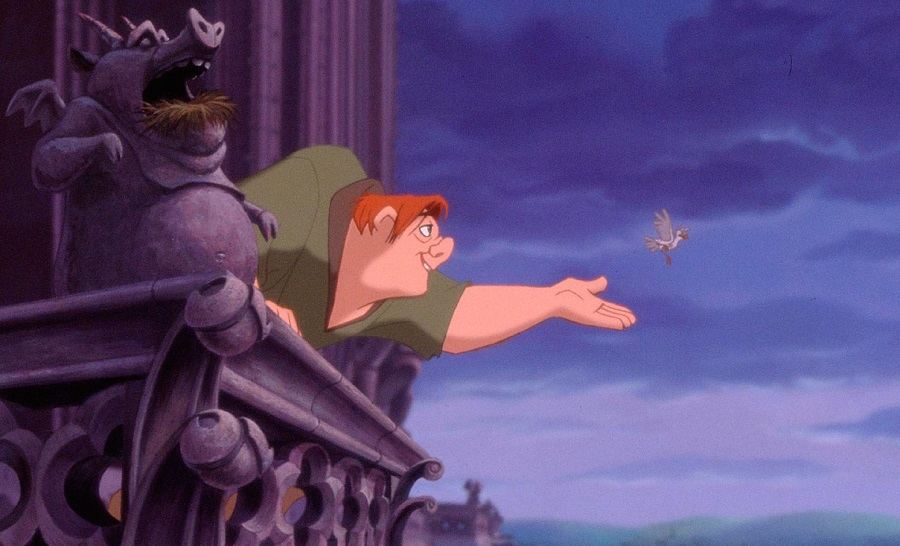 Another Disney success, this animation presents the story of Quasimodo, who lives imprisoned in Notre Dame cathedral during the Middle Ages. One day, he decides to go to a celebration in the city hidden from Claude Frollo, his strict tutor. In freedom, he discovers that people can be cruel, but he also discovers friendship and loyalty with the gypsy Esmeralda, with whom he falls in love.
The Fabulous Destiny of Amélie Poulain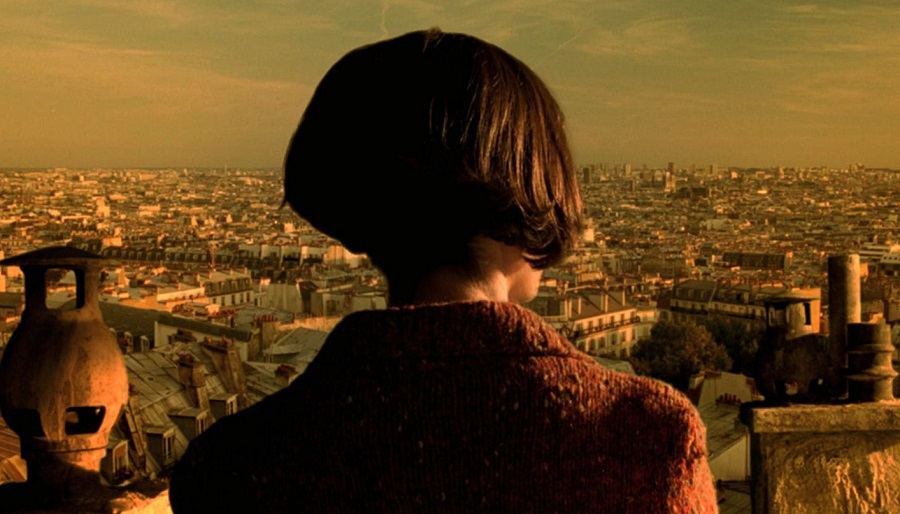 One of the most adorable and famous French films in the world, the film shows Amélie, an eccentric young woman who works as a waitress in the charming neighborhood and Montmartre, in Paris. With a language full of humor and delicacy, the film shows how Amélie is dedicated to doing good for others, but has difficulty finding her own happiness. So is this one of the movies to travel to France without leaving the couch?
The miserable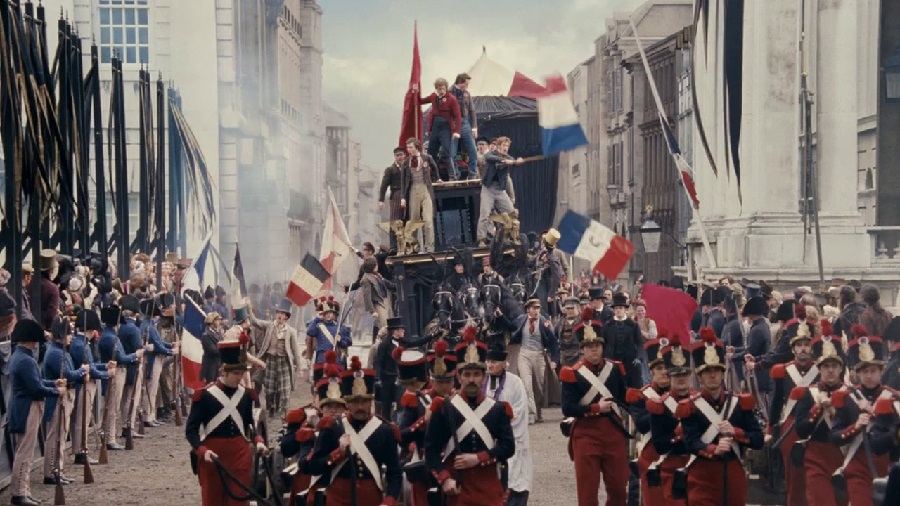 This is a film for those who love musicals and want to return to a Paris of the past, at the time of the revolution. The story takes place in 19th century France and features escaped prisoner Jean Valjean, convicted of stealing a loaf of bread. Pursued by Inspector Javert, he has to live haunted by his past and continue in search of redemption.
Marie Antoinette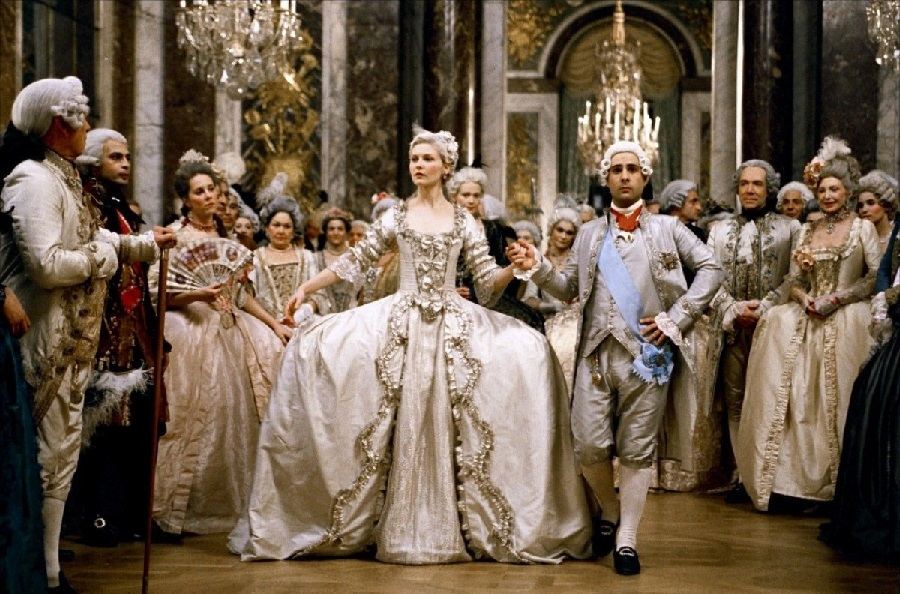 Anyone who wants to live a little of the dove of French royalty should watch the movie Marie Antoinette. With a modern reinterpretation directed by Sofia Coppola, it shows from the moment the young Austrian arrives in France to marry Prince Louis XVI. At court, the film presents all the family disputes, the strict rules of etiquette, unnecessary luxuries and the problems that surrounded the walls of the court. Palace of Versailles.
Before sunset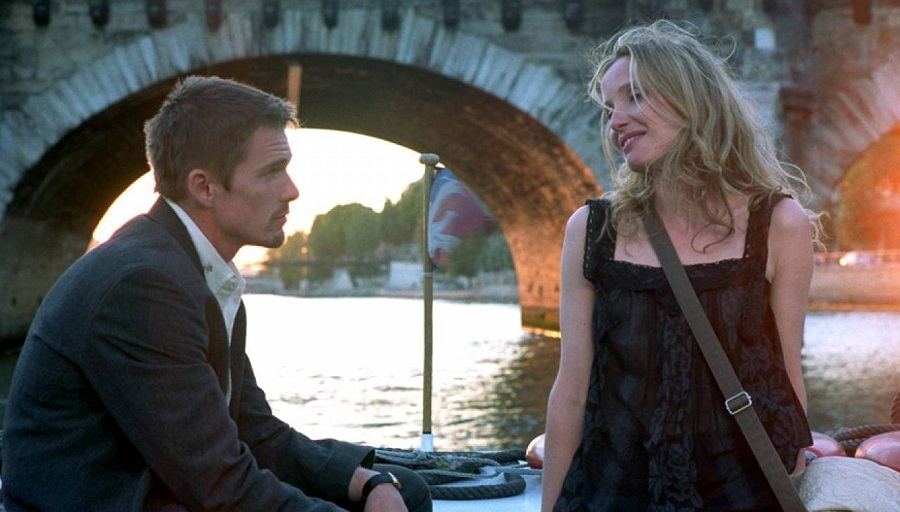 A continuation of the delicate Before Dawn, this film shows the reunion of Jesse and Celine, who hadn't seen each other since they met on a train journey nine years earlier (the story of the first feature). Jesse is in Paris to promote his newest book and meets Celine again. The two enjoy strolling around town while talking about their first date and what they've done with their lives since then. So, this is another movie to travel to France without leaving the place.
Piaf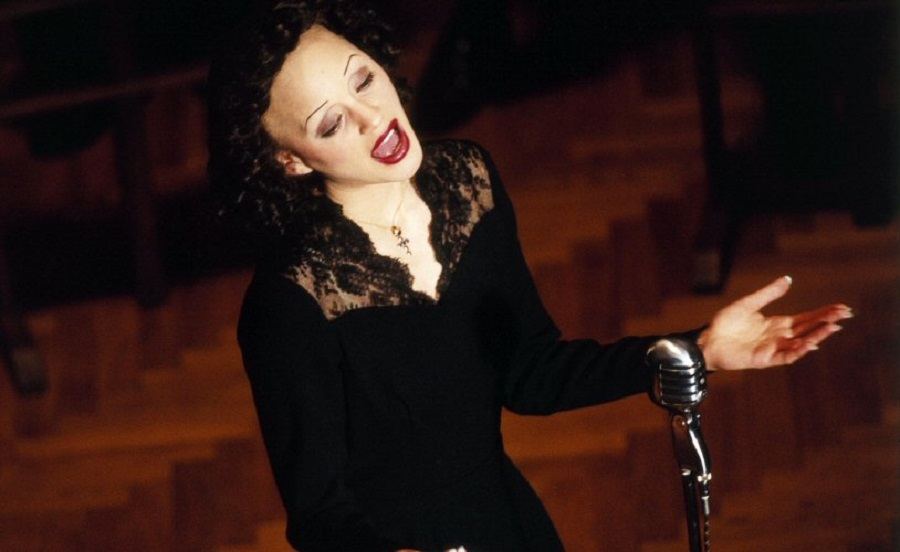 The film shows the story of one of the most amazing French singers, Edith Piaf. The feature, where the artist is played by the amazing Marion Cottilard, shows the entire trajectory of her life. The story presents the problems he faced as a child, the moment he left home to sing in the streets of Paris and his discovery, where he became a worldwide success.
A good year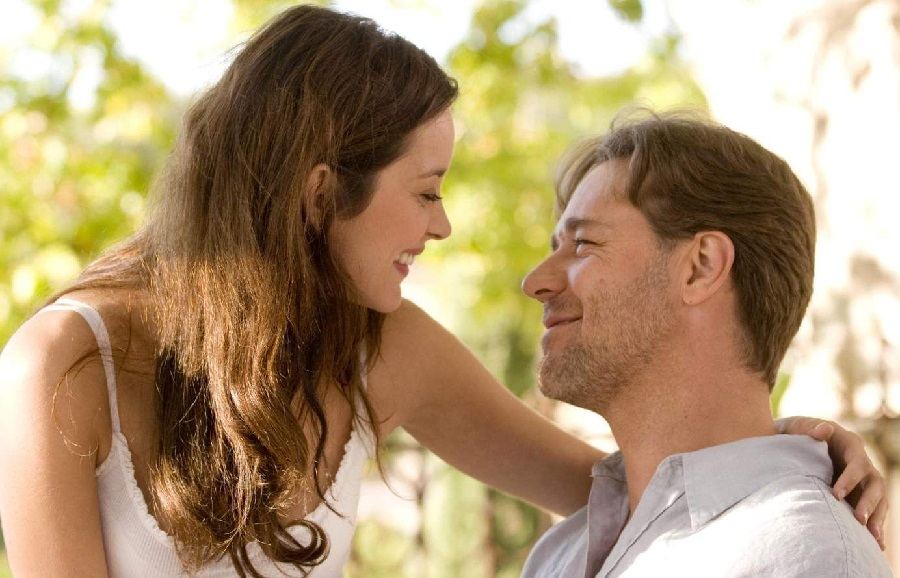 The film tells the story of Max, a businessman who lives in London, always focused on work. However, with the news of the death of an uncle with whom he spent the holidays as a child, he has to travel to provence, in the south of France, to redeem a property of which he is the sole heir. However, when he gets there, surrounded by memories, wine aromas and beautiful landscapes, he realizes that it won't be so easy to get rid of it all. Finally, this is another one of the films to travel to France without leaving the couch.
Read too:
» France begins to reopen: understand how it will work
» Chilean winery Concha y Toro offers free online course
» Fairy Tales: Explore Europe's Most Beautiful Castles Online
» Best restaurants in Paris according to tourists
Dica extra para reservar hotéis
Para encontrar inúmeras opções de acomodação e reservar hotéis e pousadas com os melhores preços, utilizamos o Booking.com - disponível em milhares de destinos.
Passagens aéreas mais baratas
Para economizar com voos, consultamos primeiro as passagens aéreas na MaxMilhas, - quase sempre encontramos os melhores preços tanto no Brasil quanto no exterior. As passagens podem ser emitidas mesmo para quem não tem milhas aéreas.
Outras dicas úteis
Encontre informações úteis sobre os best destinations do mundo, com guias de viagens especializados sobre diferentes places to visit in Brazil e no exterior. São milhares de travel tips com sugestões de onde ir na sua viagem, recomendação de hotels, notícias atualizadas e muito mais.
Precisa de um carro na sua viagem? Encontre
aluguel de carro na Rentcars
e cote modelos diferentes podendo ser parcelado em até 10x. Já para passeios e ingressos antecipados, fechamos tudo sempre pela
Get Your Guide
.
Deseja falar com a redação, promover a sua marca ou relatar algum erro encontrado nesta página? Envie uma mensagem para
[email protected]
Subscribe to our channel:
---
---