Traveling is one of the most beloved verbs on the planet. The activity is a favorite, but while it is delicious, it requires planning so you don't get caught up in the activities or spend much more than you could.
Fortunately, this is a workable problem, as your own smartphone can become a portable planning center. To-do lists, budget control, currency conversion… there's no shortage of apps to organize trips! 
That's why we've gathered the 5 best apps for organizing trips on Android or iPhone so you can relax and take the opportunity to take the best photos and record all your experiences on your devices. diary apps!
1. Todoist
---
Every travel organization starts with a list of what needs to be done and purchased. Steps to get a passport, get a visa for the country you plan to visit and go to the exchange office to exchange reais for the currency of your destination, are some of the essential steps to have a well-organized trip, for example.

To be clear about what you need and to have everything in order when catching your flight, we recommend the Todoist, one of the best productivity apps in the market. Free of charge, it allows you to separate your tasks into different projects, that is, everything related to the purchase of tickets can be in one category, while the purchase of items that must go in the suitcase in another.
If you are traveling as a couple or in a group, it even allows other users to access common categories. This will allow each person to add, complete or edit tasks related to the trip. The application is available at best internet browsers, in addition to android and iPhone.
2. XE Currency Converter
---
If you are planning an international trip, the XE Currency Converter is a mandatory item among apps to arrange trips on your list. One of the leading currency conversion apps, XE allows you to convert any amount of reais into your preferred currency.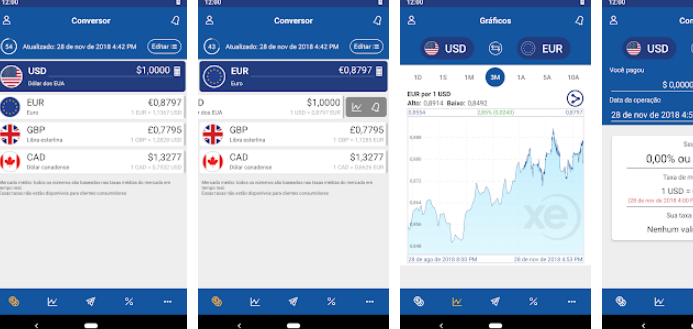 Despite offering only an estimate, as it does not take into account fees and taxes of the financial operation, it already gives you a good idea of how much you need to invest to have the amount planned to spend on your trip. In addition to the website, the XE Currency Converter can be downloaded at android or iPhone.
3. Evernote
---
THE evernote can be considered the ultimate notebook. With numerous features, you can include annotations by text, voice and even drawing on your smartphone screen.
Evernote is ideal for keeping reminders about your trip and important information, such as digital copies of your boarding pass, hotel reservations and any kind of documents. After all, it allows you to send images and all sorts of files within your notes.
That way, even if you lose a physical document (with the exception of original passports and ID documents), you can use Evernote to retrieve a digital version. 
THE evernote is also present in android and iPhone, as well as being accessible by browsers.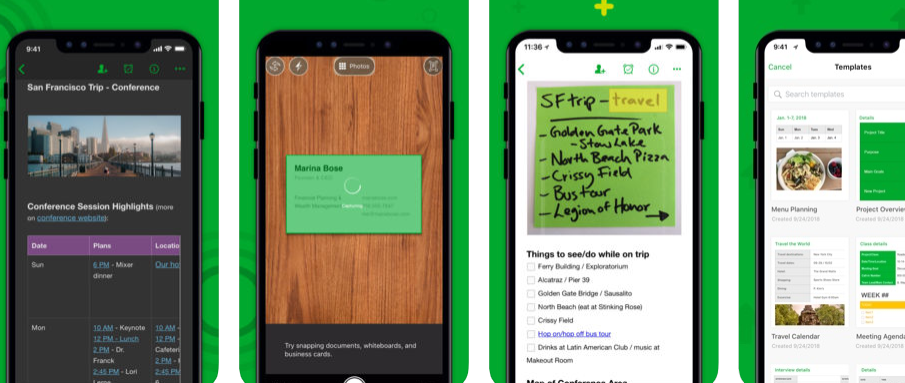 4. Applications about the place you are traveling
---
If you are traveling to a place with strong tourist activity, it is very likely that there is an application for the city where you will be staying.
In this type of application, you usually have access to the main tourist attractions of the place, indication of restaurants, tips on transport and public services offered by the city hall.
It's always a good idea to download and check out these apps. Not all will be of great quality, but many will bring the information you need to "tourist" without fear!
5. Instagram!
---
Okay, this is not necessarily an app for organizing travel. But to leave out the fastest growing social network in the world is to miss the opportunity to register online the amazing places you will visit!
THE Instagram is the most suitable app among social media platforms precisely because of its versatility and great chance of engagement. With IGTV's feed, Stories, live streams and videos, you can create all kinds of content about the place you are visiting.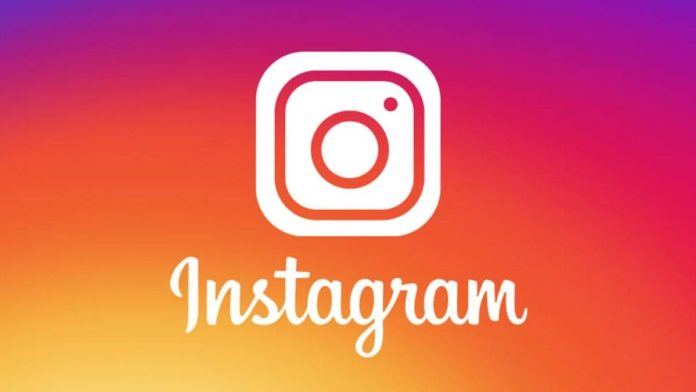 In fact, this can be a great way to start a Instagram of travel, turning the activity into a business to make money online.
If you still don't have many followers and fear that your posts won't receive comments or interactions, there are Relevant strategies to gain followers on Instagram that you can use to improve your profile engagement and attract users interested in travel content.
Download Instagram on your android or iPhone and start planning the posts you will make during your trip!
» 20 different places to visit in the state of São Paulo
» We have selected 100 wonderful places to visit in Brazil
» See these amazing places to enjoy your vacation in Brazil
» Free apps to learn another language and travel without fear
Dica extra para reservar hotéis
Para encontrar inúmeras opções de acomodação e reservar hotéis e pousadas com os melhores preços, utilizamos o Booking.com - disponível em milhares de destinos.
Passagens aéreas mais baratas
Para economizar com voos, consultamos primeiro as passagens aéreas na MaxMilhas, - quase sempre encontramos os melhores preços tanto no Brasil quanto no exterior. As passagens podem ser emitidas mesmo para quem não tem milhas aéreas.
Outras dicas úteis
Encontre informações úteis sobre os best destinations do mundo, com guias de viagens especializados sobre diferentes places to visit in Brazil e no exterior. São milhares de travel tips com sugestões de onde ir na sua viagem, recomendação de hotels, notícias atualizadas e muito mais.
Precisa de um carro na sua viagem? Encontre
aluguel de carro na Rentcars
e cote modelos diferentes podendo ser parcelado em até 10x. Já para passeios e ingressos antecipados, fechamos tudo sempre pela
Get Your Guide
.
Deseja falar com a redação, promover a sua marca ou relatar algum erro encontrado nesta página? Envie uma mensagem para
[email protected]
Subscribe to our channel:
---
---