Looking for a destination to unplug for a few days? Check out this list of 5 paradise islands!
Who has never imagined themselves on a paradise island enjoying their vacation with their feet in the sea and the sun warming their body as in a cozy hug? Of the most varied and different archipelagos that you can get to know, we are going to tell you which are some of the most wonderful islands to discover while enjoying your vacation.
If you want to discover wonderful beaches, prepare your sunscreen and this summer you will find dream destinations to rest your feet and your skeleton.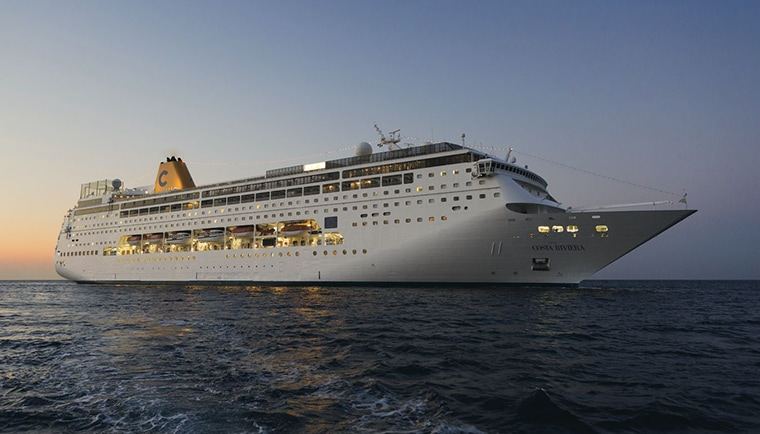 5 islands

paradisiacal

that you need to know
male
Capital of the Maldives Islands, an island country in the Indian Ocean with the most spectacular islands you can visit. when disembarking in Vaadhoo Kandu it is possible to take a trip to explore the seabed aboard a submarine. In addition, the city of Malé has an architecture composed of very beautiful coral materials.
The Sultan's garden and palace are also places worth visiting during your stay on the island. Take advantage of this one, which is in fact one of the paradise islands most amazing in the world.  
Virgin Gorda
Located in the British Virgin Islands of the Caribbean, it has a national park called The Baths that keeps an incredible and different beach in what is considered the place with the best beaches in the world.
A beach that, in addition to the typical fine white sand accompanied by a clear and transparent turquoise sea and, as a bonus, a hot summer sun, has a rocky formation of volcanic origin that offers a unique landscape in this region.
The rocks, which can be up to 10 meters in diameter, have rounded surfaces forming grottos, natural pools, arches and caves that make the tour a real dream. Surely you will leave there pinching yourself to see if it really happened. 
let's go
A paradise island in French Polynesia and one of the best known in the world. It's a place you need to visit at least once in your life.
Known as the Pearl of the Pacific, Bora Bora has lush beaches and jaw-dropping views. The lagoon, protected by a coral reef, is one of the most visited spots and the dive sites allow you to see corals that surprisingly stand out as one of the most beautiful and preserved on the planet.
It is an incredible place for diving and like every volcanic island that we indicate here, Mount Otemanu is a dormant volcano and very well monitored. 
naxos
One of the Cyclades islands in Greece and with a paradisiacal landscape, it is certainly different from most islands in this region.
In addition to finding great options for hotels and restaurants, in Naxos you will find clean, organized beaches and turquoise waters, crystal clear, clean and with fine white sand. If you are going to cruise the Greek islands, you certainly need to add Naxos to your itinerary. After all, the location is amazing. 
Port Louis
Capital of the city of Mauritius and one of the most incredible islands in the world. The Vanilha Nature Reserve allows you to see crocodiles, turtles and other animals that inhabit that region. The Chamarel waterfalls are a spectacle on their own.
the crater of Trou aux Cerfs it is the result of a volcano that has been inactive for thousands of years and was covered by vegetation of singular beauty. 
Don't forget to apply sunscreen and go with the desire to enjoy life! Undeniably, any of these islands will provide you with unique experiences!
» Itinerary through Greece: Athens and Greek Islands in the same trip
» 80 paradise islands to visit around the world
» 4 Brazilian paradise islands for you to escape with your love
» 40 amazing destinations to visit in the Caribbean
Dica extra para reservar hotéis
Para encontrar inúmeras opções de acomodação e reservar hotéis e pousadas com os melhores preços, utilizamos o Booking.com - disponível em milhares de destinos.
Passagens aéreas mais baratas
Para economizar com voos, consultamos primeiro as passagens aéreas na MaxMilhas, - quase sempre encontramos os melhores preços tanto no Brasil quanto no exterior. As passagens podem ser emitidas mesmo para quem não tem milhas aéreas.
Outras dicas úteis
Encontre informações úteis sobre os best destinations do mundo, com guias de viagens especializados sobre diferentes places to visit in Brazil e no exterior. São milhares de travel tips com sugestões de onde ir na sua viagem, recomendação de hotels, notícias atualizadas e muito mais.
Precisa de um carro na sua viagem? Encontre
aluguel de carro na Rentcars
e cote modelos diferentes podendo ser parcelado em até 10x. Já para passeios e ingressos antecipados, fechamos tudo sempre pela
Get Your Guide
.
Deseja falar com a redação, promover a sua marca ou relatar algum erro encontrado nesta página? Envie uma mensagem para
[email protected]
Subscribe to our channel:
---
---