The most romantic destination in all of Greece attracts many tourists and couples looking for beaches and charming places. Check out 7 reasons for you to visit Santorini
Santorini is known as the most interesting of the Greek islands and is considered by many as "The most romantic destination in the world". If you've been to the city or seen it through pictures, it's not hard to see why. Its volcanoes and whitewashed houses against a vibrant blue sky transform the place, leaving the destination unique.
If you are looking for a city with different architecture, wonderful food and great views, Santorini will leave you breathless at practically every corner.
Here are 7 reasons you should visit Santorini:
The most beautiful sunset in the world
Seriously, the list could stop here. In addition to the super charming streets of Santorini, the Greek island still has an indescribable view. Oia is known as the best place to see the sunset, every afternoon hundreds of people share this phenomenon. If you want to avoid the crowds, the views from the road leading to Firostefani is also a great place to take in without having to fight for a space.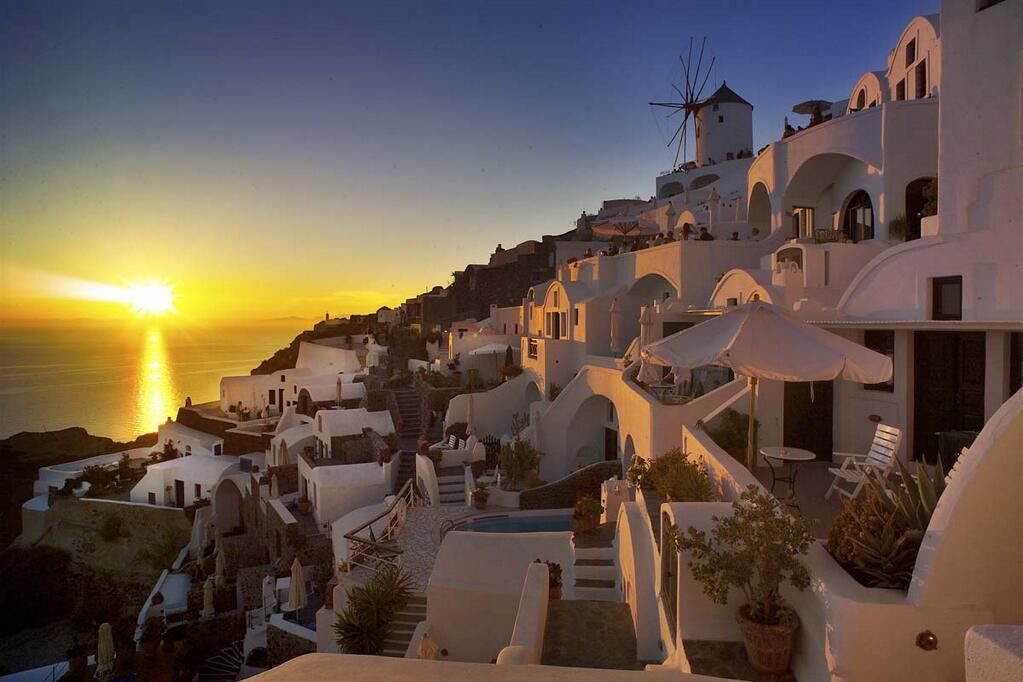 romance mood
Listed as the number 1 destination for couples, Santorini is really cozy, its beautiful views, its great wines and its refined cuisine make the destination the scene of hundreds of weddings every year.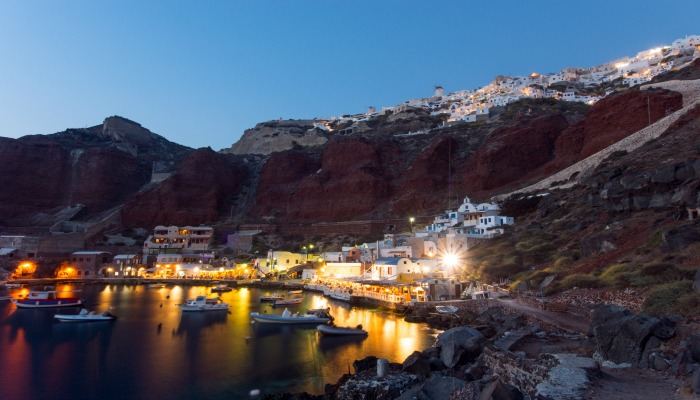 Delicious food
The food in Greece is unbelievable! The gyros, the salads, meatballs, lamb and baklava are all dishes you must try at the same time in this country. Eating a delicious meal while admiring the sunset and the white buildings in Oia is a unique experience.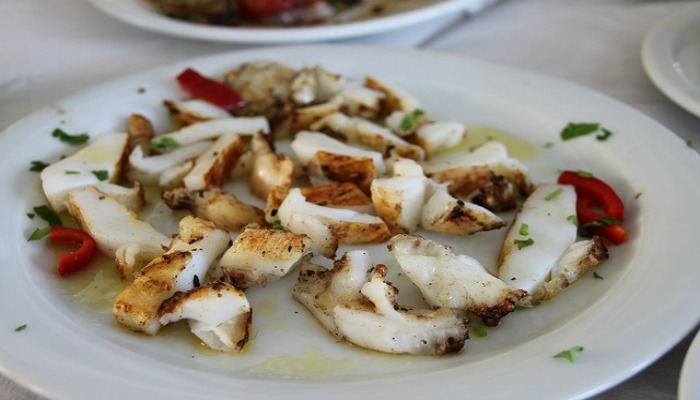 Beaches
The island's beaches are truly spectacular. Colors range from black to red to beige to white. The waters of the Mediterranean are crystal clear and turquoise blue, making it perfect for swimming and water sports.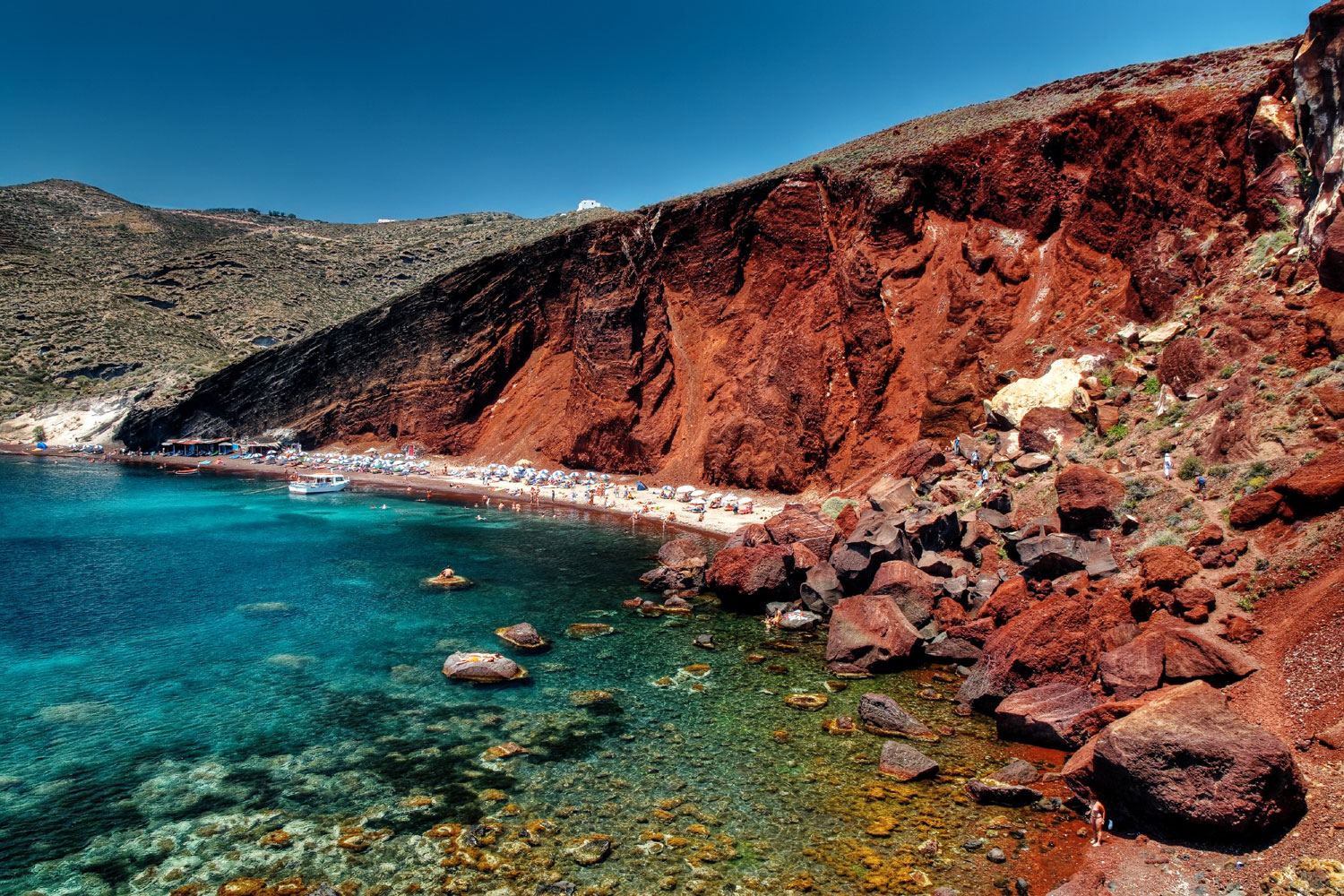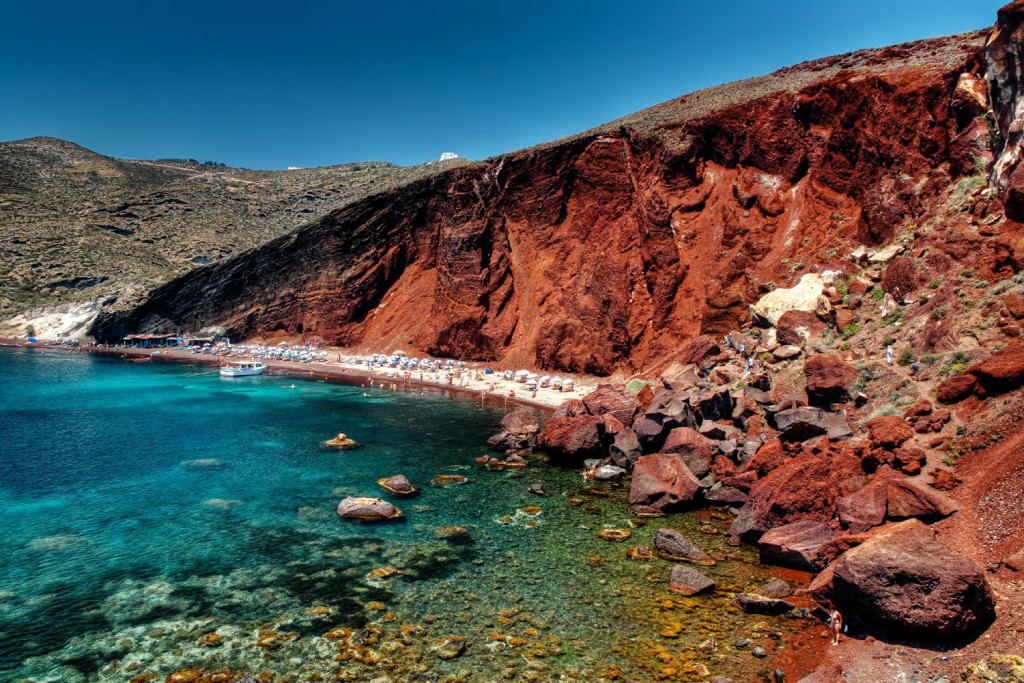 wineries
There are eight wineries you can visit in Santorini. Enjoy some free tastings of delicious red and white wines and a tour of the farms and cellars. It's a great way to spend an afternoon.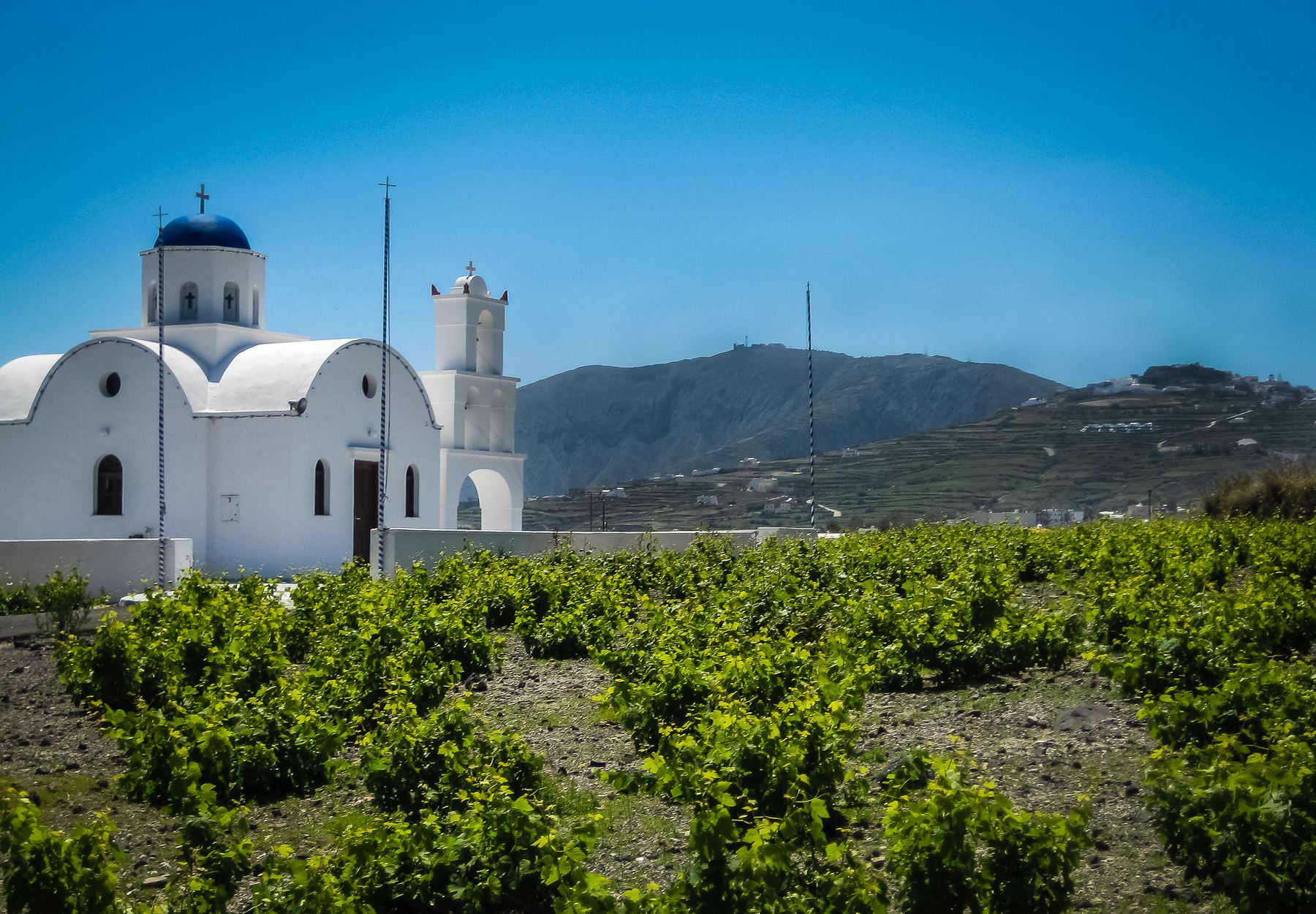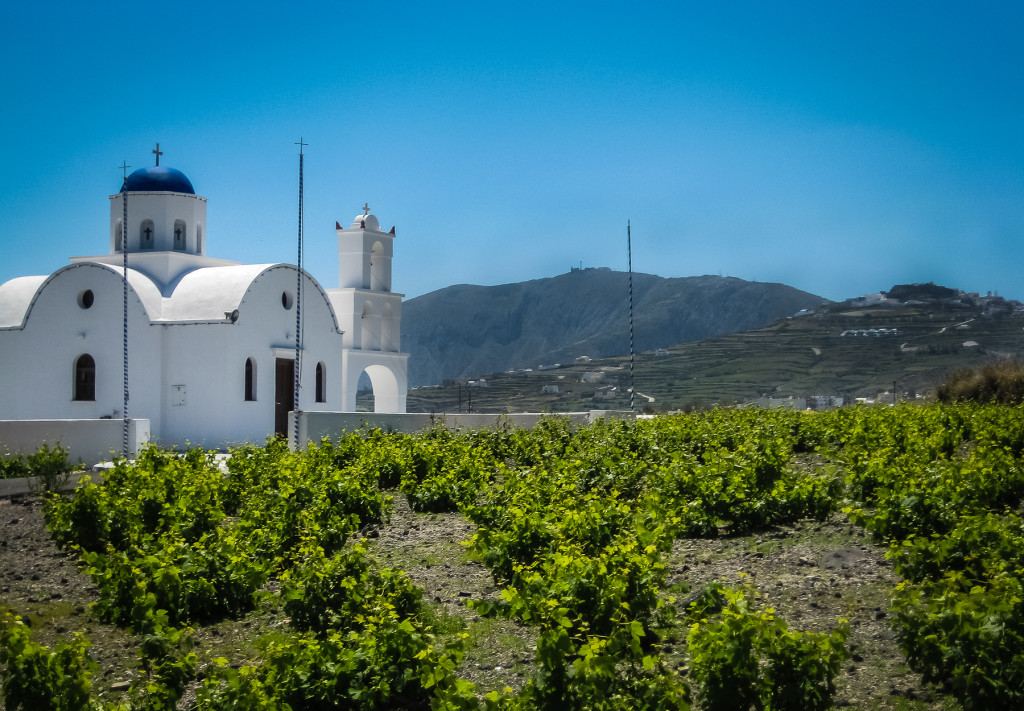 the small villages
Santorini has many small villages just waiting to be explored. Renting a scooter is the best way to see local villages properly. Everyone knows about the popular spots of Oia, Fira and Perissa, but exploring the other villages can also be a great tip to enjoy a day on the island.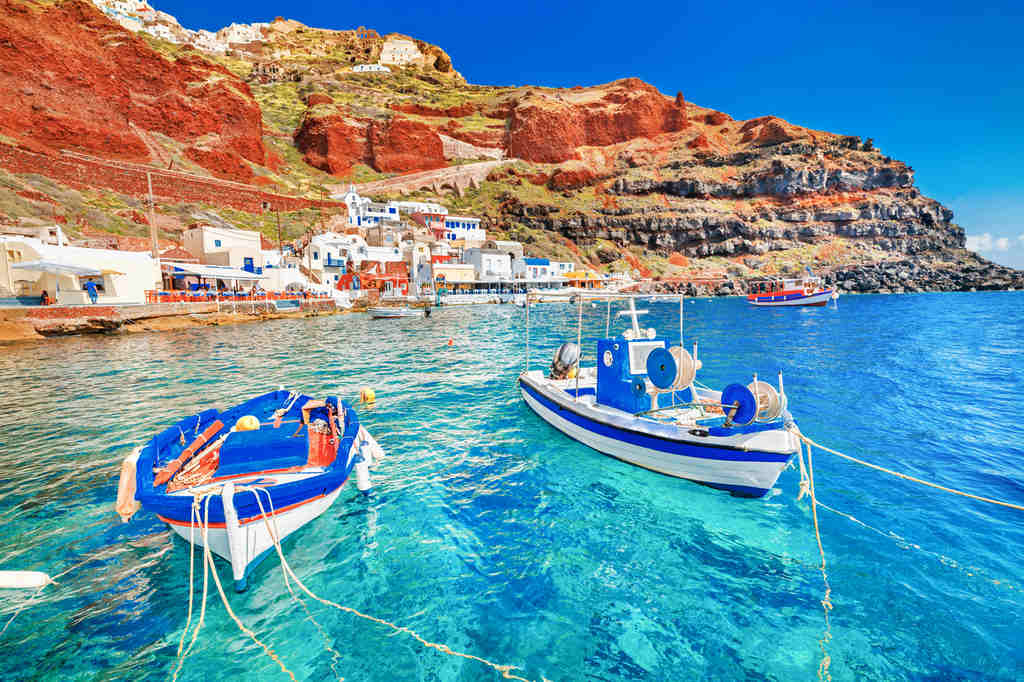 location of island
You can take a ferry to the ports of Piraeus and Rafina from Santorini or go from island to island around Ios, Anafi, Crete, Naxos and Paros, among others.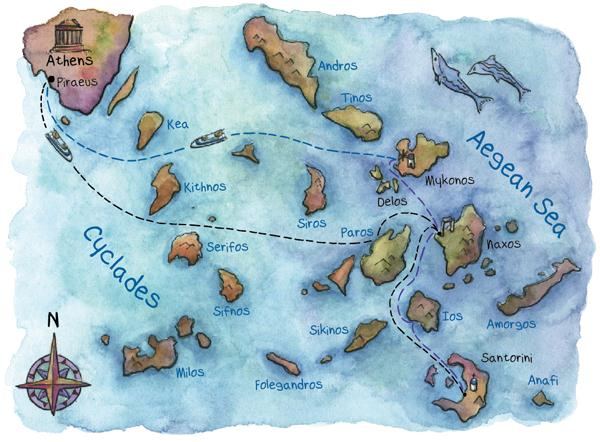 Read too:
» Tourism tips in Santorini, the Island of Lovers
» Tips for international destinations to spend the honeymoon
» The 100 most charming cities to visit in Europe
» Charming cities to visit on the coast of Spain
Dica extra para reservar hotéis
Para encontrar inúmeras opções de acomodação e reservar hotéis e pousadas com os melhores preços, utilizamos o Booking.com - disponível em milhares de destinos.
Passagens aéreas mais baratas
Para economizar com voos, consultamos primeiro as passagens aéreas na MaxMilhas, - quase sempre encontramos os melhores preços tanto no Brasil quanto no exterior. As passagens podem ser emitidas mesmo para quem não tem milhas aéreas.
Outras dicas úteis
Encontre informações úteis sobre os best destinations do mundo, com guias de viagens especializados sobre diferentes places to visit in Brazil e no exterior. São milhares de travel tips com sugestões de onde ir na sua viagem, recomendação de hotels, notícias atualizadas e muito mais.
Precisa de um carro na sua viagem? Encontre
aluguel de carro na Rentcars
e cote modelos diferentes podendo ser parcelado em até 10x. Já para passeios e ingressos antecipados, fechamos tudo sempre pela
Get Your Guide
.
Deseja falar com a redação, promover a sua marca ou relatar algum erro encontrado nesta página? Envie uma mensagem para
[email protected]
Subscribe to our channel:
---
---