Learn all the details about Southwest Asia and be enchanted!
Certainly, Southeast Asia is a hot spot for backpackers. That's because there are several countries nearby and many paradisiacal islets (and all with a friendly price). Officially, the following are part of the region: thailand, Vietnam, Laos, Cambodia, Malaysia, Myanmar, Singapore, Brunei, Philippines, Indonesia and East Timor.
Surprisingly, the region is huge and each country is a journey in every sense of the word. Therefore, Brazilian tourists who decide to visit this region often include several destinations in the same itinerary, since the trip is long and the passage is very salty. But, when setting up the calendar, questions arise: What to know? How many days to stay? Therefore, among all the options that the southwest asia offers us, we have selected the most sought after by tourists from all over the world.
9 destinations in Southwest Asia
Phu Quoc Island – Vietnam
Without a doubt, Phu Quoc is the largest island in Vietnam and one of the main tourist attractions in the country. Therefore, the location is perfect for those who want to spend time relaxing from stress, staying in 5-star resorts in front of paradisiacal beaches.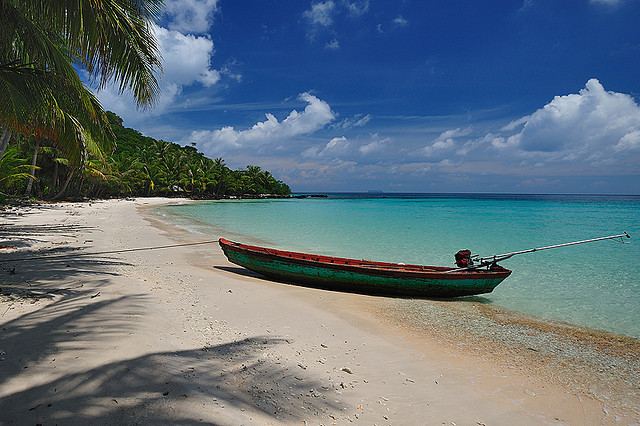 Bagan – Myanmar
Bagan is the place with the largest number and concentration of Buddhist temples in the world. There are more than 2,200, spread across a desert the same size as the city of Manhattan, on the fringes of the Ayeyarwady River. I mean, it's just fantastic.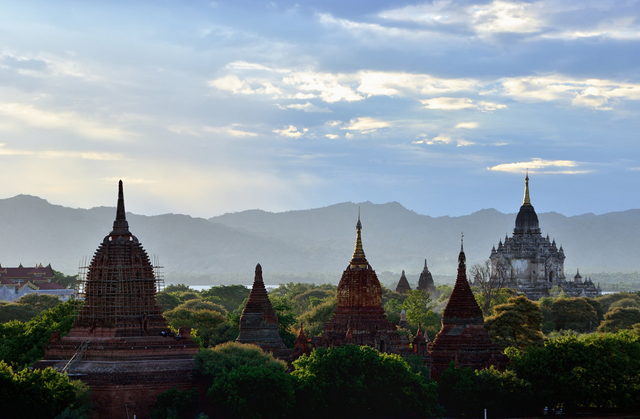 Mui Ne Dunes – Vietnam
In a tropical country it is unusual to find a desert full of sand dunes. But in Mui Ne the desert has sand in 18 different colors and the most famous dunes are the white sand and red sand dunes. Also, there is a fairy creek, a magical river with a bottom of soft sand that flows between dry rocks.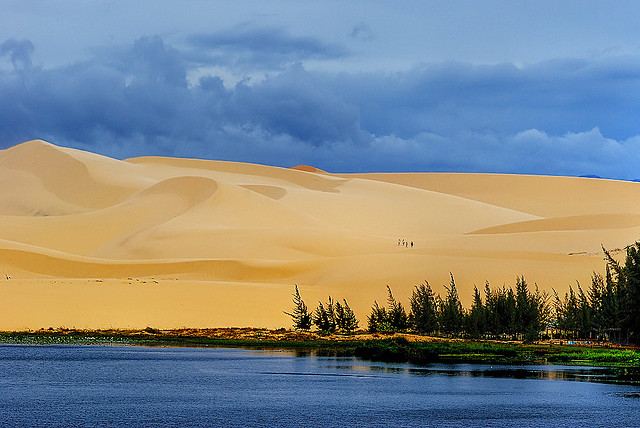 Mergui Archipelago – Myanmar
The Mergui archipelago is located in the southern part of Myanmar, made up of more than 800 islands, it has a rich fauna and flora present in every corner of these isolated islands. Surprisingly, the only human inhabitants in the area are sea gypsies, who live on boats during the dry season and stay on land during the wet season. They still practice fishing and boat building, techniques used for generations.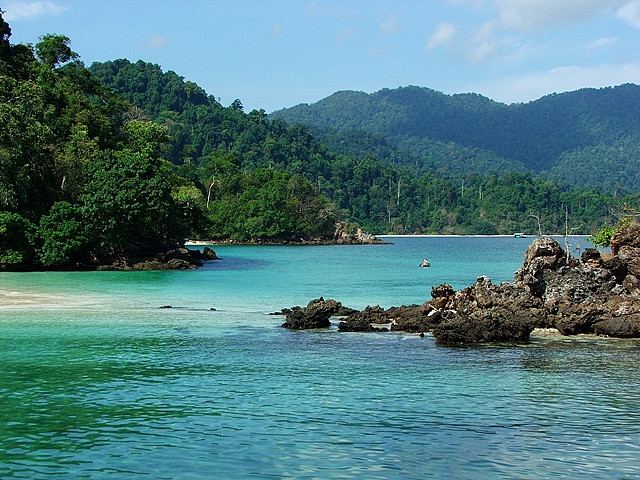 Sapa – Vietnam
Located at 1500 meters (4921 ft) above sea level in the remote mountains of northwest Vietnam, Sapa is famous both for its fine, rugged scenery and also its rich cultural diversity. Undoubtedly, Sapa is an incredibly picturesque town that lies in the Hoang Lien Son mountain range, close to the Chinese border in northwest Vietnam, known as "the Tonkinese Alps". Lastly, this region is home to many tribes as well as rice terraces, lush vegetation and Fansipan, the highest peak in Vietnam.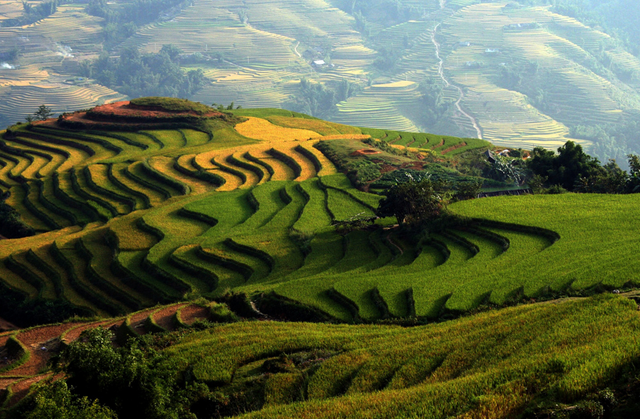 Marina Bay Sands – Singapore
Marina Bay has more than 2,500 rooms and also has fitness rooms, casinos, a spa and several souvenir shops. For the construction of the hotel, more than six billion dollars were spent. It does not claim to be the tallest in the world, with only 55 floors. But even so, it is a record holder. This is because it has a huge outdoor pool, which has a bold design, giving people – depending on the angle at which they view it – the impression that the pool has no end, while the water goes into a large reservoir, from where is pumped back to the main pool. Its shape is known as "Infinity", because it seems to end only at the end of the horizon. Finally, the swimming pool is located at the top of the hotel's three buildings, on the 55th floor.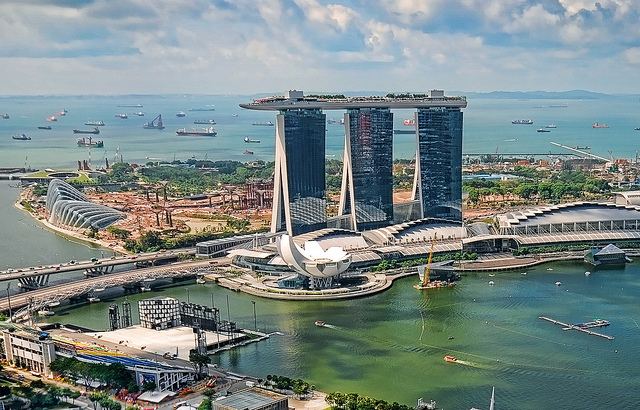 The White Temple of Chiang Rai – Thailand
The White Temple (technically called Wat Rong Khun) was conceived by a Thai artist in the 1990s, and is still a work in progress today, as it is a tangle of twisted statues and outstretched hands – symbolizing the cycle of rebirth.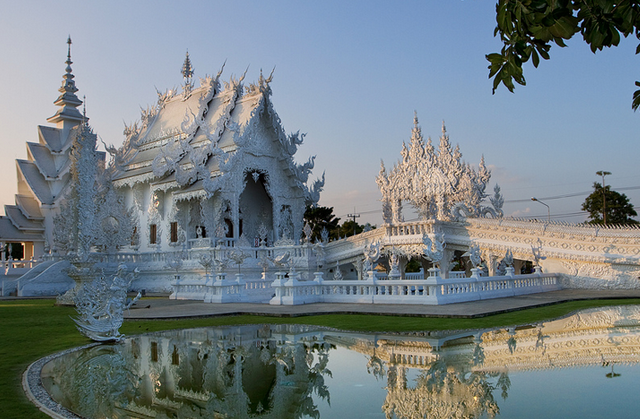 Angkor Wat – Cambodia
Certainly, Angkor Wat is today the main attraction of Cambodia's growing tourist industry. The entire complex became a UNESCO World Heritage Site in 1992. The complex went into decline and later total abandonment around the 16th century, being rediscovered by archaeologists in the 20th century. As a result, restoration work and vegetation removal takes place. until today.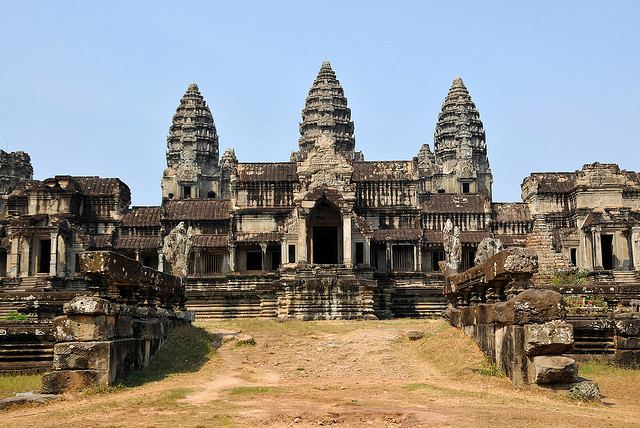 Chiang Dao – Thailand
This forested region is a Disneyland for nature junkies complete with waterfalls, hot springs and incredible limestone cliffs. But, the biggest attractions of all are the Chiang Dao Caves, which consist of around 100 caves that stretch up to 40,000 feet into the mountains. You can enter five of the caves alone or with a guide to explore narrow rocky corridors, hanging stalactites and the hidden Buddha statues.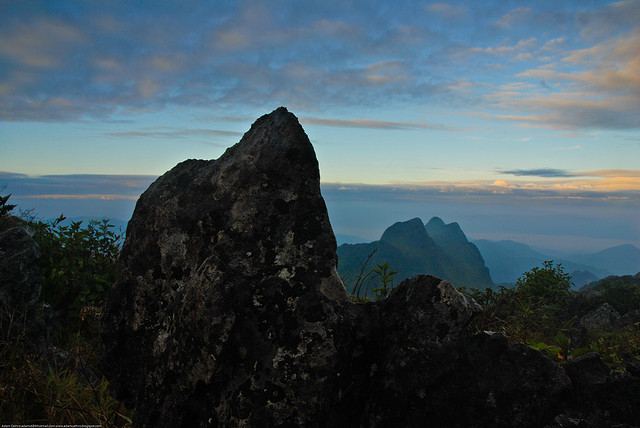 Photos: Phanvanthanh, Jimmy Su, Moe swi, Brenda, William Cho, Doc Budie, Denis Jarvis, Aenghoe, Denis Jarvis,
Dica extra para reservar hotéis
Para encontrar inúmeras opções de acomodação e reservar hotéis e pousadas com os melhores preços, utilizamos o Booking.com - disponível em milhares de destinos.
Passagens aéreas mais baratas
Para economizar com voos, consultamos primeiro as passagens aéreas na MaxMilhas, - quase sempre encontramos os melhores preços tanto no Brasil quanto no exterior. As passagens podem ser emitidas mesmo para quem não tem milhas aéreas.
Outras dicas úteis
Encontre informações úteis sobre os best destinations do mundo, com guias de viagens especializados sobre diferentes places to visit in Brazil e no exterior. São milhares de travel tips com sugestões de onde ir na sua viagem, recomendação de hotels, notícias atualizadas e muito mais.
Precisa de um carro na sua viagem? Encontre
aluguel de carro na Rentcars
e cote modelos diferentes podendo ser parcelado em até 10x. Já para passeios e ingressos antecipados, fechamos tudo sempre pela
Get Your Guide
.
Deseja falar com a redação, promover a sua marca ou relatar algum erro encontrado nesta página? Envie uma mensagem para
[email protected]
Subscribe to our channel:
---
---