Jericoacoara is known for its scenarios paradises and its wonderful structure of hotels and inns. See the best accommodation options in the destination
A paradisiacal setting that attracts thousands of tourists every year in search of its natural pools, dunes, spectacular landscapes and regional cuisine typical of a fishing village. Yes, Jericoacoara For years, it has been one of the most sought after destinations in the Brazilian northeast, and it is no wonder. Passionate in every detail, the destination is the right choice for travelers from all over the world looking for beach, shade and a lot of action at night.
Jericoacoara also has numerous options for accommodation with differentiated services to make your trip even more pleasant. There are options for all pockets, choose the one that suits you best. We separate some of them:
Essenza Hotel
THE Essenza Hotel is located in Jericoacoara National Park, completely facing the sea, with an innovative architecture, next to the Duna do Pôr do Sol. Its location in the best part of Jeri offers exclusivity in an idyllic paradise of dunes and coconut trees in the middle of the Brazilian northeast. Ideal setting for perfect days of rest as a couple or as a family.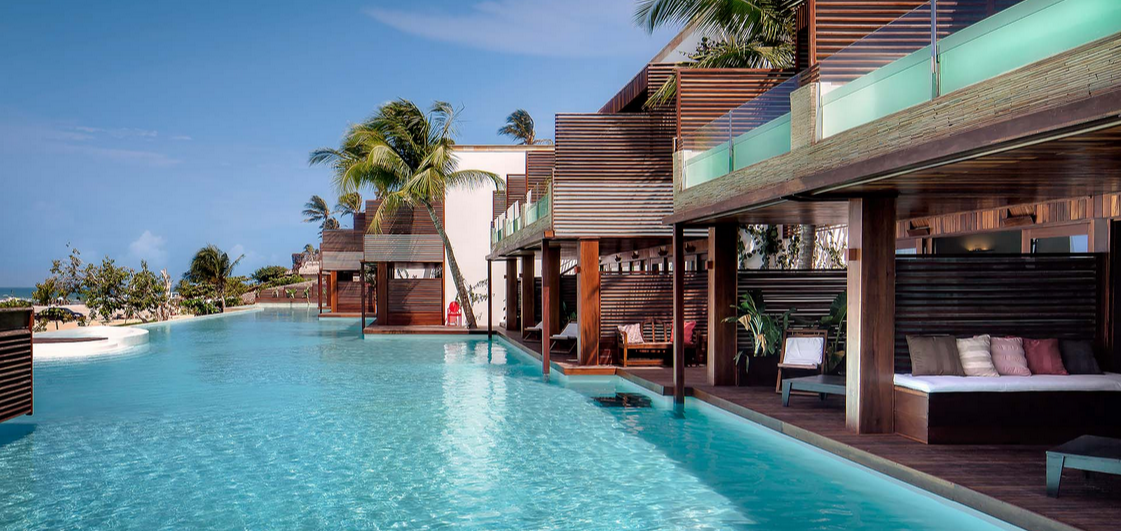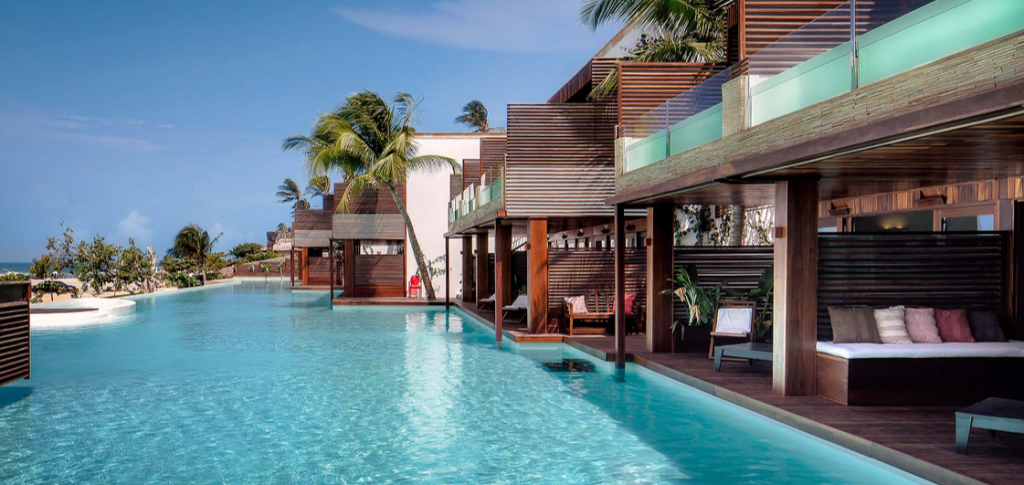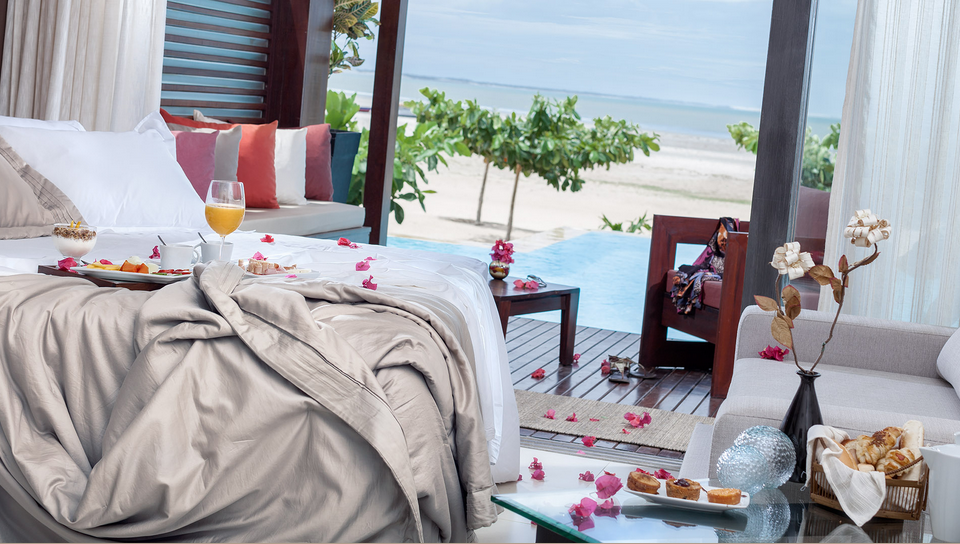 Jericoacoara National Park
Tel: +55 (88) 99989-0040 / (88) 98143-5096
[email protected]
Hotel Villa Terra Viva
THE Hotel Villa Terra Viva It is located 80 meters from the main beach and just a few steps from the liveliest square in Jericoacoara. The hotel has a panoramic view over the sea and the dunes. The pool and jacuzzi are made for relaxing and enjoying the tropical climate. The restaurant serves delicious meals made to order, all made with olive oil. All apartments are equipped with minibar, silent air conditioning, hot shower, king size beds, safe, TV, private balcony with hammock and free WiFi.
In addition to accommodation, the Hotel also offers transfer services by minibus or 4×4 vehicle, in addition to organizing buggy rides in the region's lagoons.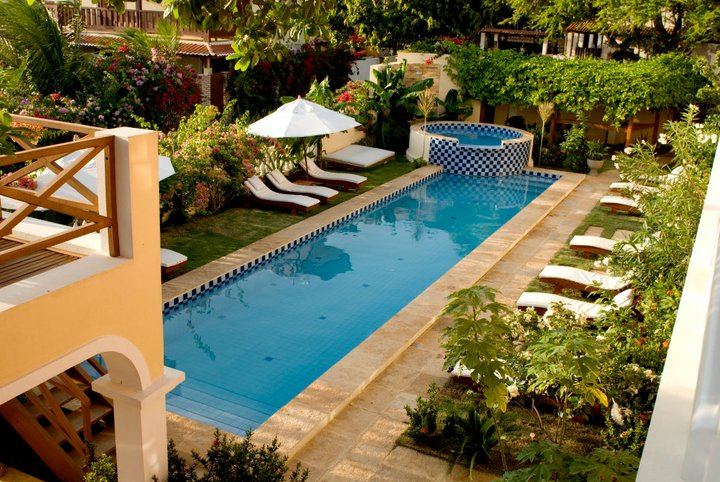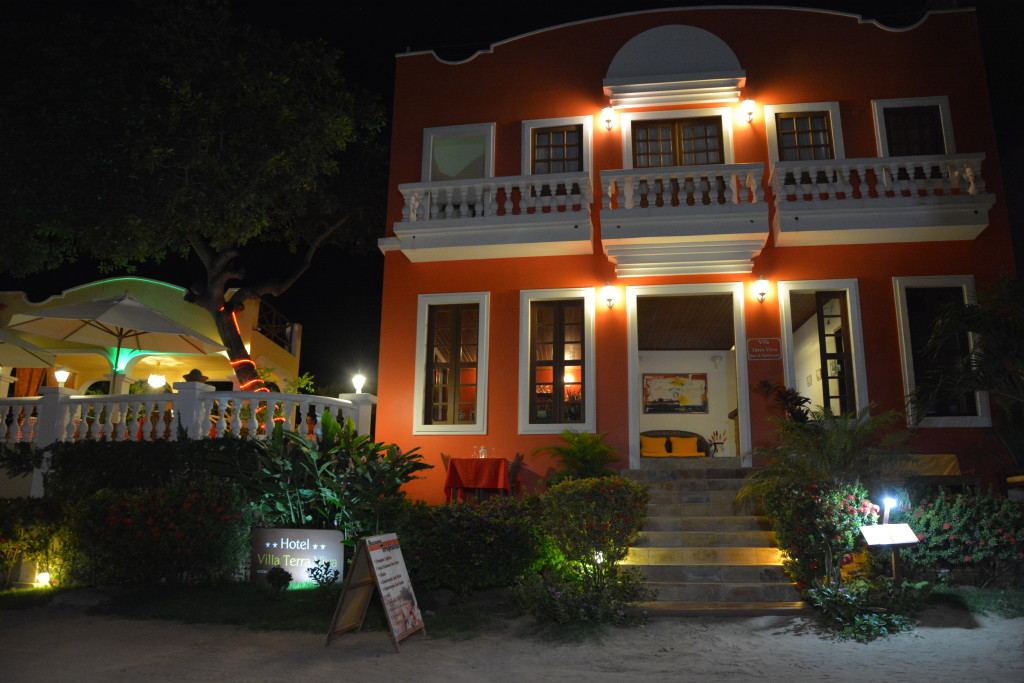 Rua do Forro, s/n
Jericoacoara - CE
[email protected]
(85) 4062 9365
Chili Beach Boutique Hotel
Located in front of Malhada beach, the chili beach It has a cozy structure that mixes contemporary decor with the comfort of high tech equipment. The experience of staying at Chilli Beach includes all the comfort provided by the structure of the suites and bungalows, a beautiful view of the beach, sports activities and tours organized by the hotel team.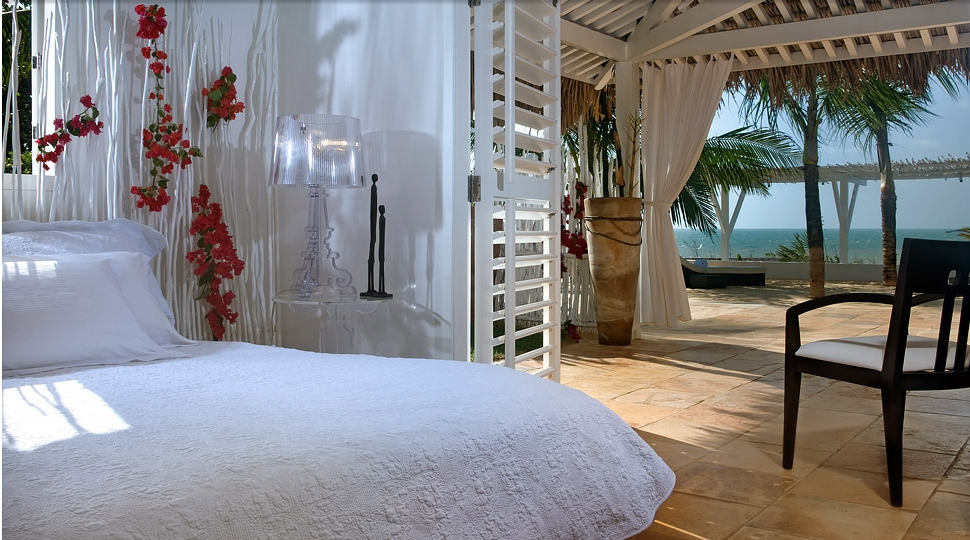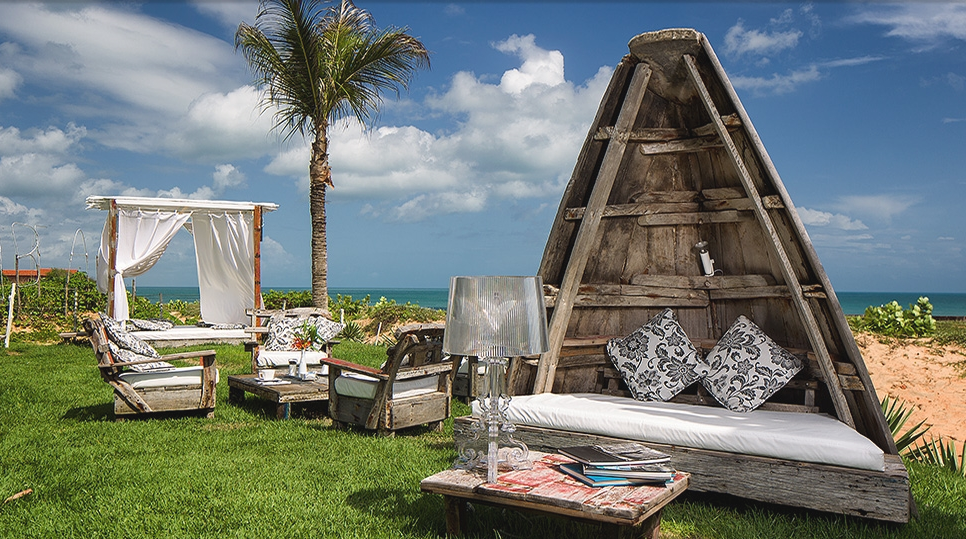 Jericoacoara National Park
Tels +55 (88) 999 289 753
Pousada Jeriba
THE Pousada Jeriba was conceived to integrate with Jericoacoara, respecting its origin as a fishing village. Its wooden and exposed brick structure is surrounded by a tropical garden that conveys a lot of peace. The handcrafted details of its decoration harmonize perfectly with the environment. In contrast to the rustic elements of its architecture, its apartments offer high-tech equipment for a comfortable stay.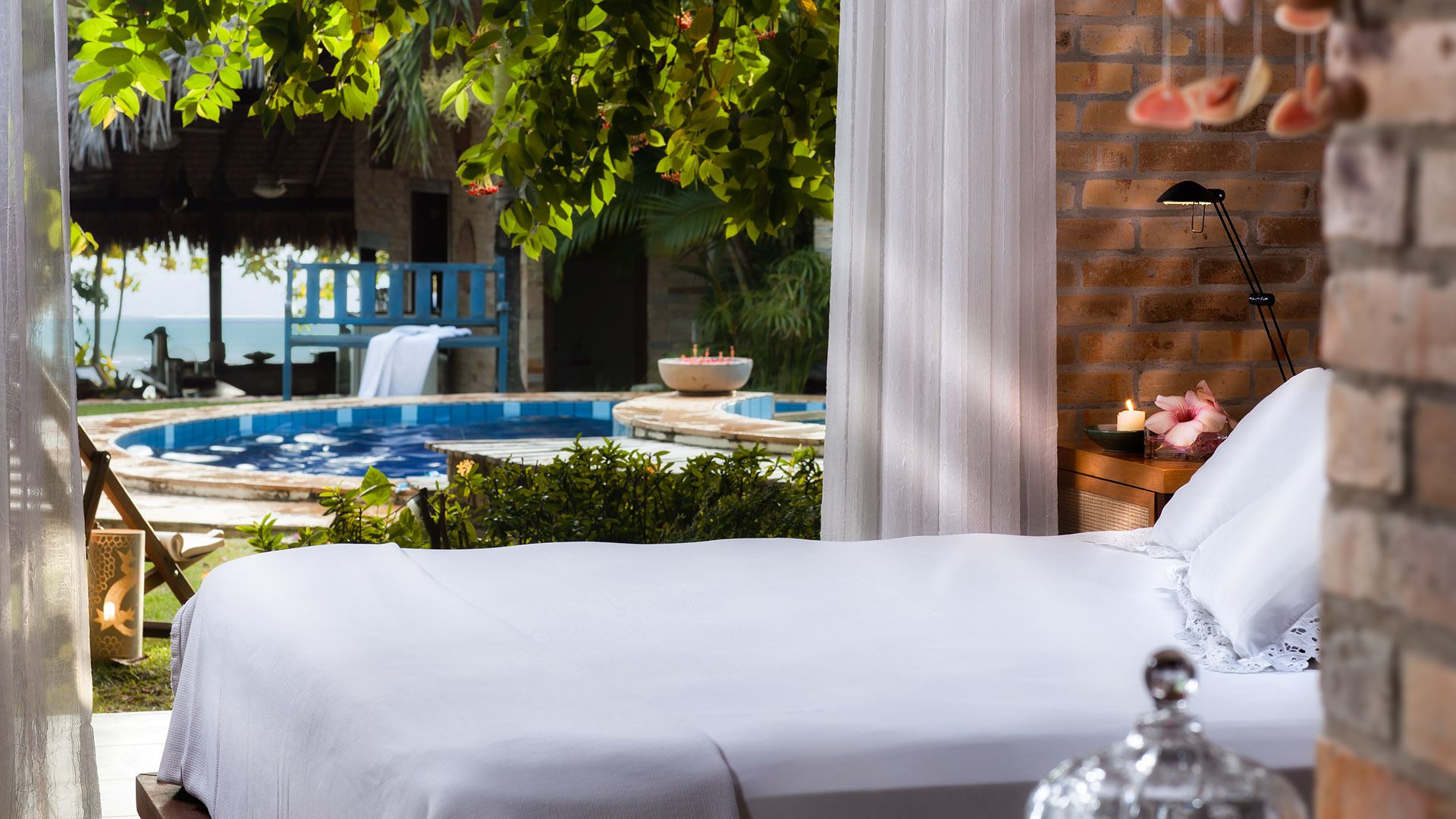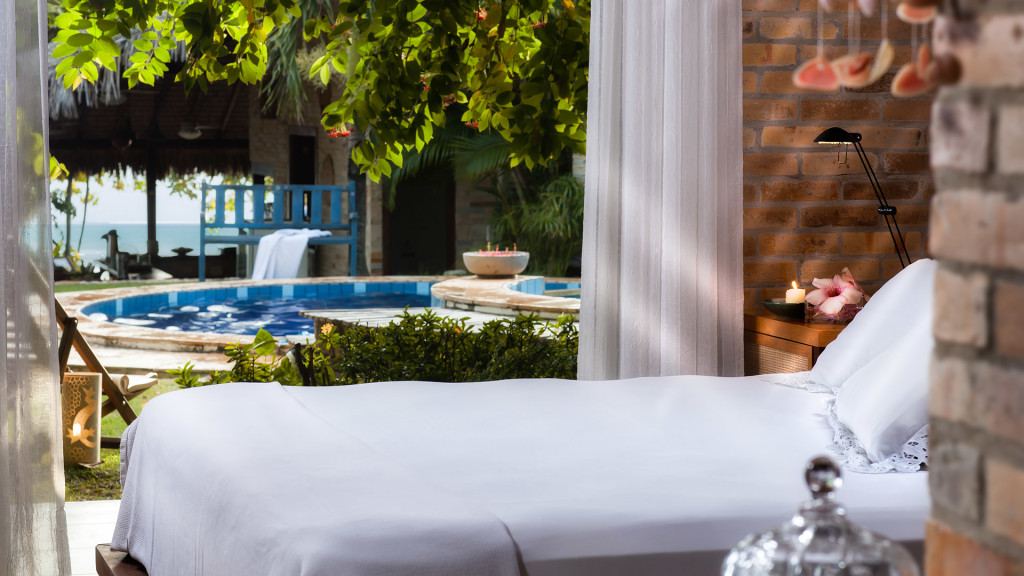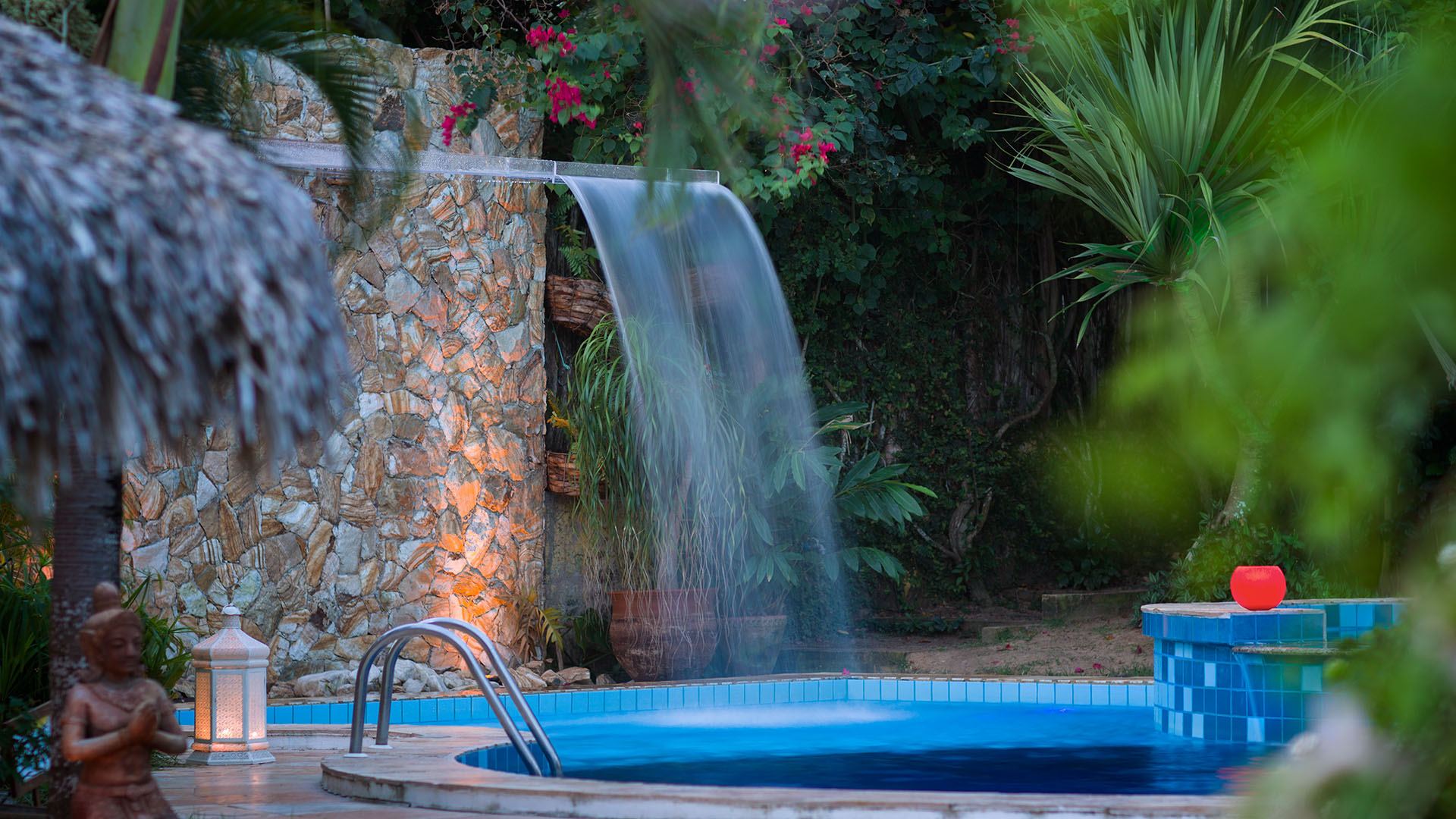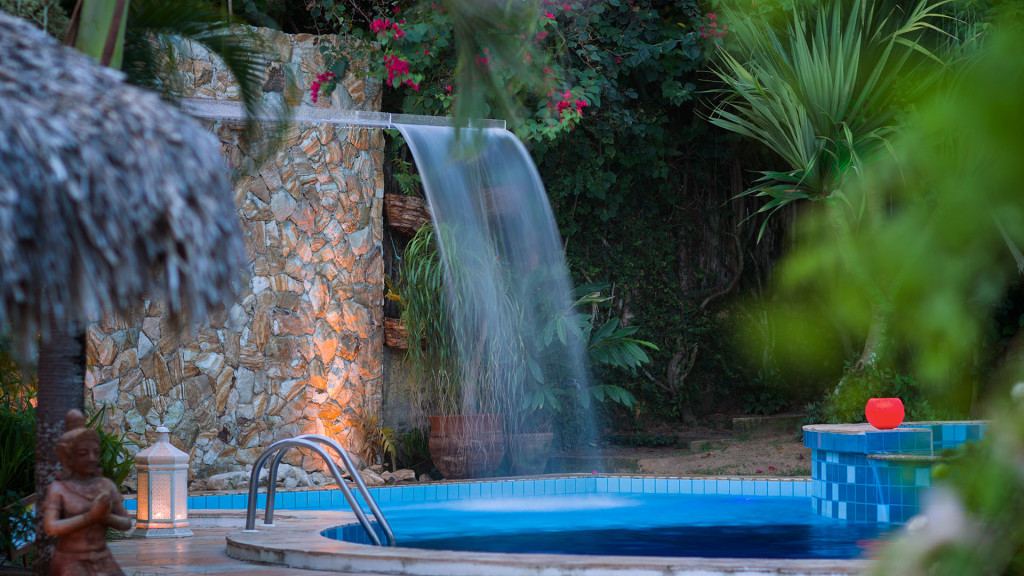 Pousada Jeribá – Rua do Ibama s/n
Hotel Hurricane Jeri
With a spectacular view of Praia da Malhada, in the Hotel Hurricane Jeri you will have the chance to luxuriate in the lagoon themed pool, relax in the luxury of the whirlpools or swing in the hammocks amidst a lush tropical garden. Mixing comfort and rusticity with the best and most modern in hotels, without losing the natural charm, typical of the region.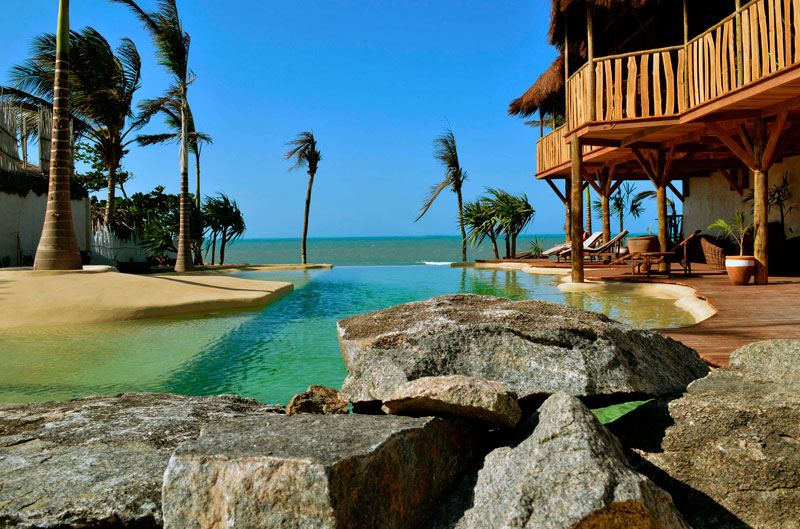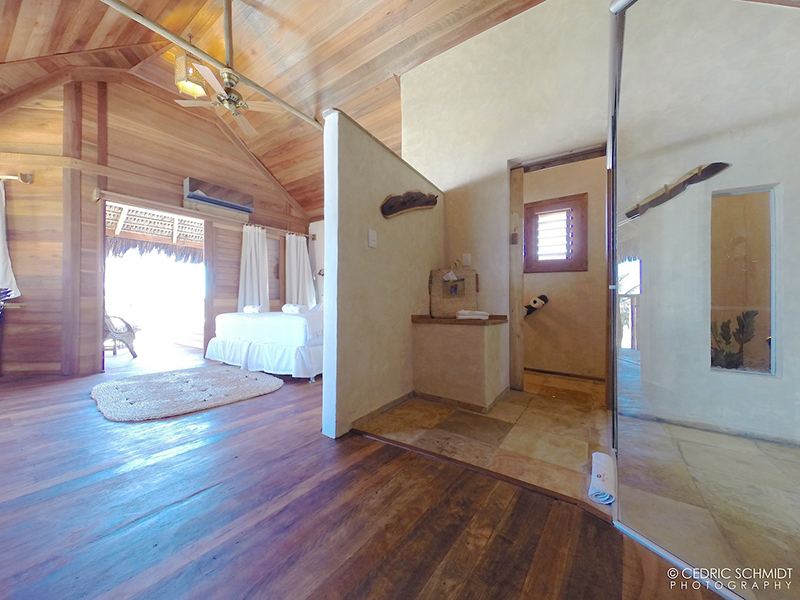 Hurricane Jeri. Rua da Matriz, sn. Zip code. 62598-973
Jericoacoara – Ceará – Brazil
Tel: (88) 97665968
Kalango Village
THE Kalango Village, more than a witness, became one of Jeri's most outstanding characters. Everything here is perfectly integrated with nature. From the swimming pool, designed and projected to accompany the design of the dunes, to the menu, where each aroma, each texture, is referenced in Northeastern cuisine. There are 5 thousand m² of coconut and cashew trees by the beach; the materials used are typical of the region and all our employees are local or with some connection to local roots.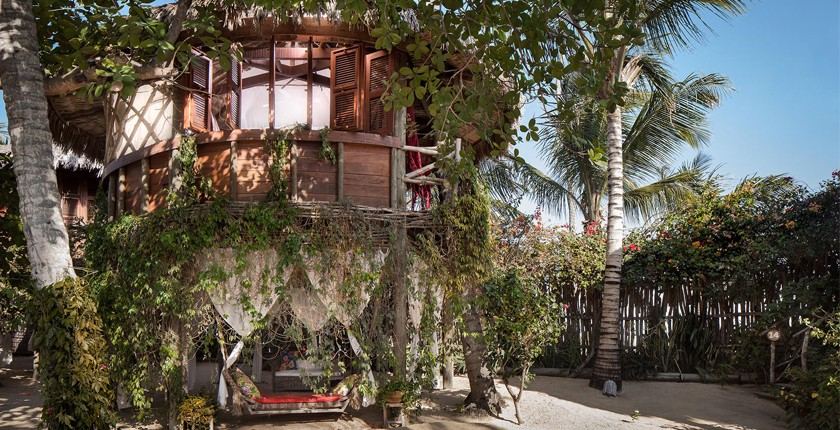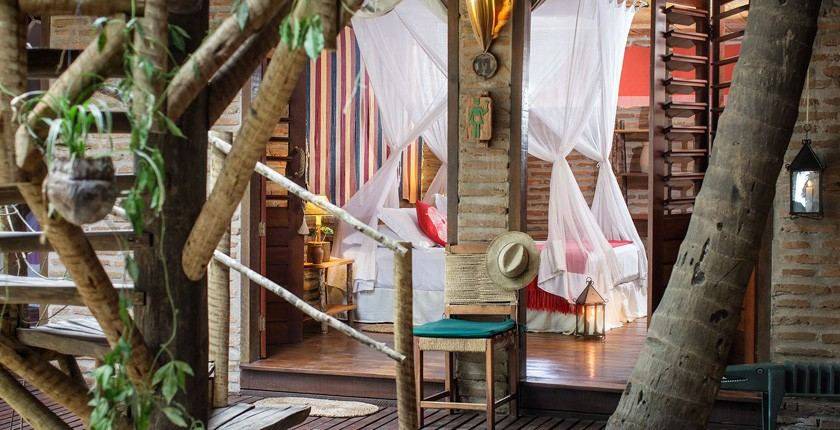 Rua das Dunas, 30
Jijoca from Jericoacoara
88 3669.2289
[email protected]
sand house 
THE sand house born from the concept of uniting the comfort of a hotel with the freedom to feel at home. With only six accommodations and located on the beach, in front of the most famous Brazilian sunset, Casa de Areia offers a personalized and made-to-measure service. for each guest. From the unlimited breakfast to the massage schedule and other options that the village and its surroundings offer, to the availability of renting the entire house for a group of friends or family. Added to these small pleasures, the comfort of the apartments decorated with rustic charm and the splendid and exclusive view of the sea.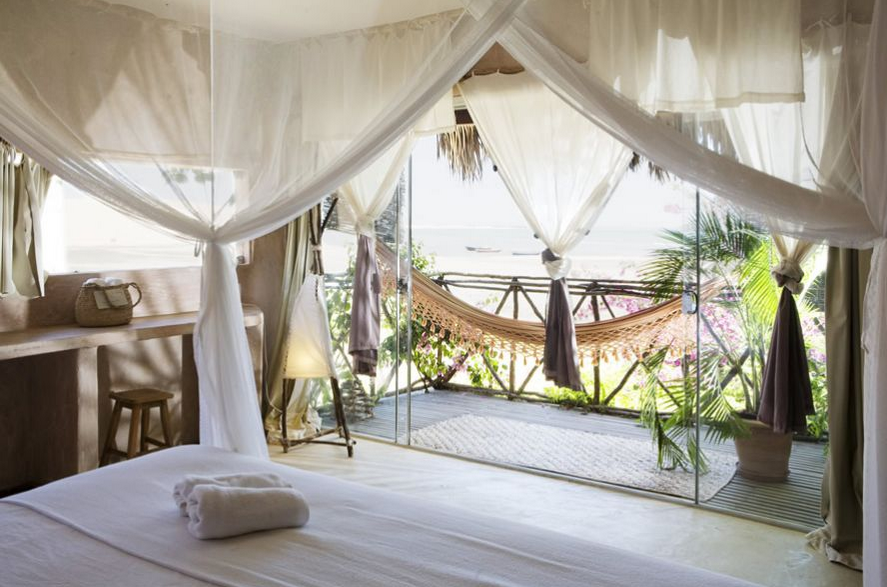 [email protected]
Tel: (88) 3669.2374
Maxitalia Inn
Pousada Maxitália has a privileged location, close to the center of Jeri and overlooking Serrote. A delicious breakfast served in your apartment (optional), maximum exclusivity.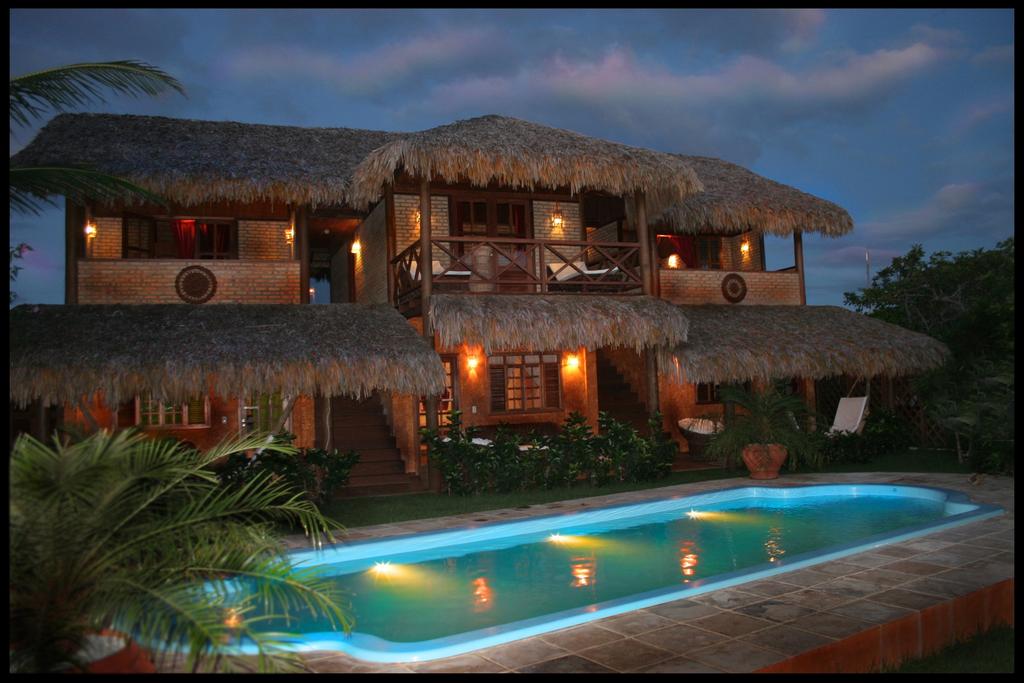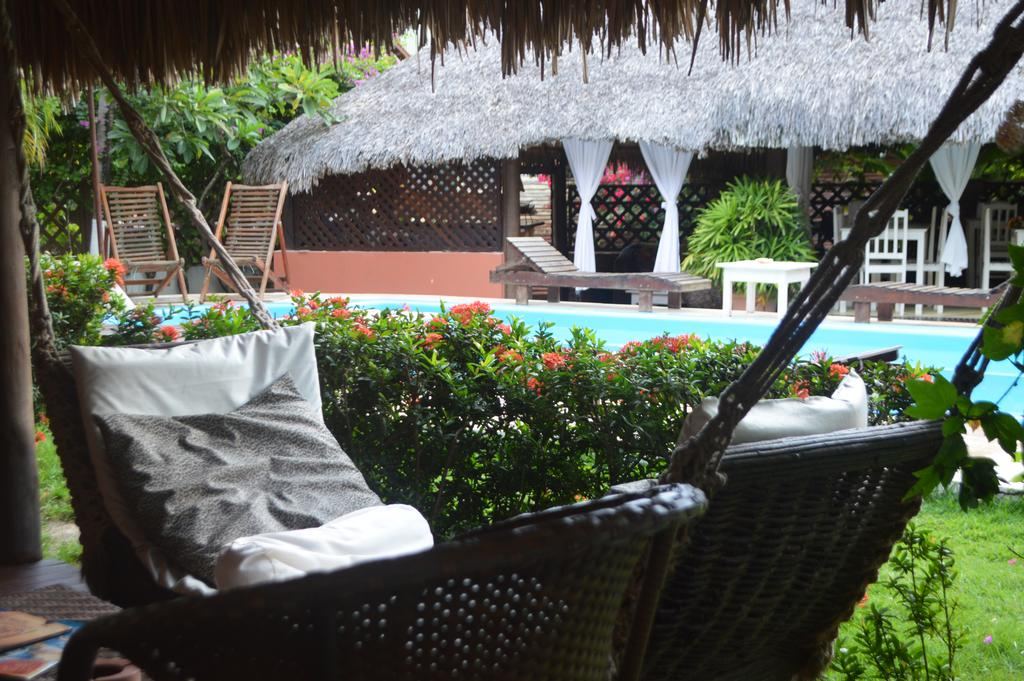 Phone: (88) 98144 5115
Agapanthus Inn
This boutique inn, created in an oriental setting, offers accommodation with modern amenities.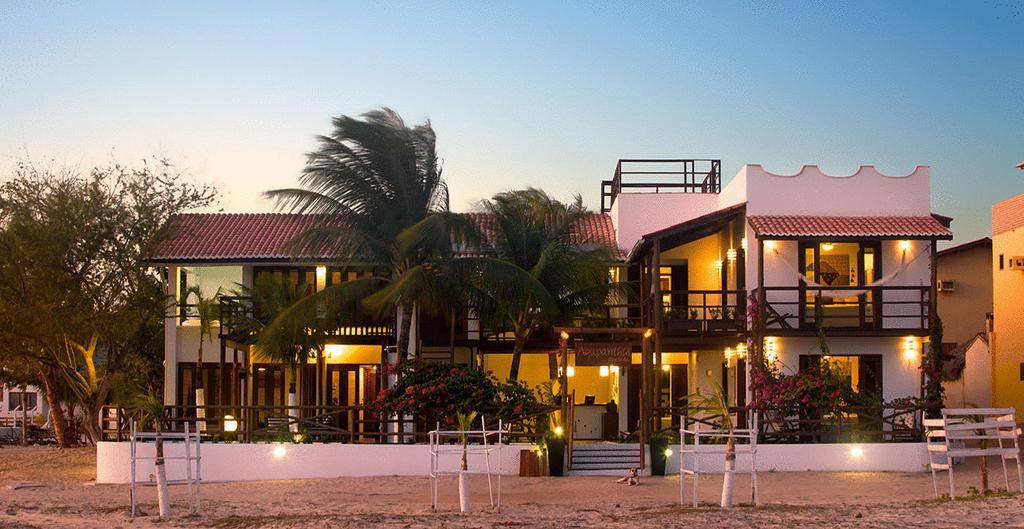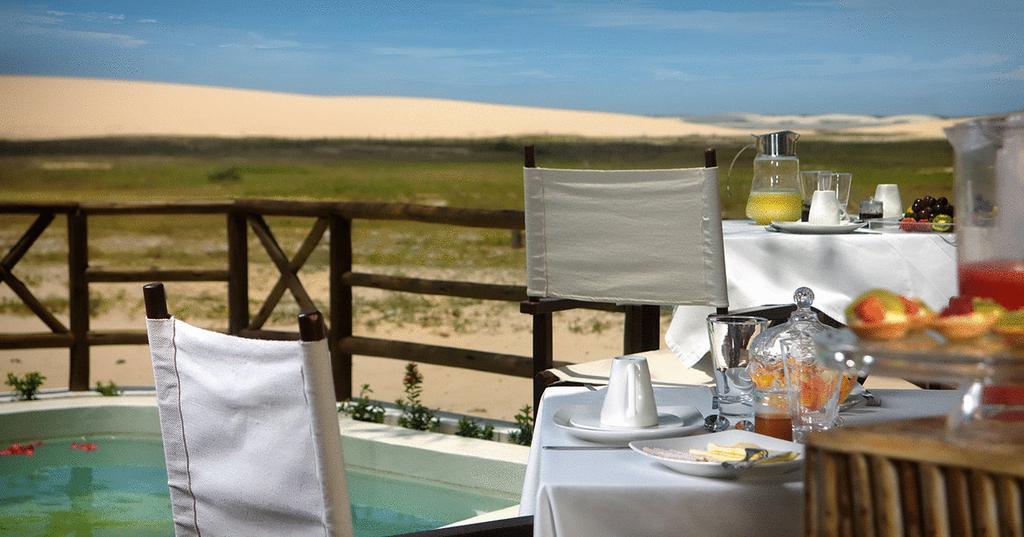 Tel.: (88) 999435450
[email protected]
Northern Inn
Just a 5-minute walk from the famous Jericoacoar beach, the rustic hotel has a swimming pool, rooms with a balcony and an area overlooking the dune at sunset.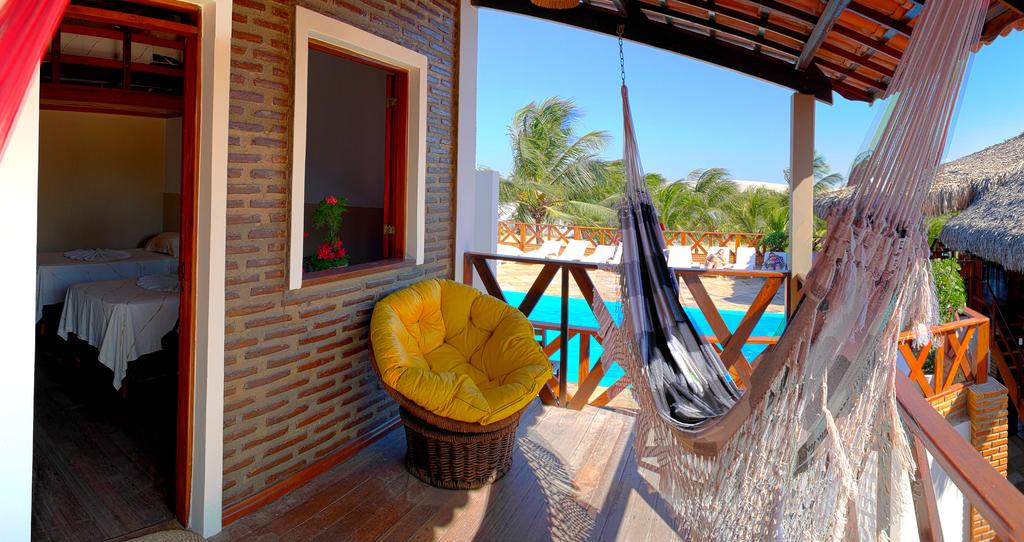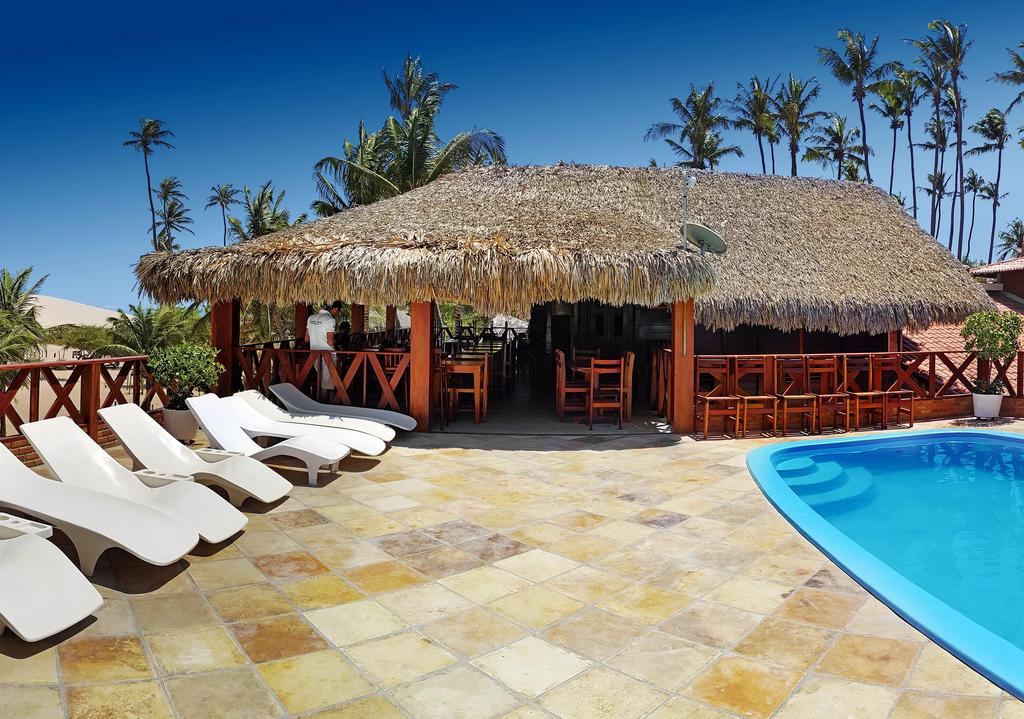 Rua das Dunas, 99
Phone: (85) 4042-1177
La Villa Jericoacoara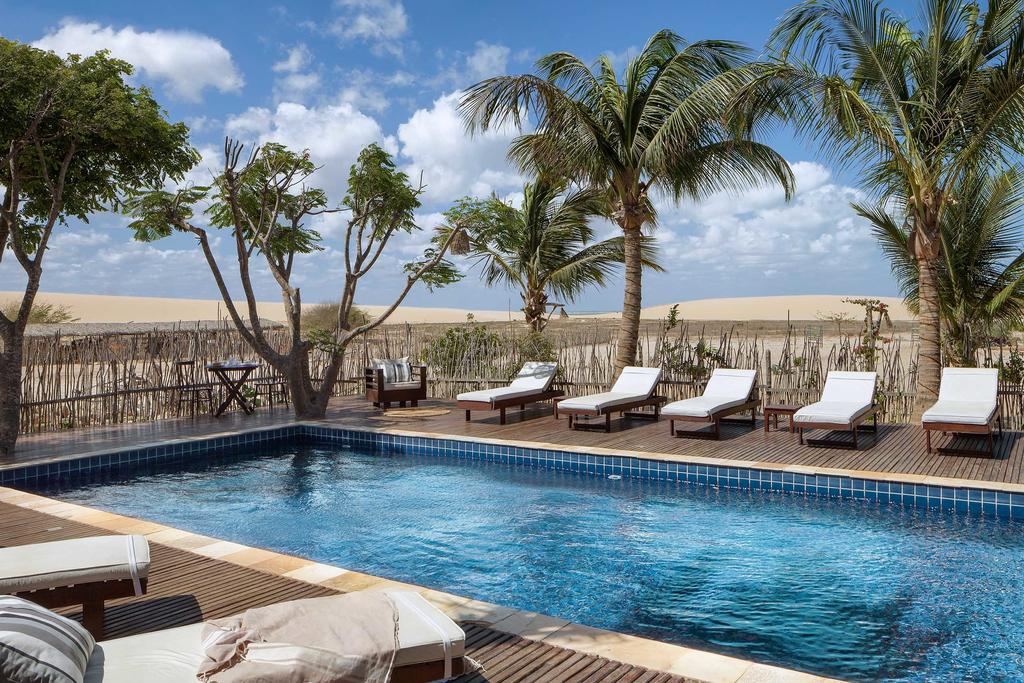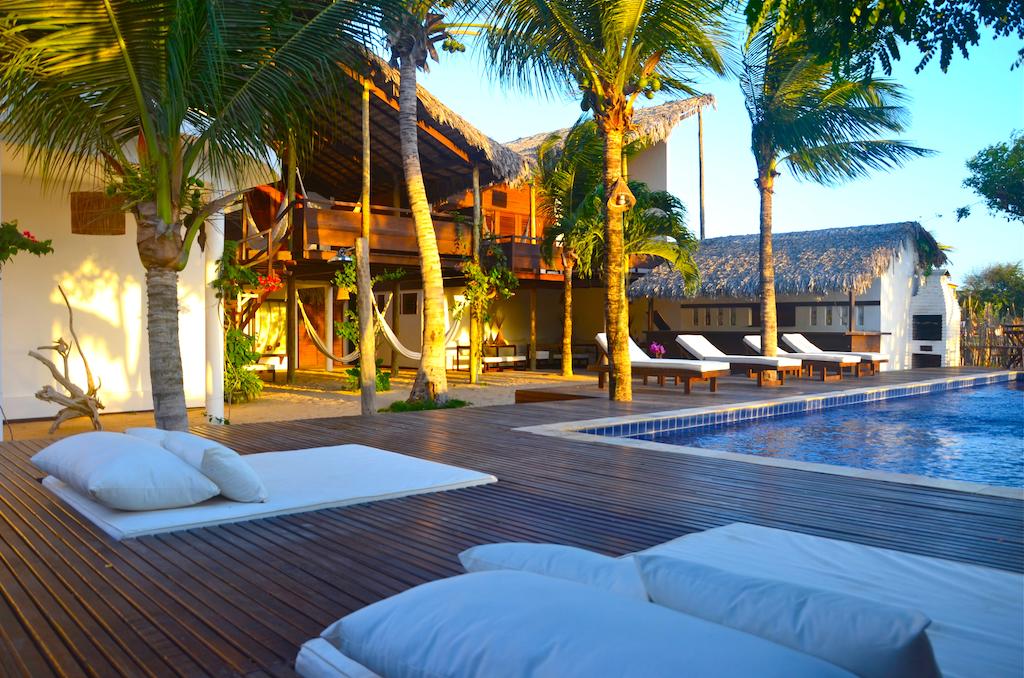 Rua Nova Jeri, 17
Phone: (88) 99971-4100
Cabana Inn
Pousada Cabana is located in Jericoacoara, just 200 meters from the beach and the Pôr do Sol Dune, and offers charming bungalows and suites surrounded by a beautiful garden.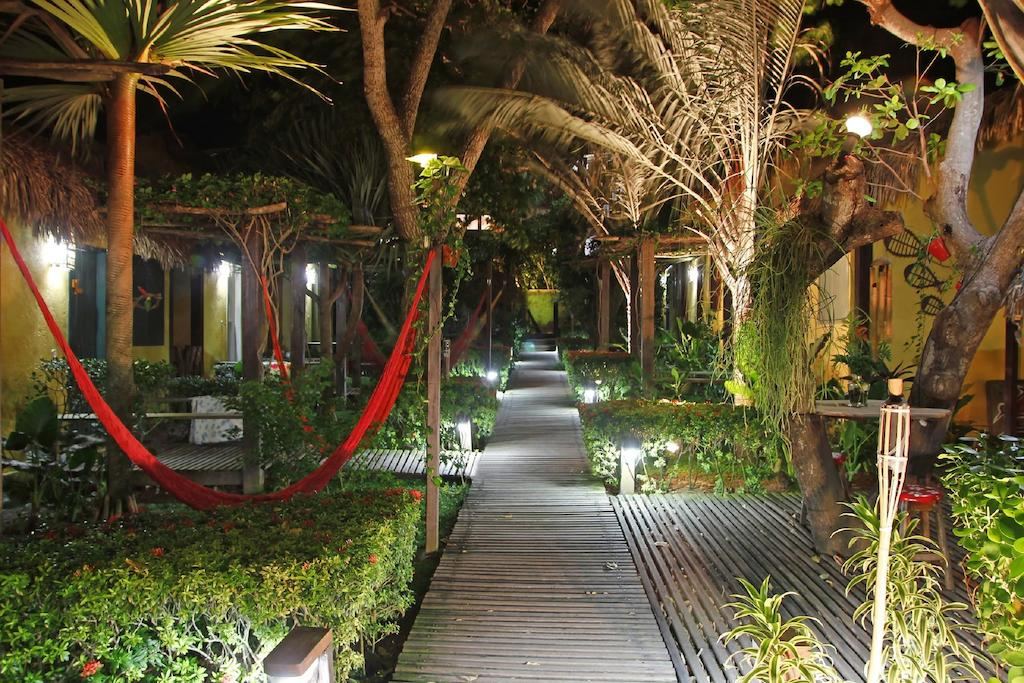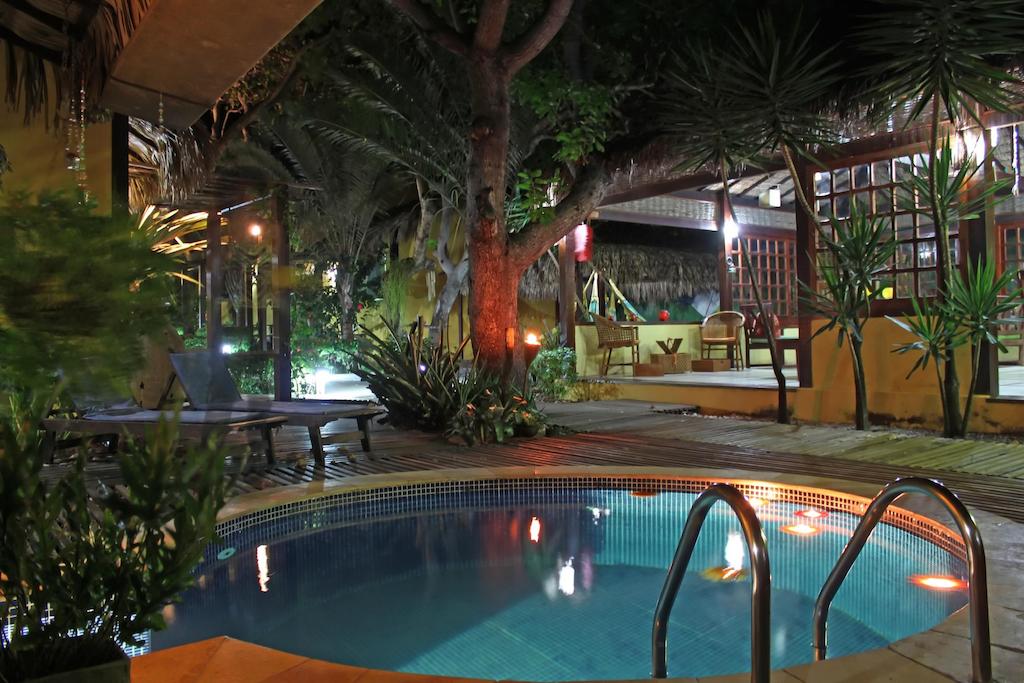 Rua das Dunas, 297
(88) 99920-6658
Creole Chalet
Pousada Chalé Creoulo is just 100 meters from the beautiful beach of Duna do Pôr-do-Sol and offers rustic-style chalets with a balcony and free Wi-Fi.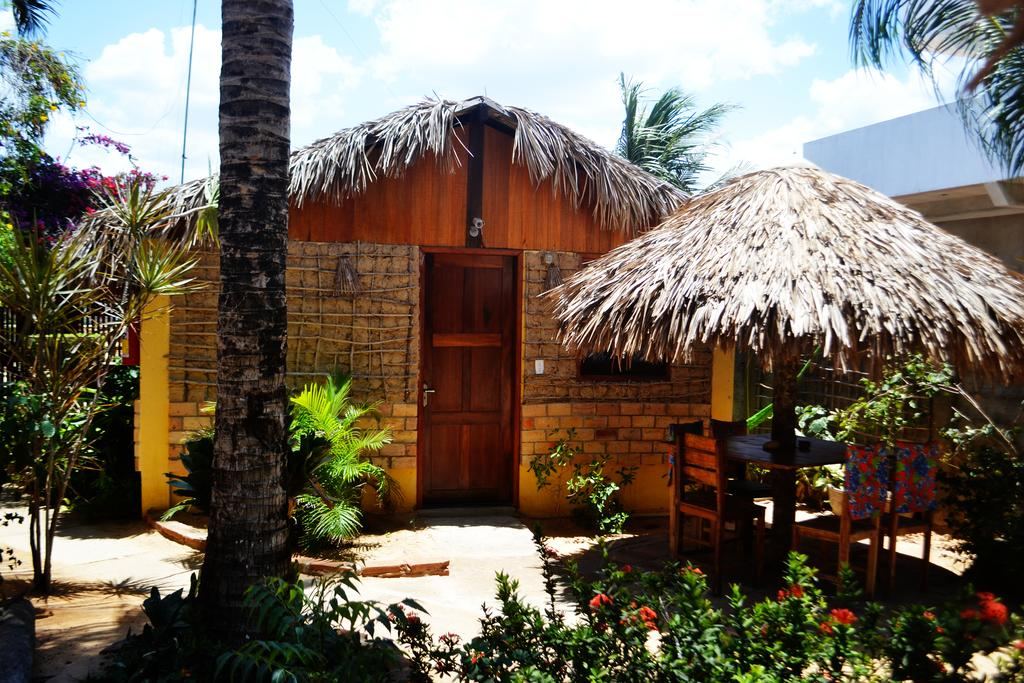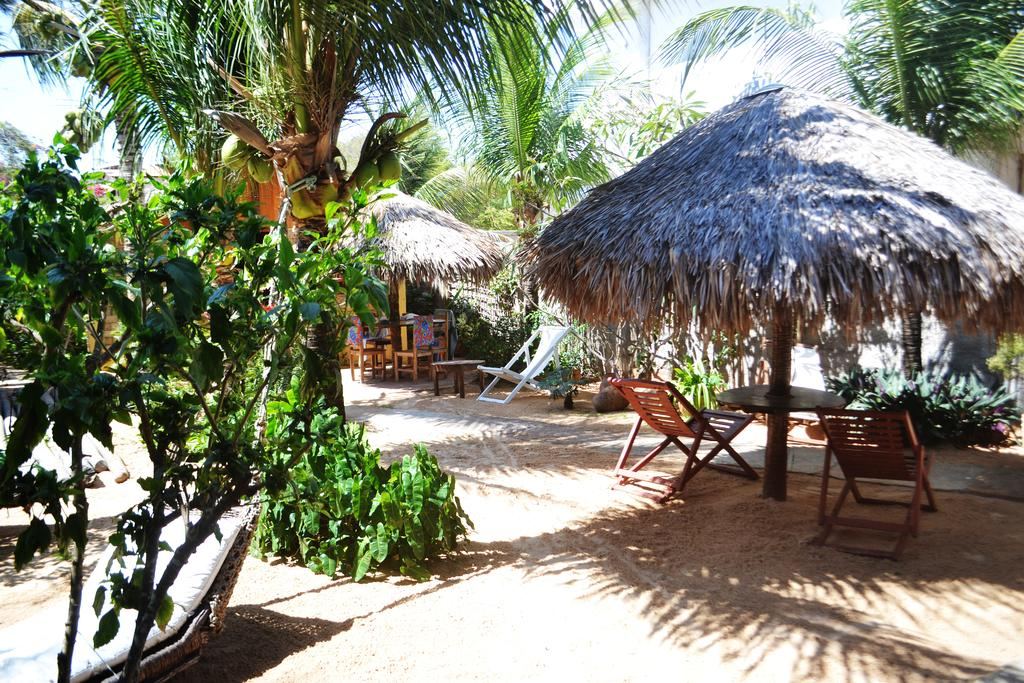 Read too:
Tourism in Jericoacoara: what to see and do
Drone reveals the beauties of the village of Jericoacoara, in Ceará
16 photos that will leave you dying to visit Jericoacoara
Accommodation options in Jericoacoara
Trekking in Lençóis Maranhenses, crossing in 4 or 5 days
Dica extra para reservar hotéis
Para encontrar inúmeras opções de acomodação e reservar hotéis e pousadas com os melhores preços, utilizamos o Booking.com - disponível em milhares de destinos.
Passagens aéreas mais baratas
Para economizar com voos, consultamos primeiro as passagens aéreas na MaxMilhas, - quase sempre encontramos os melhores preços tanto no Brasil quanto no exterior. As passagens podem ser emitidas mesmo para quem não tem milhas aéreas.
Outras dicas úteis
Encontre informações úteis sobre os best destinations do mundo, com guias de viagens especializados sobre diferentes places to visit in Brazil e no exterior. São milhares de travel tips com sugestões de onde ir na sua viagem, recomendação de hotels, notícias atualizadas e muito mais.
Precisa de um carro na sua viagem? Encontre
aluguel de carro na Rentcars
e cote modelos diferentes podendo ser parcelado em até 10x. Já para passeios e ingressos antecipados, fechamos tudo sempre pela
Get Your Guide
.
Deseja falar com a redação, promover a sua marca ou relatar algum erro encontrado nesta página? Envie uma mensagem para
[email protected]
Subscribe to our channel:
---
---