What to do in the Marvelous City? We separate some amazing places in Rio de Janeiro and some special corners for your next trip
The experience of visiting Rio de Janeiro Is unforgettable. In each place there is its share of beauty that together form the Marvelous City. Any time of year, whether it's a quick visit or for long stays, Rio will always impress.
Far beyond the already known tourist attractions, the city of Rio has its hiding places and less frequented places that only Cariocas know. Below we list 18 amazing (and unmissable) places you need to know in Rio de Janeiro:
Tax Island
Located in the center of Rio de Janeiro, Ilha Fiscal is known for having hosted "The Last Imperial Ball". A scenario from the past that started the Republican period in Brazil. There it is possible to follow, through guided tours, permanent exhibitions, the salons and, through reservation, to know the ship Bauru and the submarine Riachuelo.
Tickets are sold for R$ 36 for adults and half price for R$ 18.
Royal Portuguese Literature Office
A traditional library that has the largest collection of Portuguese literature outside Europe. It is still considered one of the most beautiful libraries in the world.
In addition to visiting the beautiful mansion that takes up classical architecture, you can also consult very rare books with the authorization of the library managers. Some of the works refer to copies donated by Portugal through the legal deposit.
Samba da Pedra do Sal
Pedra do Sal is a historic monument located in the Saúde district in the capital of Rio de Janeiro.
Every Monday, in order to preserve the memory of regional samba, there is a samba circle inaugurated by eight friends. As they themselves say, the samba circle is a way of keeping samba traditions in constant dialogue with the new generations.
Praça XV Cultural Market
Every weekend, several artists, artisans and members of native communities gather to hold this fair on Rua do Mercado. With a wide variety of culture, handicrafts and gastronomy, the fair offers the opportunity for you to know a little more about Brazilian culture, as well as other tourist spots in Rio de Janeiro that are not very frequented.
island of Paquetá
In the interior of Guanabara Bay, is the Island of Paquetá. The Island has several nicknames that refer directly to its peaceful and romantic atmosphere: Ilha dos Namorados, Pérola de Guanabara and Ilha dos Amores, are just some of the examples.
The island follows strict conservation recommendations. There are no buildings, the few cars are electric and, even so, the main means of transport are bicycles.
Saint Christopher's Fair
A typical northeastern fair located in the heart of Rio de Janeiro. The São Cristóvão neighborhood, because of the fair, receives around 300 thousand people a month in high season. The gastronomic variety is the main attraction of the event, but you will certainly enjoy forró, xaxado, repente, among other Northeastern and extremely Brazilian musical styles.
Museum of Contemporary Art of Niterói
A visit to the Museum of Contemporary Art in Niterói is essential because, in addition to gathering a permanent collection, new works are exhibited throughout the year, always valuing Brazilian artists in their curatorship. The building itself is a work of art signed by the architect Oscar Niemeyer. Opened in September 1996, it has been part of Niterói's plans since 1991, when at the same time the celebrated architect received an invitation to create one of his most recognized works.
cedar of lebanon
The oldest restaurant of Arab cuisine and culture still in operation in the city of Rio de Janeiro. Classic cuisine carries with it typical dishes from the Lebanon region. At the start of operation of the restaurant the most frequent customers were Arab and Jewish immigrants. But later, due to the accessibility of prices, the cuisine started to receive an increasing variety of public, becoming today an unusual tourist spot, but incredible to know in Rio de Janeiro.
Rio Scenarium
A cultural pavilion in a typically colonial townhouse – but from the 19th century – that brings together bars, gastronomy, music and visits to a collection of historical pieces. In operation for about 19 years, Rio Scenarium has a wide range of accolades, including being elected by The Guardian as one of the ten best bars in the world.
Municipal Theater of Rio de Janeiro
Opened in July 1909, with an architecture that takes up European Renaissance traditions, the Municipal Theater of Rio de Janeiro has already held historic theater, opera and music performances. Considered one of the most important venues in Latin America. Its historical construction is intertwined with the country's cultural trajectory.
Two Brothers Hill
One of the most comprehensive views of the beauty of Rio. Morro Dois Irmãos has a privileged view of the beaches of the South Zone of Rio. With a relatively easy trail, the way to the top of the hill is already an adventure in itself. In all, the trail lasts about 35 minutes, and despite having some steeper sections, it is still a quiet trail to do. We recommend doing it with a local guide to make the experience even more authentic.
Mural of Ethnicities
This mural is a celebration of hip-hop culture through graffiti and at the same time a tribute to Brazilian and international native communities. Conceived by the artist from São Paulo, Eduardo Kobra, the project was inaugurated for the Rio 2016 Olympics. In all, there were 12 hours of work a day over two months.
Viewpoint Dona Marta
Is the Mirante Dona Marta the most beautiful view of Rio de Janeiro? Probably! From the top you can see the Sugar Loaf, Christ the Redeemer, Maracanã, Guanabara Bay and Rodrigo de Freitas Lagoon. It is possible to arrive by car through Cosme Velho, near the entrance towards Corcovado. Among this list, this is certainly the most visited, after all, access is very simple and well-known.
Columbus Confectionery
One of the oldest commercial houses in downtown Rio de Janeiro. The urban history of Rio is directly associated with this confectionery opened in mid-1894. It not only followed the growth processes of large urban centers, but also hosted important political events, given its historical validity. Its classic architecture and decoration show why this is one of the coolest places to enjoy a variety of sweets flavored with a lot of history.
Praça XV Antiques Fair
A great place to pan and haggle for unique items. Since 1970 the fair occupies a busy space in Praça XV. Old photographs, a specific vinyl with sentimental value, a special edition of a comic book, among others, can all be found at this fair. Worth checking out!
Quinta do Bacalhau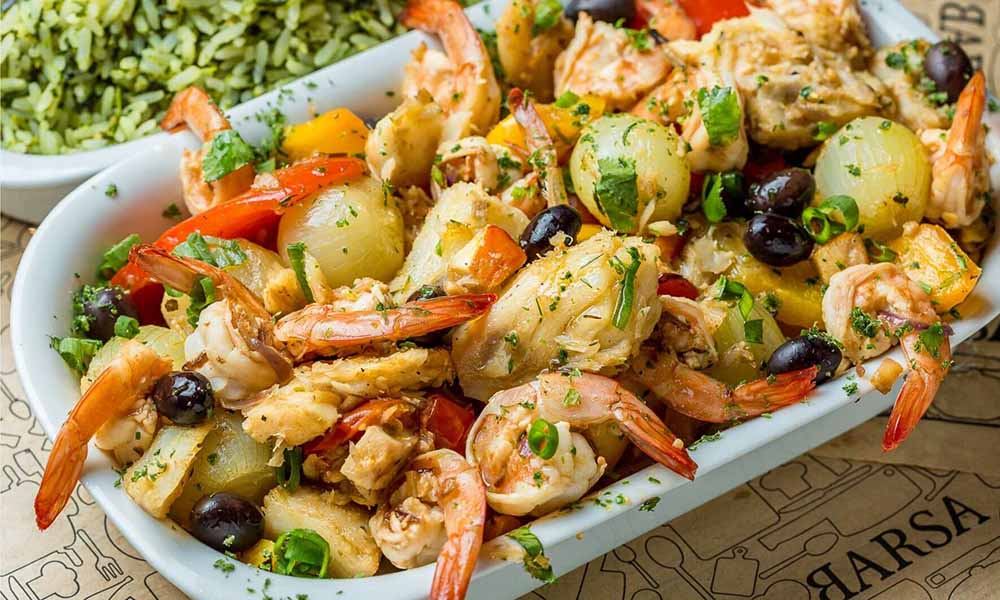 The best of Portuguese culinary tradition. Quinta do Bacalhau is another traditional carioca restaurant. With a unique beauty decoration in a listed building, combined with a traditional and delicious cuisine, a visit to this restaurant is essential for anyone looking for an alternative restaurant in Rio. Your trip will be much tastier!
Atelier Marçal Athayde
After winning the Petrobras Young Painting Prize in 1983, Maranhense artist Marçal Athayde settled in Rio de Janeiro the following year, where he opened an artistic studio open to visitors upon reservation or contact. His works explore the traditional and urban relationships evident in the Carioca context. In the studio it is possible to see some prototypes of works that vary between sculptures, oil paint on large canvases, among other beautiful creations by the artist.
Bar Beep Beep
The Bip Bip bar attracts a very specific audience, but it is always worth a visit to discover the stories that are told there. The small entrance, the chairs on the sidewalk not to give away the magnitude of the place. With traditional music from the 60s, which explores samba, bossa-nova and choro, beer and lots of rice and cod balls are consumed there. Do you like or want to know more about Brazilian popular music? This is your place!
Read too:
» 60 free tours to do in Rio de Janeiro and enjoy the city
» See the 10 most beautiful cities to visit in Rio de Janeiro
» Viewpoints to discover in the city of Rio de Janeiro
» Best beaches to enjoy in the state of Rio de Janeiro
Dica extra para reservar hotéis
Para encontrar inúmeras opções de acomodação e reservar hotéis e pousadas com os melhores preços, utilizamos o Booking.com - disponível em milhares de destinos.
Passagens aéreas mais baratas
Para economizar com voos, consultamos primeiro as passagens aéreas na MaxMilhas, - quase sempre encontramos os melhores preços tanto no Brasil quanto no exterior. As passagens podem ser emitidas mesmo para quem não tem milhas aéreas.
Outras dicas úteis
Encontre informações úteis sobre os best destinations do mundo, com guias de viagens especializados sobre diferentes places to visit in Brazil e no exterior. São milhares de travel tips com sugestões de onde ir na sua viagem, recomendação de hotels, notícias atualizadas e muito mais.
Precisa de um carro na sua viagem? Encontre
aluguel de carro na Rentcars
e cote modelos diferentes podendo ser parcelado em até 10x. Já para passeios e ingressos antecipados, fechamos tudo sempre pela
Get Your Guide
.
Deseja falar com a redação, promover a sua marca ou relatar algum erro encontrado nesta página? Envie uma mensagem para
[email protected]
Subscribe to our channel:
---
---