Known worldwide as the entertainment capital, the city of Orlando is home to some of the best amusement parks in the world. There are more than 30 options for theme parks and other attractions, including nightclubs, restaurants and shops. There are so many options to discover that can leave the traveler a little confused when deciding what to enjoy.
For your trip to be a success, it is necessary to do a little planning, ranging from basic choices, such as choosing the attractions you want to know, the basic questions about ticket purchases and even small details that can go unnoticed in the midst of so much information, such as park opening hours.
A tip to get to know more rides, shows and shows is to arrive as early as possible – since some of the parks that offer accommodation within the complex open their doors to those who are staying an hour earlier. In addition to already having a list of the most interesting attractions according to your profile.
If you are planning to visit this region that has become increasingly popular among Brazilians, check out this list of the best parks to visit in Orlando.
Magic Kingdom
The first and best known of all Orlando parks, Walt Disney World is the great attraction of the destination and the symbol of Disney. In addition to the toys scattered around the park area, the Magic Kingdom is very famous for the shows and parades that take place several times during the day in front of Cinderella's castle, the march has the participation of all the main characters for the joy of the children .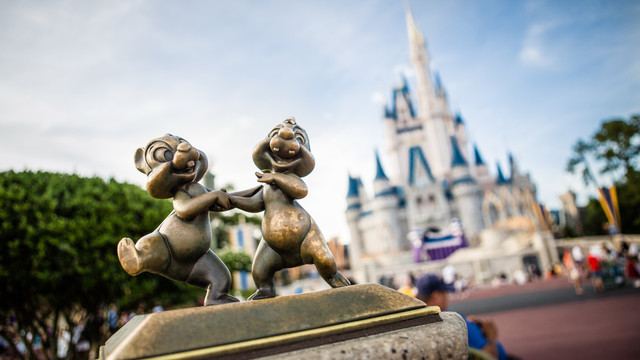 Main attractions:
Seven Dwarfs Mine Train
Space Mountain
splash mountain
Big Thunder Mountain Railroad
Haunted Mansion
Haunted Mansion
Wishes Nighttime Spectacular
It's a small world
Address: 1180 Seven Seas Dr, Lake Buena Vista, FL 32830, United States.
Telephone: +1 407-939-5277
Site:
Buy your ticket here.
Magic Kingdom Calendar.

Hollywood Studios
Disney Hollywood Studios theme park provides a behind-the-scenes tour of great Hollywood movies. The main attractions of this park are the live shows, with attractions dedicated to cinema and great television classics.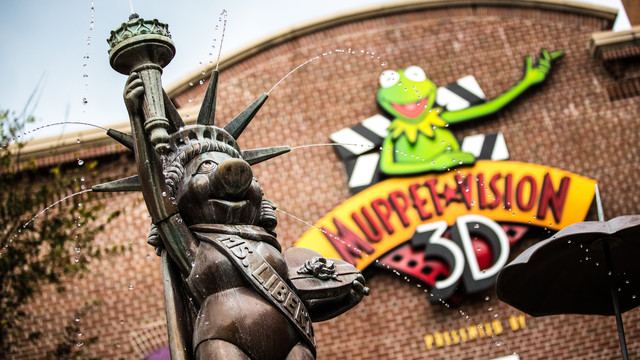 Main attractions:
Musical "Beauty and the Beast"
Rock 'n' Roller Coaster Starring Aerosmith
Frozen musical
Toy Story Mania
The Twilight Zone Tower of Terror
Hollywood Studios Fantasmic Show
Address: 351 S Studio Dr, Lake Buena Vista, FL 32830, United States
Telephone: +1 407-939-5277
Buy your ticket here
Hollywood Studios Calendar
animal kingdom
Inaugurated only in 1998, Animal Kingdom, as its name implies, is the kingdom of animals, in this park the traveler has the opportunity to have experiences such as a safari through Africa, a rafting trip on the Amazon River and a visit to the top of Mount Everest.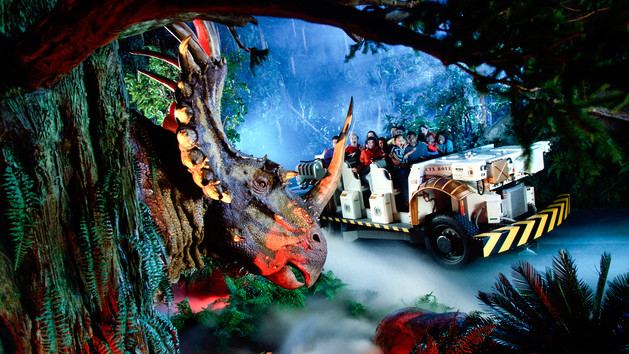 Main attractions:
Expedition Everest
Kilimanjaro Safaris® Expedition
Musical Finding Nemo
Maharajah Jungle Trek
dinosaur
Kali River Rapids
The Tree of Life
Wildlife Express Train
Address: 2901 Osceola Pkwy, Orlando, FL 32830
Telephone: +1 407-939-5277
Buy your ticket here.
Animal Kingdom Calendar.
Epcot
Disney's second oldest park is considered the most adult park in the group. With more radical and different attractions, all are dedicated to technological innovation and the culture and cuisine of 11 countries.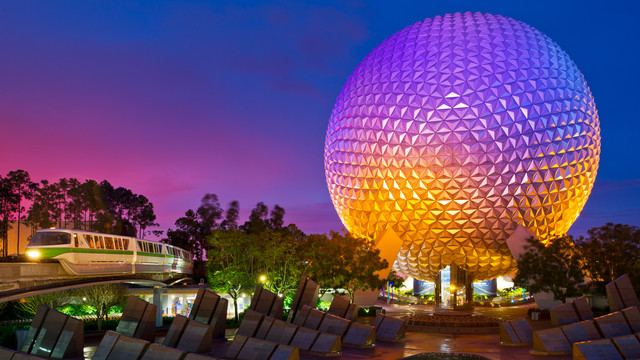 Main attractions:
American Adventure Pavilion
Canada Pavilion
China Pavilion
Japan Pavilion
Germany Pavilion
innovations
Mission: SPACE
Spaceship Earth
Address: 200 Epcot Center Dr, Orlando, FL 32821, United States
Telephone: +1 407-824-4321
Buy your ticket here.
Epcot Calendar.
Universal Studios
The park is dedicated to major film productions and was built with the aim of bringing together a movie studio and a theme park. During a tour of the park, the visitor has the feeling of being starring in some of the greatest films and TV series ever produced.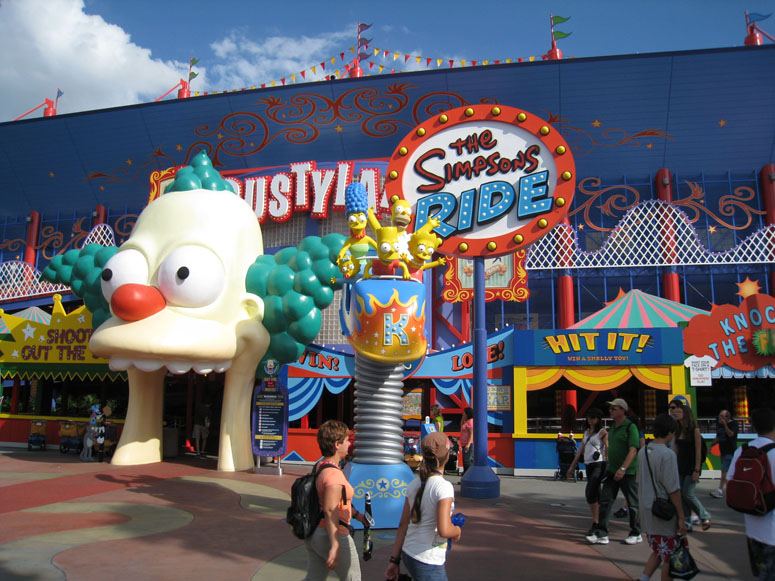 Main attractions:
The Simpsons Ride
Revenge of the Mummy
Hollywood Rip Ride Rockit
Despicable Me Minion Mayhem
Transformers The Ride-3D
Address: 6000 Universal Blvd, Orlando, FL 32819, United States
Telephone: +1 407-363-8000
Buy your ticket here.
Universal Studio Calendar.
Islands of Adventure
Simply the most extreme park at Universal Orlando, with several roller coasters.
The park is divided into 6 islands: the Marvel Super Hero Island (Marvel Super Hero Island), Toon Lagoon (Toon Lagoon), Jurassic Park, the wizarding world of Harry Potter (The wizarding worldwide of Harry Potter), the lost continent (The Lost Continent) and Seuss Landing.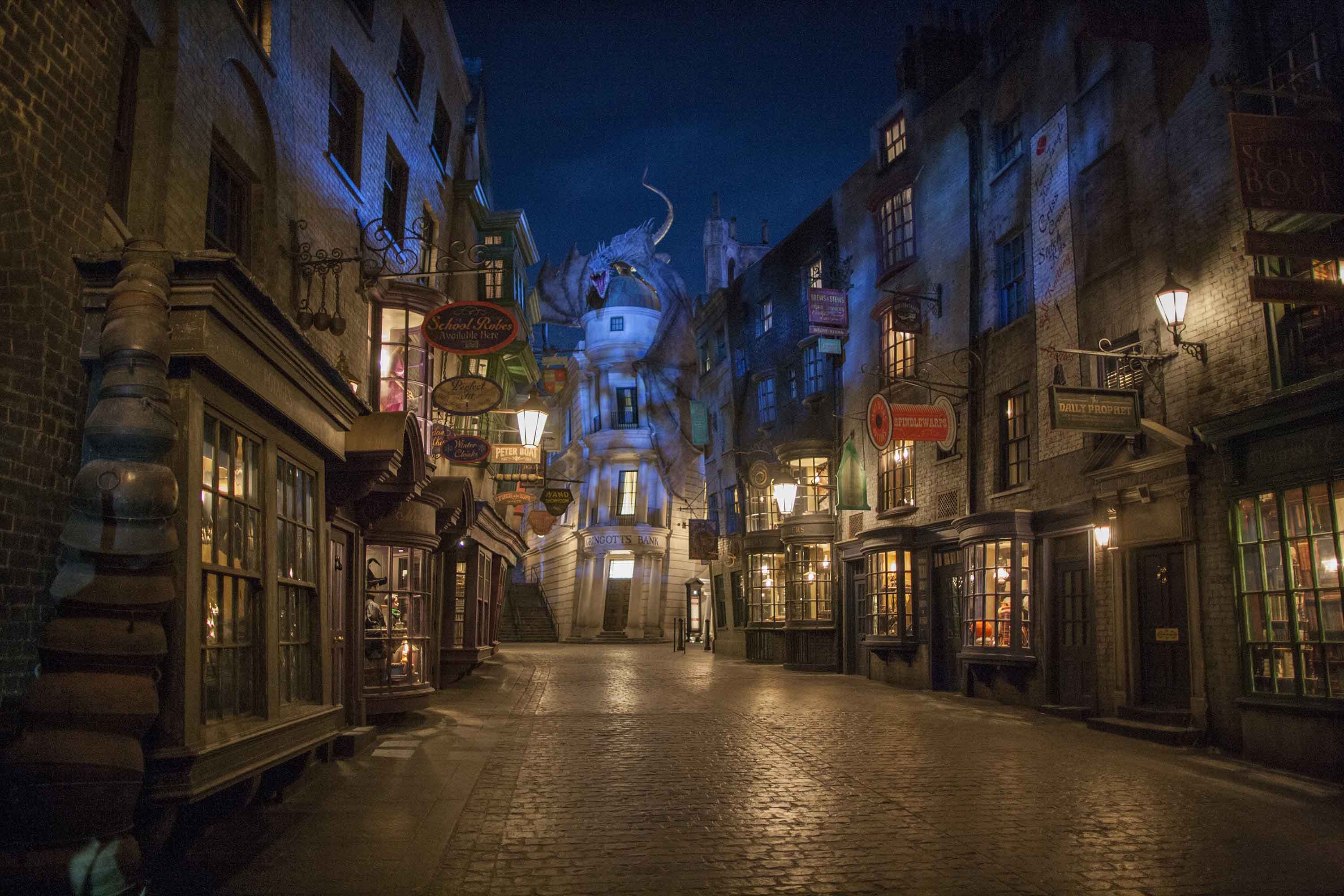 Main attractions:
Camp Jurassic
Poseidon's Fury! Escape from the Lost City
The Incredible Hulk Coaster
The Amazing Adventures of Spider-Man
Caro-Seuss-El
Storm Force Accelatron
The Eighth Voyage of Sindbad
Address: 6000 Universal Blvd, Orlando, FL 32819, United States
Telephone: +1 407-224-4233
Buy your ticket here.
Island of Adventure Calendar.
SeaWorld
Famous for shows with marine animals such as orcas, sea lions and dolphins, the park offers visitors contact with marine life through its various attractions. SeaWorld also offers a dedicated space for animal interactions, thrilling rides with roller coasters and an activity area for children.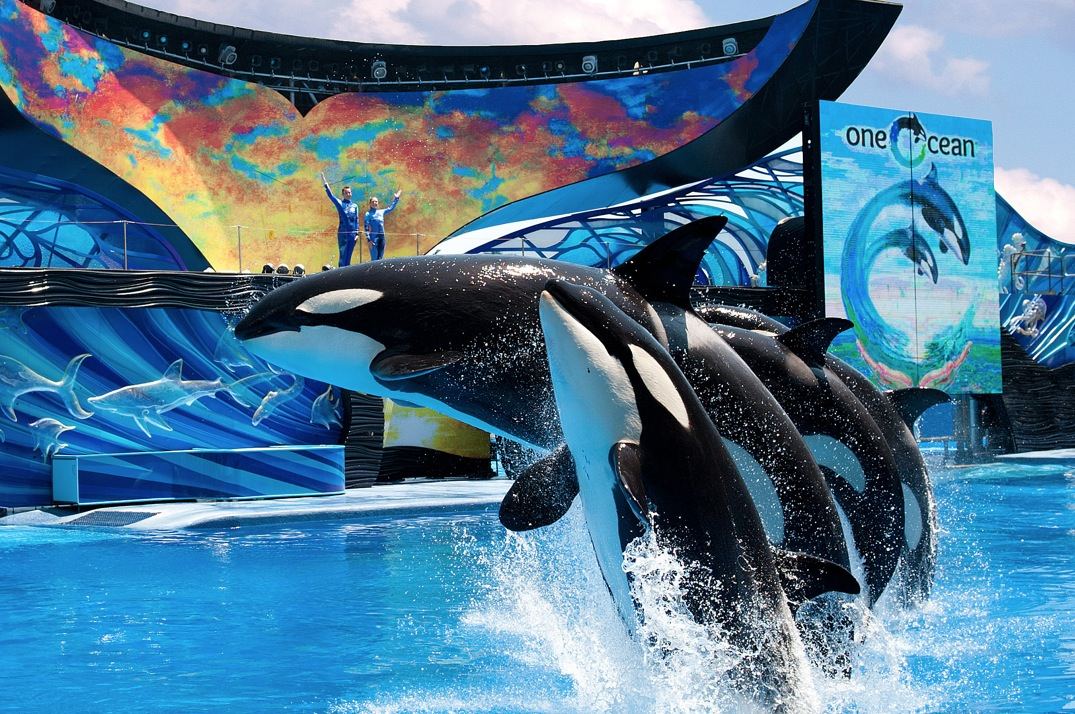 Main attractions:
One Ocean
blue horizons
Antarctica: Empire of the Penguin
Shark Encounter
Wild Arctic
Kraken
Blanket
Address: 7007 Sea World Dr, Orlando, FL 32821, United States
Telephone: +1 888-800-5447
Buy your ticket here.
SeaWorld Calendar.
Busch Gardens
Located in Tampa, 90km from Orlando, Busch Gardens was just a zoo when it opened. Over time, the park added other attractions such as roller coasters, shows and restaurants.
Today the park is one of the best zoos in the USA with over 12,000 animals in addition to a combination of extreme attractions that are highly sought after by those who visit the region. The park is divided into 9 themed areas, they are: Bird Gardens, Congo, Egypt, Jungala, Morocco, Nairobi, Pantopia, Sesame Street Safari of Fun and Stanleyville.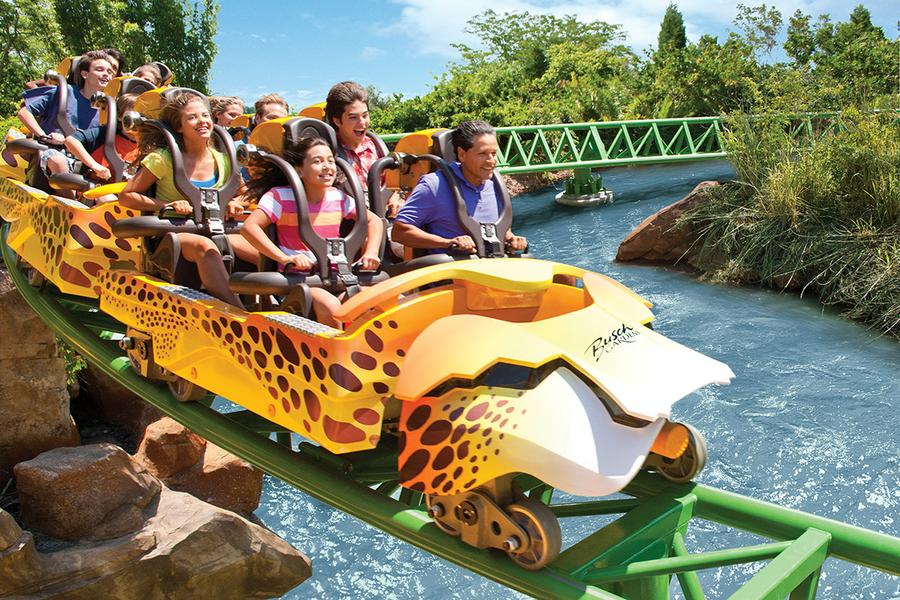 Main attractions:
Aviary Walk-Thru
Congo River Rapids
kumba
Edge of Africa
mount
Jungal Flyers
Tiger Trail
Cheetah Hunt
Address: 10165 N McKinley Dr, Tampa, FL 33612, United States
Telephone: +1 888-800-5447
Buy your ticket here.
Busch Gardens Calendar.
Discovery Cove
Considered by many the best water park in Orlando, Discovery Cove allows full interaction with marine animals. Among the park's animals are playful Atlantic bottlenose dolphins, stingrays, thousands of tropical fish, fearsome barracudas and sharks, and more than 250 exotic birds in a free-flying aviary.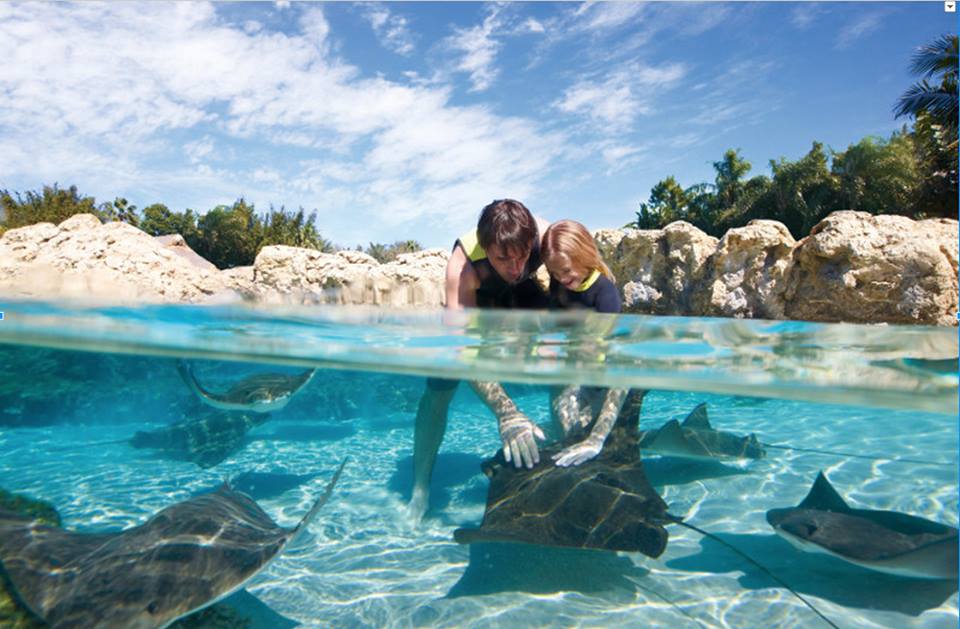 Main attractions:
dolphin lagoon
Explorer's Aviary
fantastic fare
freshwater oasis
SeaVenture
The Grand Reef
Tropical River
Address: 6000 Discovery Cove Way, Orlando, FL 32821, United States
Telephone: +1 877-557-7404
Buy your ticket here.
Discovery Cove Calendar.
Legoland Florida
As the name implies, Legoland is a theme park totally inspired by the world of Lego, the park is the newest in Florida and opened in 2011. Unlike other complexes, Legoland is mainly focused on children aged 2 to 12 years, so the toys are all dedicated to this age group.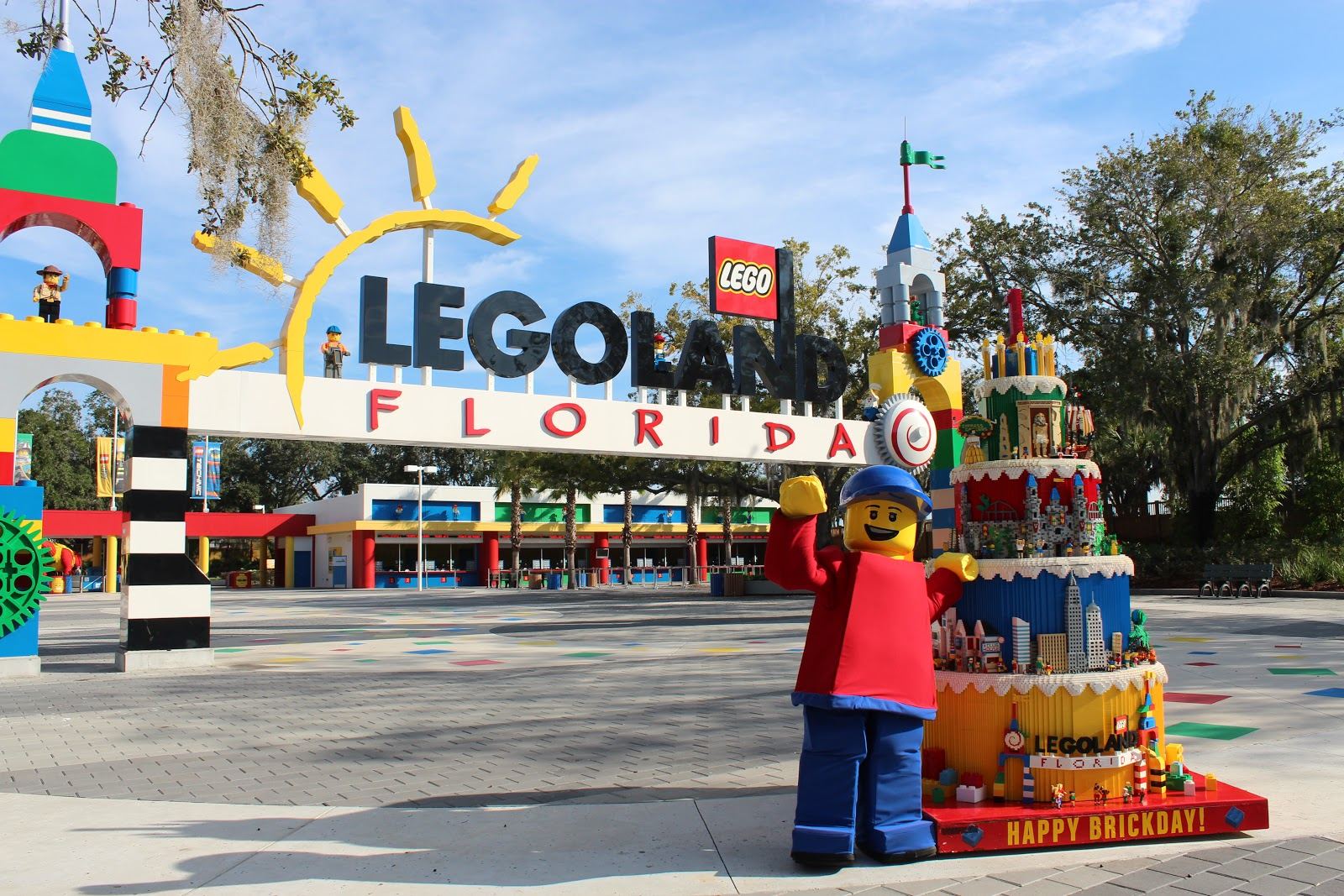 Main attractions:
Botanical Gardens
Big Rig Rally
Double Farm
Factory Fun
Heartlake Stepping Tones Fountain
Kid Power Towers
coastersaurus
Flying School
Aquazone Wave Racers
Address: 1 Legoland Way, Winter Haven, FL 33884, United States
Telephone: +1 877-350-5346
Buy your ticket here.
Aquatica
Aquatica is the ideal place to cool off when in Orlando, the complex features 36 water slides, six rivers, 5 swimming pools and 7,435 square meters of beach. There are several attractions for all ages, be sure to check out the Dolphin Plunge, a waterslide with 91 meters of transparent tubes through a crystal blue lagoon with black and white Commerson's dolphins.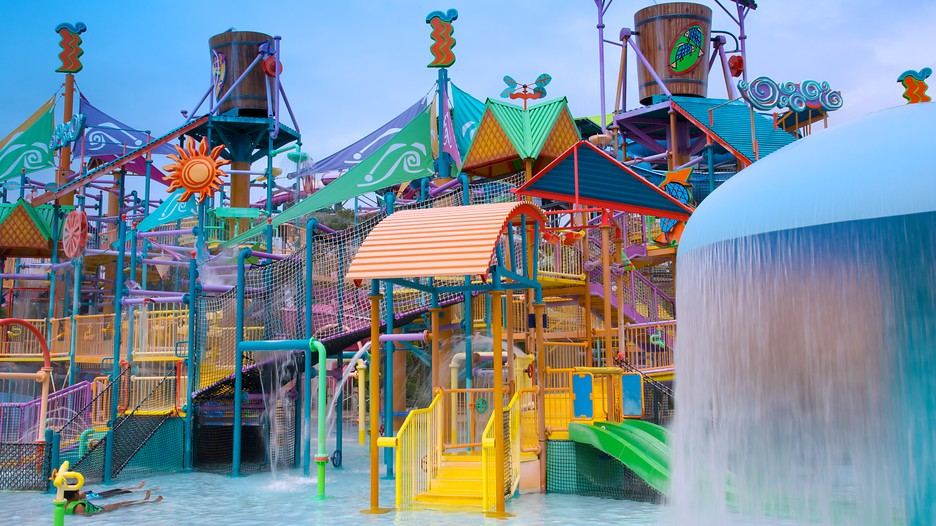 Dolphin Plunge
Taumata Racer
Big Surf Shores & Cutback Cove
Hooroo Run
Ihu's Breakaway Falls
Kata's Kookaburra Cove
Omaka Rocka
Address: 5800 Water Play Way, Orlando, FL 32821, United States
Telephone: +1 407-351-3600
Buy your ticket here.
Aquatica calendar.
Wet 'n Wild
Wet'n Wild is Orlando's most extreme water park. Managed by Universal, the park has several huge slides and pools with artificial waves.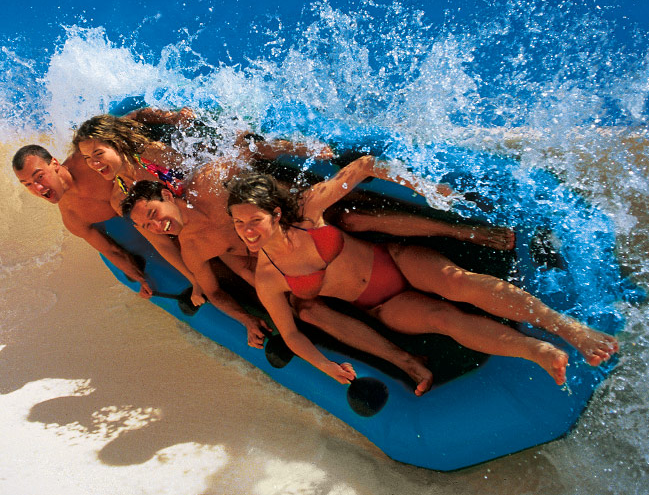 Main attractions:
black hole
Blue Niagara
Bomb Bay
Der Stuka
H2O disk
Hydra Fighter
kids park
Address: 6200 International Dr, Orlando, FL 32819, United States
Telephone: +1 407-351-1800
Buy your ticket here.
Wet'n Wild Calendar.
Typhoon Lagoon
Disney Complex water park, has several radical rides for the bravest and quieter attractions for children. Typhoon Lagoon is on the list of the best water parks in Orlando.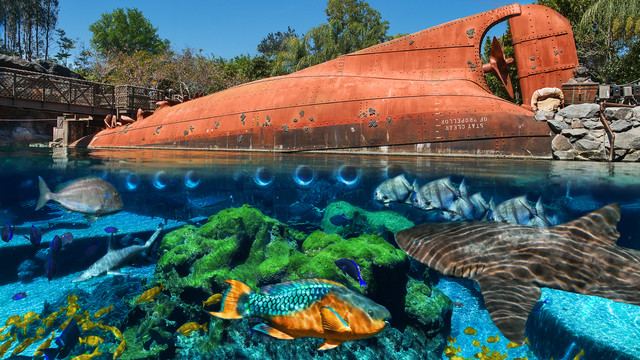 Main attractions:
Humunga Kowabunga
Storm Slides
Gangplank Falls
Typhoon Lagoon SurfPool
Keelhaul Falls
Mayday Falls
Castaway Creek
Address: 1145 East Buena Vista Boulevard, Orlando, FL 32830, United States
Telephone: +1 407-560-4120
Buy your ticket here.
Typhoon Lagoon Calendar.
Blizzard Beach
Totally inspired by the North Pole, Blizzard Beach has a structure with snow-capped mountains, wooden cabins giving the impression that we are somewhere very cold. The water park is inside the Walt Disney World complex and does not have as many extreme rides as Typhoon Lagoon. In this park most attractions are geared towards children.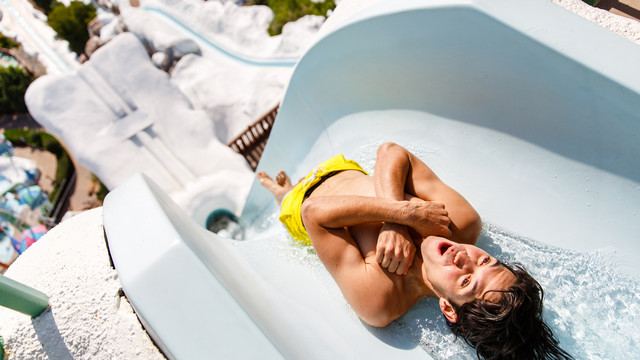 Main attractions:
Blizzard Beach Ski Patrol Training Camp
Chair Lift
Cross Country Creek
Downhill Double Dipper
Melt-Away Bay
Teamboat Springs
Runoff Rapids
Address: 1534 Blizzard Beach Drive, Orlando, FL 32830, United States
Telephone: +1 407-560-3400
Buy your ticket here.
Blizzard Beach Calendar.
Read too:
Places to visit in Orlando
places to visit in miami
Best time to travel to the United States
The 10 most beautiful cities to visit in the United States
Dica extra para reservar hotéis
Para encontrar inúmeras opções de acomodação e reservar hotéis e pousadas com os melhores preços, utilizamos o Booking.com - disponível em milhares de destinos.
Passagens aéreas mais baratas
Para economizar com voos, consultamos primeiro as passagens aéreas na MaxMilhas, - quase sempre encontramos os melhores preços tanto no Brasil quanto no exterior. As passagens podem ser emitidas mesmo para quem não tem milhas aéreas.
Outras dicas úteis
Encontre informações úteis sobre os best destinations do mundo, com guias de viagens especializados sobre diferentes places to visit in Brazil e no exterior. São milhares de travel tips com sugestões de onde ir na sua viagem, recomendação de hotels, notícias atualizadas e muito mais.
Precisa de um carro na sua viagem? Encontre
aluguel de carro na Rentcars
e cote modelos diferentes podendo ser parcelado em até 10x. Já para passeios e ingressos antecipados, fechamos tudo sempre pela
Get Your Guide
.
Deseja falar com a redação, promover a sua marca ou relatar algum erro encontrado nesta página? Envie uma mensagem para
[email protected]
Subscribe to our channel:
---
---