Cuba is famous for its spectacular beaches, bathed by the Atlantic Ocean on the north coast and the Caribbean Sea on the south. The country offers bathers more than 300 wonderfully clean natural beaches spread over the 588 km that make up the immense coastline of 5,700 km. Swimming or diving in the calm, crystal-clear waters is a year-round activity thanks to the pleasant subtropical climate.
Discover the best beaches in the country:
Nava Beach – Baracoa
This remote beach is set back from the beaten path, 6 km west of Playa Maguana. It's a good bet if you prefer to isolate yourself to enjoy shade and fresh water.
Santa Lucia Beach – Camaguey
Soak up the sun and shimmering white and golden sand on this 21 km stretch of beach, lapped by warm turquoise waters. Its long coral reefs are home to a surprising variety of marine life. The interior of the Saint Lucia ecosystem is well preserved, allowing flocks of pink flamingos to thrive here.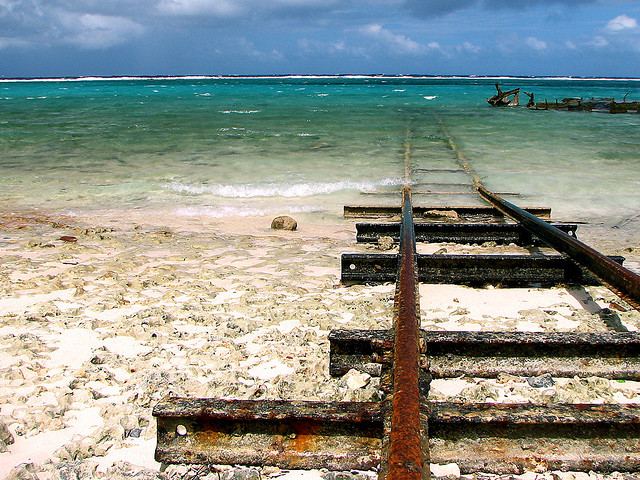 Sirena Beach – Cayo Largo
One of the most beautiful beaches in Cuba, this brilliant white sand Playa Sirena merges with the blue waters of the Caribbean. This picturesque enclave on the western side of the reef is close to the all-inclusive Cayo Largo hotels, and offers easy access to water activities like windsurfing and kayaking.
Jibacoa – Havana
Snorkel around the colorful reef formations, ride along the coast or cycle through the hills on this pristine beach located 45 km from Havana.
Emerald Beach – Holguin
Just 5 km west of Guardalavaca is the amazing Playa Esmeralda, a beach surrounded by lagoons and lush vegetation.
Cayo Guillermo – Jardines del Rey
Connected to Cayo Coco by a passage in the middle of the water, Cayo Guillermo covers 13 square kilometers with 6 km of sun-drenched beaches. Here sport fishing is unmatched anywhere else in Cuba.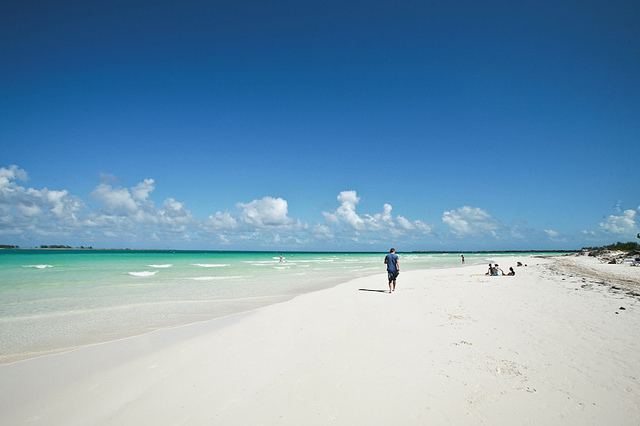 Covarrubias Beach – Las Tunas
White sand glistens along this 10km stretch of coastline on the north coast, 90km from the town of Las Tunas. You will find six beaches here: Blanche, Bonita, Rocosa, Covarrubias, Real Covarrubias and Malagueta. The peaceful enclave is less than a kilometer away from the nearby coral formations of Jardines del Rey.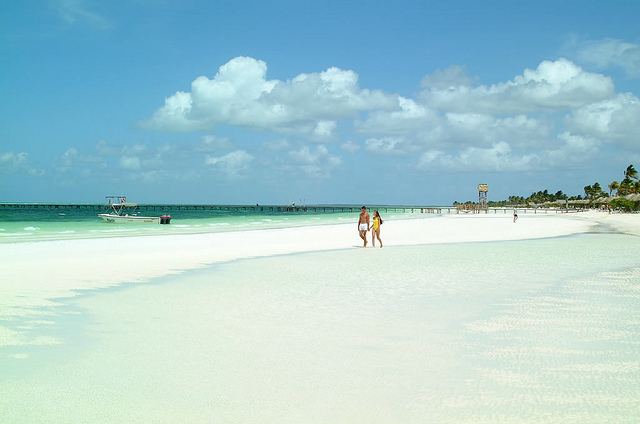 Praia Larga – Zapata Peninsula
Playa LargaThis beach is also located in Bahia de Cochinos, north of Playa Girón. Its central location makes it an ideal base for ecotours around the Zapata Peninsula.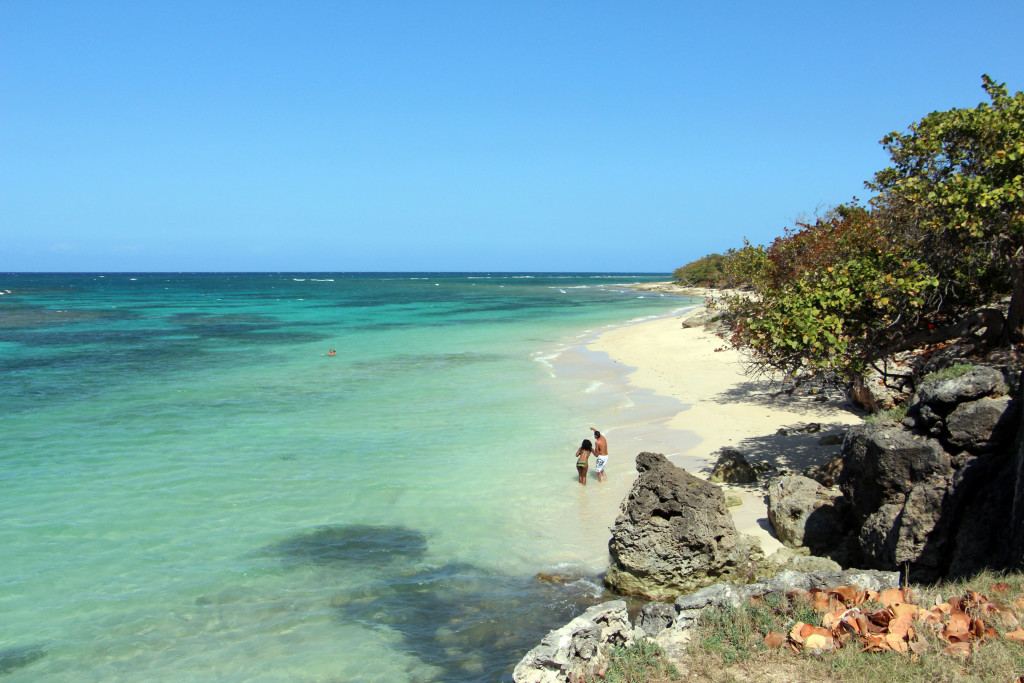 Cayo Levisa – Pinar del Rio
Escape to this small island full of coconut palms and mangroves. Bury your feet in the soft white sand of this island or venture out and explore the coral reefs in crystal clear waters.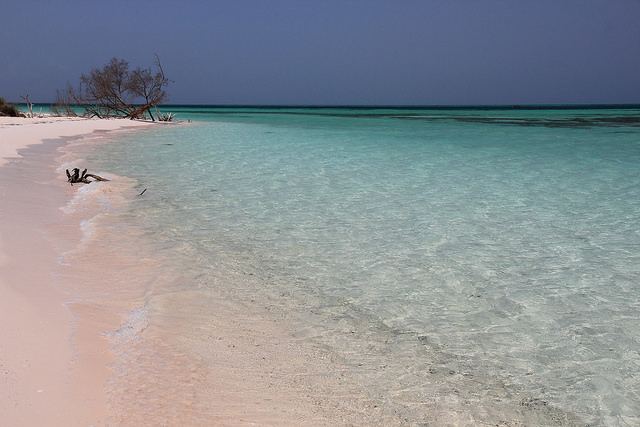 Ancon Beach – Trinidad
Rest in the shade of pine trees on this picturesque beach, located just 13 km from Trinidad. It is known as the best beach on the south coast of Cuba, thanks to its sweeping views of the mountains and fine white sand.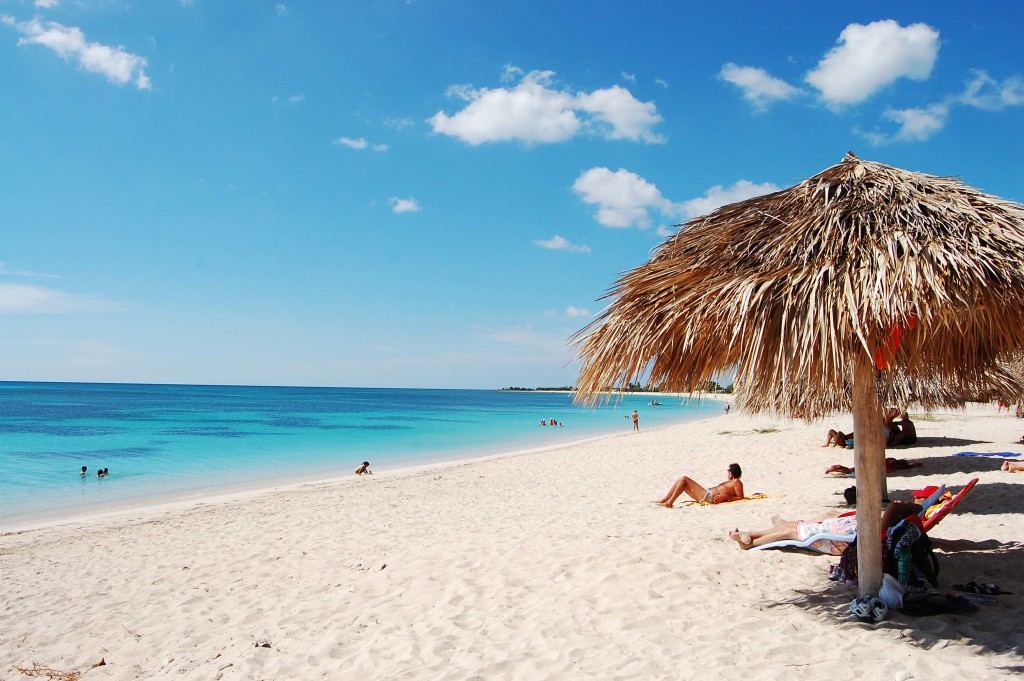 Via: authenticcuba.com
Dica extra para reservar hotéis
Para encontrar inúmeras opções de acomodação e reservar hotéis e pousadas com os melhores preços, utilizamos o Booking.com - disponível em milhares de destinos.
Passagens aéreas mais baratas
Para economizar com voos, consultamos primeiro as passagens aéreas na MaxMilhas, - quase sempre encontramos os melhores preços tanto no Brasil quanto no exterior. As passagens podem ser emitidas mesmo para quem não tem milhas aéreas.
Outras dicas úteis
Encontre informações úteis sobre os best destinations do mundo, com guias de viagens especializados sobre diferentes places to visit in Brazil e no exterior. São milhares de travel tips com sugestões de onde ir na sua viagem, recomendação de hotels, notícias atualizadas e muito mais.
Precisa de um carro na sua viagem? Encontre
aluguel de carro na Rentcars
e cote modelos diferentes podendo ser parcelado em até 10x. Já para passeios e ingressos antecipados, fechamos tudo sempre pela
Get Your Guide
.
Deseja falar com a redação, promover a sua marca ou relatar algum erro encontrado nesta página? Envie uma mensagem para
[email protected]
Subscribe to our channel:
---
---