Nothing better than enjoying a long holiday for two or with your family. Everything gets even more special when we choose a different destination to bring everyone together, and enjoy the days off in style. Close to the capital of São Paulo, some inns and charming hotels are being increasingly sought after by visitors who want to break the routine during the week.
If the proposal is a quick trip without going too far from Sao Paulo, we recommend some of the best hotels of charm for you to meet in the state.
Charming hotels in Sao Paulo
Paraíso Eco Lodge – Ribeirão Grande
Surrounded by the Atlantic Forest, the Paradise Eco Lodge is an ideal refuge for people who seek contact with nature, without giving up the comfort of charming accommodation from the country. The inn offers exquisite facilities, with themed chalets, cabins and bungalows. The treehouse-inspired architecture also captivates guests who pass by the inn. The entire structure was planned to ensure a pleasant environment for guests, without impacting the environment and the landscape.
At Paraíso Eco Lodge, visitors can also enjoy outdoor walks, trails through waterfalls and caves, sport fishing and lots of fun in the midst of nature.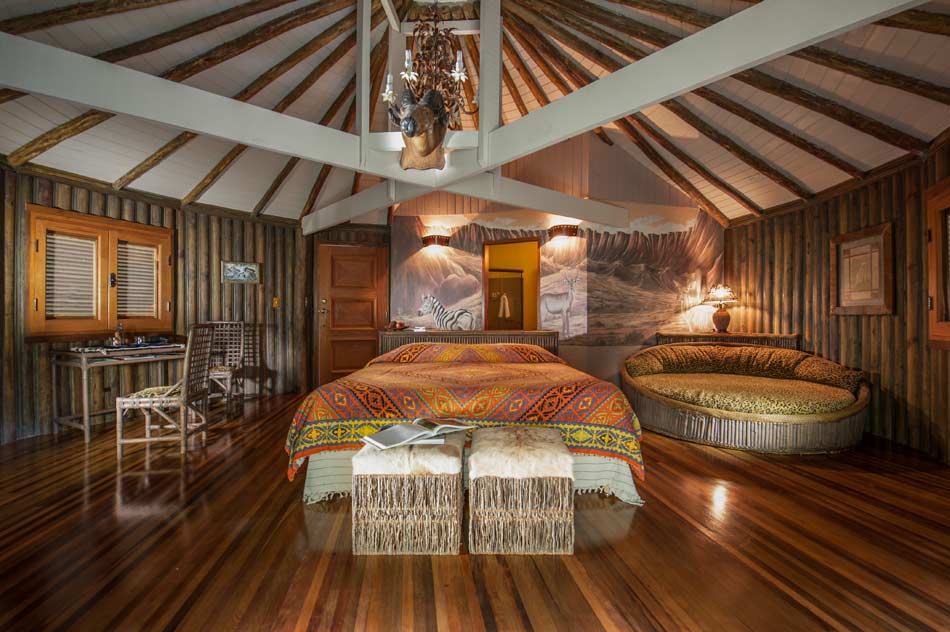 Intervals Road 18.5 Kms
Boa Vista Neighborhood, Ribeirão Grande – SP
[email protected]
Tel: (15) 3542-4525
Chateau La Villette – Campos do Jordão 
In Campos do Jordão, at an altitude of 1800 meters, in the heart of Serra da Mantiqueira, in the prime part of this climatic resort, the Pousada La Villette assures its guests the much desired calm, being, however, only 5 minutes from the shopping center. The Inn is aimed at leisure and relaxation for adults, where the art of hospitality is combined with personalized service.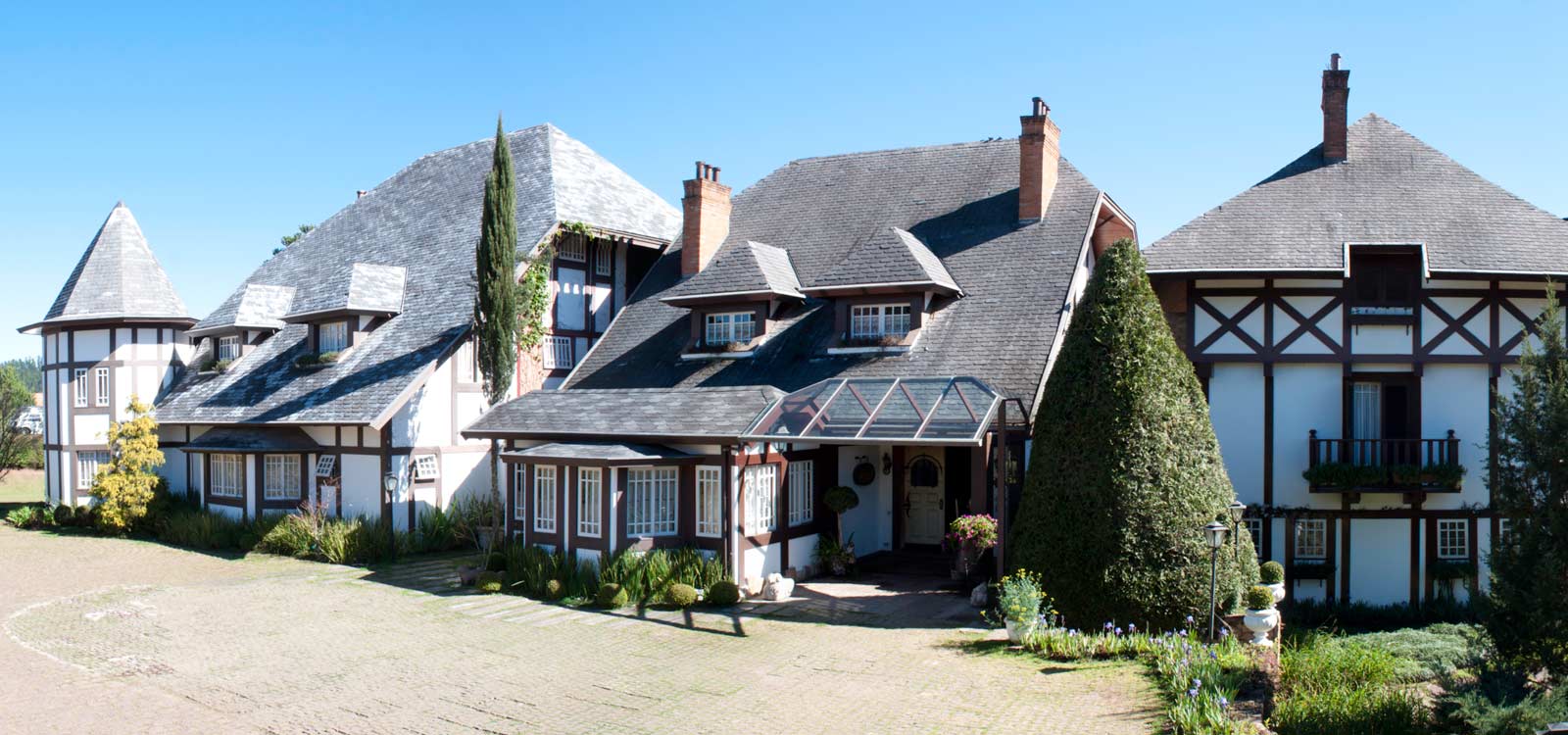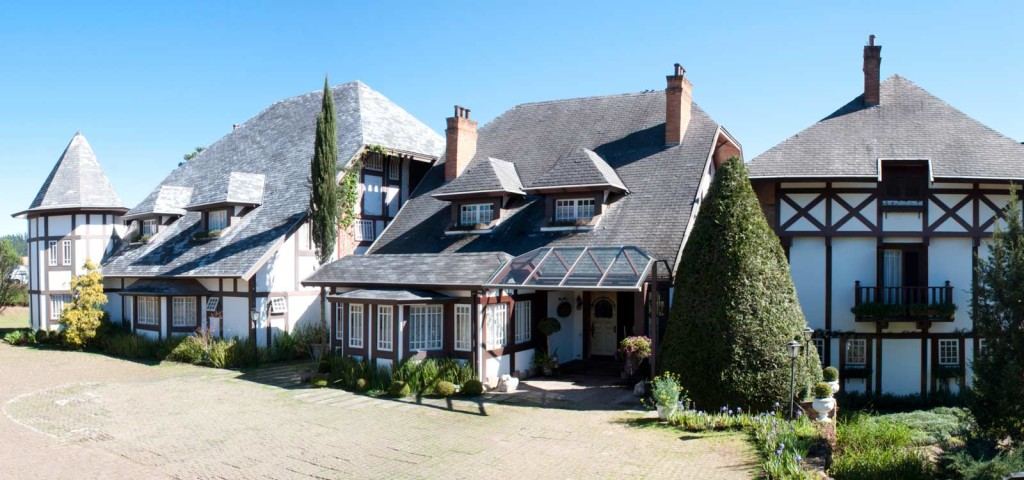 Street: Cantídio Pereira de Castro, 100
Zip code. 12460-000 – Campos do Jordão – SP – Brazil
Tel/Fax:(12)3663-1444
Ilha de Toque Toque Boutique Hotel – São Sebastião
For couples looking for romance, the Ilha de Toque Toque Boutique Hotel offers a memorable experience on the North Coast of Sao Paulo. The Hotel was elected among the 25 most romantic hotels in Brazil by TripAdvisor's Travellers Choice 2015. An experience with refinement, romanticism and charm, nature and simplicity, for you to get out of the ordinary.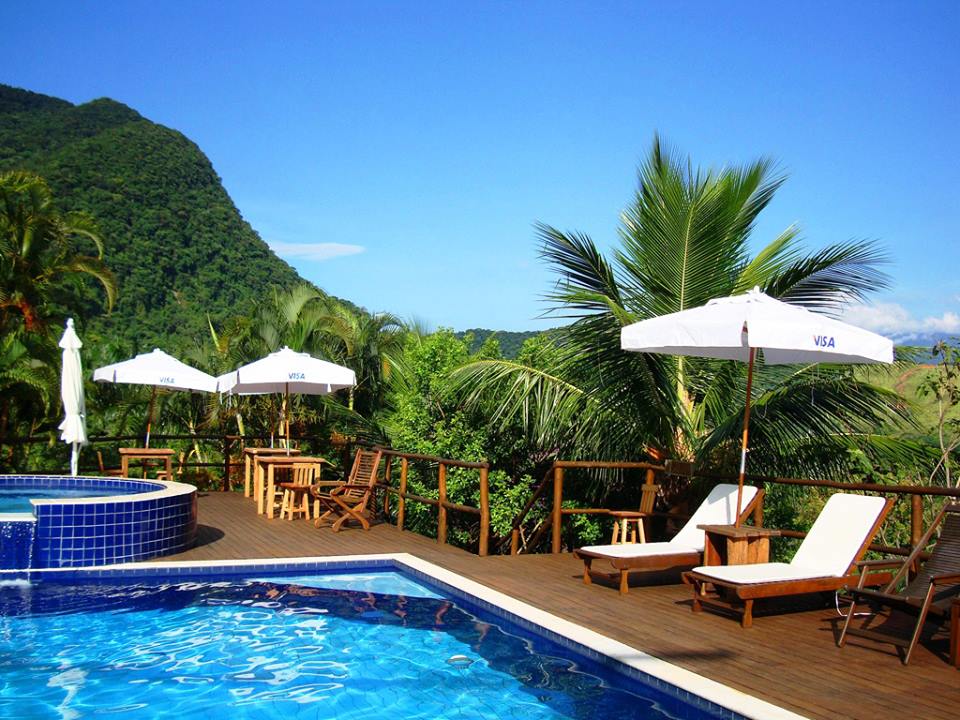 Highway Dr. Manoel Hyppolito Rego, 1285
Toque Toque Grande, São Sebastião – SP – Brazil
Tel: (12) 3864-9112 – (12) 3864-9110
[email protected]
Hotel Vila Inglesa – Campos do Jordão
THE Hotel Vila Inglesa fully restored, it has a complete infrastructure to satisfy the most demanding visitors, located in the Vila Inglesa neighborhood in a very green area, between the Campos do Jordão Mountains, the Hotel is just 3 km from the Vila Capivari Tourist Center. Ideal for relaxing with the whole family, as a Hotel in Campos do Jordão, it offers several options for leisure, entertainment and a lot of comfort to its guests – while parents relax in the bar or in the massage room, the little ones have fun on the tree climbing circuit, in the kids club and on the playground.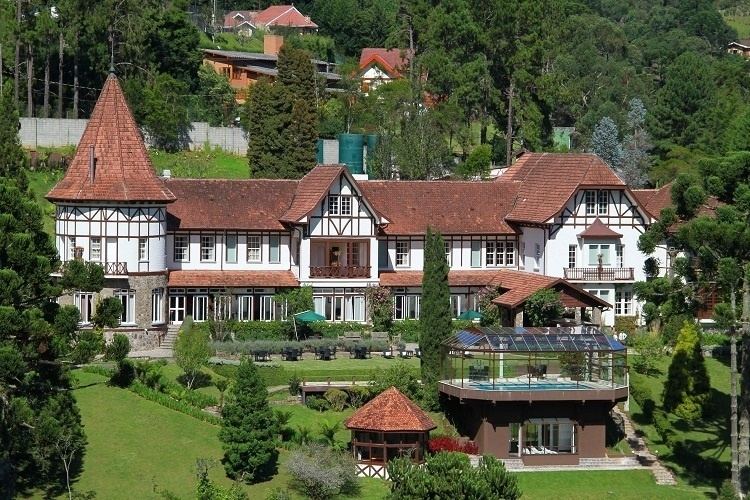 Rua Marianne Baumgart, 3400
Campos do Jordão, São Paulo, 12460-000
Tel: 12 3669-5000
[email protected]
Capoava Farm – Itu – São Paulo
In Itu, just 97 km from Sao Paulo, a Capoava Farm welcomes guests in a charming and elegant environment, without losing the details and rusticity of a typical environment of the countryside of São Paulo, combined with the Brazilian style of receiving. With Bandeirante architecture, Capoava has all the infrastructure of a hotel and offers the guest the opportunity to walk along trails in the middle of nature mounted on Mangalarga paulista horses, very well treated.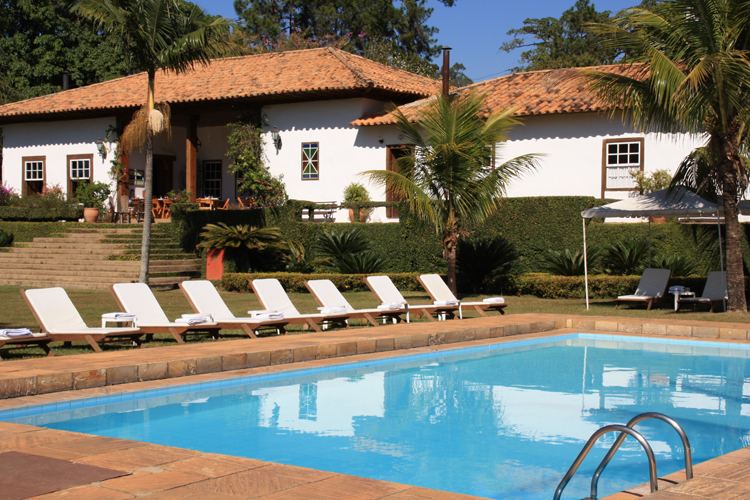 Dom Gabriel Paulino Bueno Couto Highway km 89.9
Pedregulho Neighborhood, Itu-Sao Paulo
Reservations: (11) 2118-4131 / 2118-4155
Pousada do Capitão – Ilhabela – São Paulo
THE Captain's Inn follows a European concept of hosting. In English naval style, its decoration makes the environments comfortable and cozy. The Atlantic Forest is remembered in its beautiful pool with wonderful orchids, bromeliads and palm trees, which can be admired from a delicious sauna installed in the garden, all this in the wonderful Ilhabela.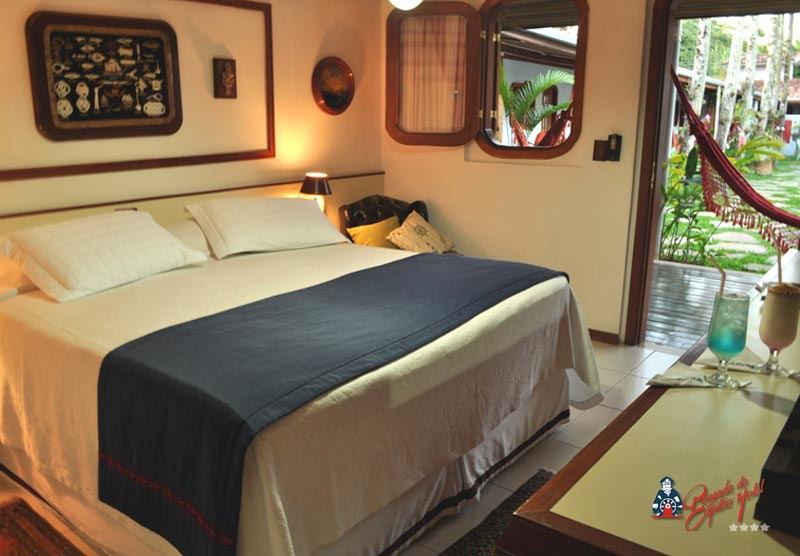 Av Almirante Tamandaré, 272
Zip code 11630-000 Itaquanduba
Ilhabela – SP – Brazil
Tel: (12) 3896-1037/2903
Quinta dos Pinhais – Santo Antônio do Pinhal – São Paulo
In one of the most beautiful stretches of Serra da Mantiqueira, just 176 km from São Paulo and 20 km from Campos do Jordão, the Pousada Quinta dos Pinhais It is located in the bucolic Santo Antonio do Pinhal. With Pico Agudo in the background and the majestic Pedra do Baú in front of it, the inn is located in the most beautiful contours of the Serra. Designed in a rustic style, it was inspired and built to combine charm with nature. Chalets strategically located, spacious and well equipped, offer in addition to comfort a breathtaking view.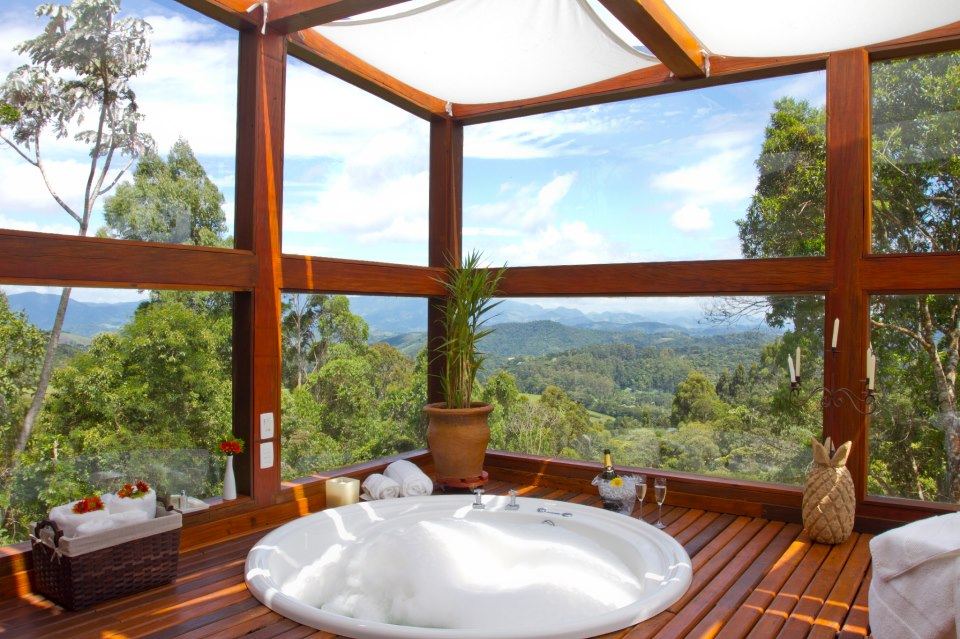 Pico Agudo road km 3
Santo Antônio do Pinhal – SP – Brazil
PO Box 92-CEP 12.450-000
Tel:(12)3666-2030
Porto Pacuíba Hotel – Ilhabela
Located in the north of Ilhabela, in Praia do Viana, the Porto Pacuíba Hotel is facing the sea and a few steps from Siriuba beach. The hotel has differentiated architecture with a rustic and very charming atmosphere, typical of the island. In 2011 it was completely renovated and expanded. Today it has a large garden, integrated into the Atlantic Forest and overlooking the sea.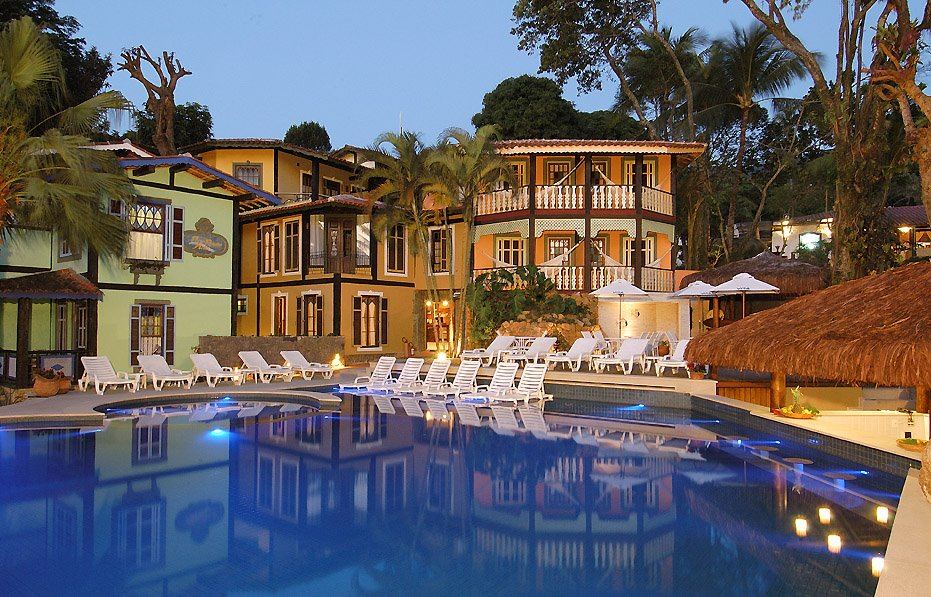 Porto Pacuiba
Av. Leonardo Reale, 2392
Ilhabela - SP
Tel: (12) 3896-2466
Água Marinha Confraria Colonial Hotel Boutique – Mairinque – São Paulo
Surrounded by an exuberant remnant of the Atlantic Forest and 40 minutes from São Paulo is the Confraria Colonial Hotel Boutique. The colonial style of the 18th century perpetuates an immersion in the culture of the time. There are 29 themed Suites divided into four categories equipped to offer better comfort. Waking up to the birds and having a delicious breakfast creates an expectation of a great day. Enjoying the heated swimming pools, Saunas, Jacuzzi, Hot tub, invigorate the body and spirit. The leisure structure is also very complete with a tennis court, soccer field, trail, fishing lake, games room and cinema. Everything to make your stay even more pleasant.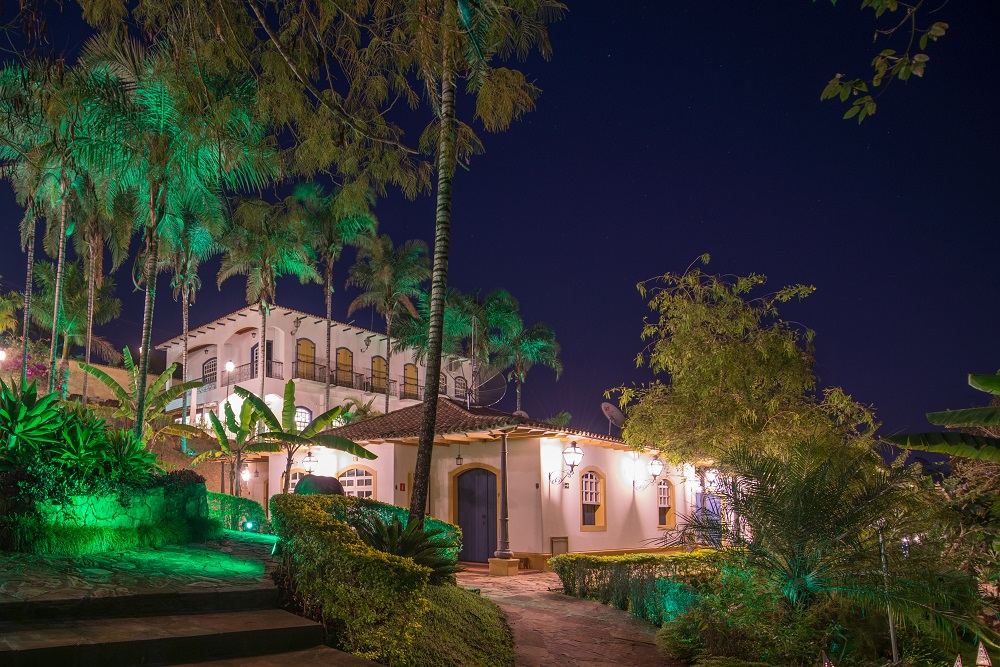 Rua dos Gaviões, 151
CEP 18120-000 Dona Catarina
Mairinque – SP – Brazil
Tel: (11) 4708-9915
Read too:
» Ubatuba, a preserved paradise on the north coast of São Paulo
» Ilhabela, paradise on the north coast of São Paulo
» 5 trips to do in the state of São Paulo
» Heat in Sao Paulo? Discover 6 waterfalls for you to enjoy in the state
» Touristing in São Paulo: places to visit with free admission
Dica extra para reservar hotéis
Para encontrar inúmeras opções de acomodação e reservar hotéis e pousadas com os melhores preços, utilizamos o Booking.com - disponível em milhares de destinos.
Passagens aéreas mais baratas
Para economizar com voos, consultamos primeiro as passagens aéreas na MaxMilhas, - quase sempre encontramos os melhores preços tanto no Brasil quanto no exterior. As passagens podem ser emitidas mesmo para quem não tem milhas aéreas.
Outras dicas úteis
Encontre informações úteis sobre os best destinations do mundo, com guias de viagens especializados sobre diferentes places to visit in Brazil e no exterior. São milhares de travel tips com sugestões de onde ir na sua viagem, recomendação de hotels, notícias atualizadas e muito mais.
Precisa de um carro na sua viagem? Encontre
aluguel de carro na Rentcars
e cote modelos diferentes podendo ser parcelado em até 10x. Já para passeios e ingressos antecipados, fechamos tudo sempre pela
Get Your Guide
.
Deseja falar com a redação, promover a sua marca ou relatar algum erro encontrado nesta página? Envie uma mensagem para
[email protected]
Subscribe to our channel:
---
---