Check out destinations with more affordable values to travel in Brazil during Carnival 2019
THE Carnival is coming and, with it, a few days off that allow you to plan that long-awaited trip. At this time, travelers also take advantage of great deals to visit less popular places in the Brazil.
Even so, it is possible to find destinations with a lot of activity and others more peaceful with more affordable prices for those who want to travel through Brazil during the Carnival 2019 spending little.
Next, check out a selection of cheap places to enjoy the Carnival 2019 here in Brazil.
Beautiful / MS
---
How about taking advantage of the 2019 Carnival days off to discover the beauties of Beautiful? During this time of year, it is possible to find cheap airfare and accommodation in the region.
In addition to being one of the cheapest places to travel in Carnival in 2019, Beautiful it is also a refuge for those who prefer to spend their holidays close to nature and away from the hustle. Take the opportunity to float and dive in the crystal-clear rivers, practice abseiling and discover stunning caves.
Foz do Iguaçu (PR)
---
Another ideal destination for those who want to travel cheaply during Carnival 2019 is Foz do Iguaçu. At this time of year, Brazilians tend to look for more popular beach destinations, such as Rio de Janeiro and Salvador, making tickets to Foz do Iguaçu more accessible.
So, the Carnival It is a great opportunity to purchase promotional packages and get to know the city of the falls, which has very democratic attractions, pleasing families, couples and even those who are addicted to adventure and adrenaline.
Sao Luiz do Paraitinga (SP)
---
Famous carnival destination in São Paulo, Sao Luiz do Paraitinga offers a very traditional party, with marches and blocks that rock its charming cobbled streets.
Despite the party, Sao Luiz do Paraitinga is an economical destination for those who want to travel in Carnival 2019 in Brazil. The main reason is the easy access for those who live in São Paulo, Rio de Janeiro and also in the southwest of Minas Gerais. The biggest expenses will be with accommodation - which, if guaranteed with theadvance, can also yield good discounts.
In terms of food, the place has restaurants with very affordable prices and cheap snacks that can be purchased in carts during the revelry. Participation in some blocks and shows is also free: just enter and have fun.
Joinville (SC)
---
According to a survey carried out by the travel platform KAYAK, Joinville tops the list of cheap destinations to travel in the summer in 2019, with an average ticket worth R$ 349 for a return trip between the months of February and April. 
Soon, Joinville can be a cheap destination for those who want to travel during the 2019 Carnival. The holiday appears as an opportunity for those who have always wanted to know the so-called "City of Flowers", which is very charming and full of cultural attractions.
For those looking for peace and more affordable accommodation, the rural area of Joinville can be a good choice with horseback riding, as well as river baths and waterfalls with clean waters.
Curitiba (PR)
---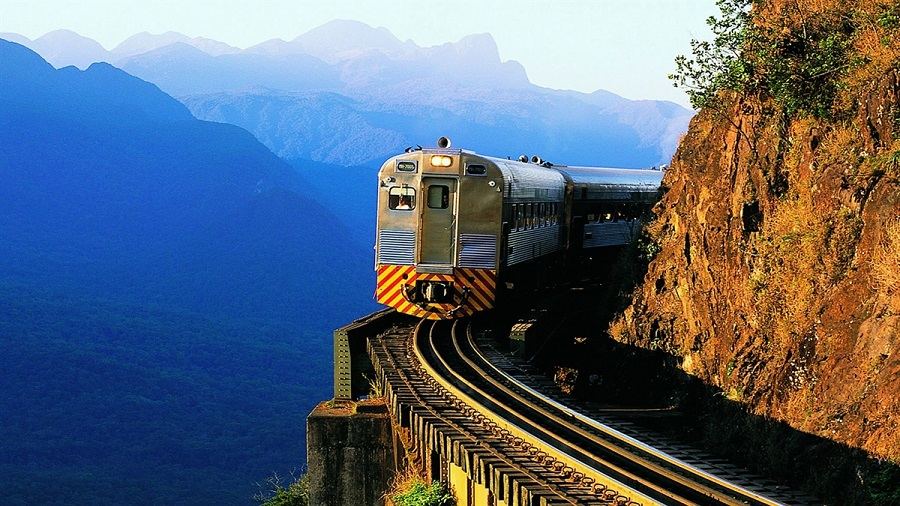 According to a survey carried out by the travel platform Almundo, who intends to travel to Curitiba at Carnival 2019  you will achieve savings of up to 50% in the value of tickets. Known for being a no-holds-barred for revelers, Curitiba it does have carnival blocks and parades, but in a "lighter" version than in other capitals.
Modern and charming, the city has a preserved history as well as its monuments. A tip is to take the opportunity to get to know the tourist attractions of Curitiba, in addition to programming a unmissable train ride that goes out towards the historic city of Mortals. 
Sao Paulo-SP)
---
Unbelievably, during Carnival, air tickets to Sao Paulo tend to plummet and accommodation is also cheaper. The reason is that many people from the capital take advantage of the holidays to travel and see other places around the country, leaving the metropolis emptier.
With one of the liveliest street carnivals in Brazil and full of iconic blocks, Sao Paulo is a lively destination for those looking to save money on Carnival in 2019. check here the programming of blocks and parades to enjoy the revelry in the city of drizzle.
Cinnamon (RS)
---
If you want to enjoy Carnival in a more European style without leaving Brazil, Lower leg it's your place. A great destination for those who want to escape the hustle of parties, the charming city of Serra Gaúcha It is also usually less popular during this time of year, which makes it a perfect destination for those looking to save money on Carnival 2019.
In addition, it has much more affordable values than its neighbor. Lawn. It is possible to visit several theme parks in the city such as Mundo a Vapor and Alpen Park, as well as exuberant places in the valleys of the mountains, such as the famous Cascata do Caracol.
» Cruise trips to do in Carnival 2019
» Program – Parades and blocks in the Carnival of Rio de Janeiro 2019
» Programming – Street Carnival Blocks in São Paulo 2019
» Revelry on the high seas: MSC offers cruise options during Carnival
Subscribe to our channel:
---
---
Do you want to speak to the newsroom or report any errors found on this page? Send a message to
[email protected]