THE India it is one of the most fascinating places on the planet. With more than 20 official languages, the country carries more than 1/6 of the world's population and enchants with its colors and cultural diversity.
Different beliefs, cultures, rituals and millennial ways of life are present in the daily life of Indians, the exotic country fascinates tourists with its palaces and monuments from the Old Empire to its different types of ecological sanctuaries. If you are thinking of visiting the country, check out TripAdvisor's list of the best Indian destinations.
jaipur
Just a quick glance at the wonderful stucco buildings lining Jaipur's narrow streets, and you'll understand why it's called "the pink city". Spend days exploring the City Palace, Hawa Mahal, and the forts of Amber and Jaigarh. If you are looking for a unique souvenir, visit one of the markets, where you can find products typical of the region.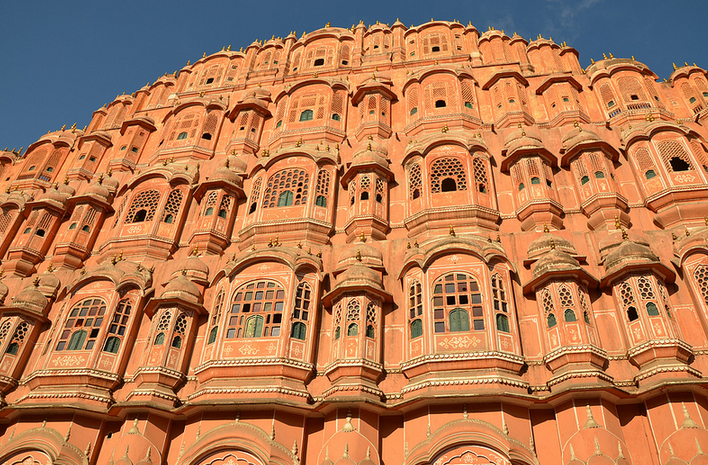 New Delhi
New Delhi is both calm and chaotic, a complicated city where cows normally roam the streets lined with shacks. The 17th-century Red Fort is a collection of vaults and towers, while Chandni Chowk is the irresistible practice of friendly bargaining. Jantar Mantar features a collection of the greatest astronomical instruments and sundials still used for weather forecasting. Tourists and locals flock to the Gate of India, the national monument honoring soldiers killed in World War I and the Third Afghan War.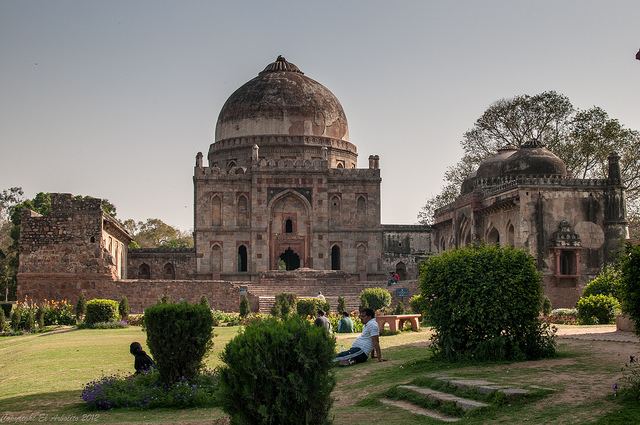 mumbai
Although Mumbai is chaotic and crowded, the city can also offer moments of tranquility. Enjoy the paper-wrapped bhelpuri as you stroll along the sands of Chowpatty Beach before a short walk to Mani Bhavan, the place where Mahatma Gandhi lived, strategized and was eventually arrested. Markets are lively places where it is customary to haggle over the price of spices or souvenirs. Take a guided tour of Dharavi, famous after the movie "Slumdog Millionaire", to get a feel for what life in Mumbai is like for nearly a million people.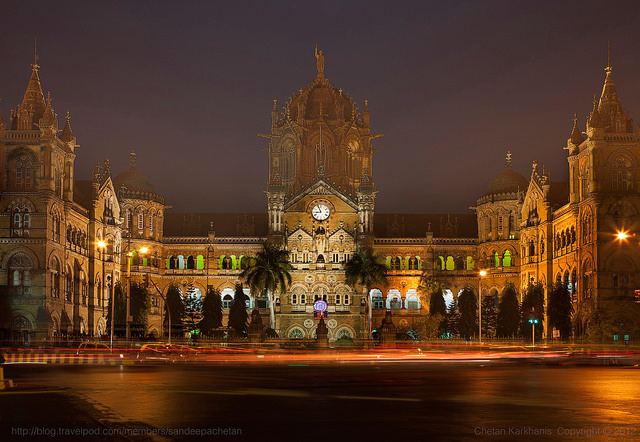 jaisalmer
The dramatic and romantic desert fortress of Jaisalmer is an exotic city in Rajasthan's stunning Thar Desert. "The Golden City" rose to prominence as a result of its position on the camel trade routes. Today, it is most famous for the 12th-century fort and the ornate "Havelis", the beautiful houses and pavilions built by merchants in the medieval alleys of the city. Nearby Desert National Park offers opportunities to spot antelope, desert foxes and gazelles amid rolling dunes, rugged cliffs and springs.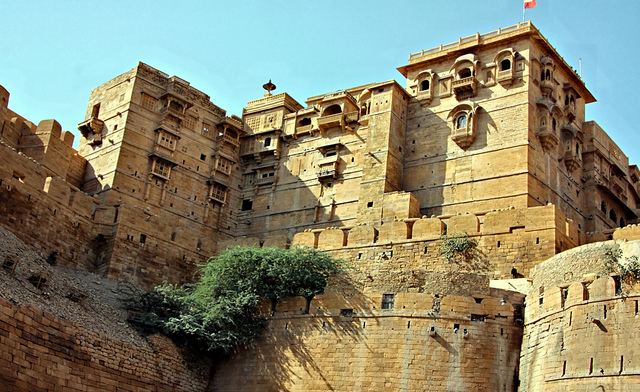 Udaipur
Udaipur, known as the Venice of the East, has several bubbling lakes, contrasting with Aravail's curtain of hills. Jag Niwas and Jag Mandir, islands in Lake Fateh Sagar, are home to the Udaipur Solar Observatory and the Garden of Nehru. Famous palaces include the magical Lake Palace, now a luxury five-star hotel, and the massive City Palace on the east bank of the Pichola, with epic courtyards and dazzling paintings.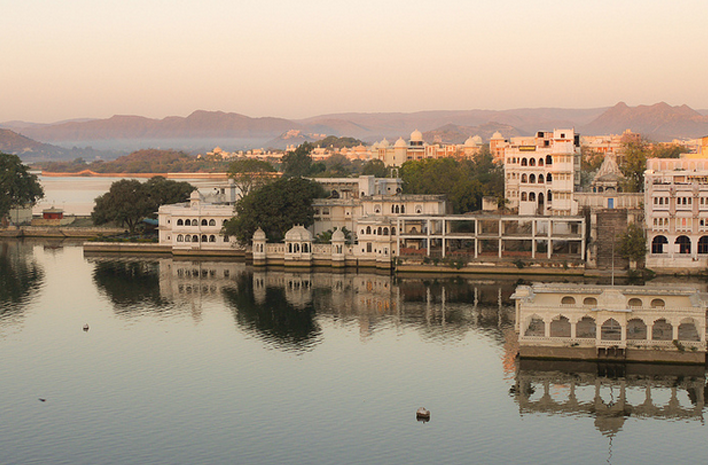 now
What better place to enjoy a romantic vacation than the greatest proof of love; the Taj Mahal? Built by the mournful Mughal Emperor Shah Jahan in memory of his late wife Mumtaz Mahal, the Taj Mahal's unrivaled beauty explains why it is regarded as one of the eight wonders of the world. A visit to India would not be complete without him. Other must-see destinations in Agra are two other UNESCO World Heritage Sites: the sandstone Red Fort and Fatehpur Sikri.
Kochi
A mix of several small villages on the southwest coast created the present-day landscape of Kochi (or Cochin), where the visitor's to-do list cannot be without sunset walks, as well as fresh fish tasting direct from vendors on the street. waterfront and boat trips through the islands close to the coast. Tradition centers perform the local traditional dance, Kathakali. European influences can be seen in the churches and forts built along the lines of 16th-century Portuguese architecture, where the imprint of ancient Chinese merchants is visible in the picturesque fishing nets along the coast.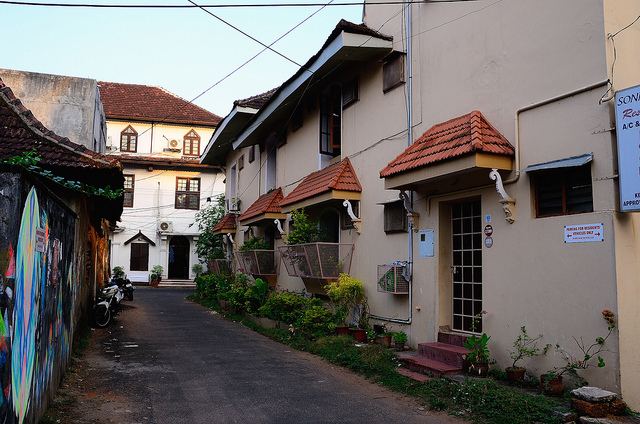 bangalore
Known as the "Garden City" and "India's Silicon Valley", Bangalore (officially called "Bengaluru") is a tech paradise, boasting the highest concentration of IT companies in the country. When you get tired of exploring your geek side, there will be enough gardens, museums, natural features, palaces and temples to fill the rest of your trip. Visit Vidhana Soudha, Cubbon Park and Lake Ulsoor from Bangalore, known for its beautiful locations and navigational features. Bangalore is also a major hub for Indian classical music and dance, as well as offering a world-class, vibrant nightlife.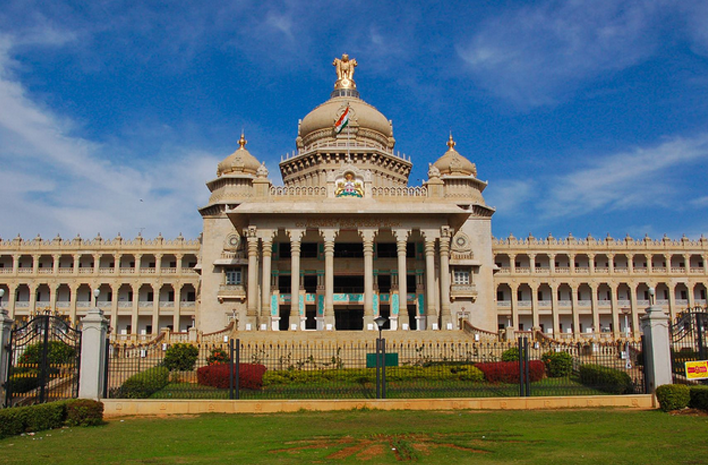 Canacona
Canacona, located in South Goa, offers an extraordinary possibility of escape for activity seekers and beach lovers. It's easy to relax on the popular Canacona beach with the majestic Sahyadri Hills as a backdrop. Are you looking for adventure? Try one of the many water sports. Other lively beaches are Agonda and Palolem, both with many shops and restaurants. There are also deserted, lesser-known beaches for those in search of peace and tranquility. Two fresh water sources, Puroner and Gogel offer a break from salt water.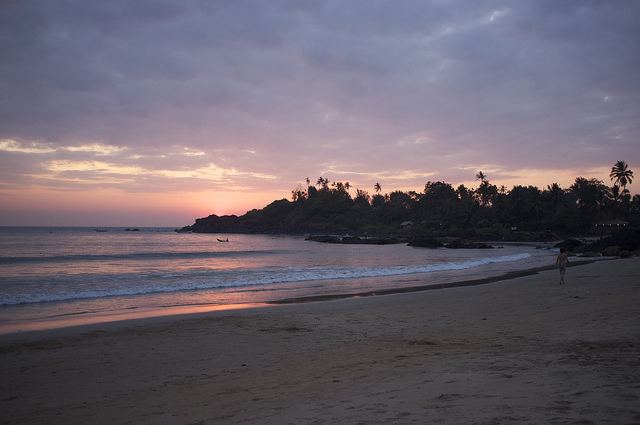 Jodhpur
Surrounded by an immense bastion wall, the striking blue buildings in Jodhpur contrast sharply and beautifully with the Thar Desert. Exploring the palaces, forts and temples will keep you busy and in awe of the city's historic grandeur. The bazaars offer a range of beautiful fabrics, embroidered leather goods, lacquerware, antiques, rugs, puppets and dolls. Jodhpur is a popular tourist destination and a convenient base for traveling around the region.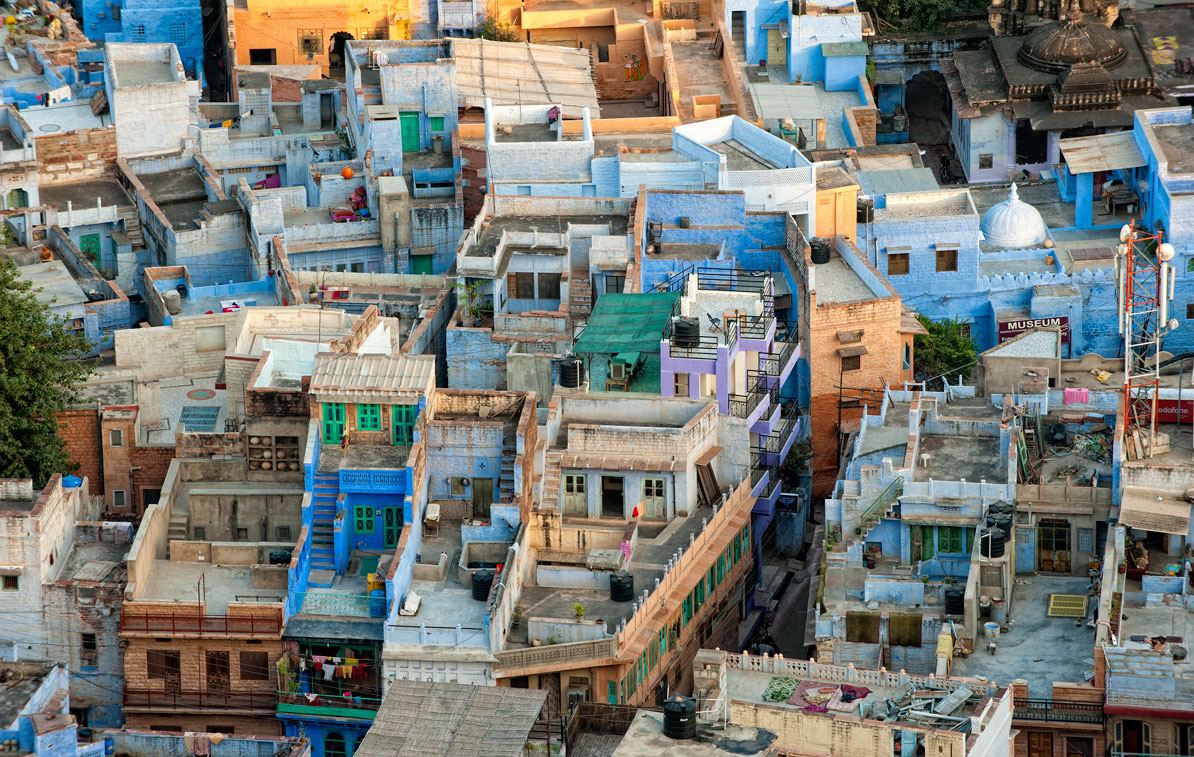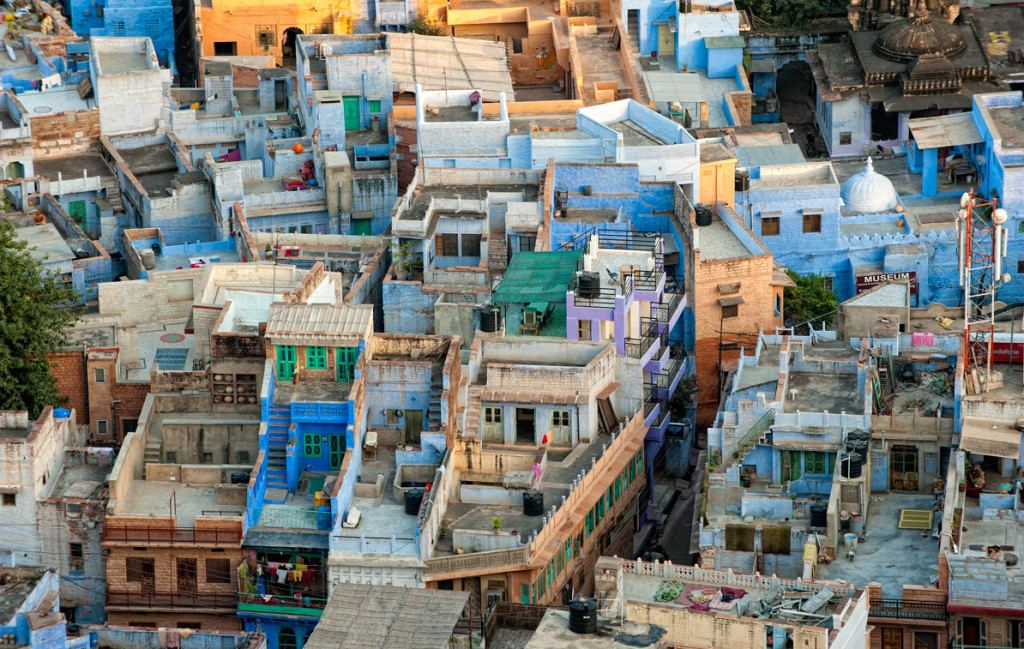 Chennai
The diverse population of Chennai (Madras) is reflected in its rich cultural scene. You'll find respectable theaters, as well as the glitz and glamor of Kollywood. Chennai is also an important center for Bharatanatyam, a local form of classical dance. Visit in January to see the Pongal festival, or in April when Chennai celebrates its new year.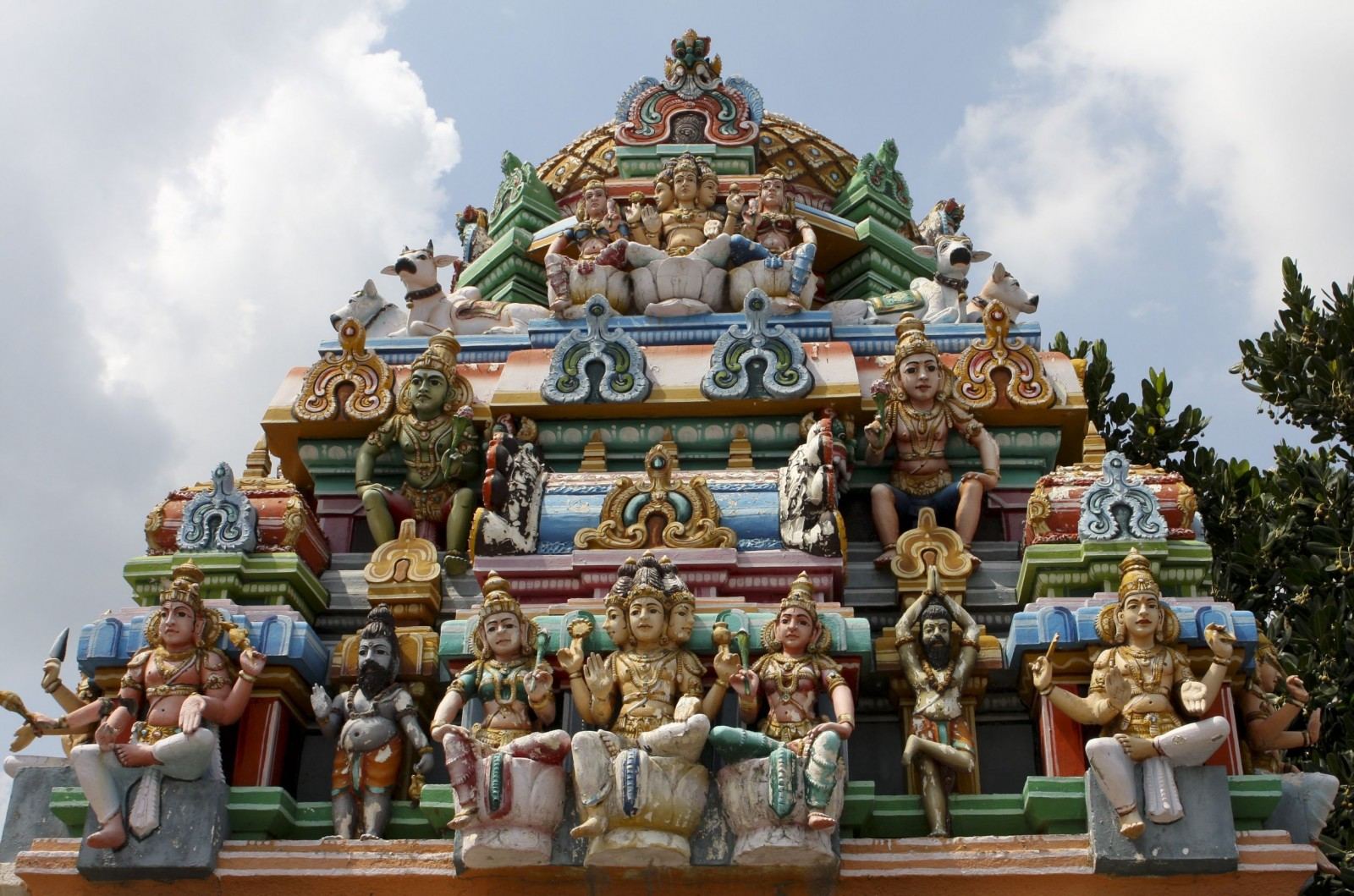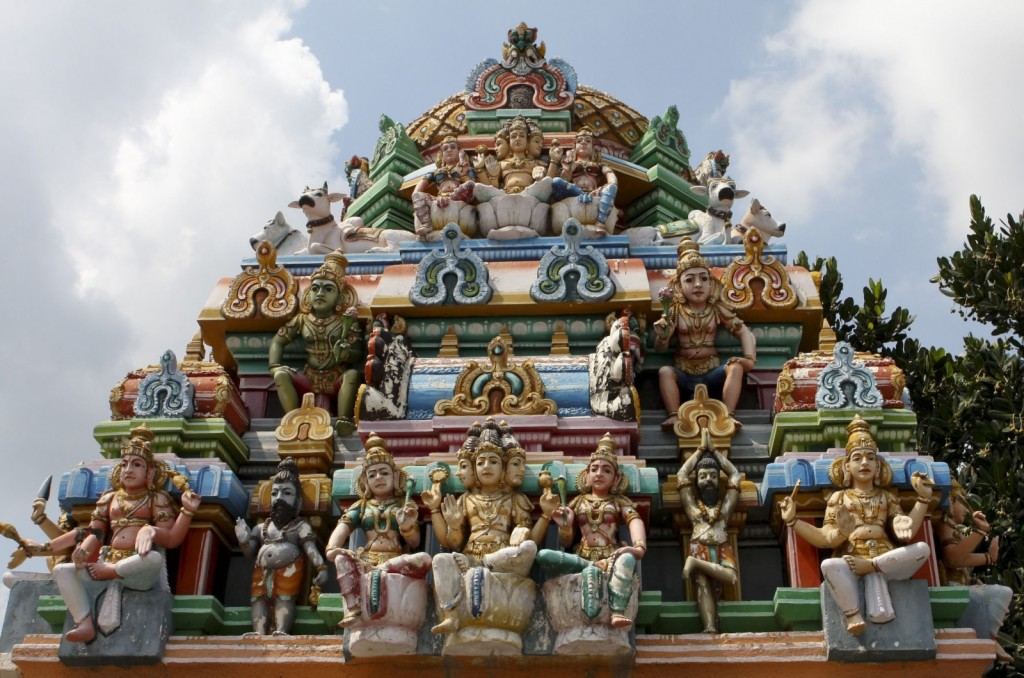 Varkala
Let the beautiful seaside town of Varkala take care of your worries and tensions. Varkala's peaceful coastal cliffs follow the Arabian Sea, setting the scene for numerous water fountains and relaxing spas. The waters projected at Papanasam Beach are supposed to have sacred properties that cleanse from sin, and the nearby Ayurveda treatment center will cleanse what the ocean could not.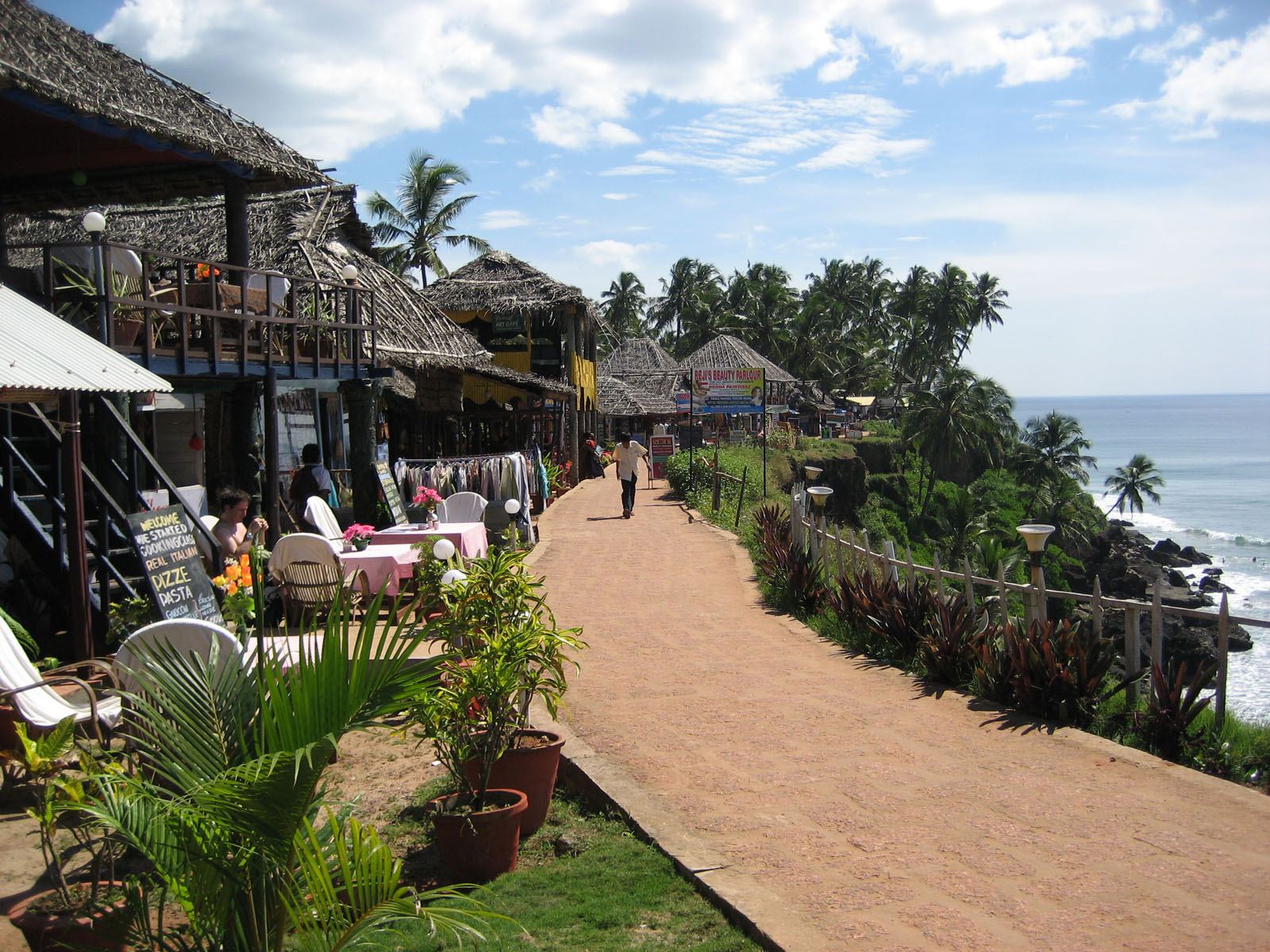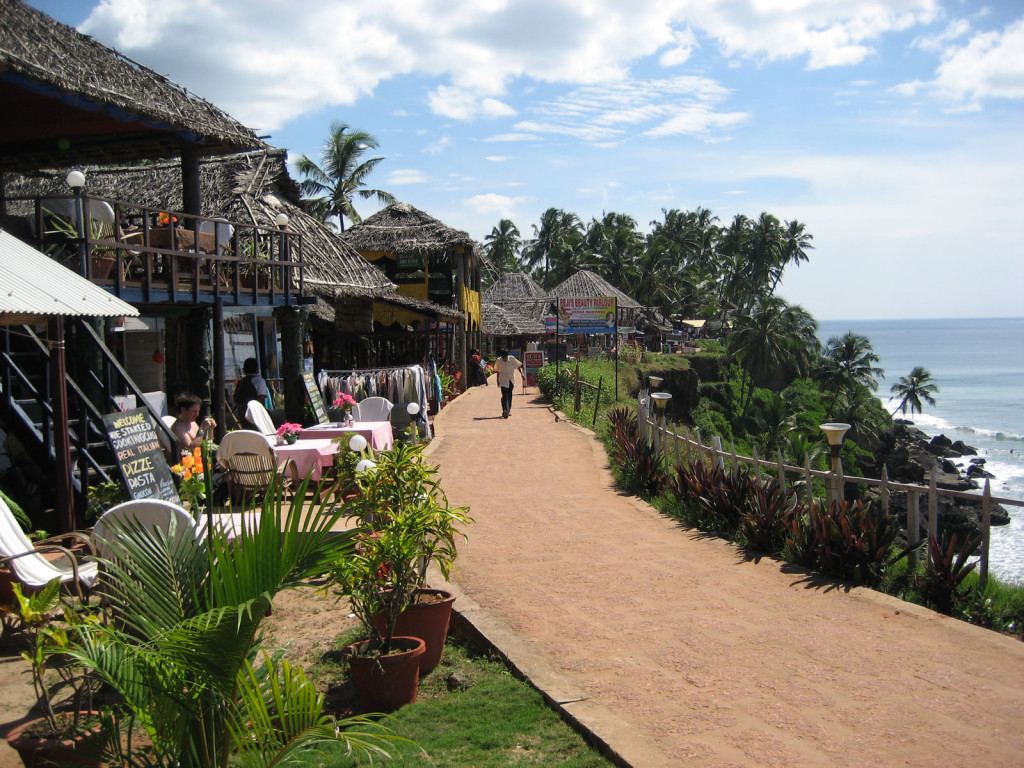 Rishikesh
The holy city of Rishikesh, at the base of the Himalayas, has deep cultural and spiritual significance for local Hindus. Sacred rivers and mountains form the setting for yoga and reflection walks, as well as rafting, which is a must-see here. The Beatles tapped into their Eastern spiritual side here, writing several songs during a 1968 retreat at a local ashram.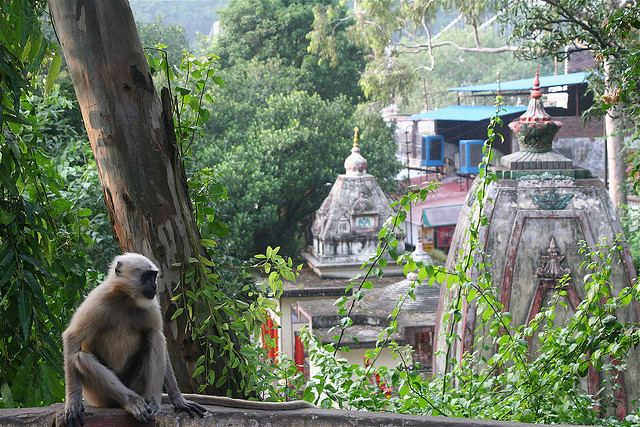 Hyderabad
An ancient granite fort stands guard over this city of mosques and bazaars. On the site of the old city center stands its most iconic building: the Charminar, built in 1591 with a 49-meter quartet of minarets. On the other side of Hussain Sagar, an artificial lake, is Hyderabad's twin: the city of Secunderabad.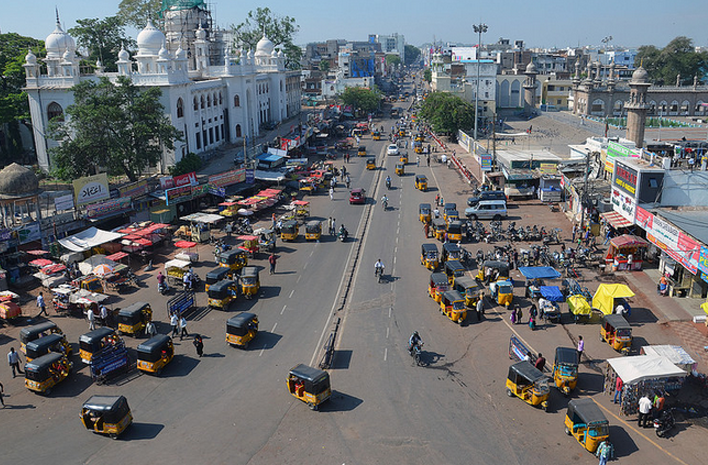 amritsar
Amritsar is an important commercial and cultural center in the heart of Punjab. The city is the spiritual and cultural center of the Sikh religion and is home to the Harmandir Sahib, also known as the Golden Temple. Respectfully admire the Pakistani and Indian soldiers who march nightly on the Wagha border and in Jallian Wala Bagh, the site of the 1919 Amritsar Massacre.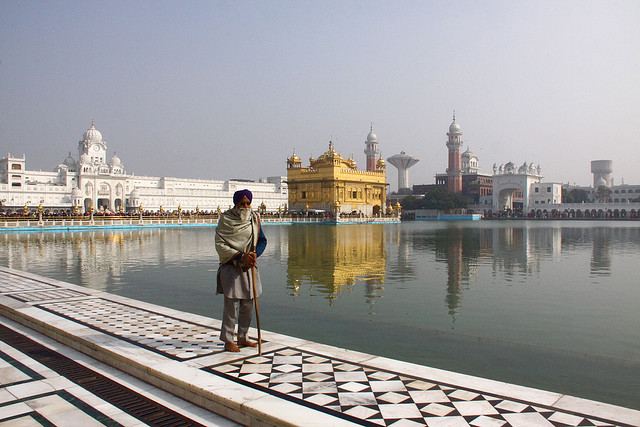 Calcutta
This former British colonial fort boasts evidence of over two millennia of habitation, with diverse ornamentation and architecture, ranging from ruins to Victorian treasures. Home to animal festivals and a vibrant arts community, raucous markets and crowded temples, this city is crowded and polluted, but definitely exhilarating.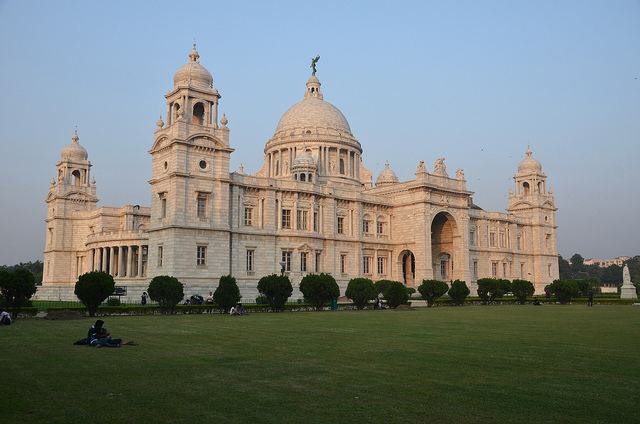 read
Leh, the capital of Ladakh, is situated near the eastern portion of Jammu and Kashmir, at the crossroads of the historic "Silk Road", which stretches from Sinkiang to western Asia and the plains of India. The modest monasteries of Shey, Hemis, Alchi, Thikse and Lamayuru will nurture your spiritual needs, while Leh's landscape will offer a host of adventures, including mountain climbing, white-water raft descent and eco-walking along the Markha Valley.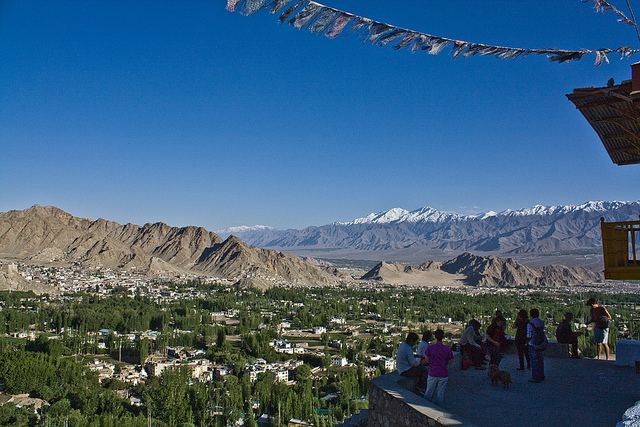 punish
Education, the arts and music are essential elements of life in the culturally rich city of Pune. The cave temple at Pataleshwar, dating from the 8th century and dedicated to the god of the underworld, is a marvel of rock architecture. To enjoy a panoramic view of the city, climb Mount Parvati, topped by a temple.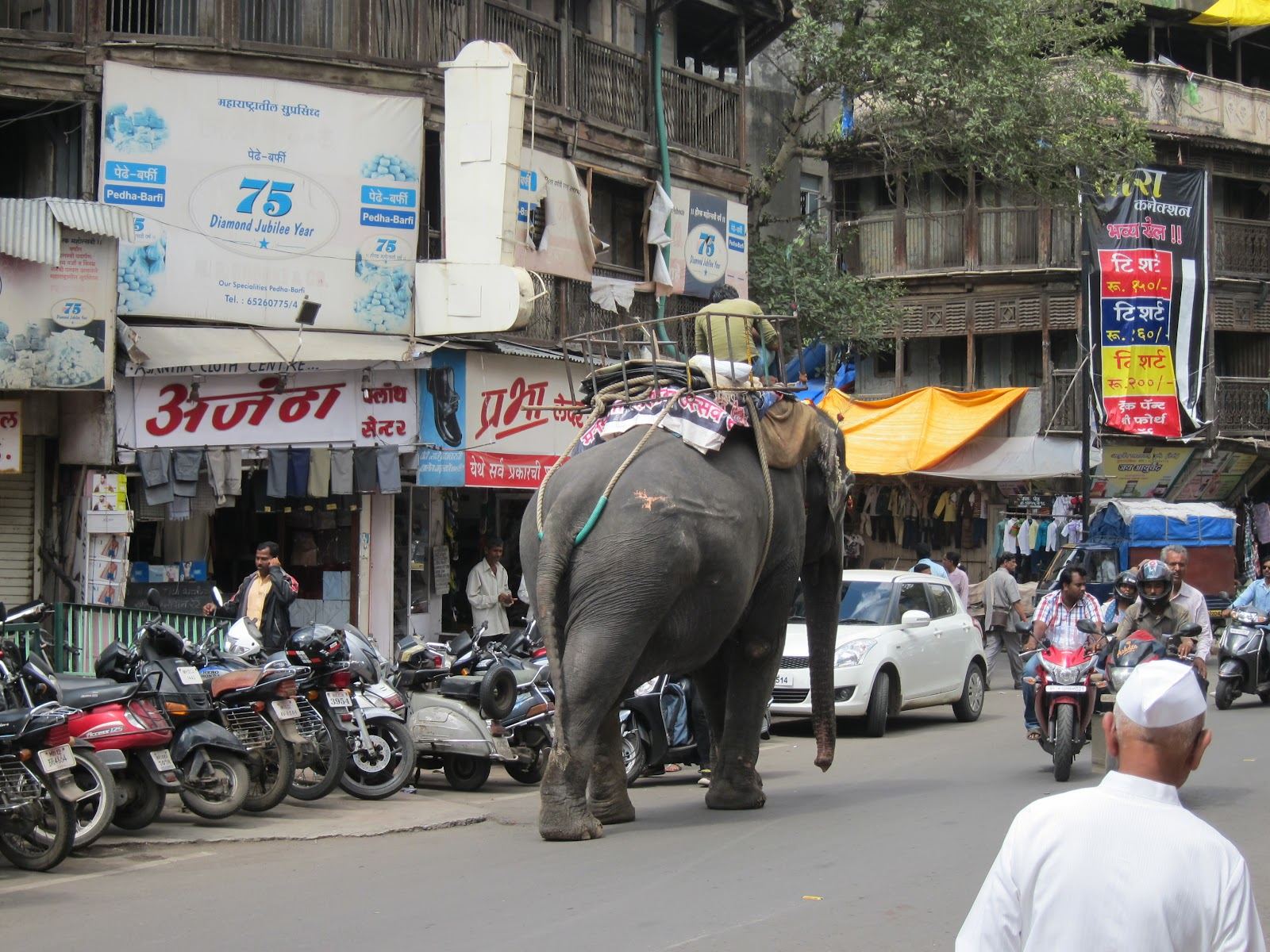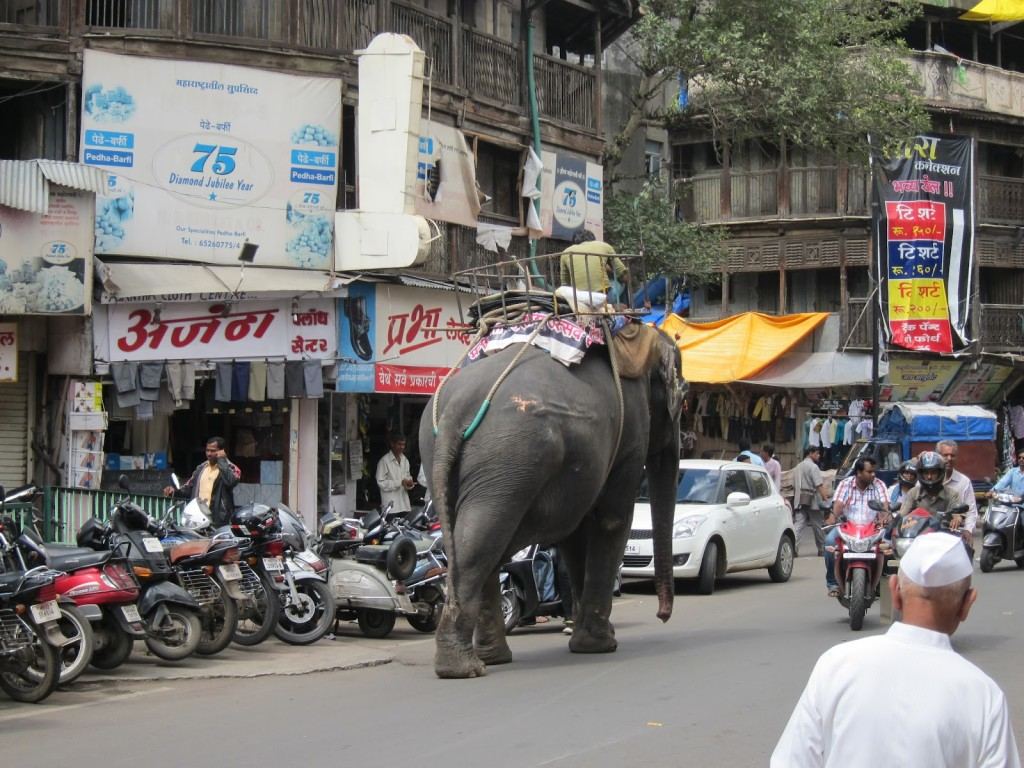 harpoon
Situated on some of the most popular beaches in Goa, the village of Arpora is pretty and peaceful. Ayurvedic enthusiasts will love getting a rejuvenating treatment at the Ayur Clinic, located on the riverbank. When it gets dark in Goa, there's no better place to go than the Arpora night market. Food stalls, spice vendors, local musicians: there are many options to see, hear, smell and taste.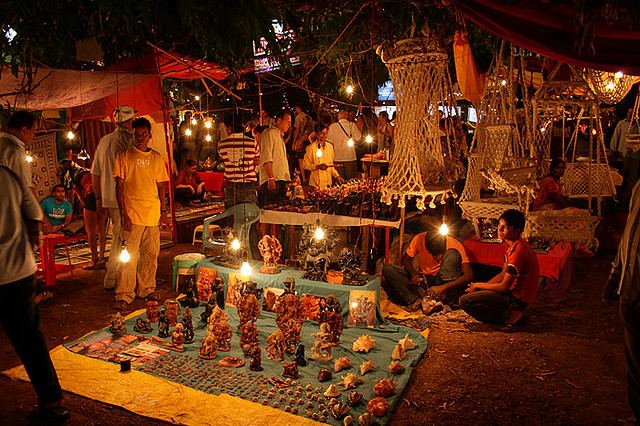 manali
In Hinduism, Manu is believed to have survived a great flood that destroyed the rest of the world. He then recreated mankind in Kullu Valley. What a push, huh? It is not surprising that Manali's high peaks and lush terrain attract adventurers, with the practice of various extreme sports such as ski jumping from a helicopter, hiking, mountaineering and river rafting. Lower your endorphin level by taking deep breaths at the four-story wooden Hidimba Devi temple, set amidst a deciduous forest, or take a medicinal dip in the hot springs bubbling up from the ground, a 30-minute walk from town.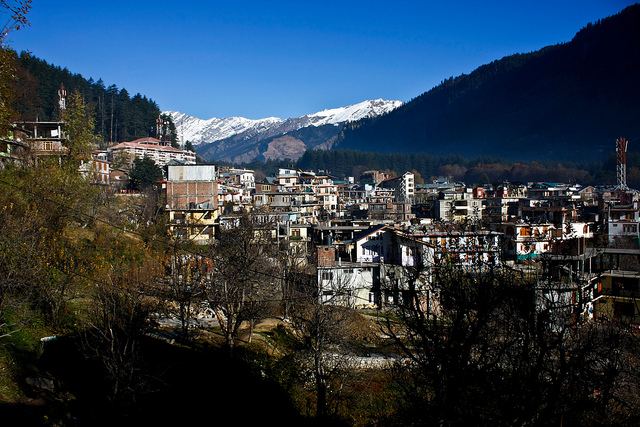 Varanasi
The northern Indian city of Varanasi, or Benares, is considered sacred by Hindus, Buddhists and Jains. Situated in the fertile Ganga valley and on the banks of the Ganges, Varanasi is a place of pilgrimage for Hindus, who come to bathe in the holy river. Known as the City of Temples and a hub of culture, Varanasi has gifted the world with several renowned writers. It's also a center for silk weaving, so practice your bargaining skills in the chaotic bazaar to buy yourself some fine souvenirs. Rickshaws are the best way to get around.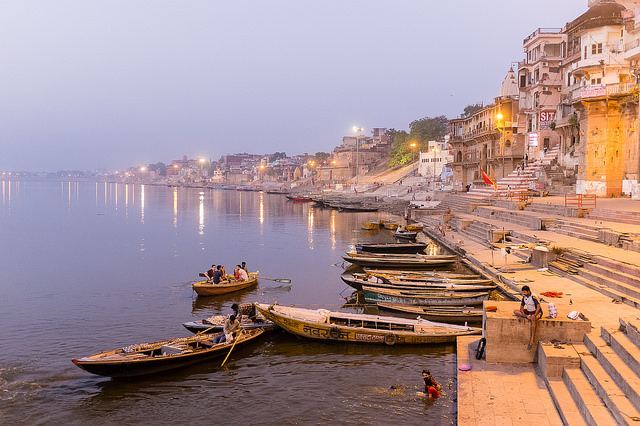 Sawai Madhopur
Sawai Madhopur is affectionately known as the "City of Tigers". These felines are its most famous inhabitants. A guided safari through Ranthambore National Park is the best way to see these majestic inhabitants, as well as other wildlife such as sambar and hundreds of species of birds. Take time to visit the ancient Fort of Ranthambore, a UNESCO World Heritage Site and one of the most important buildings in the history of Rajasthan.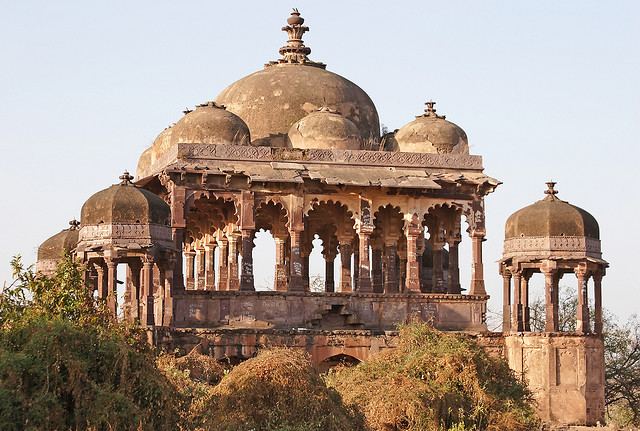 khajuraho
Khajuraho is a UNESCO World Heritage Site in Madhya Pradesh. It is known for its massive, intricately carved temples, adorned with touches of passion, erotica, dance, music and creative pursuits. It has 85 original temples, divided into three complexes. The western one is the largest and best known, containing the magnificent Shiva temple, Kandariya Mahadev.
Dica extra para reservar hotéis
Para encontrar inúmeras opções de acomodação e reservar hotéis e pousadas com os melhores preços, utilizamos o Booking.com - disponível em milhares de destinos.
Passagens aéreas mais baratas
Para economizar com voos, consultamos primeiro as passagens aéreas na MaxMilhas, - quase sempre encontramos os melhores preços tanto no Brasil quanto no exterior. As passagens podem ser emitidas mesmo para quem não tem milhas aéreas.
Outras dicas úteis
Encontre informações úteis sobre os best destinations do mundo, com guias de viagens especializados sobre diferentes places to visit in Brazil e no exterior. São milhares de travel tips com sugestões de onde ir na sua viagem, recomendação de hotels, notícias atualizadas e muito mais.
Precisa de um carro na sua viagem? Encontre
aluguel de carro na Rentcars
e cote modelos diferentes podendo ser parcelado em até 10x. Já para passeios e ingressos antecipados, fechamos tudo sempre pela
Get Your Guide
.
Deseja falar com a redação, promover a sua marca ou relatar algum erro encontrado nesta página? Envie uma mensagem para
[email protected]
Subscribe to our channel:
---
---