For those who want to do the most classic tour of the Rio de Janeiro and get to know a little of the captivating lifestyle of the carioca, embark on a city tour is the perfect guarantee for you to visit the main postcards of the city. The wonderful city is a mixture of lots of party, culture and cinematographic beauties spread over beaches, lagoons, mountains and viewpoints accessible for visitation. One of the most sought after destinations in Brazil, the Rio de Janeiro It is a good city to visit throughout the year, being even more popular on long holidays – especially Carnival and New Year – ideal for those looking for fun and excitement around the city.
THE city tour, is nothing more than a day trip that passes through the main points of the city, accompanied by a guide who presents the curiosities and shows a little of the region as only a local resident knows how to do. The tours include visits to Sugarloaf Mountain, Christ the Redeemer, Maracanã and a bit of downtown. THE Rio de Janeiro It is a city with a very high flow of tourists in every month of the year, it is worth mentioning that there are many different agencies and itineraries, understand a little of these differences below.
What is the difference between the Çage Tours offered by agencies in Rio?
---
The basic script is:
Christ the Redeemer and Corcovado Hill
Sambadrome
Maracanã
Cathedral of San Sebastian
Sugarloaf Mountain and Cable Car
A very common question is how the agencies go up to Christ, the doubt arose because some people want to know alternatives of How to climb Christ the Redeemer. Most of the time they take a van through the Paineiras Station, there is the option of going up by the Corcovado Train, but normally the price is higher, as the ticket is more expensive.
Another difference from city tour offered by the agencies is the "6th stop". There are companies that make the Escadaria de Selaron and companies that make Copacabana Beach, but be aware of the tours, as some agencies advertise the beach, and at the time they don't stop to take pictures, they just drive along the street.
There are options for Tours in Rio de Janeiro that also pass through the much sought after Christ the Redeemer and Pão de Açúcar, but which are not considered city tours, as they do not go through the points of the city center and seek to do something different.
A good agency can make a difference for those who want to make the most of this tour, without sacrificing the safety and quality of the guides. At the Rio de Janeiro we indicate the S2RIO that works with different formats. city tours and city tours. They also have a WhatsApp service that makes it easy to ask questions and ends up being a good alternative if you need any local help.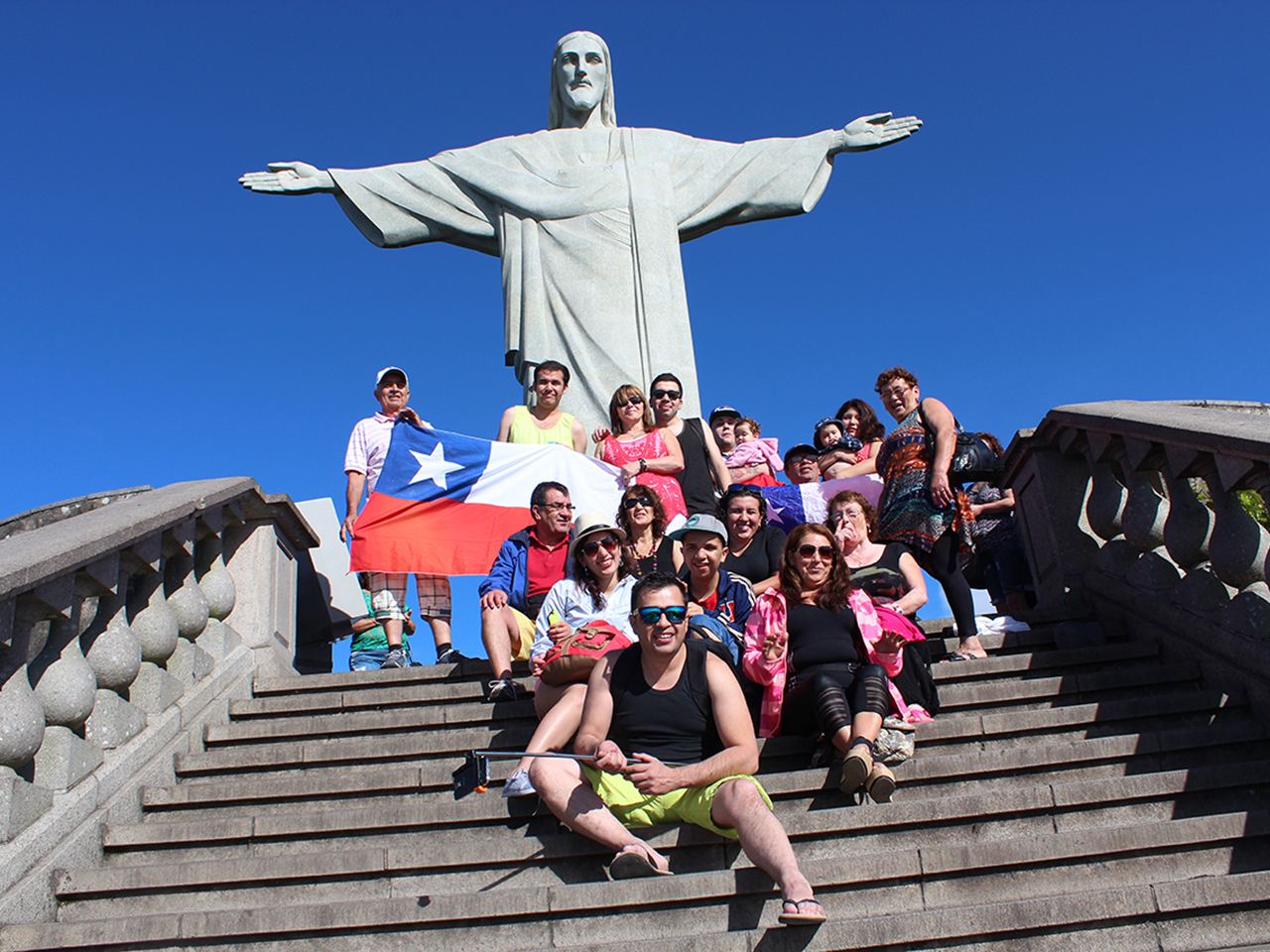 City Tour with Lunch, is it worth it?
---
Depending on your intention, you can choose whether your city tour will be with lunch or not. There are companies that take you to cheaper restaurants that can be overcrowded and of dubious quality. Worth doing a search on TripAdvisor to see the reputation of the location you choose.
There are also companies that offer lunch at steakhouses in the rodizio style, it is a good option for those who want a more reinforced meal, however, normally in this format there is no 6th stop, as the lunch break is longer.
How to choose an agency to make your City Tour safely?
---
The biggest fear of hiring a tour over the internet is not knowing for sure if this tour will be carried out or not, in addition to suspecting if it is all really real. There are several ways that are essential to verify if an agency is reliable or not, here we separate some tips for those who visit the Rio de Janeiro for the first time.
The main way to know if a company is really serious or not is by analyzing the quality of the website and the information available. A company that commits to having the entire tour well described and detailed is automatically committing to fulfill what is formalized there. Second, it is worth highlighting the type of service, whether the company makes it difficult to close the sale or to help you have the best experience by informing the best days and weather/weather conditions. Search for references and if there are any complaints about the company on travel sites and forums, this can help when finding the best company. Third and very important also, an easily accessible physical address. There are even serious companies that don't make their addresses available because they don't have a face-to-face service team, but if something happens, how will you find the company? A good way to know if the address is real is to search Google Maps for the company, to register there, you need a Google verification that guarantees that the company has a minimum of access to the place. Reviews on Google Maps and Facebook can also be a good way to see the quality of the company. Pay attention to the low grades and the feedbacks given by the company, after all to put positive comments is not that difficult. CNPJ and CADASTUR (Tourism Company Registration) registrations are not enough, as it does not differ whether the company will provide a quality service or not. It is worth paying attention and seeking positive recommendations before closing the tour.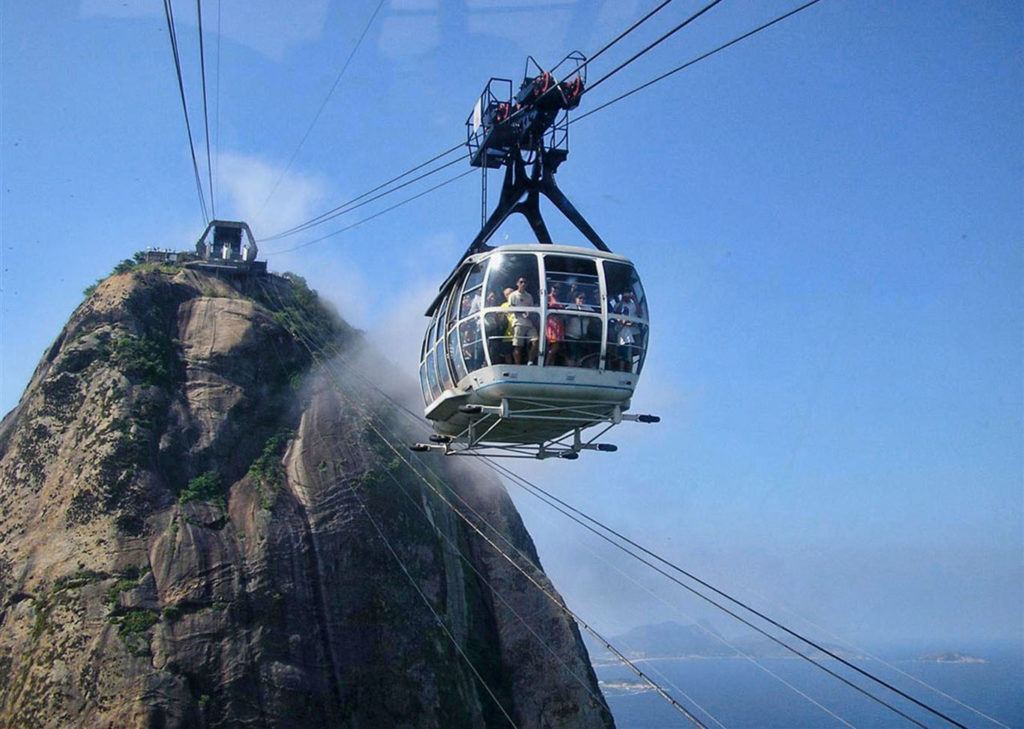 Did you like these tips? Now you can plan your trip to Rio de Janeiro with more tranquility and security. Are you looking to get inspired or have you already taken this tour? Leave a comment and help other travelers like you.
» Tijuca National Park, very green in the heart of Rio de Janeiro
» Discover the best places to see Rio de Janeiro from above
» Tourism in Rio de Janeiro: what to see in the wonderful city
» Tourist attractions in Paraty, cultural paradise on the Costa Verde
Dica extra para reservar hotéis
Para encontrar inúmeras opções de acomodação e reservar hotéis e pousadas com os melhores preços, utilizamos o Booking.com - disponível em milhares de destinos.
Passagens aéreas mais baratas
Para economizar com voos, consultamos primeiro as passagens aéreas na MaxMilhas, - quase sempre encontramos os melhores preços tanto no Brasil quanto no exterior. As passagens podem ser emitidas mesmo para quem não tem milhas aéreas.
Outras dicas úteis
Encontre informações úteis sobre os best destinations do mundo, com guias de viagens especializados sobre diferentes places to visit in Brazil e no exterior. São milhares de travel tips com sugestões de onde ir na sua viagem, recomendação de hotels, notícias atualizadas e muito mais.
Precisa de um carro na sua viagem? Encontre
aluguel de carro na Rentcars
e cote modelos diferentes podendo ser parcelado em até 10x. Já para passeios e ingressos antecipados, fechamos tudo sempre pela
Get Your Guide
.
Deseja falar com a redação, promover a sua marca ou relatar algum erro encontrado nesta página? Envie uma mensagem para
[email protected]
Subscribe to our channel:
---
---