Check out a list of incredible destinations for diving in Brazil!
THE Brazil it has a coastline with more than 7 thousand kilometers of extension with breathtaking landscapes. For those who like adventure, the practice of diving It's a plate full of attractions. If you are a fan of the sport or are looking for the best place to start the practice, we have separated the 8 best destinations to dive in Brazil, check it out:
Fernando de Noronha – PE
The Fernando de Noronha archipelago It is without a doubt the best place to dive in Brazil. Can you imagine jumping into water with visibility of up to 50 meters and a temperature that reaches 28º C? Delight! There are 21 islands that host a huge variety of corals, more than 200 species of marine animals and even shipwrecks.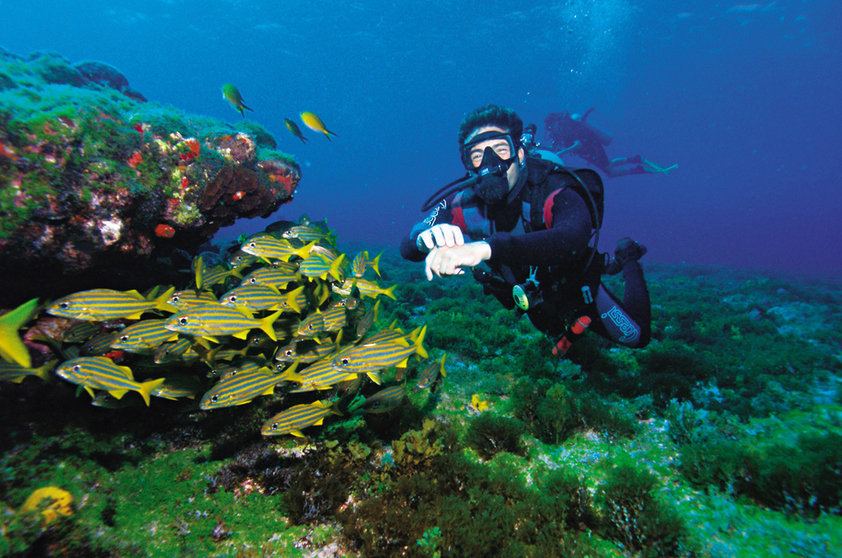 Abrolhos – BA
The archipelago is just 75 kilometers off the coast and is home to more than 95 species of fish and 19 species of coral. The temperature is around 20ºC and has up to 30 meters of visibility. During this wonderful experience it is possible to see the presence of the incredible humpback whales that pass through the region between the months of July and November.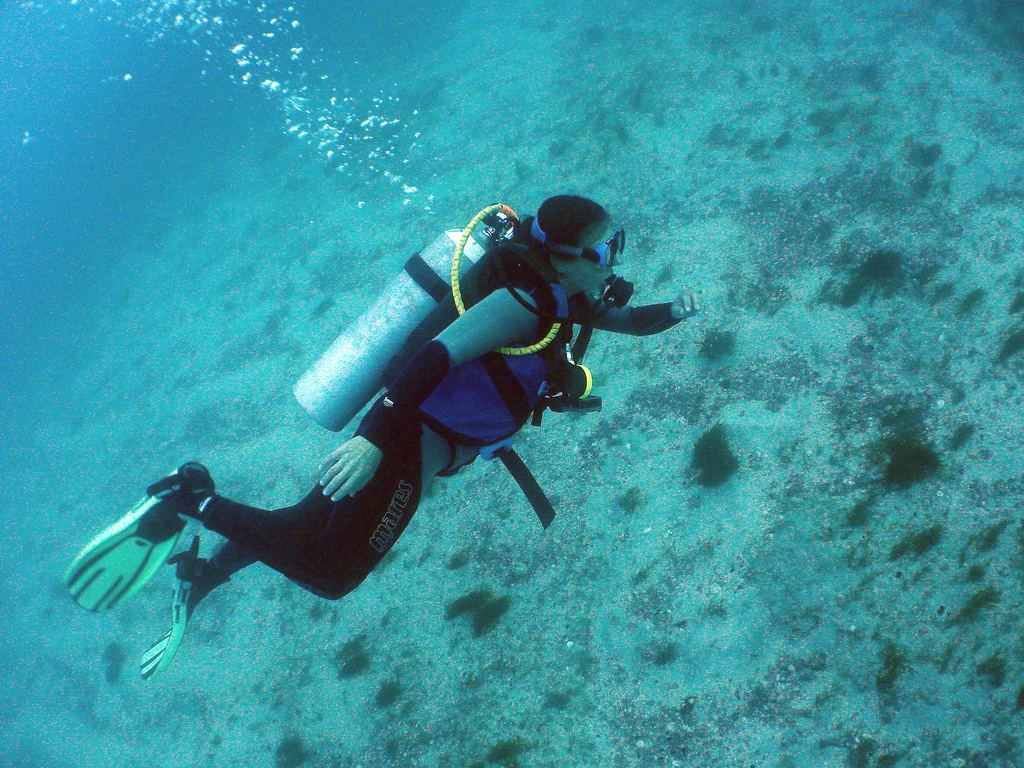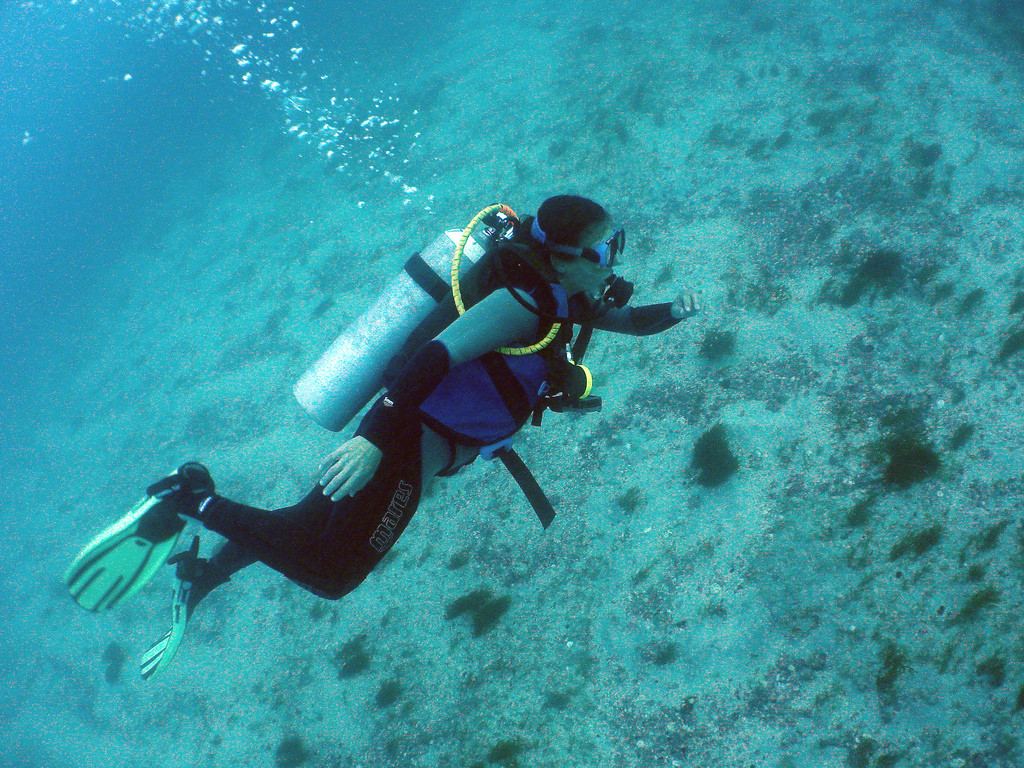 Arraial do Cabo – RJ
Arraial do Cabo offers diving in any condition and weather, without the need for a long trip. The destination has an abundant and diverse marine life and stands out as one of the best diving spots in the Lagos region of Rio de Janeiro.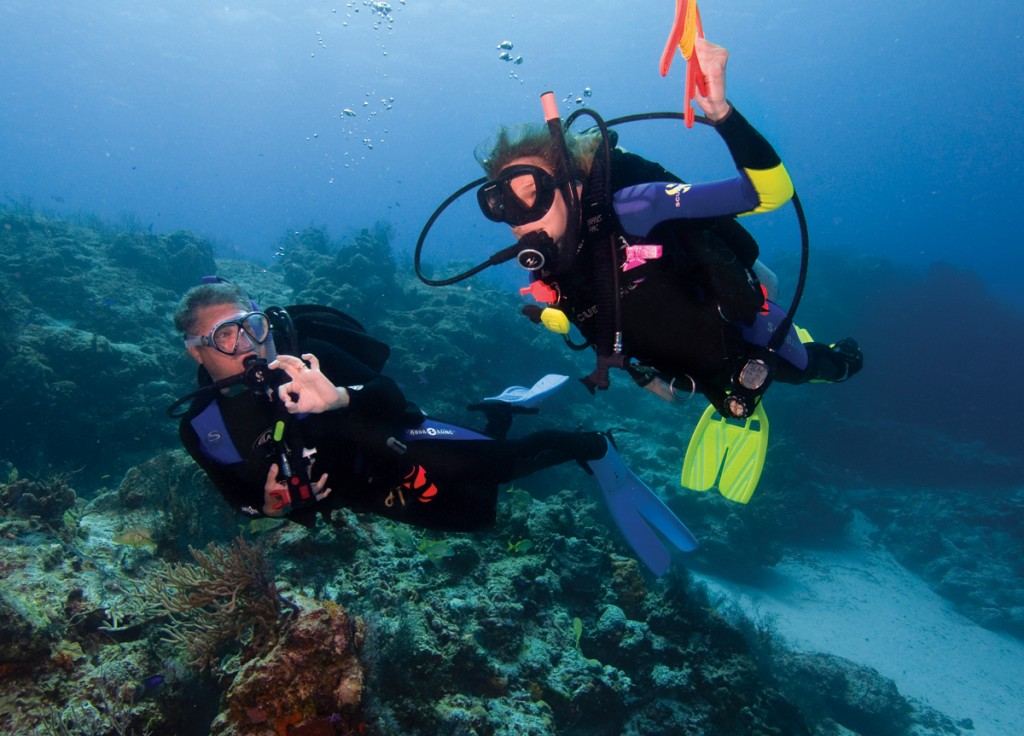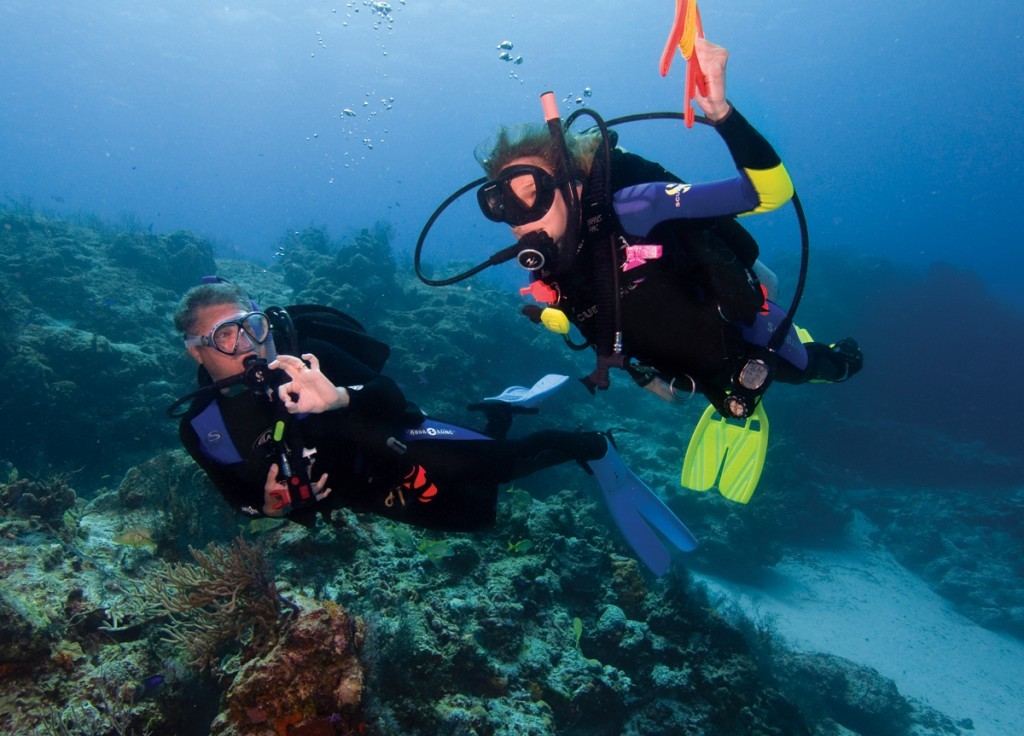 Angra dos Reis – RJ
Located 155 kilometers from the city of Rio de Janeiro and 359 kilometers from São Paulo, Angra dos Reis has its emerald sea, surrounded by more than a hundred islands with tropical vegetation of Serra do Mar. Laje de Matariz is an interesting point, mainly because of the helicopter that was purposely sunk in 2000 to create new attractions for lovers of snorkeling-style diving. All around Angra, however, the marine fauna and flora – especially the wide variety of starfish – draw the attention of divers.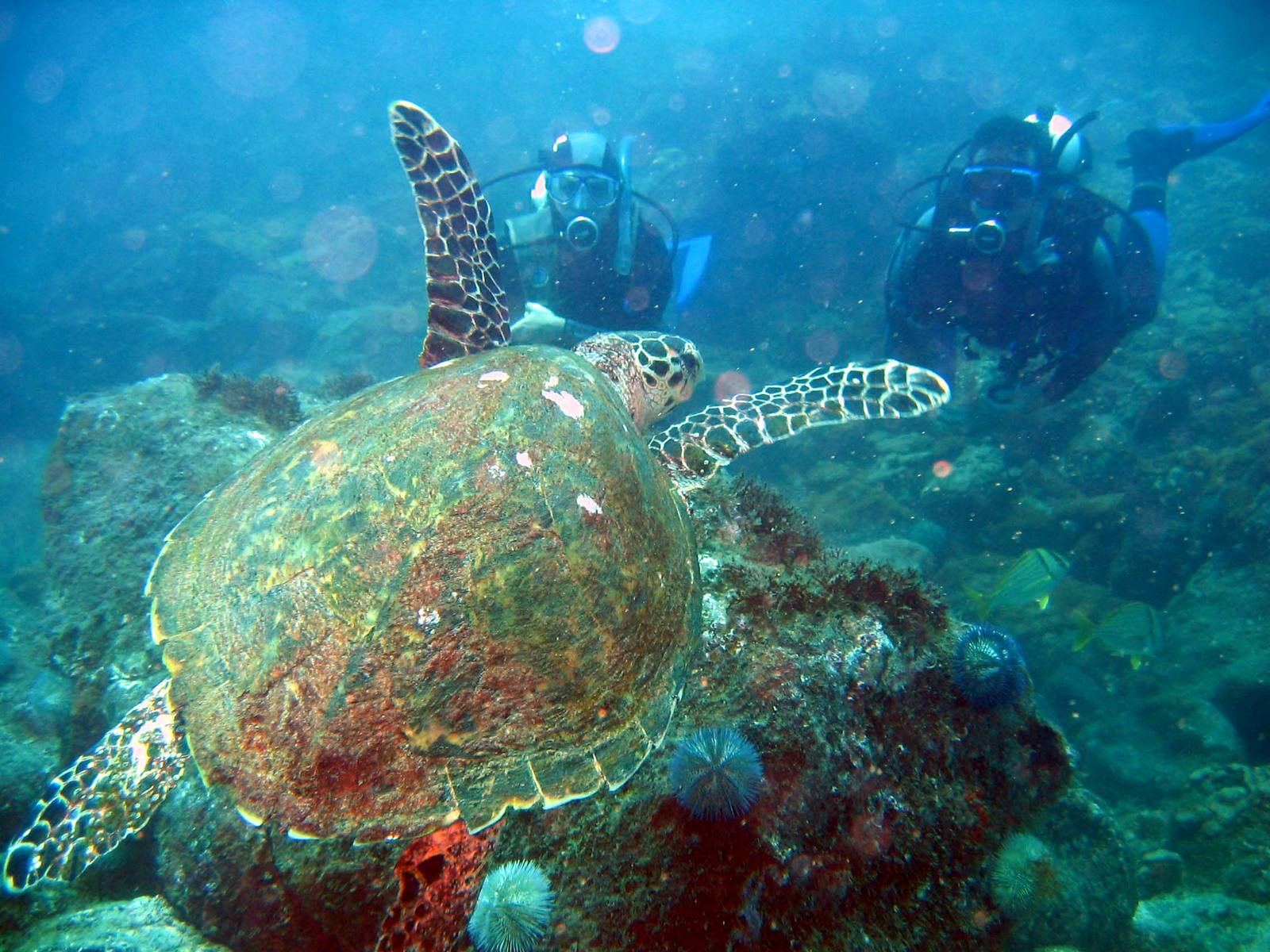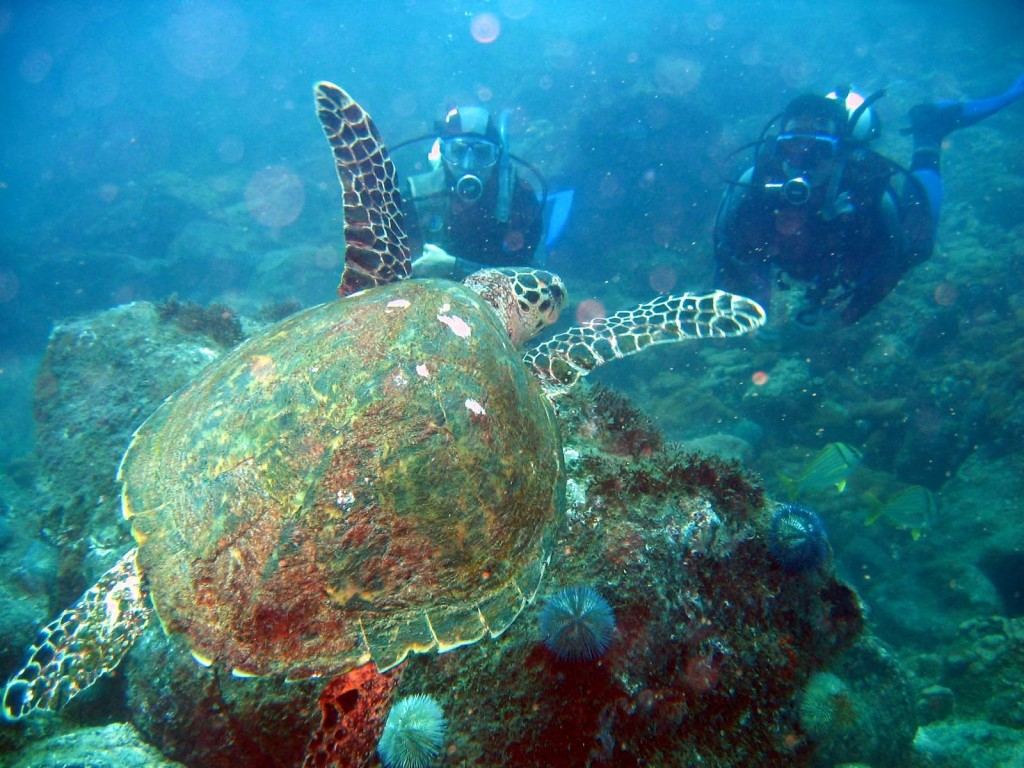 Beautiful – MS
Beautiful It is considered one of the best places for Ecotourism in Brazil, there it is possible to swim in caves and caves, one of the best known spots in the region is the Abismo Anhumas, a cave that houses a lake full of submerged halls. In order to practice scuba diving on site, it is necessary to present a professional certification.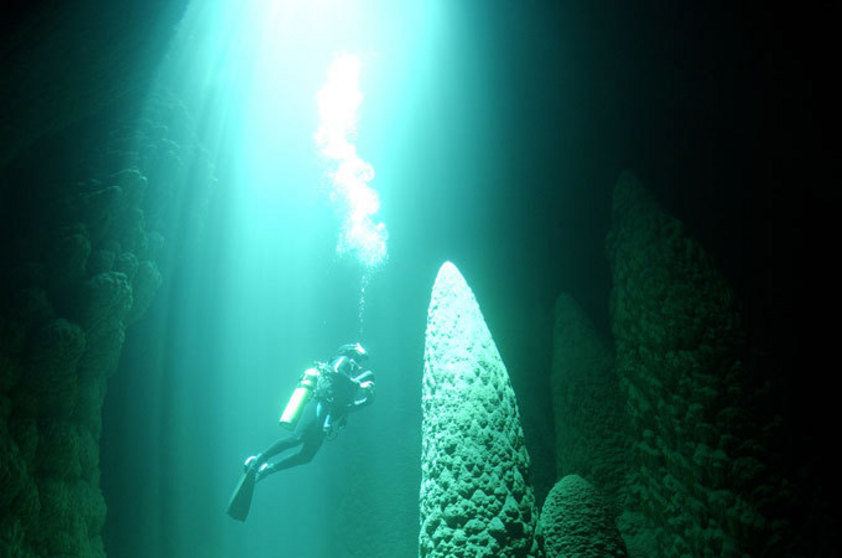 Laje de Santos – SP
Laje de Santos draws the attention of diving enthusiasts as it is one of the key points to find the huge manta rays, which visit the place during the winter.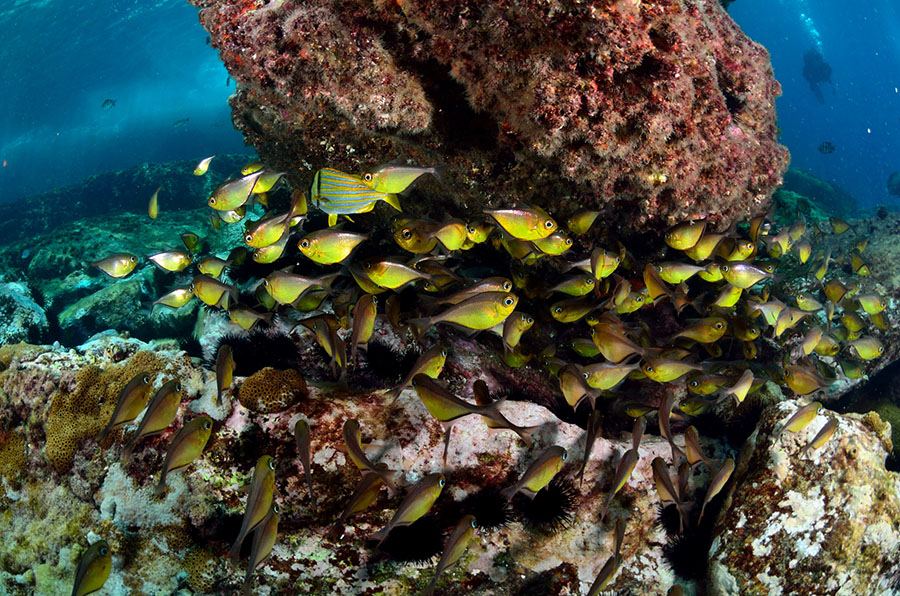 Guarapari - ES
According to the Brazilian Society of Ichthyology, Guarapari has the greatest diversity of reef fish in Brazil. In addition to being able to see this huge amount of fish, it is also possible to visit the Victory 8B, a ship that was sunk on purpose to create artificial reefs.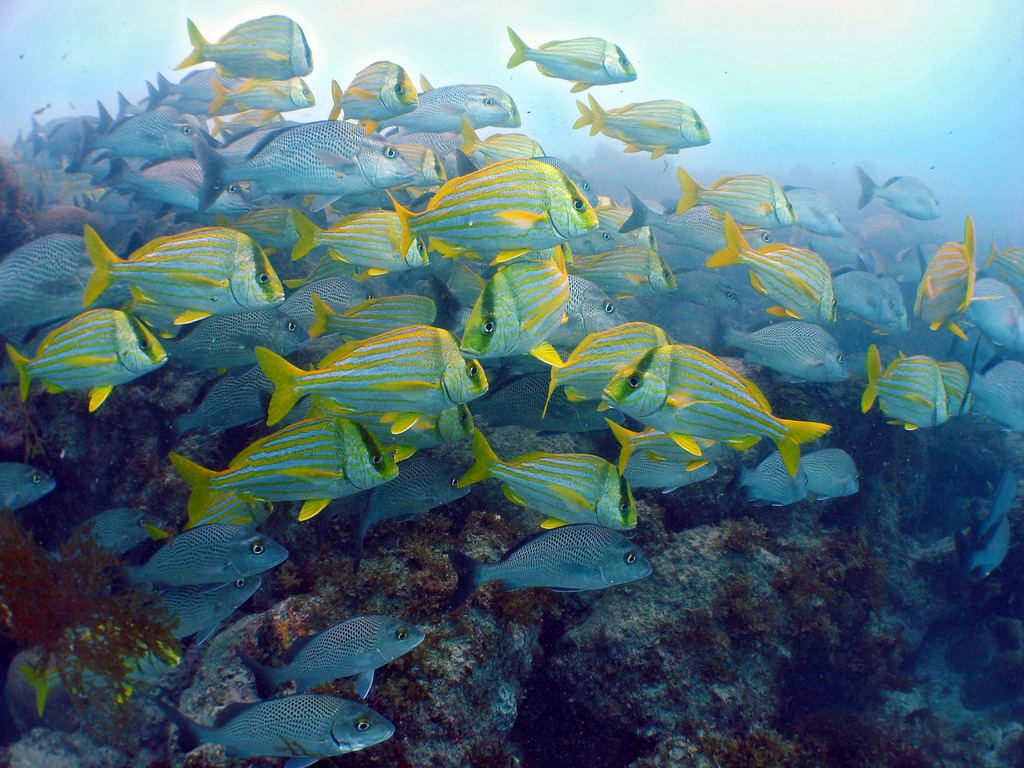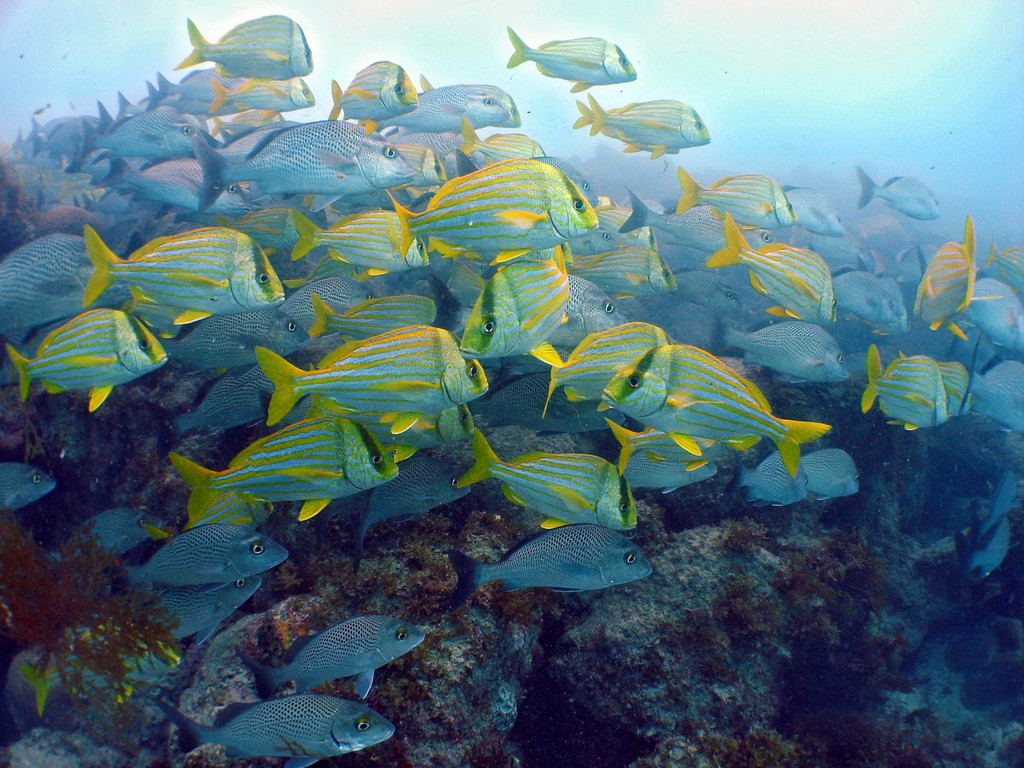 Arvoredo Island - SC
The coast of Santa Catarina is wonderful, to dive in Ilha do Arvoredo it is necessary to have practice since compared to the other places that are on the list, the visibility of the water is very low, it is between 5 and 21 meters. But it is still possible to observe stingrays, octopus, turtles and groupers. You can also find some cannon shipwrecks from old ships.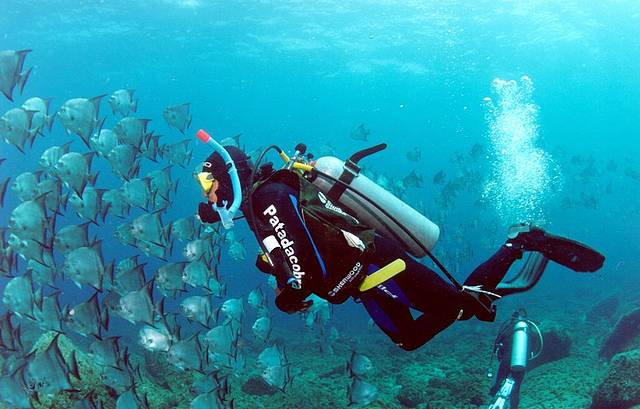 Read too:
Right time to go diving in Maragogi
Arraial do Cabo, the Brazilian diving capital
10 reasons for you to include Fernando de Noronha in your travel list
Floating in Bonito, Rio Sucuri natural aquarium
The Great Barrier Reef one of Australia's most visited destinations
Dica extra para reservar hotéis
Para encontrar inúmeras opções de acomodação e reservar hotéis e pousadas com os melhores preços, utilizamos o Booking.com - disponível em milhares de destinos.
Passagens aéreas mais baratas
Para economizar com voos, consultamos primeiro as passagens aéreas na MaxMilhas, - quase sempre encontramos os melhores preços tanto no Brasil quanto no exterior. As passagens podem ser emitidas mesmo para quem não tem milhas aéreas.
Outras dicas úteis
Encontre informações úteis sobre os best destinations do mundo, com guias de viagens especializados sobre diferentes places to visit in Brazil e no exterior. São milhares de travel tips com sugestões de onde ir na sua viagem, recomendação de hotels, notícias atualizadas e muito mais.
Precisa de um carro na sua viagem? Encontre
aluguel de carro na Rentcars
e cote modelos diferentes podendo ser parcelado em até 10x. Já para passeios e ingressos antecipados, fechamos tudo sempre pela
Get Your Guide
.
Deseja falar com a redação, promover a sua marca ou relatar algum erro encontrado nesta página? Envie uma mensagem para
[email protected]
Subscribe to our channel:
---
---