Amazingly, Africa is the second largest continent on Earth. Therefore, the destination offers a unique diversity of natural beauties and cultural diversity, bringing tourists into direct contact with nature and the exotic.
That's why we've separated some very peculiar places on the continent that, for sure, should be on everyone's travel list.
Victoria Falls
Located between Zambia and Zimbabwe, Victoria Falls is among the largest waterfalls in the world. In addition to the various falls and bridges, it is still possible to swim in a natural pool at the top of the falls affectionately called the Devil's Pool. Also, people can swim very close to the edge of the waterfall.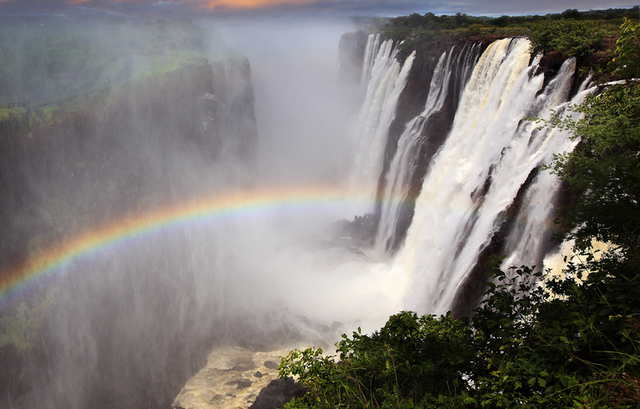 Pyramids of Giza
Surprisingly, the pyramids of Giza are one of the most architectural, historical and cultural heritage sites in the world. To reach the famous buildings, the ideal is to go to Cairo, the gateway to one of the 7 wonders of the ancient world.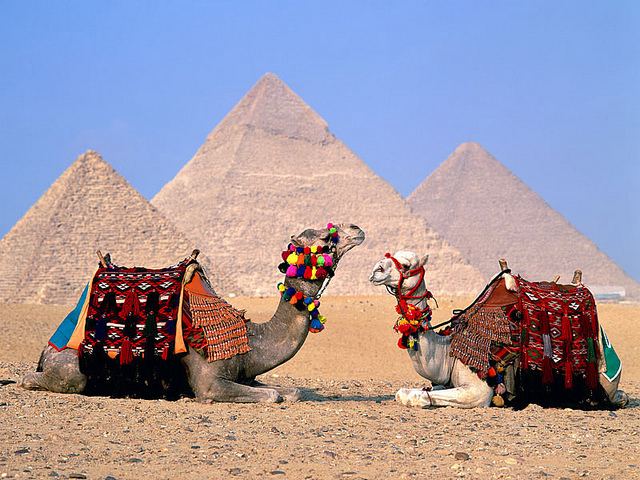 Serengeti National Park
The Serengeti is a large national park (about 40,000km²) in the Serengeti region of northern Tanzania and southwest Kenya in East Africa. Famous for the annual migrations of wildebeest, zebra and gazelle that take place from May to June. In the park live more than 35 species of large mammals such as lions, hippos, elephants, leopards, rhinos, giraffes, antelopes and buffaloes. In addition, the park also has hyenas, cheetahs, monkeys and more than 500 species of birds.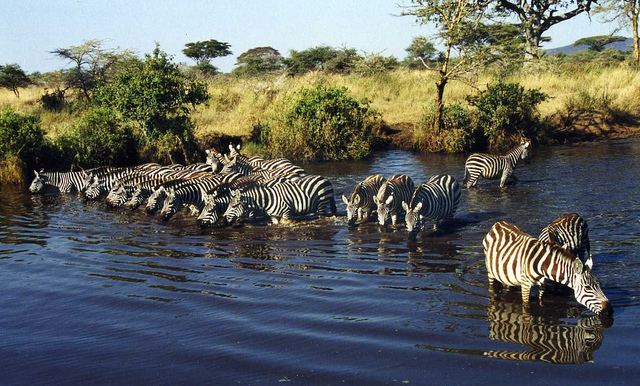 Sun City
Sun City is a South African holiday resort. The place is very famous and artists like Frank Sinatra, Queen, Ray Charles and Elton John have performed there. Finally, around Sun City are luxury hotels, golf courses, swimming pools, casinos and beautiful forests surrounding the resort.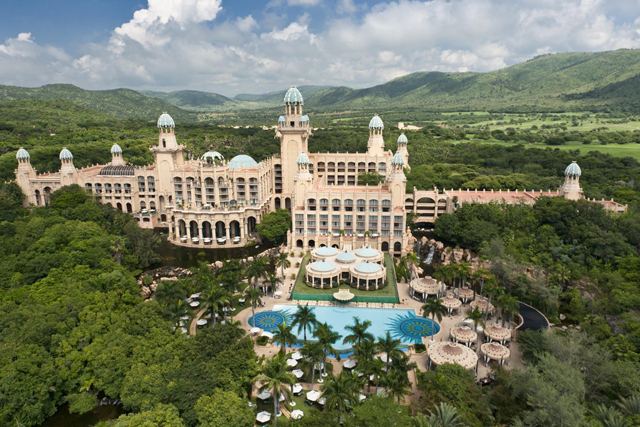 Cape of Good Hope
The Cape of Good Hope is the point where the Indian and Atlantic oceans meet. Therefore, in the past, the place was a strategic point of European trade routes to the East.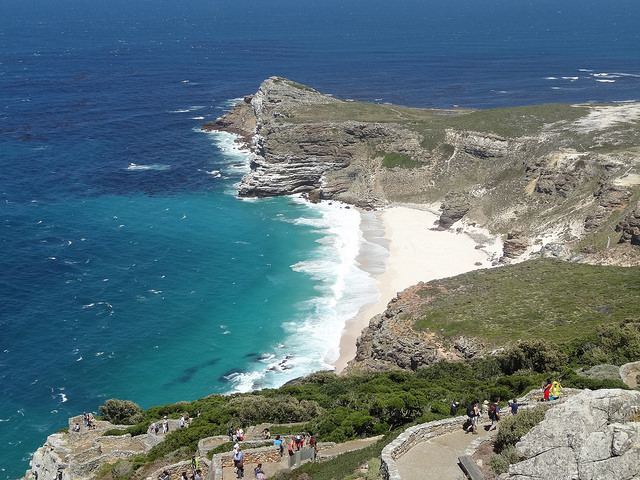 Mount Kilimanjaro
Mount Kilimanjaro is known as the roof of Africa as it has an altitude of 5,895m at Uhuru Peak, the mountain is located in northern Tanzania, along the Kenyan border.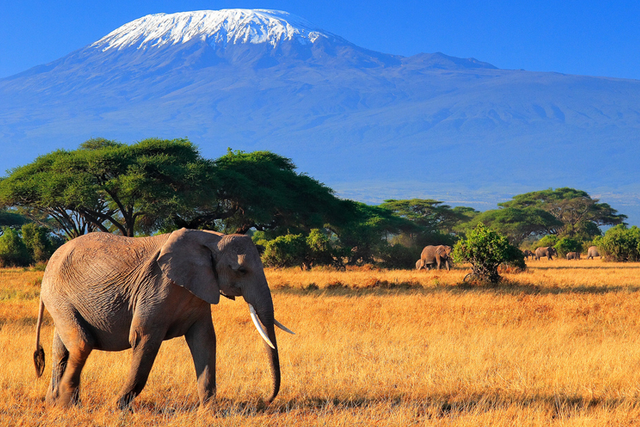 Sossusvlei National Park
Sossusvlei is a national park home to Namibia's iconic red dunes. It is in the south of the Namib Desert, in the Namib-Naukluft National Park. Surprisingly, the region has very different landscapes, with a dramatic climate, its arid ground, the immense blue and cloudless sky. Finally, its giant dunes leave you with the feeling of being a grain of sand.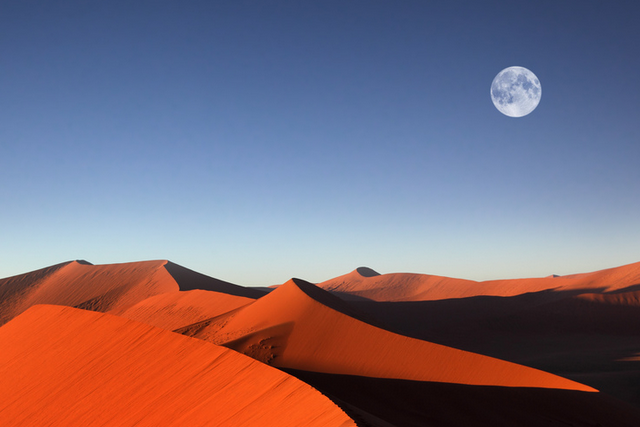 Valley of the Kings
Finally, the Valley of the Kings, in addition to being the place where the famous tomb of Tutankhamun was discovered, houses the tomb of the sons of Ramses II. In the latter, 130 corridors and chambers were found, which makes it the largest in the area and one of the largest in the world. But, as research progresses, that number may reach 200. This is because there are already 63 tombs found by archaeologists in that valley, named KV1 to KV63 according to the chronological order of discovery. Its walls were carved and painted with magnificent murals depicting scenes from everyday Egyptian life and the land of the gods. In addition, treasures were stored in the chambers: everything a person would need to sustain life in eternity, from furniture to food, statues, ships and jewelry.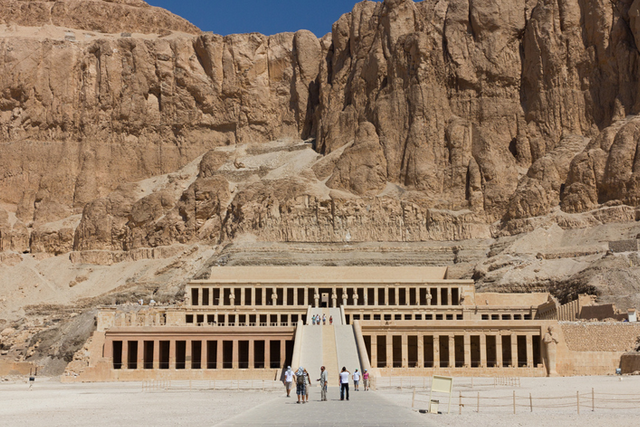 Know other places in Africa worthy of being on this list? Insert your tip in our comments!
Plan your trip:
Find the best price on accommodation, airline tickets and promotions in real time without paying extra for it. Search for your flight across all airlines at once and make sure you get the best deal. Plan: Airline tickets | Book Hotels 
Read too:
Cliché trips to do before you die
Porto de Galinhas, natural paradise in Pernambuco
Vacations in Amazonas: options for tours in Manaus and region
5 Brazilian destinations for waterfall lovers
Discover the most beautiful beaches in the Northeast
Photos: Dietmar Temps, Tour Memphis Egypt Tours, Leo Soares, Culturanamochila, Hamad Darwish, Dietmar Temps, Cunocyn.
Dica extra para reservar hotéis
Para encontrar inúmeras opções de acomodação e reservar hotéis e pousadas com os melhores preços, utilizamos o Booking.com - disponível em milhares de destinos.
Passagens aéreas mais baratas
Para economizar com voos, consultamos primeiro as passagens aéreas na MaxMilhas, - quase sempre encontramos os melhores preços tanto no Brasil quanto no exterior. As passagens podem ser emitidas mesmo para quem não tem milhas aéreas.
Outras dicas úteis
Encontre informações úteis sobre os best destinations do mundo, com guias de viagens especializados sobre diferentes places to visit in Brazil e no exterior. São milhares de travel tips com sugestões de onde ir na sua viagem, recomendação de hotels, notícias atualizadas e muito mais.
Precisa de um carro na sua viagem? Encontre
aluguel de carro na Rentcars
e cote modelos diferentes podendo ser parcelado em até 10x. Já para passeios e ingressos antecipados, fechamos tudo sempre pela
Get Your Guide
.
Deseja falar com a redação, promover a sua marca ou relatar algum erro encontrado nesta página? Envie uma mensagem para
[email protected]
Subscribe to our channel:
---
---