Today, December 2nd, "Espaço do Viajante" will be launched to the public, the first streaming platform 100% dedicated to tourism. There will be thousands of hours of content, where the subscriber will be able to travel without leaving home to all continents in the most desired destinations on the planet.
In addition to the videos, the platform will offer consumers the possibility of being part of a club of advantages that will offer great discounts in stores, services and experiences throughout Brazil. Several e-books and free travel guides, more than 2,500 restaurants across the country and brands such as Tokstok and World Tennis are already connected to the service.
The platform is the result of the growing consumption of travel content on social media due to the pandemic and the need to stay at home. When analyzing data from Google and YouTube for 2020, the search for content about travel increased by 118%, but, in addition to viewing, the audience is also satisfied with who produces the content, since 48% of the content watched is from vlogs.
Thus, in order to innovate in the production of travel content, the platform brings together more than 20 influencers and presenters in the niche.
Rogerio Enachev, one of the founders of the project and producer of the channel Louco por Viagens, comments that the objective of the platform is "to value the producers of travel content in Brazil". For this, the platform will work as a large cooperative among influencers, as each producer will receive a percentage of the profits, but will also be responsible for turning part of their audience into subscribers.
Subscribers will find videos organized by continents, countries, cities and even alphabetically. When searching for a particular destination, the person can find different content from the same place, but with the perspectives of each producer. "Espaço do Viajante" will also have its own label and promises its own exclusive productions in the first few months.
"I can see that subscriber who is about to travel to Marrakesh in Morocco for example; and you are looking for news or curiosities to know during your trip and you come across four, five or six videos about your next destination", says Fernando de Borthole, participant of "Aero - Behind Aviation" and Content Director at platform.
The "Traveler's Space" will offer two subscription formats, both cost-effective. The first will offer the streaming service, with these thousands of hours of content divided into several titles, with productions on all continents. An ideal option for those who want to explore the world without leaving home, in addition to consuming highly qualified entertainment.
The second option will offer the possibility for the subscriber to be part of a benefits club with great discounts and advantages in thousands of restaurants, stores and websites where he will be able to use these advantages throughout the year.
"Today, what people are increasingly looking for is a pleasant experience in the content they consume on the internet, so there is great expectation for this launch, as it is an unprecedented format in the travel segment and promises to revolutionize the way to consume entertainment and tourism information, in Brazil and in the world", explains Rodrigo Ruas, presenter and one of the founders of the project.
With a strong team, "Espaço do Viajante" brought together the biggest influencers and travel presenters in Brazil and has great names such as: Rodrigo Ruas, Amanda do Prefiro Viajar, the Vaz Aonde channel, among several other producers that together have more than 15 Million followers in the sum of their social media.
Unlike streaming platforms that are already on the market such as Netflix, HBO and Globo Play, "Espaço do Viajante" arrives to meet an existing demand, but organized in episode forms and without breaks or advertisements.
Now what remains is to wait for the launch and see if the platform will deliver all these facilities.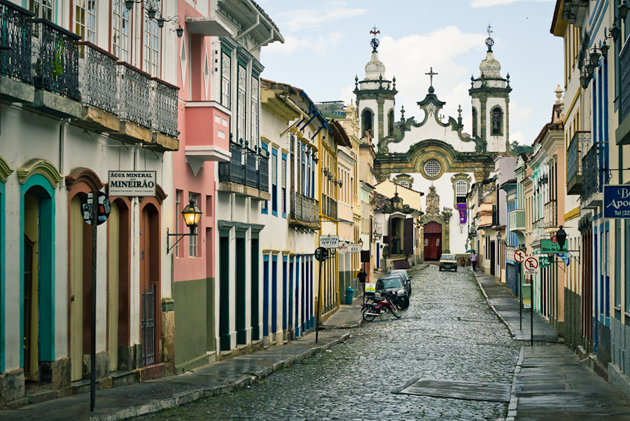 Content via DINO | Web site: https://espacodoviajante.com.br/ev/
Dica extra para reservar hotéis
Para encontrar inúmeras opções de acomodação e reservar hotéis e pousadas com os melhores preços, utilizamos o Booking.com - disponível em milhares de destinos.
Passagens aéreas mais baratas
Para economizar com voos, consultamos primeiro as passagens aéreas na MaxMilhas, - quase sempre encontramos os melhores preços tanto no Brasil quanto no exterior. As passagens podem ser emitidas mesmo para quem não tem milhas aéreas.
Outras dicas úteis
Encontre informações úteis sobre os best destinations do mundo, com guias de viagens especializados sobre diferentes places to visit in Brazil e no exterior. São milhares de travel tips com sugestões de onde ir na sua viagem, recomendação de hotels, notícias atualizadas e muito mais.
Precisa de um carro na sua viagem? Encontre
aluguel de carro na Rentcars
e cote modelos diferentes podendo ser parcelado em até 10x. Já para passeios e ingressos antecipados, fechamos tudo sempre pela
Get Your Guide
.
Deseja falar com a redação, promover a sua marca ou relatar algum erro encontrado nesta página? Envie uma mensagem para
[email protected]
Subscribe to our channel:
---
---