Farol Santander opens an exhibition about Tarsila do Amaral with 490 square meters, divided into 7 themed environments, and will be on display until February 2020 
Scheduled to open on November 26, Faros Santander will inaugurate the exhibition "Tarsila for children". There will be seven themed spaces totaling 490 square meters on 2 floors of one of the most famous buildings in the capital of São Paulo. Curated by great-niece Tarsilinha, Patrícia Engel Secco and Karina Israel. Despite being named after the famous artists of the modernist movement, there will be no original paintings by Tarsila do Amaral.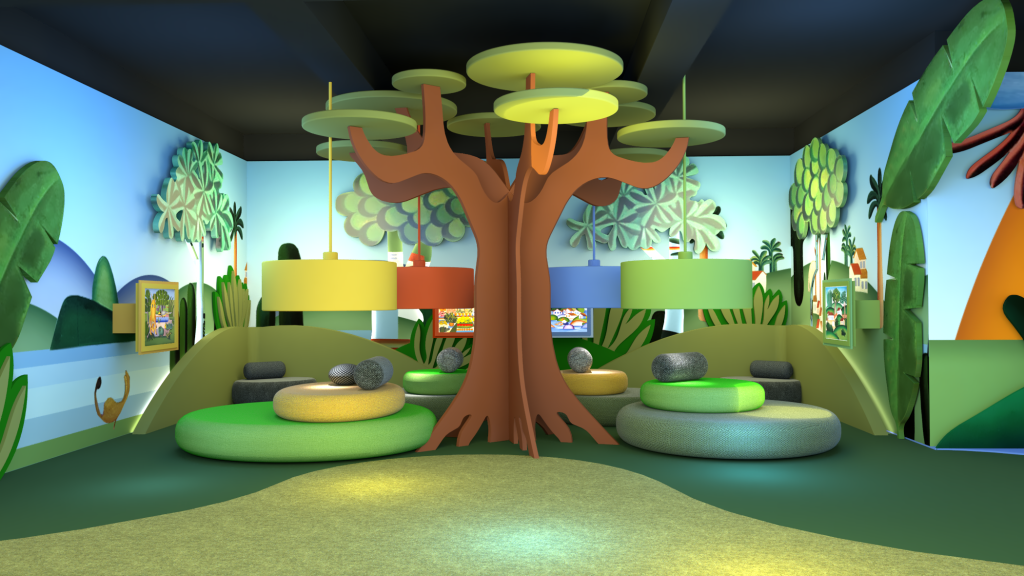 The immersive exhibition has a project signed by YDreams Global and will present scenographic resources to give the visitor the sensation of walking among the artist's works. 
The sample should be on display until February 2, 2020, and the Tickets can be purchased on the website. 
Tarsila Exhibition for Children
Visitors attending the "Tarsila for Children" exhibition will find four themed stations on the 20th floor and three on the 19th floor of Farol Santander.
Among the highlights are the space entitled Village of the Senses, an area that recalls the artist's childhood and was inspired by the painting A Feira. The area is highlighted by a collection with a striking feature of the painter's childhood, such as her bedroom with a music box, the living room with a piano, family photos and her favorite perfume.
Another highlight of the exhibition is the area dedicated to the giant Abaporu, which shares space with the works Sol Poente and A Lua, in a room full of scenographic cacti and holographic flowers. The setting is designed for photography lovers, with several beanbags spread out in front of a series of concentric orange circles.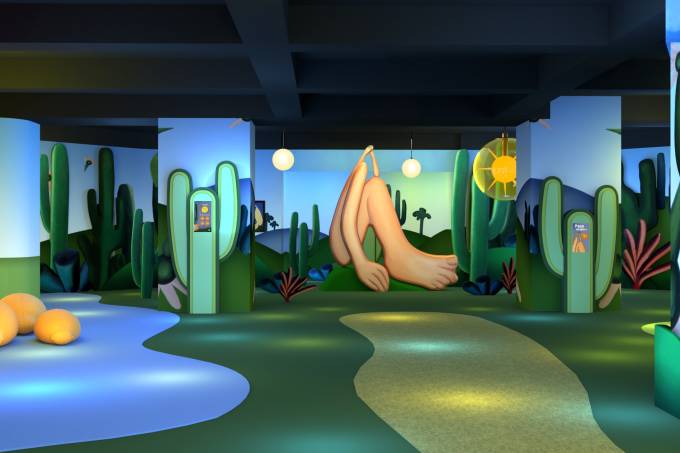 In the "A Cuca" environment, the public will find projections of imaginary beings from the work of Tarsila do Amaral. Also on this floor are areas inspired by "Postcard", "Urutu", "O Touro" and "Floresta", the latter being an area designed for people with visual impairments.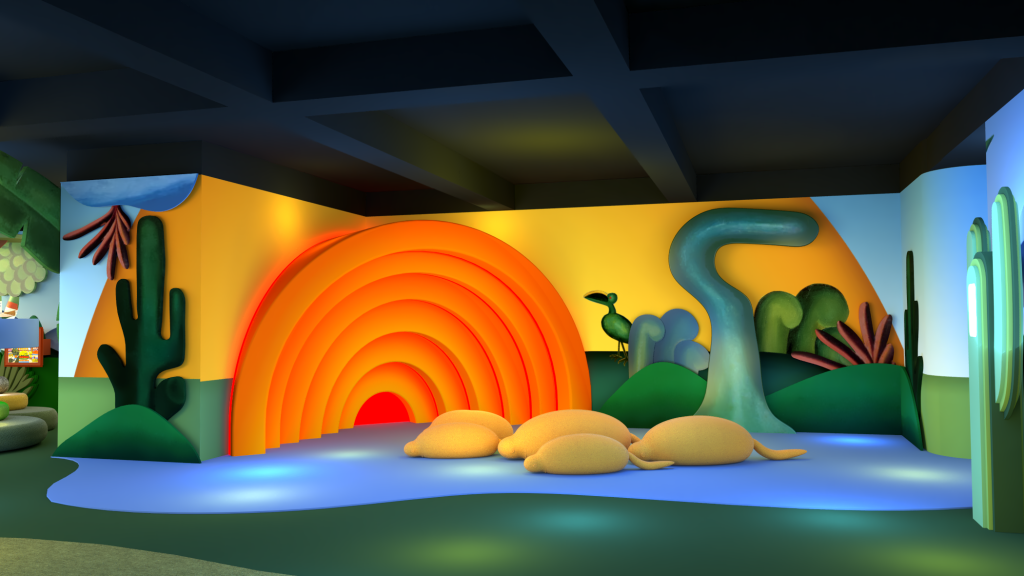 Information
Santander lighthouse
Rua João Bricola, 24, downtown
Phone: 3553-5627
Tuesday to Sunday, 9 am to 8 pm
From November 26th to February 2nd
Dica extra para reservar hotéis
Para encontrar inúmeras opções de acomodação e reservar hotéis e pousadas com os melhores preços, utilizamos o Booking.com - disponível em milhares de destinos.
Passagens aéreas mais baratas
Para economizar com voos, consultamos primeiro as passagens aéreas na MaxMilhas, - quase sempre encontramos os melhores preços tanto no Brasil quanto no exterior. As passagens podem ser emitidas mesmo para quem não tem milhas aéreas.
Outras dicas úteis
Encontre informações úteis sobre os best destinations do mundo, com guias de viagens especializados sobre diferentes places to visit in Brazil e no exterior. São milhares de travel tips com sugestões de onde ir na sua viagem, recomendação de hotels, notícias atualizadas e muito mais.
Precisa de um carro na sua viagem? Encontre
aluguel de carro na Rentcars
e cote modelos diferentes podendo ser parcelado em até 10x. Já para passeios e ingressos antecipados, fechamos tudo sempre pela
Get Your Guide
.
Deseja falar com a redação, promover a sua marca ou relatar algum erro encontrado nesta página? Envie uma mensagem para
[email protected]
Subscribe to our channel:
---
---