Check out six waterfalls to enjoy nature close to São Paulo. Good trip! 
Live in Sao Paulo and are you in the mood to cool off without going too far? In addition to the extensive coastline formed by different municipalities, the state of Sao Paulo also offers several waterfalls and freshwater baths scattered in different places. Therefore, here we separate 6 waterfalls to enjoy close to the capital.
Waterfalls in the State of São Paulo
Prumirim Waterfall – Ubatuba
For sure, the Prumirim Waterfall is one of the best known in Ubatuba. Its access is easy and can be done through a fast trail that lasts only 3 minutes. The route starts at kilometer 30 of the Rio – Santos highway. In addition, the waterfall is a sequence of wells with a path to Prumirim beach, where Prumirim Island is right in front of it. For sure, this is another famous stop among divers.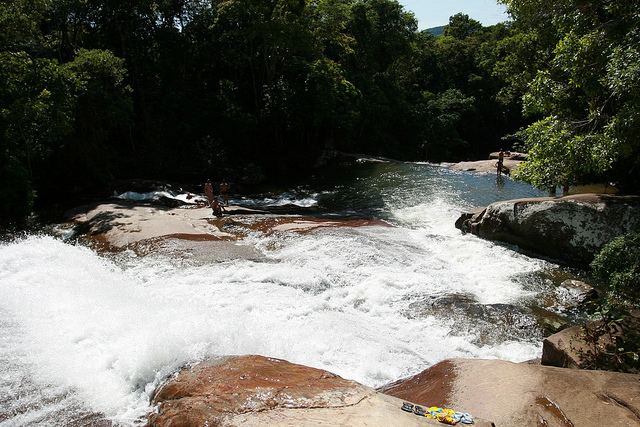 Fumaça Waterfall – Paranapiacaba
The Fumaça waterfall is the best known among the waterfalls on the Paranapiacaba trails. This is because it is formed by several levels of rock, with a total of approximately 60 meters of fall. The volume of water varies throughout the year, but it can be another refreshing option close to the capital of São Paulo.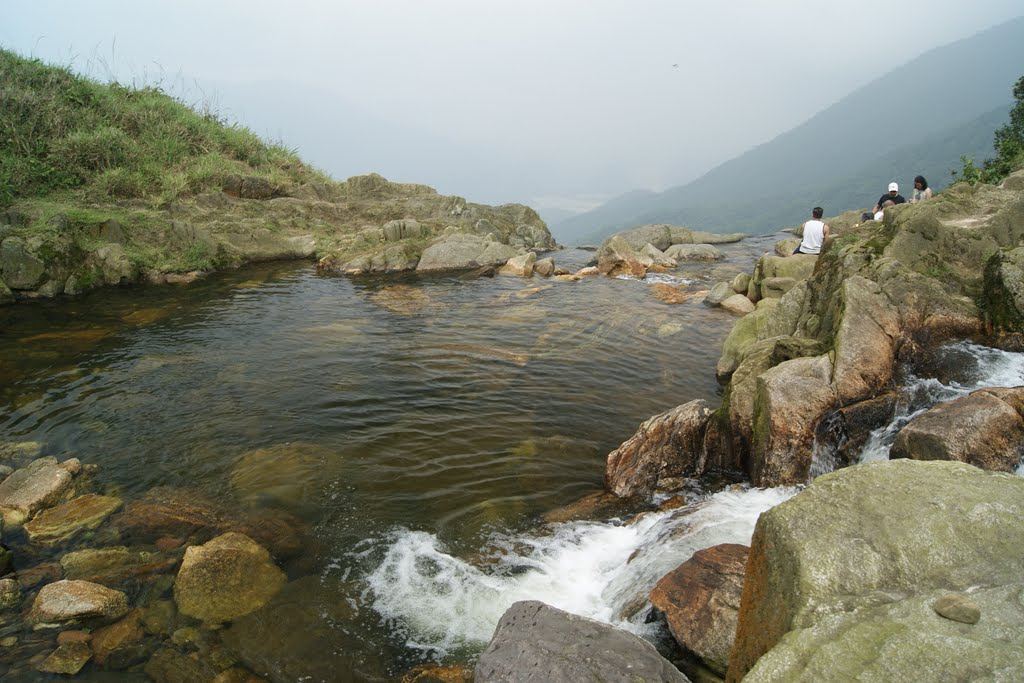 Grampos Waterfall – Paranapiacaba
Also in Paranapiacaba, the Grampos waterfall falls parallel to the Fumaça waterfall. Therefore, both have a very similar formation: several waterfalls are formed during the course, because between them there is a fall bordering more than 60 meters in height.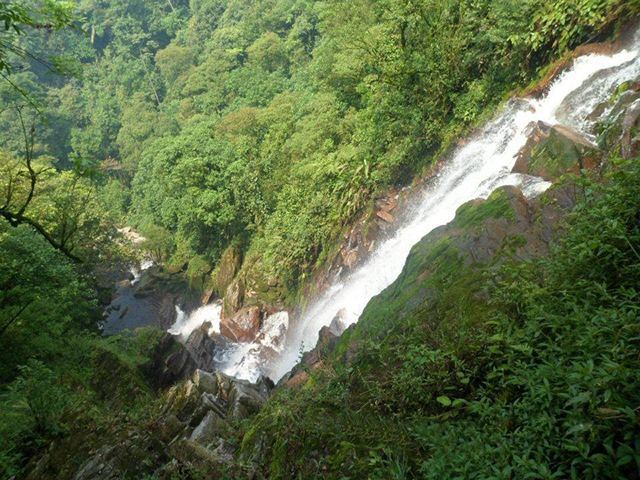 Funil Waterfall – Itanhaém
The Funil waterfall is about 50 meters high and is located between the municipalities of Embu Guaçu and Itanhaém, surrounded by closed native forest. As a result, it is formed by two drops and a central potion located at the bottom, forming a great diving spot.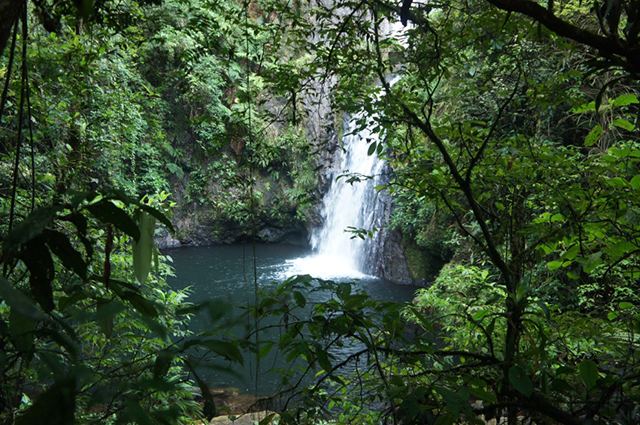 Paradise Waterfall – Peruíbe
The Paraíso waterfall, on the Itinguçu river, descends in the form of a step, reaching 17 meters in a gradual fall. There you will also find the Tobogã do Paraíso, a drop that slides down to the natural pool, in the middle of Serra dos Itatins. Finally, the waterfall is located inside the Juréia Ecological Station, in Itatins, and access is via the Guaraú – Una road.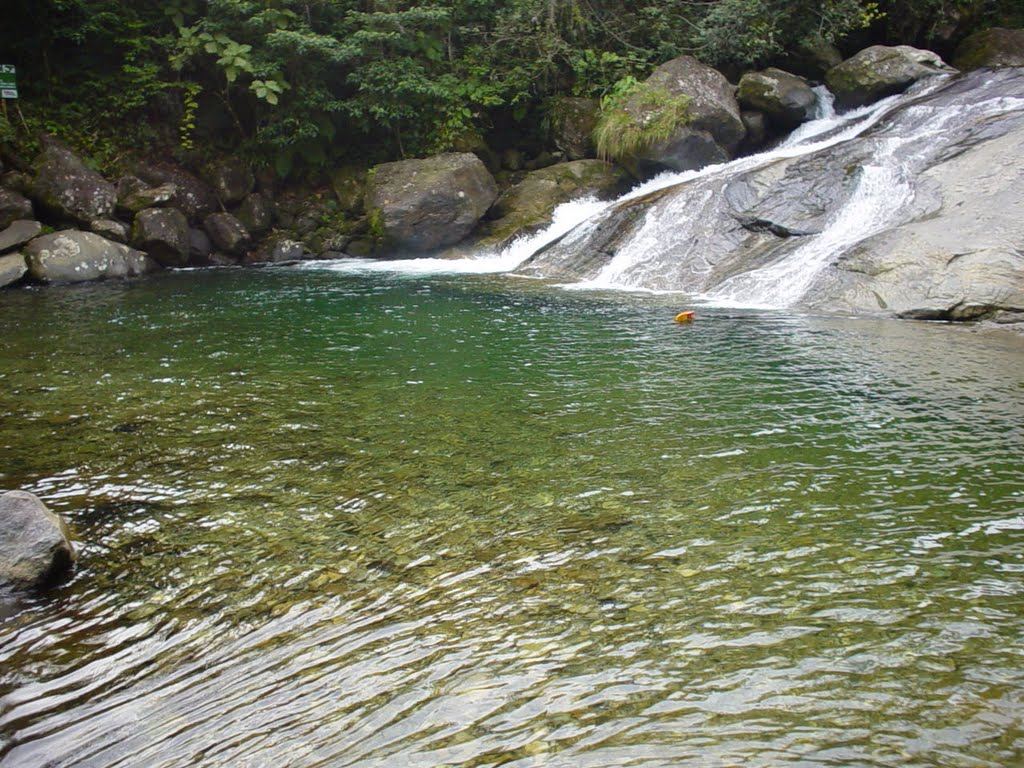 Itambé Waterfall – Cassia dos Coqueiros
Finally, the Itambé waterfall is formed by an 84-meter high wall with a high-volume waterfall. Undoubtedly, it is one of the most spectacular waterfalls in SP, located in the municipality of Cássia dos Coqueiros. Want to spend a day in nature? Well, this can certainly be your next destination.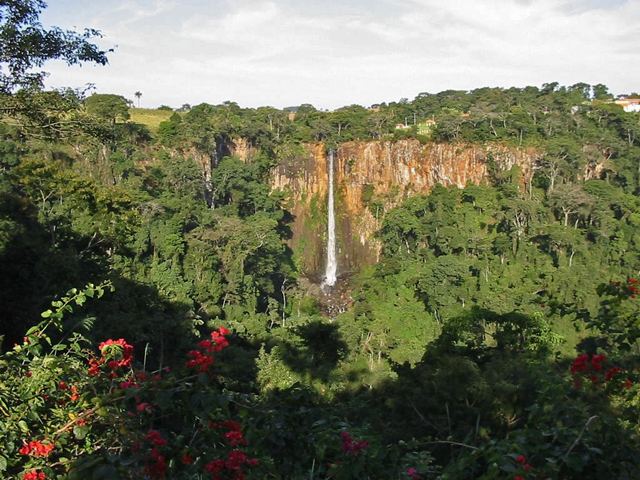 Read too:
» See the main attractions to visit in downtown São Paulo
» Ubatuba, a preserved paradise on the north coast of São Paulo
» Ilhabela, paradise on the north coast of São Paulo
» 5 trips to do in the state of São Paulo
» Charming hotels to visit in São Paulo
Photos: Sergio Goncalves, Ricardo J Carvalho, Desviantes, Manoel Moraes, Miguel Schincariol.
Dica extra para reservar hotéis
Para encontrar inúmeras opções de acomodação e reservar hotéis e pousadas com os melhores preços, utilizamos o Booking.com - disponível em milhares de destinos.
Passagens aéreas mais baratas
Para economizar com voos, consultamos primeiro as passagens aéreas na MaxMilhas, - quase sempre encontramos os melhores preços tanto no Brasil quanto no exterior. As passagens podem ser emitidas mesmo para quem não tem milhas aéreas.
Outras dicas úteis
Encontre informações úteis sobre os best destinations do mundo, com guias de viagens especializados sobre diferentes places to visit in Brazil e no exterior. São milhares de travel tips com sugestões de onde ir na sua viagem, recomendação de hotels, notícias atualizadas e muito mais.
Precisa de um carro na sua viagem? Encontre
aluguel de carro na Rentcars
e cote modelos diferentes podendo ser parcelado em até 10x. Já para passeios e ingressos antecipados, fechamos tudo sempre pela
Get Your Guide
.
Deseja falar com a redação, promover a sua marca ou relatar algum erro encontrado nesta página? Envie uma mensagem para
[email protected]
Subscribe to our channel:
---
---