We have already mentioned some hostels in Brazil where you can work in exchange for accommodation and some people asked if it is possible to get jobs like this from abroad as well. If you're on a tight budget, but want to travel, do an exchange program or maybe just spend some time in another country, know that there are some ways to get jobs that already give you accommodation and meals.
This is already a reality in dozens of countries and there are websites specializing in these types of opportunities. The workload is reduced, normally the traveler works about 3 or 4 days a week, since the most important thing is that you also enjoy and can enjoy the destination you have chosen. The modality works on the basis of exchange, where everything is agreed with the professional and with the host – the hostel owner, allowing everyone to gain from it.
You choose the duration of the work and schedule the period in advance: it can be two weeks or months! Work Exchange or "work exchange" in free translation, is nothing more than the exchange of a few hours of work per week for accommodation and basic expenses. A practical way that allows people to travel spending much less, in addition to being able to contribute in some way in the places where they go.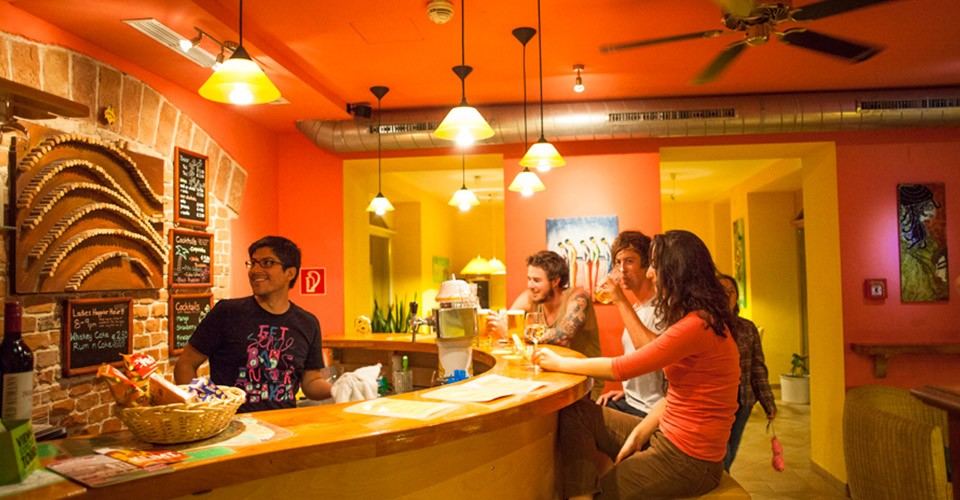 There are different vacancies that you can apply for: hostel receptionist, help with publicity, breakfast preparation, as a bartender, general service assistant, tour guide and even promote parties and activities for guests to interact.
With this you can also plan a trip going through a sequence of dream destinations, working and traveling in different cities. You can start your trip in a hostel in Santiago, then in Barcelona, Rome and even include London in the same trip, in addition to meeting people from all over the world! Hosting is guaranteed and available in dozens of countries.
How to find a job abroad?
Some sites centralize these opportunities, allowing users to locate vacancies according to the choice of destinations. That's how the worldpackers, a site created by a Brazilian who traveled the world helping in hostels. There are already more than 90 countries and dozens of hostels registered. Also in the concept of work exchange, but with other opportunities besides hostels, the workaway promotes volunteer work in various projects around the world, and can be another alternative for independent travelers to travel more.
How do I apply for opportunities?
These sites act as facilitators and bridge the gap between those who are hiring and those who want to find jobs. If you found a cool opportunity and want to know more about the vacancies, just register and after that, contact the antitriões and negotiate your participation. It's free to locate opportunities and browse the site, however, to get in touch with the potential contractor you need to be a subscriber and contribute a nominal fee.
So, are you excited? Maybe these new tools to travel for less could be the incentive you needed to embark on a trip for good. Have you used any of these sites? Leave your comment to motivate even more people.
Read too:
Young man travels around Europe spending just 1 euro a day
What it's like to work on organic farms around the world
Working abroad: improve your CV by visiting new countries
American travels for 50 years and knows every country in the world
Traveling the world as a volunteer: a journey for good
Brazilian cities that will leave you with the feeling of being in another country
Dica extra para reservar hotéis
Para encontrar inúmeras opções de acomodação e reservar hotéis e pousadas com os melhores preços, utilizamos o Booking.com - disponível em milhares de destinos.
Passagens aéreas mais baratas
Para economizar com voos, consultamos primeiro as passagens aéreas na MaxMilhas, - quase sempre encontramos os melhores preços tanto no Brasil quanto no exterior. As passagens podem ser emitidas mesmo para quem não tem milhas aéreas.
Outras dicas úteis
Encontre informações úteis sobre os best destinations do mundo, com guias de viagens especializados sobre diferentes places to visit in Brazil e no exterior. São milhares de travel tips com sugestões de onde ir na sua viagem, recomendação de hotels, notícias atualizadas e muito mais.
Precisa de um carro na sua viagem? Encontre
aluguel de carro na Rentcars
e cote modelos diferentes podendo ser parcelado em até 10x. Já para passeios e ingressos antecipados, fechamos tudo sempre pela
Get Your Guide
.
Deseja falar com a redação, promover a sua marca ou relatar algum erro encontrado nesta página? Envie uma mensagem para
[email protected]
Subscribe to our channel:
---
---