Have you ever thought about studying French on your own? Check out websites, apps, and YouTube channels to learn French online for free.
French is one of the most charming and spoken languages in the world! There are approximately 270 million natives spread across regions on five continents.
If you are thinking of learning French for free, there are numerous possibilities online such as Youtube channels, apps, websites and Podcasts.
Below, we have selected several platforms that offer free French classes, with an emphasis on students who are starting or have intermediate knowledge of the language.
Sites to learn French for free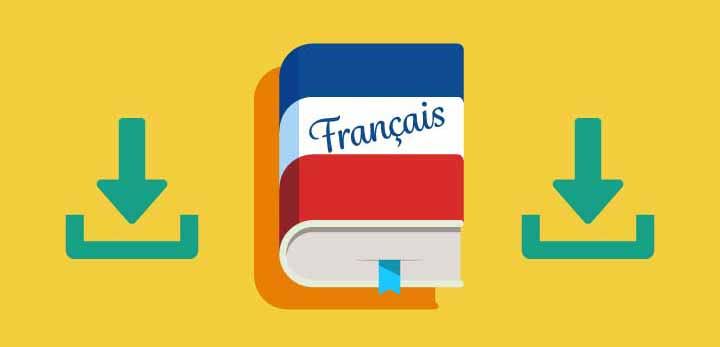 kultivi
THE kultivi offers French lessons free of charge 100%. You register and you can study whenever and wherever you want. You will also have PDF material to download and follow your evolution process.
The site also offers online courses in other languages and some aimed at public tenders, OAB and Enem. It counts, in total, with more than 4 thousand classes and thousands of students.
Très Bien French
THE Très Bien French is a great site to learn the most basic of the language (vocabulary, phrases, verbs, grammar).
All classes are guided through audio, lessons based on real-life situations, pronunciation exercises and multiple quiz games.
BBC
the website of BBC Language It's a great way to learn French for free. With a friendly layout, the site offers free online games, exercises, videos, audios and other materials.
French Zero
The website French Zero offers classes in basic and intermediate modules, guided with exercises, podcasts and activities with music for those who are starting or who already have some knowledge of French.
TV5 Monde
THE TV5 Monde offers lessons, tests, videos, quizzes and pages to interact with other users and train your vocabulary. The platform also has a French dictionary, but does not have a Portuguese version.
Apps to learn French for free
Duolingo
THE Duolingo is already an old acquaintance of people who love to study new languages. One of the most popular apps for free lessons not only in French, but also in English, Spanish, Italian and other languages.
With a friendly interface, the application offers fun exercises that help the user to acquire more vocabulary and grammar structure rules.
Babbel
With dynamic and interactive methodologies, the Babbel uses lessons from beginner to advanced level. In it, the user can improve vocabulary, reading, writing and conversation.
memory
Available for Android and iPhone, the memory teaches languages in the form of a dynamic and fun game. Despite offering a free version, the app also has an additional paid version, which offers access to other games and offline functionality.
Tandem
THE Tandem is a social network where you learn French with a native who is interested in learning the languages you speak.
It is possible to chat by writing, recording and listening to audio and video call.
Youtube channels to learn french for free
Mademoiselle Oliveira
the french teacher Janaína Oliveira gives classes in Portuguese for beginners in the language. Each video is between 5 and 15 minutes long and features numerous grammar, pronunciation and vocabulary tips.
I want to speak French
Maria Rita has been teaching French for almost 30 years and, in her Youtube channel, offers weekly lessons in pronunciation, grammar, vocabulary, expressions and language study tips.
Learn French with Vincent
THE channel has more than 460 thousand subscribers and more than 230 thousand videos.
Classes are divided into 40 units, progressively, each with 15 to 20 lessons. In addition, there are exercises and quizzes on various subjects, presented in English.
French and Studies in France IFESP
THE channel of the Institute of French and European Studies of São Paulo (IFESP) offers French courses, with short classes lasting about 3 to 8 minutes.
French avec Pierre
French offers classes to people all over the world through its YouTube channel. There are dozens of videos on grammar, pronunciation, vocabulary, popular sayings and study tips.
Podcasts to learn French for free
pop shot
If you love pop culture, this podcast is certainly for you. THE pop shot Radio Campus Paris contains numerous episodes that address topics about the latest events in the pop world: music, artists and news.
Coffee Break French
the podcast Coffee Break French addresses various subjects of French culture. All episodes talk about travel, daily habits and tips about the country.
Read too:
» European summer: best beaches to visit in France
» 12 Medieval Cities to Discover in the South of France
» You can stay at Monet's house in the French countryside
» Itinerary in the south of France: combine the regions of the Riviera and Provence in the same tour
Subscribe to our channel:
---
---
Do you want to speak to the newsroom or report any errors found on this page? Send a message to
[email protected]