Going to Alter do Chao? Check out our tips on the best inns and hotels in the destination
One of the stops on the Rota dos Rios – tourist route that crosses two of the capitals of the Amazon, Belém and Manaus by boat – The beautiful village of Alter do Chão, in the state of Pará, is located within a preserved area of the Amazon Forest, full of beautiful freshwater beaches, streams, lakes and rivers that attract tourists who want to enjoy this incredible resort in the Amazon.
The village has many accommodation options catering to all types of travelers. If the idea is to stay in a charming hotel or inn, we indicate some options with excellent facilities for you to stay in the greatest comfort. However, if the traveler wants to save money, in Alter do Chão as in much of the North region, some options of hostels and also hammocks are very common and usually serve well those looking for cheaper accommodation. Depending on the number of days the visitor will stay, it is possible to pay an average of R$15 per day in simple hammocks. For those visiting Alter do Chão, we have separated some accommodation options for those who want to use the village as a base to get to know the surroundings of the Tapajós River and the Pará Amazon.
Pousada Vila de Alter Boutique
---
The charming inn, in an impeccable structure, unites spacious and charming environments, surrounded by the beauty and tranquility of the native forest. THE village of Alter It is an accommodation suitable for adventurers who do not give up comfort and want an exclusive accommodation. Ideal for honeymooners, families and more demanding travelers, its dorms have a queen size bed, air conditioning, ceiling fan, TV, minibar, hot and cold shower, in addition to offering some pampering including breakfast. morning served on the porch of the bungalows.
Rua do Sol, 282 – Pefu – Alter do Chão
Phone: (93) 99101 1891
www.viladealter.com.br

Living Maloca
---
A little further away from the village, Maloca Viva works as a retreat for those who want peace of mind in a more private place. In the midst of preserved nature, Maloca is a mixture of accommodation and living space, with yoga classes and rooms for meditation practices, courses and workshops that preach a simpler life, without walls and borders. Very close by, at the bottom of Maloca, a bath in the creek also provides a refreshing dip in this special corner of Alter.
PA-557, near the caranazal s/n – Alter do Chão
Phone: (93) 3016 0929
www.malocaviva.com
Island Lookout
---
The Mirante da Ilha hotel has rooms overlooking the famous Ilha do Amor, Alter's postcard. The structure is located on the edge of the village of Alter do Chão, a great option for those who want to stay in the center of the village, very close to the shops and restaurants of Alter. Mirante da Ilha also offers all the structure for your comfort and leisure with spacious and equipped apartments, swimming pool, bar and a restaurant specializing in typical regional foods.
Rua Lauro Sodré, 369 – Alter do Chão
Phone: (93) 3527 1268
www.hotelmirantedailha.com.br
green heart
---
Pousada Coração Verde offers rooms for families, couples and groups of friends. The inn also has a joint hostel and also caters for tourists who are traveling alone and want shared accommodation options. The generous and always highly praised breakfast is made with ingredients typical of the region. The structure is a few meters from the beach and markets, restaurants and pharmacy.
R. Macedo Costa, 837 – Alter do Chão
Phone: (93) 3527-1262
www.coracaoverde.com
Dom Preguiça Hostel
---
For those who like to meet new people while traveling and want to pay an affordable price, the best alternative is to stay in a hostel. Alter do Chão has some accommodations in this format, Don Preguiça, for example, has shared rooms with private bathrooms, with a communal kitchen, barbecue and good Wi-Fi. The hostel also has a bar service selling beer, caipirinha, drinks and some snacks.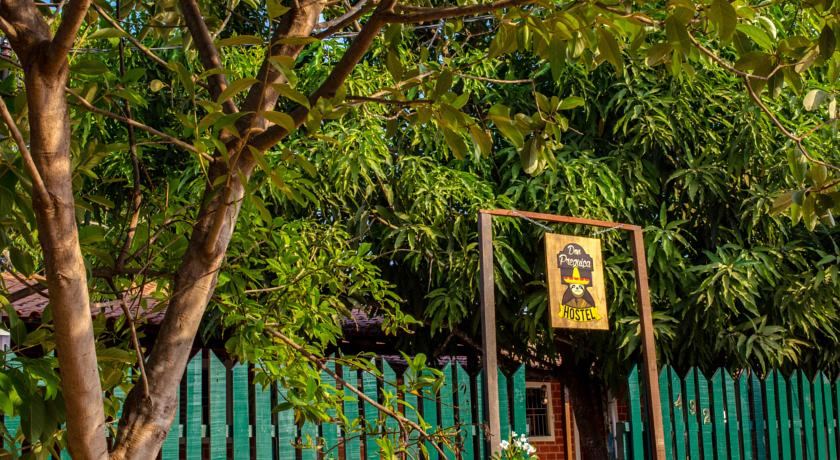 Travessa Antônio Alves, Nº492 Alter do Chão
93 3016-0139
www.donpreguicahostel.com.br
Mingote Inn
---
With a family atmosphere, Pousada do Mingote is located in the center of the village of Alter do Chão, at the foot of the main square and just 200m from Ilha do Amor, the biggest postcard of Alter do Chão. The inn offers standard suites with good structure and accommodate up to 4 people, breakfast is also regional and is included in the daily rate.
work Agostinho Antonio Lobato, s/nº Centro Alter do Chão
Phone: (93) 3527-1158
www.pousadadomingote.com.br
Hotel Borari
---
With very comfortable accommodation, Hotel Borari is ideal for families and couples who want a well located hotel in Alter do Chão. Its structure has a swimming pool, games room, transfer services, free Wi-Fi and a delicious café that includes a variety of fresh fruits, breads and cold cuts, as well as a selection of hot drinks and natural juices.
Dom Marcedo Costa, 1061 – Alter do Chão
Phone: (93) 3527-1152
www.hotelborari.com.br
» Alter do Chão, the most tropical side of the Amazon Rainforest
» Destination Tip – Tapajós National Forest (FLONA), in Pará
» Best time to visit the Amazon, Manaus and surroundings
» How community-based tourism can transform the Amazon
» Freshwater beaches enchant tourists in the north region
Subscribe to our channel:
---
---
Do you want to speak to the newsroom or report any errors found on this page? Send a message to
[email protected]