Navigation through the fjords of Chilean Patagonia, visiting glaciers and offering gastronomic experiences in typical farms of the region
The city of Puerto Natales, at the Chile, is located in front of the Cape of Last Hope, a gigantic arm of the Pacific Ocean, full of surreal scenarios formed by glaciers, mountains, waterfalls and beaches that shelter charming estancias scattered throughout the canal. You can check out these unique landscapes by sailing through the fjord with the boats that offer tours through the region. This is one of the tour options offered in Puerto Natales and an unmissable program to do in this little piece of Chilean Patagonia.
The sea tour for the Balmaceda Glaciers and Serrano It lasts around 3 hours (one way) and leaves every day during the first rays of the sun. the tour company May 21 The journey takes place on a charming two-story catamaran with an indoor area that has heating, restrooms and a snack bar that offers snacks during the trip, which can be purchased separately. During the navigation, the crew makes a small presentation of the region and explains some curiosities of each attraction available on the way.
The tour lasts approximately 8 hours, as in addition to the attractions on the way, the tour ends at Estancia Perales, where tourists will taste traditional dishes from Patagonia.
Glaciers are located within the Bernardo O'Higgins National Park, the largest natural reserve in the Chile, still little explored by tourism. In addition to the amazing scenery of the fjord, it is also possible to observe the animals that inhabit this icy region, including sea lions, penguins and condors.
THE Balmaceda Glacier it is the first stop made by the boat. In it, tourists can see the incredible wall of ice and the mountain that bears the same name inside the boat, which passes very close to the attractions. Then, the boat docks in Puerto Toro, where tourists take a short 1.2 km walk through a well-preserved forest in the reserve, to a natural viewpoint that allows them to observe the Serrano Glacier at a closer point. The glacier flows into a charming green lagoon, with numerous time (icebergs) scattered throughout the lake.
On the way to Estancia Perales, the crew offers shots of whiskey or juices with ancient ice stones, accompanied by a panoramic view of the Serrano Glacier.
The second and last stop is made exclusively for the delicious Patagonian lunch. Estancia Perales is one of the most famous in the region and offers a culinary experience with typical dishes of the region. The meal starts with a meat and vegetable soup and the main course is a magnificent grilled Magellanic lamb, accompanied by wine or juices. The resort also offers options for vegetarians and lunch is already included in the price of the tour.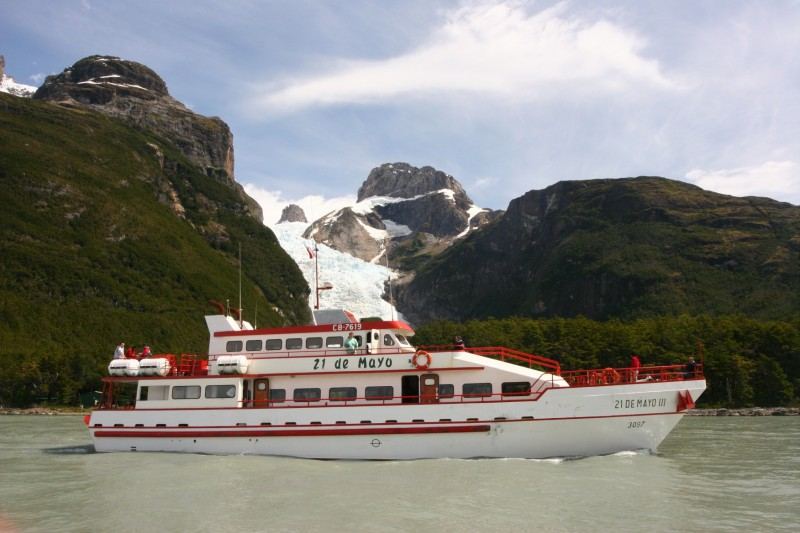 * This trip was made at the invitation of the Chile Travel in collaboration with the Better Travel Guide.
» Places to visit in Puerto Natales
» Kayak tour in Punta Arenas
» What to do in Pucón: tours and places to visit
» 9 sensational places you need to know in Chile
Subscribe to our channel:
---
---
Do you want to speak to the newsroom or report any errors found on this page? Send a message to
[email protected]