Because for some just "traveling" is not enough, they want to go around the world!
'It's a big world!' – Knowing all of Brazil is already a difficult task, we have thousands of surprising destinations, each state more beautiful than the other. Now imagine organizing a trip around the world, discovering the most varied beauties of our planet? Also called RTW (round the world), passage around the world seems impossible, doesn't it? Well, know that it is not, there are some companies specialized in these trips, SkyTeam, Star Alliance and Oneworld are the best known, with these companies you can choose how many days you want to travel and which countries you want to visit!
The travel period is from 10 days to 1 year, you choose. Each of the companies has its share of alliances with the world's largest airlines, making it possible to travel to virtually any country you've dreamed of visiting. There are still other companies that do the same service and it is possible to easily create the itinerary of the trip of your dreams in a more accessible way. Ticket prices vary depending on the number of segments of your trip, for example, traveling to 16 places on 5 different continents, you will spend an average of U$4.500 on the ticket per person. If the idea is to reduce the stops to 7 countries spread over 3 continents, the traveler will have to pay around U$3,150.00.
Some rules seem to be followed between companies, for example, the trip needs to be at least 10 days and 3 continents. The start of the journey and the end must be at the same place, the number of stops is usually between 5-16. All this can vary a little from company to company, so it is worth researching which one is best for your trip.
You need to always go in the same direction, actually going around the world. You can plan your itinerary through this website on here, all you have to do is choose the places and dates of your trip, closing the route.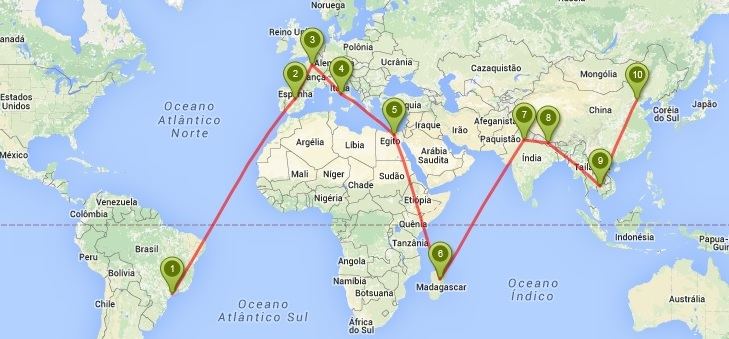 How many countries, where to start? When will I go?
Nowadays the world is increasingly connected and close, traveling is no longer just for the rich. With the development of tourism and air travel, the world has become accessible to everyone, whether to study, work or just to meet and have fun. With the values we collected, the average amount spent on this scheme was between $2,000 and $4,500. It's not the exorbitant price I'd expect for a AROUND THE WORLD TICKET!
People report that a trip to a different country can change their vision, can you imagine what a round the world experience, passing through several continents, can do for you? Time and money are an important factor, but knowing how and where to save helps a lot, we at Guia share this dream that more people can understand the world and that this knowledge makes us better. So start saving, plan and realize that it's possible.
Are you planning for your trip, how many days and countries will it be? Which countries would you like to visit? Tell us, we will be happy to know your story and if possible, help.
It is worth remembering that some countries require specific visas, so before buying tickets, check your destinations and plan ahead.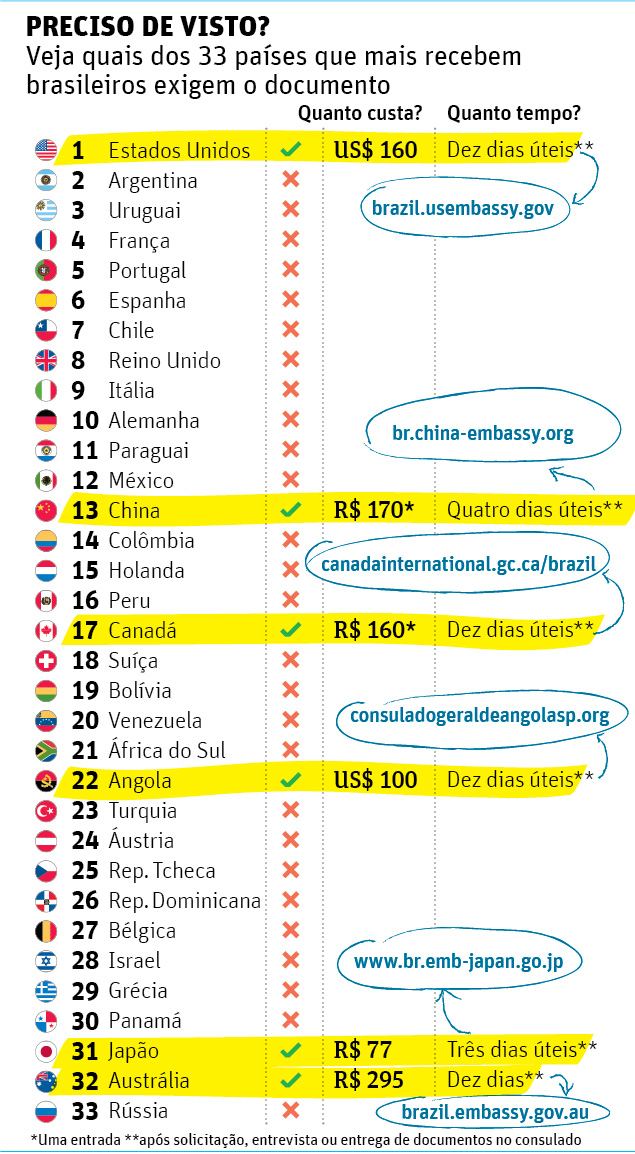 Subscribe to our channel:
---
---
Do you want to speak to the newsroom or report any errors found on this page? Send a message to
[email protected]