If you're looking for things to do in São Paulo, don't wait for anyone, there are several activities to do alone in the Avenida Paulista area. 
financial heart of Sao Paulo, a Paulista Avenue is also one of most interesting places to visit in São Paulo. To summarize, the famous avenue – which is also a postcard of the metropolis – brings together all the diversity of a city in its 2.8 km of extension. 
The surrounding streets complete the itinerary and make the visit to the Avenida Paulista region one of the coolest places to do in São Paulo.
Culture, entertainment, parks, shopping centers and many restaurants and cafes. All of this can be seen in a single walk, from end to end, along the beautiful route.
Whether with family, with friends, as a couple or even alone, walk along Avenida Paulista it's an amazing experience. if you are looking what to do in Sao Paulo, don't wait for anyone, there are several tours to do alone in the Avenida Paulista area. 
You can visit the attractions known on Avenida Paulista in a walking route, unhurried. Did you like it? So, check out our tips with some rolês to do alone in the Avenida Paulista region. 
What to see and know in the Avenida Paulista region
Museums, cultural centers, theaters, cinemas, galleries, shops and antiques fair. These are some of the attractions on Avenida Paulista that you can visit.
Terrace of the National Ensemble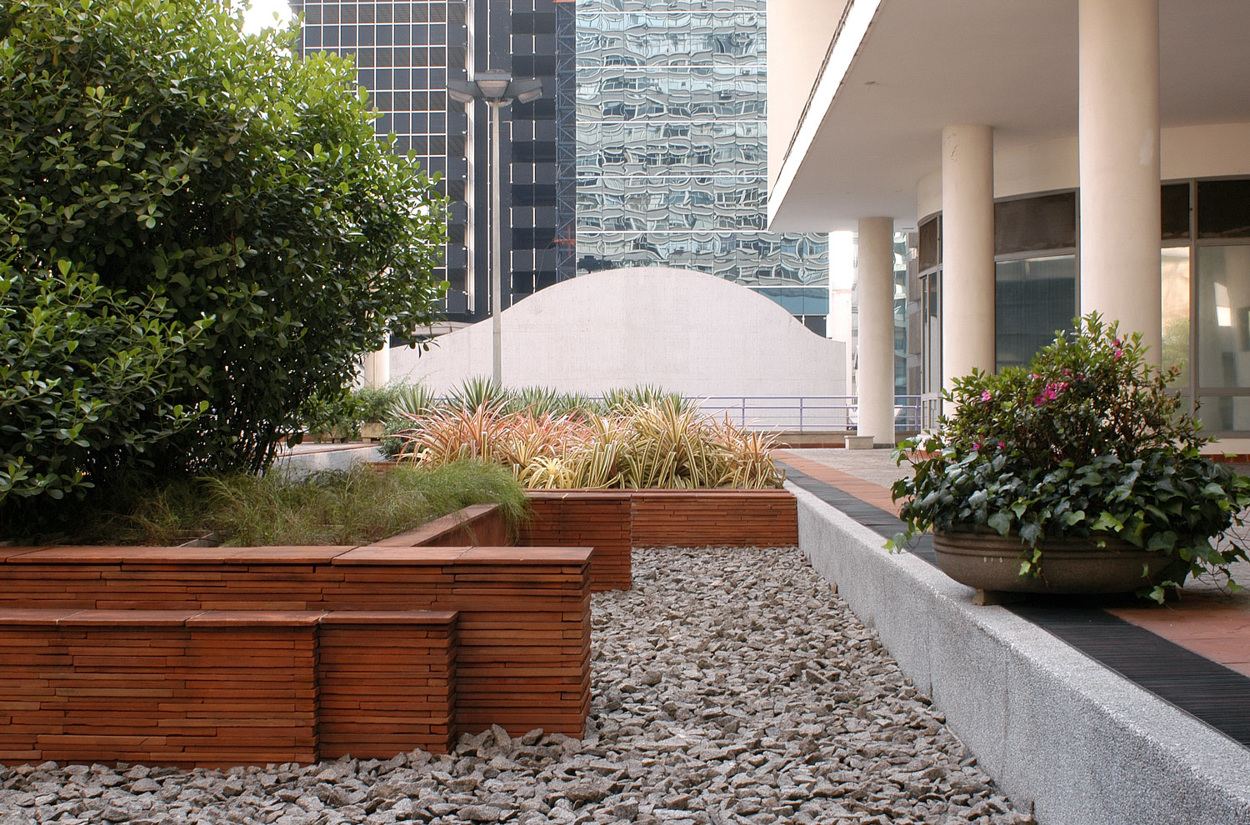 The Terrace of National Ensemble it houses a beautiful garden and an aluminum geodesic dome – the first of its kind in the capital of São Paulo. 
The place is very beautiful and makes for a good walk for those who pass by. Try sitting among the gardens or admiring the view of the famous Avenida Paulista. You'll love!
The Terrace is just one of the attractions of the Conjunto Nacional, an important cultural and business hub. The place houses a cultural center, bookstore, cinema, gym and a very complete shopping center.
The first large skyscraper on Avenida Paulista, the Conjunto Nacional is one of the tourist attractions in the heart of São Paulo. 
Cultura Bookstore
Located in the Conjunto Nacional, the Cultura Bookstore It's an amazing place to visit. 
The space, with 4 thousand square meters, is full of beanbags to sit and leaf through the various titles that are for sale. In addition, there are a plethora of other media items such as CDs and DVDs, and stationery products. 
To make the visit to Livraria Cultura even more interesting, inside is the Eva Herz Theater, which presents several shows, including for children. 
Itaú Cultural
THE Itaú Cultural it's that place to plan to visit or simply enter when passing by. 
The place has a permanent exhibition on the history of Brazil and hosts several traveling exhibitions. 
The Itaú Cultural building, by itself, is something to admire and helps to compose the works exhibited there. 
The place also houses theaters and cinemas, musical shows and artistic projects. Best of all, all presentations are free.
Trianon and Mario Covas Parks
The financial center of São Paulo also has beautiful green areas: the Trianon Park it's the Mario Covas Park. 
Trianon Park – Tenente Siqueira Campos Park – has a very rich historical collection, both in flora, with centenary trees, and in the various works of art scattered among its gardens.
The Mário Covas Park, on the other hand, has an infinity of plant species and very pleasant paths to be traversed. A true retreat from the hustle and bustle of the grand avenue.
Both parks have leisure facilities and an excellent structure to receive visitors.
Masp
THE Museum of Art of São Paulo (MASP) It is one of the most popular tourist attractions on Avenida Paulista. The reason, in addition to its fantastic collection, is the architecture of its building, famous for its large span.
Masp is right in the middle of the avenue and has one of the most important collections in Brazil. Among the more than eight thousand pieces on display at the museum, works by Cândido Portinari, Di Cavalcanti, Anita Malfatti, Rafael, Botticelli, Delacroix, Renoir, Manet, Monet, Degas, Cézanne, Picasso, Modigliani, Toulouse-Lautrec, Van Gogh, Matisse and Chagall, among others.
On Tuesdays, admission to Masp is free. From Wednesday to Sunday there is an admission charge.
Masp Fair
The opening of the Masp receives, every Sunday, the traditional Paulista Antiques Fair. 
Also known as Feirinha do Masp, it brings together artisans and traders from various antique shops, who sell decorative items, jewelry and works of art. 
Walking along Rua Augusta
Full of art galleries, theaters, restaurants, nightclubs and many shops, Rua Augusta is a must-see for anyone visiting the Avenida Paulista region. 
The famous avenue cuts through Rua Augusta, dividing it into two parts: towards downtown, Baixo Augusta, and towards Jardins.
Very democratic, Rua Augusta brings together different tribes from São Paulo, such as rockers, clubbers, skaters and street artists. 
And it allows for various types of tours: whether cultural, through its art galleries and theaters; gastronomic, for its several restaurants; or even shopping, in the various stores, where you can find everything.
Cine Café Fellini at Espaço Itaú
When strolling along Rua Augusta, be sure to discover the Cine Café Fellini, which is located inside the Espaço Itaú de Cinemas.
So beautiful and cozy, the place is frequented both by those who are going to watch a movie at Espaço Itaú and by those who are passing through the region.
The entire environment is decorated with posters by Italian cinema master Federico Fellini. The delicacies served are delicious and the freshly brewed coffee is sensational!
It is worth trying the delicious cakes and enjoying a few moments in this cozy place.
Lookout 9th of July 
Anyone who passes in a hurry along Avenida Paulista does not realize that there is a great place to enjoy its beautiful view: the Viewpoint 9th of July.
The place, a meeting point for a good happy hour, is a mix of bar, cafe, restaurant and cultural space. 
Also known as Mira, it has a funky atmosphere that invites you to enjoy moments of relaxation, while admiring the famous avenue and its large buildings.
House of Roses 
Built in 1935, the House of Roses remains intact among the grand buildings that dominate Avenida Paulista.
The beautiful gardens and the beautiful architecture invite you to enter and get to know a little more about this special corner. Casa das Rosas has a cultural program focused on poetry and literature that completes the beauty of the place.
This is certainly one of the most special among the rolês to do alone in the Avenida Paulista region. Sit at the tables, try a coffee and enjoy all the tranquility of Casa das Rosas. 
Japan House
A cultural space dedicated to Japanese culture in the region of Avenida Paulista, the Japan House It's a place to dedicate a few hours of your day.
In addition to great exhibitions, the space impresses with its beautiful design. When visiting, be sure to check out its library with several titles that help you understand the history and culture of Japan. The collection also has 200 manga.
Japan House houses the Aizomê restaurant and the Café Sabor Mirai, where the order is to sit down and enjoy all its delicacies without haste.
Even alone, you will be enchanted by Japan House.
So, ready to do one of these rolês alone? Get to know the Avenida Paulista region and, be sure, want to come back more often.
Read too:
» São Paulo will have an underground bar installed in an old bank vault
» Historic cities to visit close to São Paulo
» Bar suspended at 35 meters high is an attraction at Carnival in São Paulo
» Olympia, in the interior of São Paulo, will win Dinosaur Park
Dica extra para reservar hotéis
Para encontrar inúmeras opções de acomodação e reservar hotéis e pousadas com os melhores preços, utilizamos o Booking.com - disponível em milhares de destinos.
Passagens aéreas mais baratas
Para economizar com voos, consultamos primeiro as passagens aéreas na MaxMilhas, - quase sempre encontramos os melhores preços tanto no Brasil quanto no exterior. As passagens podem ser emitidas mesmo para quem não tem milhas aéreas.
Outras dicas úteis
Encontre informações úteis sobre os best destinations do mundo, com guias de viagens especializados sobre diferentes places to visit in Brazil e no exterior. São milhares de travel tips com sugestões de onde ir na sua viagem, recomendação de hotels, notícias atualizadas e muito mais.
Precisa de um carro na sua viagem? Encontre
aluguel de carro na Rentcars
e cote modelos diferentes podendo ser parcelado em até 10x. Já para passeios e ingressos antecipados, fechamos tudo sempre pela
Get Your Guide
.
Deseja falar com a redação, promover a sua marca ou relatar algum erro encontrado nesta página? Envie uma mensagem para
[email protected]
Subscribe to our channel:
---
---