Around the world by train travels 16,000 kilometers, passes through 14 cities and three continents in 24 days 
Traveling around the world is every traveler's dream. This feat has even been portrayed several times on movie screens and in literature. But have you ever thought about exploring the planet through rails? This is what the fourth edition of the tour proposes Around the World by Train, organized by the TT Travel group.
The 16,000 kilometer, 24-day journey will pass through 14 cities across three continents. The voyage will begin in Toronto, Canada, on August 15, 2020, and will end in Moscow, Russia, disembarking passengers on September 6.
Around the world by train: what is it like?
But what exactly will the script of this round the world by train? It all starts in Canada, in the city of Toronto where passengers will have the chance to enjoy dinner at the famous 360º restaurant in the CN Tower. So, the next destination will be Vancouver, with a fabulous view of the Canadian Rockies.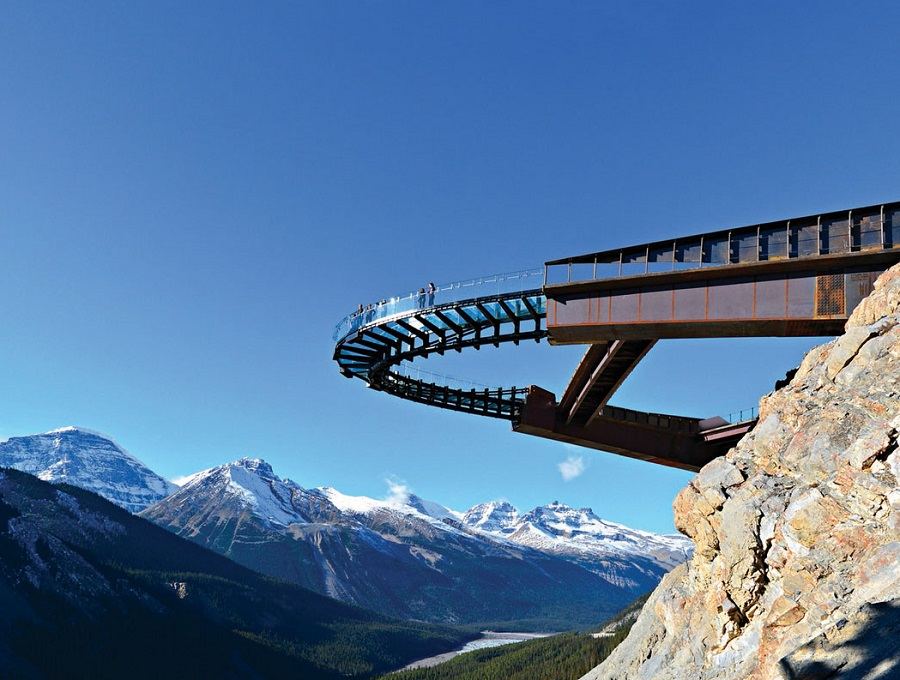 The route then contemplates the Glacier Skywalk, located in the south of the country, a transparent platform projected out of the Canadian mountain ranges. When crossing the Pacific towards Asia, it is necessary to take a flight from Vancouver to Beijing, one of the most populated and millennial cities in the world. Thus, at this point, passengers on the round the world by train can be dazzled by the Lost City and the incredible Great Wall of China.
It is time to head to Mongolia, where travelers will be able to visit the Gorkhi-Terelj National Park and also have the opportunity to learn more about the culture and customs of nomadic families. The journey continues from Mongolia to Russia, with a stop at Lake Baikal in Siberia, the largest freshwater lake in the world.
The route continues to the city of Kazan, where passengers can watch the "Tugan Avalim", a folkloric show typical of Tatar culture. Finally, the route reaches beautiful Moscow with its monuments, gardens and cathedrals.
During this journey from round the world by train, several stops are made in the 14 cities. In addition, it is an opportunity to learn more about the culture, gastronomy and other peculiarities of each place.  Clicking here you will be able to check all the details of the trip.
How much does it cost to travel around the world by train?
Who wants to make the trip from round the world by train will have to pay €16,530, which is approximately R$ 79,509. This amount is charged per person and includes 14 nights of travel on the three trains used during the journey in a double cabin, 8 nights of accommodation in 4 or 5 star hotels, all meals, a Brazilian guide who will accompany the itineraries and also the ticket plane from Vancouver to Beijing.
Read too:
» 9 unforgettable train trips to take in South America
» 5 day trips to do by train in SP
» Train travel: see the 15 most spectacular itineraries in the world
» Brazilian pensioner dropped everything to go around the world
Subscribe to our channel:
---
---
Do you want to speak to the newsroom or report any errors found on this page? Send a message to
[email protected]