If you want to know the culture of Curitiba in depth, it is worth including in your travel itinerary these 12 secret and unmissable places to visit in Curitiba
Curitiba holds many surprises and fantastic places to visit. The itineraries through the capital of Paraná please those who enjoy history, architecture and nature. 
The city is a destination that pleases both on a weekend trip or a long holiday, as in longer periods, since there is a lot to do in Curitiba. 
But, in addition to the most popular tourist attractions, there are many secret and unmissable places to visit in Curitiba. 
They yield a complete script with the main attractions of the city. Want to meet?
What are secret and must-see places to visit in Curitiba?
We have prepared a list of the 12 secret and unmissable places to visit in Curitiba. There is an option for those who enjoy contact with nature, a historical-cultural tour and, of course, great gastronomic tips. 
Walking Tour in Curitiba
Don't worry about choosing what to do in Curitiba. The city is well organized and welcoming. And proof of this is that many residents volunteer to present the main points to tourists, the famous Free Walking Tour. 
There are also paid tours that can be taken by bicycle – Kuritbike -, through the main bars and pubs – the Boteco Food Tour – and through the coffee shops and confectioneries – the Curitidoce. 
Holocaust Museum
For those who enjoy a cultural tour, it is worth visiting the Holocaust Museum, in Curitiba. The collection has objects and photographs from the period, as well as testimonies from relatives of the victims.
Visits are free, with or without a monitor, and you can also consult the digital collection at museum website. 
Cultural Space Chapel Santa Maria
THE Cultural Space Chapel Santa Maria is dedicated to classical music. The venue has concert and rehearsal halls and hosts many performances throughout the year. 
Located in the neoclassical style chapel in downtown Curitiba, the space is a great option for a cultural tour to do in the capital of Paraná.
The imposing architecture combines with the beauty of classical music to make this corner of Curitiba a very special place.
Café do Paço
When walking around Curitiba, stop at Café do Paço. The place is very charming and serves various types of coffees, as well as many tasty sweets.
More than that, it's an amazing place to sit and enjoy the city's atmosphere. 
Located at Sesc Paço da Liberdade, Café do Paço is located in a beautiful building, listed by the Historical Heritage. And, for many, it serves as a starting point for a tour of the historic center of Curitiba.
True Kitchen Healthy Food
At first glance, the indication to know the True Kitchen Healthy Food may seem like a tip of where to eat in Curitiba. 
However, the place goes far beyond a restaurant. It is a beautiful garden hidden in the Batel neighborhood, great for a walk.
True Kitchen Healthy Food has a menu with a variety of healthy food options, ranging from breakfast to afternoon snacks. And all the delights can be enjoyed in a very cozy atmosphere. 
For sure, this is one of the secret and unmissable places to visit in Curitiba. 
Pink Cross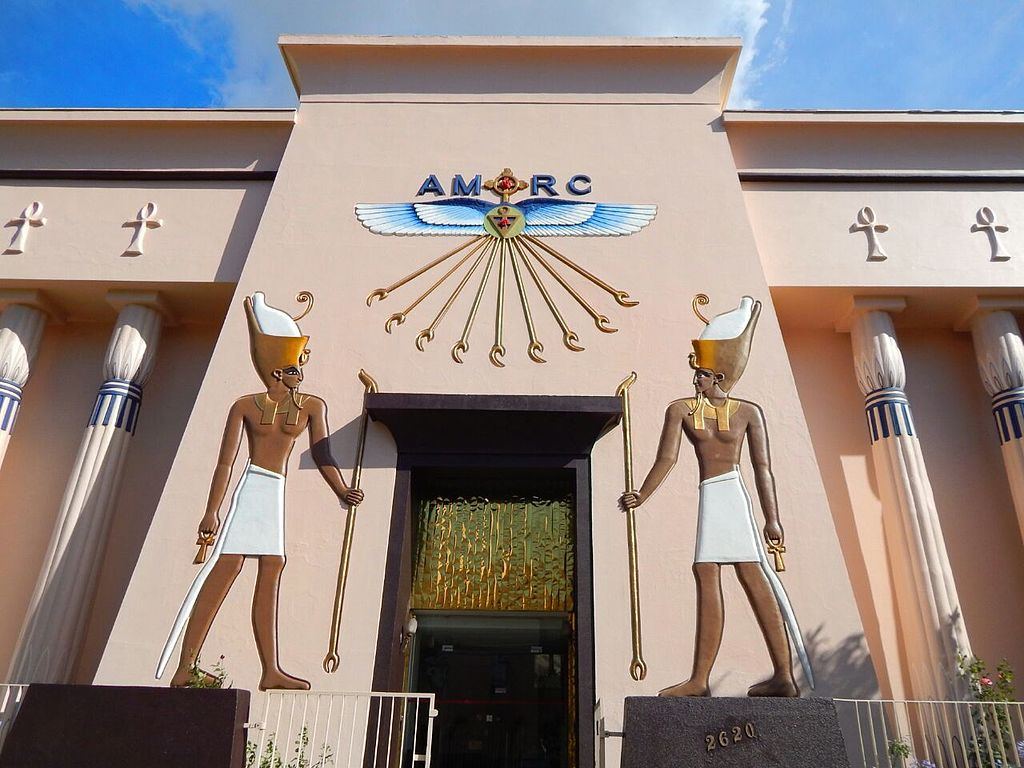 If you haven't had the opportunity to visit Egypt yet, you can get a little idea of what it's like to move between the Egyptian buildings in Rosicrucian Memorial, in Curitiba.
The six buildings of the complex bring a contemporary reinterpretation of smaller proportions of classical Egyptian architecture. It is possible to see some replicas of statues and many details on their walls. 
It is also worth contemplating the beautiful gardens of Bosque Rosacruz, which recreate the Rosicrucian Park in San Jose, California.
Edelweiss Confectionery
Among the secret and unmissable places to visit in Curitiba, Confeitaria Edelweiss is certainly a pleasant surprise for its visitors.
Although the space is not big, nor full of pomp, the atmosphere is very welcoming and, best of all, the food is incredible.
From the name, you might think you'll find many cakes and pies there, but the best thing about Confeitaria Edelweiss are the drumsticks. There are amazing sweets too, as well as other savory ones. But the coxinha, without a doubt, is the star of the house. 
free
Created in the midst of a forest of regenerated native forest, Unilivre – Universidade Livre do Meio Ambiente – is an incredible place to get to know and understand.
This is because, in addition to being located in the beautiful Bosque Zaninelli, it is the first university in the world created to examine the relationship between man and the environment.
There are several projects focused on sustainability and environmental education. All these values are expressed in its architecture: all in reforested eucalyptus and glass. The auditorium is open-air and its activities are all integrated with nature.
To complete, Bosque Zaninelli has a beautiful lake in front of a stone wall and a beautiful plant tunnel.
forest of Portugal 
Bosque Portugal is a large green area fully dedicated to the tribute to the Portuguese people and their public figures who had an influence in Brazil.
Located in the Jardim Social neighborhood, between Fagundes Varella and Osório Duque Estrada streets, Bosque Portugal is an amazing place to visit in Curitiba. 
There is a stone path surrounded by twenty pillars that carry excerpts of poetry by Portuguese-Brazilian authors. Among them, Fernando Pessoa, Luís de Camões, Manuel Bandeira, Cecília Meireles, Olavo Bilac, Mário de Andrade and Carlos Drummond de Andrade.
Palace of the Lions
THE Palace of the Lions is an interesting architectural work to discover in Curitiba. In a balanced way, the construction has neoclassical, baroque and art nouveau elements.
The blue facade is beautiful and the interior is rich in details and elements that demonstrate all the architectural eclecticism of the Paraná. 
For all that, this is one of the must-see places to visit in Curitiba.
Bosque Reinhard Maack
Bosque Reinhard Maack is another great green area for walks in Curitiba.
Located in the Hauer district, the park occupies an area of 78,000 square meters, covered by pine trees, mastic trees, caúbas, peach trees, bracatingas, paus-de-bugre and branquilhos – trees native to the region. 
As it is a conservation unit, Bosque Reinhard Maack can only be visited on Saturdays, Sundays and holidays. For fun, the place offers the Adventure Trail, with 16 wooden toys. 
Sky Curitiba Observatory
THE Sky Curitiba Observatory is on the 40th floor of the Champagnat Tower Building in Ukraine Square. It is one of the most spectacular viewpoints in the city.
To get to it, you have to go up in the glass elevator – the beginning of the incredible experience provided by the Sky Curitiba Observatory. At the top, you will find the Confeitaria Curitibana and the Terrazza 40 restaurant, which make the visit even more delicious.
The site can be visited every day of the week at special times.
Paraná Museum
don't get out of Curitiba without knowing a little about the history of the Paraná. And the ideal place to find out more is the Paraná Museum. 
With an impressive architecture, the collection tells, in a didactic way, how was the development of the state. There are 400,000 items, including works of art, photos, films and objects for personal use. 
Visits take place from Tuesday to Sunday and admission is free. 
If you want to get to know the culture of Curitiba in depth, it is worth including these 12 secret and unmissable places to visit in Curitiba in your travel itinerary. 
Read too:
» The best tourist destinations to visit in Paraná
» 2-day itinerary in Curitiba
» Curitiba authorizes the cultivation of gardens in public spaces
» Curitiba-Morretes tourist train offers wine tasting experience
Dica extra para reservar hotéis
Para encontrar inúmeras opções de acomodação e reservar hotéis e pousadas com os melhores preços, utilizamos o Booking.com - disponível em milhares de destinos.
Passagens aéreas mais baratas
Para economizar com voos, consultamos primeiro as passagens aéreas na MaxMilhas, - quase sempre encontramos os melhores preços tanto no Brasil quanto no exterior. As passagens podem ser emitidas mesmo para quem não tem milhas aéreas.
Outras dicas úteis
Encontre informações úteis sobre os best destinations do mundo, com guias de viagens especializados sobre diferentes places to visit in Brazil e no exterior. São milhares de travel tips com sugestões de onde ir na sua viagem, recomendação de hotels, notícias atualizadas e muito mais.
Precisa de um carro na sua viagem? Encontre
aluguel de carro na Rentcars
e cote modelos diferentes podendo ser parcelado em até 10x. Já para passeios e ingressos antecipados, fechamos tudo sempre pela
Get Your Guide
.
Deseja falar com a redação, promover a sua marca ou relatar algum erro encontrado nesta página? Envie uma mensagem para
[email protected]
Subscribe to our channel:
---
---