The platform that receives opinions from travelers from around the world has released a list of the 10 best restaurants in Portugal
The website TripAdvisor released a list of the best fine dining restaurants in Portugal in 2017, based on the opinions of travelers using the platform. According to users, the best restaurant in the country is DOC, in Armamar, in the district of Viseu.
The list of the best Portuguese haute cuisine restaurants continues with the restaurant O Paparico, in Porto, in second place, followed by the restaurant Cris's, in Funchal, Madeira, in third.
DOC - Armamar
DOC is a famous restaurant headed by Rui Paula. In addition to the award for the best restaurant in Portugal, DOC also entered the list of the 25 best restaurants in the world, ranking 15th.
The restaurant is world renowned for representing the country's regional recipes in a modern and creative way with chosen ingredients chosen from the village of Armamar and Trás-os-Montes (a small Portuguese province), such as Maronesa meat accompanied by stuffed potatoes.
National Road 222 – Armamar
+351 254 858 123
www.docrestaurante.pt
O Paparico – Porto
Rua de Costa Cabral 2343; 4200 Port
+351 225 400 548
www.opaparico.com
Cris's Place – Funchal
Rua Casa Branca 82-r/c – Funchal
+351 291 762 263
www.restaurantecrisplace.pai.pt
Belcanto – Lisbon
Largo de São Carlos, 10 – Lisbon
+351 213 420 607
www.belcanto.pt
Oxala – Ovar
---
+info:
Rua Familia Colares Pinto – Ovar
+351 256 591 371
www.oxalarestaurante.pt
Mini Bar Theater – Lisbon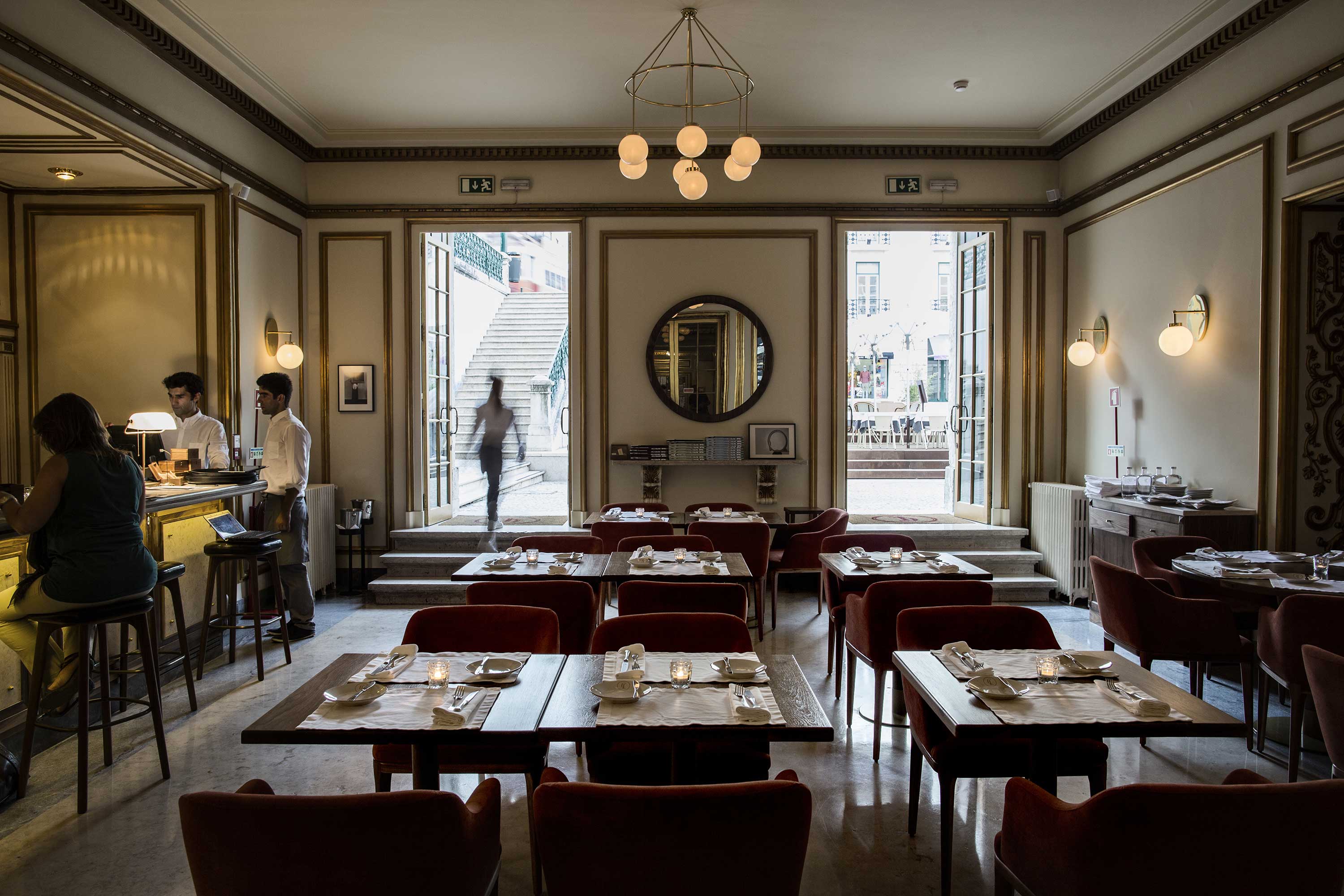 Rua António Maria Cardoso, nº58 – Lisbon
+ 351 211 305 393
www.minibar.pt
Lagos Artists Restaurant
Rua Cândido dos Reis, 68 – Lagos
+351 282 760 659
www.artistasrestaurant.com
Restaurante do Forte – Funchal
Rua do Portão de São Tiago – Funchal
+351 291 215 580
www.forte.restaurant
Ode Porto Wine House – Porto
+info:
Largo do Terreiro 7 – Porto
+351 913 200 010
The Salgadeiras – Lisbon
Rua das Salgadeiras, 18 – Lisbon
+351 21 342 11 57
www.as-salgadeiras.com
Read too:
» 19 photos to dream of Lisbon in Portugal
» Best hotels to stay in central Lisbon
» Artistic installation with umbrellas colors the streets of Águeda, in Portugal
» Portugal is elected the best tourist destination in Europe in 2017
» A tour of the best beaches in the Algarve region of Portugal
Dica extra para reservar hotéis
Para encontrar inúmeras opções de acomodação e reservar hotéis e pousadas com os melhores preços, utilizamos o Booking.com - disponível em milhares de destinos.
Passagens aéreas mais baratas
Para economizar com voos, consultamos primeiro as passagens aéreas na MaxMilhas, - quase sempre encontramos os melhores preços tanto no Brasil quanto no exterior. As passagens podem ser emitidas mesmo para quem não tem milhas aéreas.
Outras dicas úteis
Encontre informações úteis sobre os best destinations do mundo, com guias de viagens especializados sobre diferentes places to visit in Brazil e no exterior. São milhares de travel tips com sugestões de onde ir na sua viagem, recomendação de hotels, notícias atualizadas e muito mais.
Precisa de um carro na sua viagem? Encontre
aluguel de carro na Rentcars
e cote modelos diferentes podendo ser parcelado em até 10x. Já para passeios e ingressos antecipados, fechamos tudo sempre pela
Get Your Guide
.
Deseja falar com a redação, promover a sua marca ou relatar algum erro encontrado nesta página? Envie uma mensagem para
[email protected]
Subscribe to our channel:
---
---