Thinking of traveling to Foz do Iguaçu? Discover Tarobá Hotel, a lodging option with all the necessary infrastructure to spend extremely comfortable days in the city.
If you are planning a trip to Foz do Iguaçu, but have no idea where to stay, the Tarobá Hotel It is an option that offers one of the best value for money in the region. With a great location, right in the center of the city, it is close to the bus station, restaurants and bakeries, as well as easy access to the main attractions in the region.  
There are two towers that make up the space of the charming hotel. The main hall is modern, tree-lined and very organized. THE Tarobá Hotel has several common areas on the ground floor, such as a TV room, games room with various entertainment options, massage chairs, a chapel and an artificial waterfall that creates a very pleasant atmosphere, as well as a fitness center equipped with equipment for to exercise.
The apartments – there are 176 in total – are spacious, clean, airy and have a television, minibar, digital safe, desk and very comfortable box-spring beds. Bathrooms have a hot gas shower and hairdryer. All rooms are equipped with air conditioning – and, believe me, in the summer they are more than necessary, since in Foz do Iguaçu there are days when the heat can get to be exhausting.
The pool area, open and at the top of the hotel, provides a panoramic view of Foz do Iguaçu. A tip is to take a dip at sunset, the view is really amazing and yields good photos. This outdoor area also offers a kiosk with lounge chairs, tables and some toys for small children.
Breakfast takes place in a large and bright space, with large windows that provide a privileged view of the city. The food is varied and fresh, with many options of fruits, breads, sweets, yogurts and even typical foods from the region, such as the famous Paraguayan soup – it is not a soup, but a kind of corn pie that can be filled with various ingredients.  
For those who have an intolerance to certain types of food or are on a restrictive diet, the healthy space does not offer gluten, lactose and sugar-free breakfast foods. An important detail is that the Tarobá Hotel starts serving coffee very early, at 4am, which is great for those who want to make the most of it Foz do Iguaçu and leave as soon as possible for the tours. As breakfast ends at 10am, the meal also pleases guests who prefer to sleep a little longer.  
Inside the hotel there is also a small shop that offers souvenirs and a travel agency, the Iguassu Combo, which has tickets for the main attractions of the city, often cheaper than if purchased at the box office. With drivers who are also guides, it is possible to take tours around the city and hire the most varied types of packages and services. For those looking for comfort and don't want to worry about anything other than having fun, it's a good choice. The idea of concentrating accommodation and tours in the same place is also quite advantageous.
THE Tarobá Hotel continues with a project that will expand the facilities and, soon, visitors will be able to count on new spaces to enjoy. If you are looking for a lodging option with all the infrastructure to spend extremely comfortable days in Foz do Iguaçu, the Tarobá Hotel won't let you down.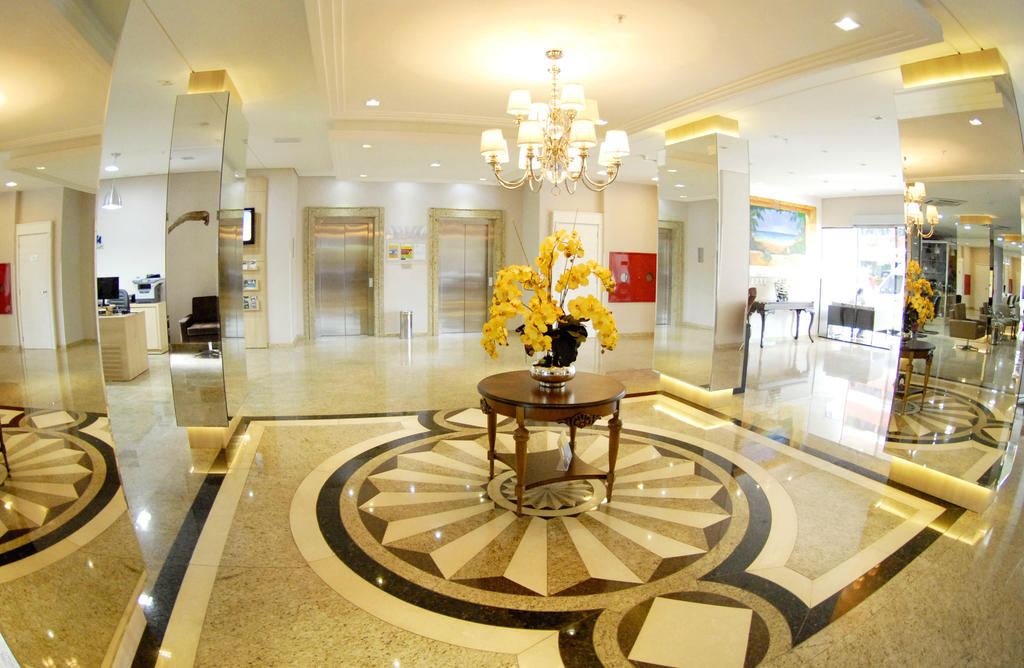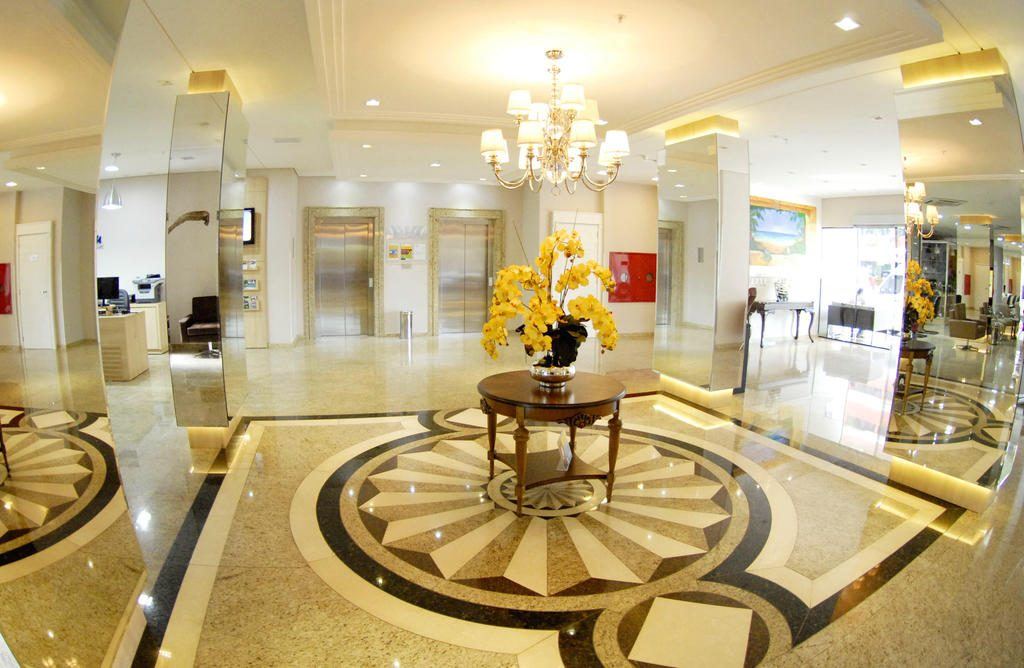 + info
Tarobá Hotel
+55 (45) 2102-7770
[email protected]
www.hoteltarobafoz.com.br
Rua Tarobá, number 1048 – Downtown – Foz do Iguaçu
Iguassu Combo Agency
+55 (45) 2102-7715
+55 (45) 9 9128-7313 (WhatsApp)
+55 (45) 9 9103-0849 (WhatsApp)
www.comboiguassu.com.br
(The agency is located inside the Tarobá Hotel)

Read too:
» Places to visit in Iguaçu National Park
» Walk in Parque das Aves in Foz do Iguaçu
» How is the tour to the Biological Refuge of Itaipu Binacional?
» Discover the amazing Chen Tien Buddhist Temple in Foz do Iguaçu
Dica extra para reservar hotéis
Para encontrar inúmeras opções de acomodação e reservar hotéis e pousadas com os melhores preços, utilizamos o Booking.com - disponível em milhares de destinos.
Passagens aéreas mais baratas
Para economizar com voos, consultamos primeiro as passagens aéreas na MaxMilhas, - quase sempre encontramos os melhores preços tanto no Brasil quanto no exterior. As passagens podem ser emitidas mesmo para quem não tem milhas aéreas.
Outras dicas úteis
Encontre informações úteis sobre os best destinations do mundo, com guias de viagens especializados sobre diferentes places to visit in Brazil e no exterior. São milhares de travel tips com sugestões de onde ir na sua viagem, recomendação de hotels, notícias atualizadas e muito mais.
Precisa de um carro na sua viagem? Encontre
aluguel de carro na Rentcars
e cote modelos diferentes podendo ser parcelado em até 10x. Já para passeios e ingressos antecipados, fechamos tudo sempre pela
Get Your Guide
.
Deseja falar com a redação, promover a sua marca ou relatar algum erro encontrado nesta página? Envie uma mensagem para
[email protected]
Subscribe to our channel:
---
---