THE Bahia I owned most of Coast Brazil, are almost 1000 kilometers long with beaches of warm waters with shades of blue. most of beaches they are far from the big urban centers, which leads us to travel in small towns and charming fishing villages that preserve the state's culture to this day.
If you are thinking that these small villages do not have adequate infrastructure for a worry-free vacation, you are completely wrong. THE Bahia has several chains of large resorts and some of the best hotels and inns in the country installed in several points from the south to the north of the state.
If you are planning a trip to the Bahia, check out this list of the best beaches in the state.
Praia do Espelho – Caraíva
Ranked as one of the most beautiful in Brazil, Praia do Espelho offers a blue sea, lots of sun and peace. Praia do Espelho has this nickname due to the effect of the reflection of the sun on the natural pools, the beach is also known as Curuípe, enjoy the perfect climate that Bahia offers while walking under the shade of coconut trees and enjoying this natural spectacle of crystal clear waters.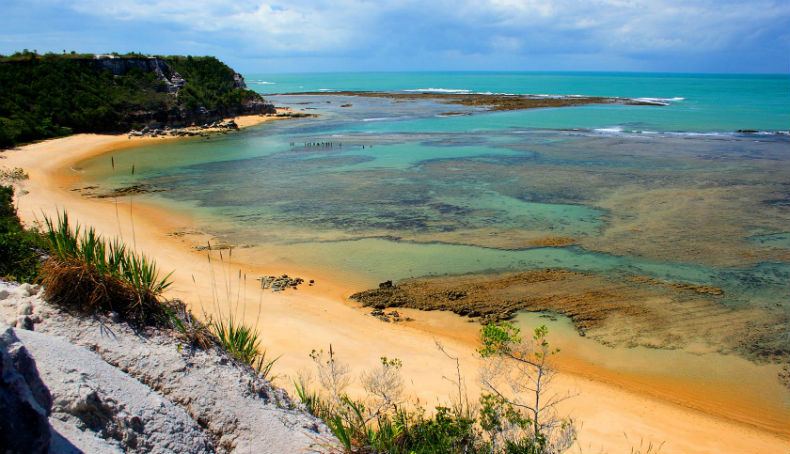 Praia dos Nativos – Trancoso
The beach is crossed by the Trancoso River that flows into the open sea, forming a lagoon. Very close to the village, Praia dos Nativos is very popular with hotel guests in the region.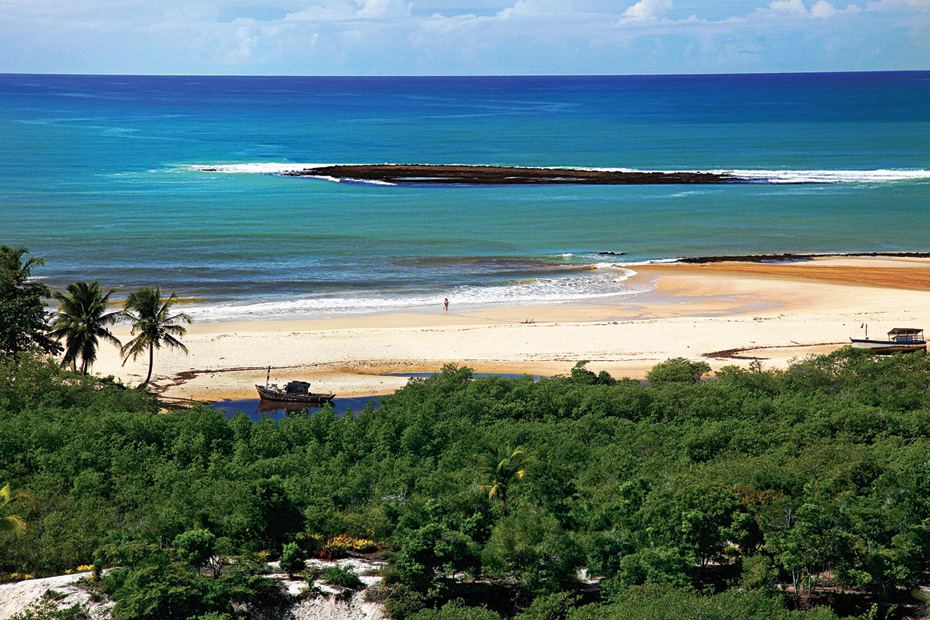 Jeribucaçu Beach – Itacaré
With access by a 40-minute trail, Jeribucaçu beach is the main postcard of Itacaré. The beach has some rustic tents that offer typical foods from the region. The beach is also crossed by the Jeribucaçu River, forming a great lagoon for swimming.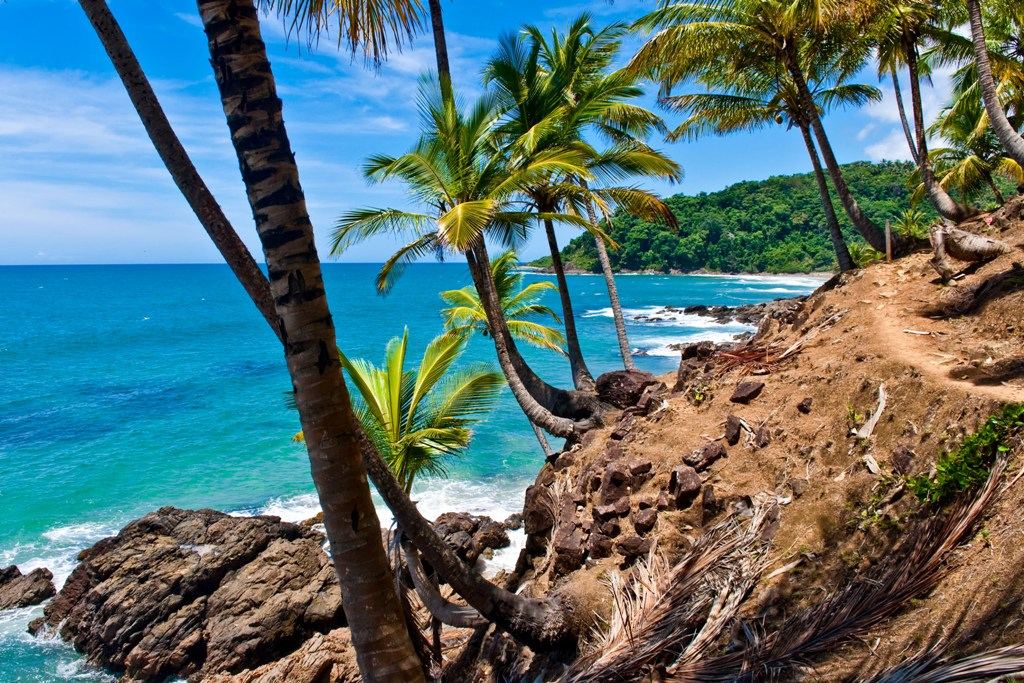 Taipu de Fora Beach – Barra Grande
Accessible only by boat or speedboat from Camamu, Taipu de Fora beach is 55 km from Vila de Barra Grande. The paradisiacal beach is surrounded by coconut trees on the mainland and is full of reefs and corals on the coast. Due to its intense marine life, the place is considered one of the best diving spots in the country.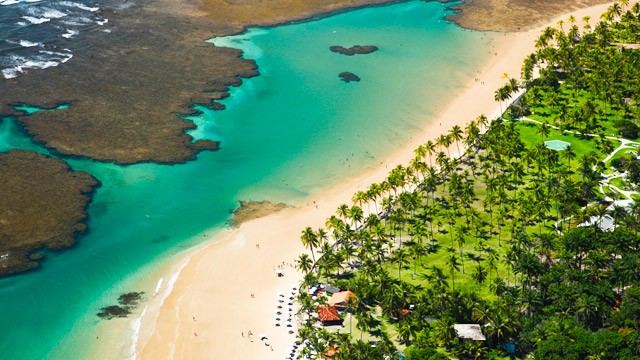 Praia da Cueira – Boipeba
Darling among tourists from Ilha de Boipeba, Cueira beach is covered by a huge expanse of well-preserved coconut trees that follow the coast. When in the region, be sure to try the famous lobster in butter at the typical beach stalls.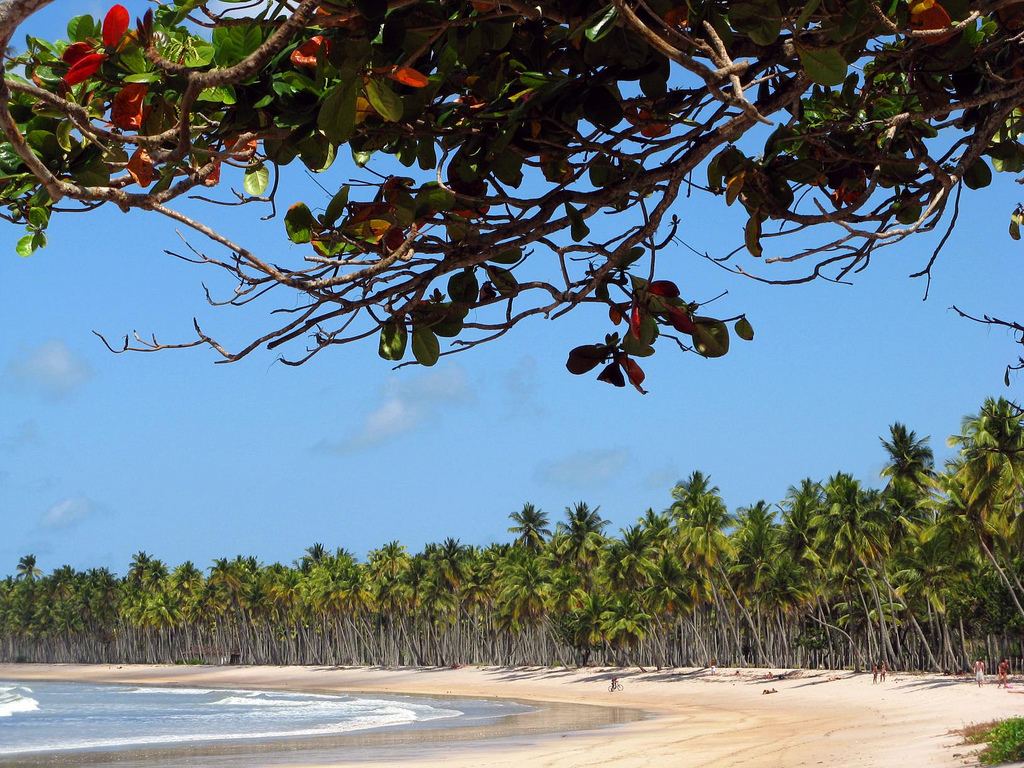 Itacarézinho – Itacaré
Always deserted, Itacarezinho beach is extensive and accompanied by hills, coconut trees and reefs. The beach is very popular with surfers, who combine the pleasant landscapes of the region with the perfect waves that this part of the coast provides.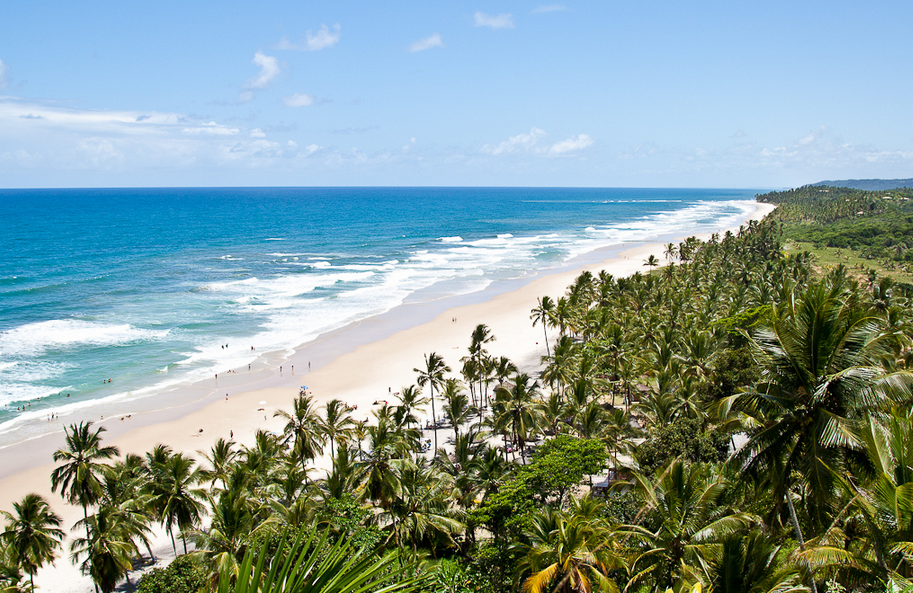 Taipe Beach – Arraial d'Ajuda
Praia do Taípe is one of the best preserved in Arraial d'Ajuda. Its giant cliffs in front of a transparent sea make the environment even wilder, making it the most inviting place for tourists who want to explore a more untouched side of the Bahian coast.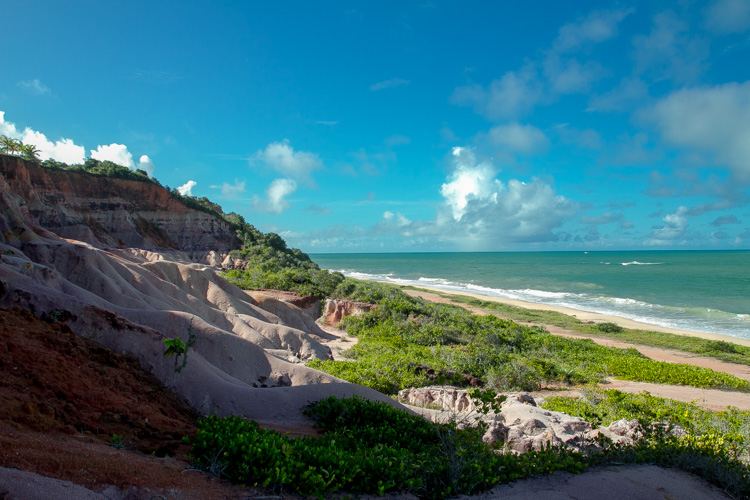 Cumuruxatiba – Prado
Affectionately nicknamed Cumuru, it offers a coral reef with natural pools that are accessible when the tide is low. During the months of July and October is the breeding season for humpback whales, another spectacle on its own.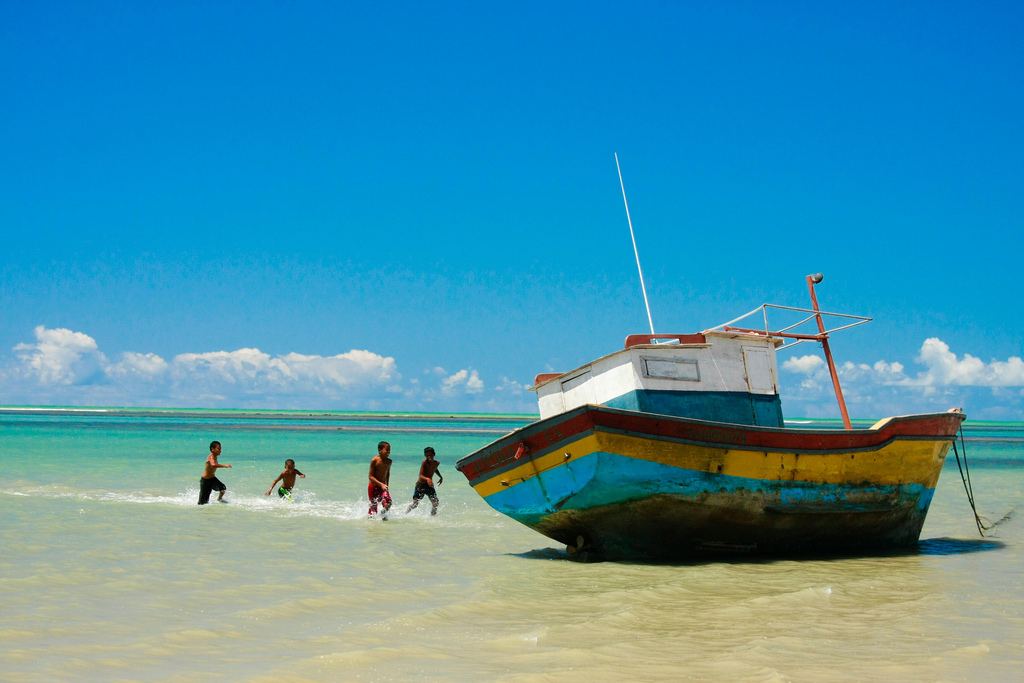 Port of Barra – Salvador
Located in one of the most traditional neighborhoods in Salvador, Porto da Barra is opposite the Todos-os-Santos Bay, between the forts of São Diogo and Santa Maria.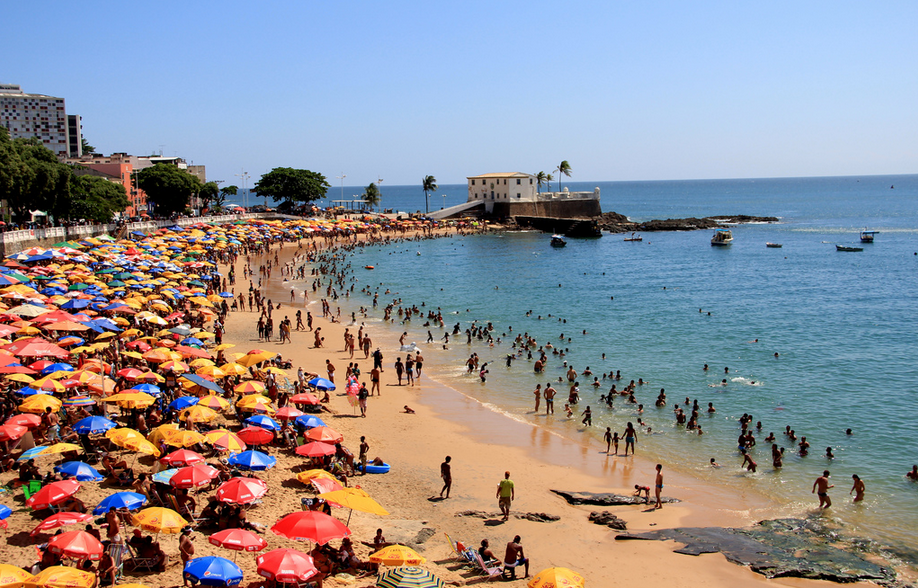 Dica extra para reservar hotéis
Para encontrar inúmeras opções de acomodação e reservar hotéis e pousadas com os melhores preços, utilizamos o Booking.com - disponível em milhares de destinos.
Passagens aéreas mais baratas
Para economizar com voos, consultamos primeiro as passagens aéreas na MaxMilhas, - quase sempre encontramos os melhores preços tanto no Brasil quanto no exterior. As passagens podem ser emitidas mesmo para quem não tem milhas aéreas.
Outras dicas úteis
Encontre informações úteis sobre os best destinations do mundo, com guias de viagens especializados sobre diferentes places to visit in Brazil e no exterior. São milhares de travel tips com sugestões de onde ir na sua viagem, recomendação de hotels, notícias atualizadas e muito mais.
Precisa de um carro na sua viagem? Encontre
aluguel de carro na Rentcars
e cote modelos diferentes podendo ser parcelado em até 10x. Já para passeios e ingressos antecipados, fechamos tudo sempre pela
Get Your Guide
.
Deseja falar com a redação, promover a sua marca ou relatar algum erro encontrado nesta página? Envie uma mensagem para
[email protected]
Subscribe to our channel:
---
---