Going to France in the new year? find it out the best cities to spend New Year's Eve in the country
oh, the France! The country that enchants people from all over the world for its beauty is also a great destination to enjoy the holidays. And it's no wonder: the word Réveillon comes from the French verb "réveiller", which means "to wake up" or "to revive". In this way, New Year's Eve can be considered a new beginning. Quite inspiring, isn't it?
celebrate the arrival of new year in France it is an unforgettable experience. Despite not being as big a fan of fireworks as they are in Brazil, the party is very lively, full of celebrations and washed down with good glasses of champagne, as the drink was created on French soil. 
At this time of year, it is important not to forget that it is cold, so don't forget to dress warmly for the outdoor celebrations. For celebrations in clubs, restaurants and parties, a tip is to make reservations in advance.
In partnership with France among Friends, a travel agency specialized in receiving Brazilians in the country, we have selected the best cities for celebrate New Year's Eve in France. 
Paris
It is clear that among best cities to spend New Year's Eve in France Paris is lit by nature. At New Year's Eve, people gather around the Eiffel Tower with their coats waiting for midnight to celebrate and watch the light show. In addition to the city being very beautiful and completely lit up at this time of year, the experience is unique. There are several celebrations that spread across the City of Light, in restaurants, clubs and also on the Champs Elysées to hear the 12 strokes of midnight. 
Lyon
If you love exciting musical performances, the city of Lyon, in the central part of the country, is the ideal place to celebrate the turn of the year. The Opera de Lyon offers a classical music show, a traditional New Year's concert in the city which, in addition to good doses of classical music, also has dinner with typical French dishes and sweets. However, the city also offers modern party options for those who want to escape the more erudite celebrations.
cannes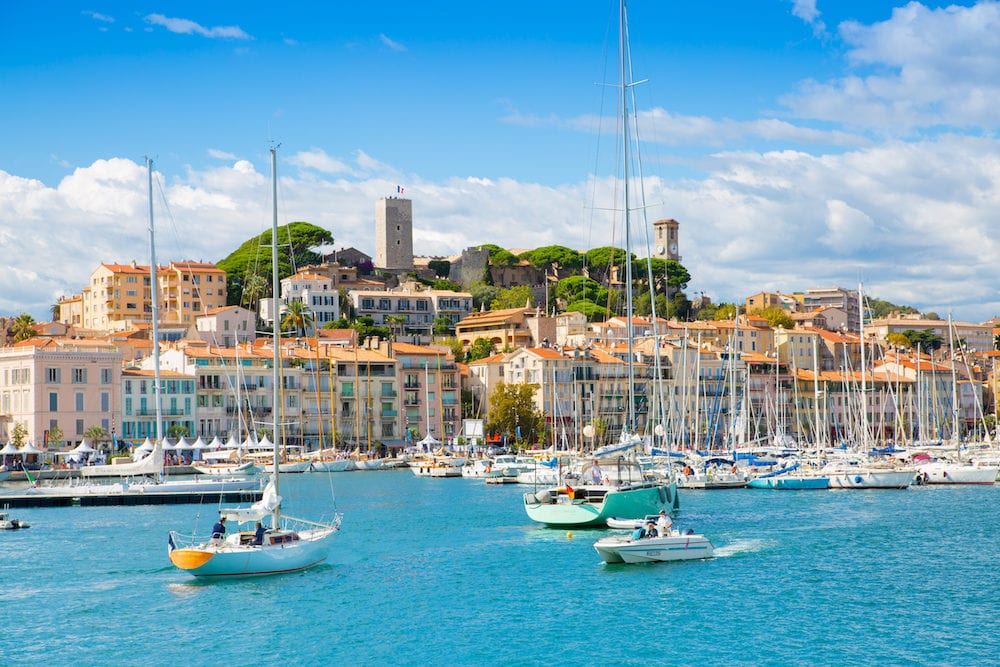 The incredible Cannes is part of the French Riviera, a region known for lavishing charm and sophistication. In addition to enjoying all the glamor and beauty that the place normally exudes, Cannes is famous for a fireworks display full of lights and sounds in front of the sea, known as "Cannes Dance Fire", worthy of taking sighs and celebrating a lot. the arrival of the new year. The best thing is that in the south of France the temperatures are more pleasant and you won't be so cold in this New Year's Eve outdoors. 
bordeaux
The city of Bordeaux, in the southwest of France, is the destination for those who want a New Year's Eve lively and fun in France. The city offers many special dinners to commemorate and, for those who are a wine lover, different experiences in vineyards, which offer special programs such as luxurious brunches on the first day of the year. 
savoie
Savoy, a department in the French region of Rhône-Alpes, has some of the best ski resorts in the country. So if you want to spend the New Year's Eve in a different and even cooler way, the stations in Courchevel and Tignes, for example, offer parties with electronic music and fireworks. There are also other options that offer celebrations with games of light that accompany the fireworks and create beautiful visual spectacles, as in the stations of La Plagne and Val Thorens, the latter being the highest in all of Europe.
How to book a tour in France 
Our tip for those who want a transfer service, tours or complete itineraries around the country is the France among Friends. They are specialized in welcoming Brazilians and have guides who are also drivers and who speak Portuguese. With a modern fleet of cars, the company transports tourists to the main destinations in the country in a safe and comfortable way.
+ Info
France among Friends
2 Allée des Bosquets, 94800 Villejuif, France
Phone: +336 6454 5901
www.francaentreamigos.com.br
Read too:
» Tips for planning your first trip to France
» 12 Medieval Cities to Discover in the South of France
» Enchanted France: the country's most charming towns and villages
» Itinerary passing through the sights of Provence, in the south of France
Dica extra para reservar hotéis
Para encontrar inúmeras opções de acomodação e reservar hotéis e pousadas com os melhores preços, utilizamos o Booking.com - disponível em milhares de destinos.
Passagens aéreas mais baratas
Para economizar com voos, consultamos primeiro as passagens aéreas na MaxMilhas, - quase sempre encontramos os melhores preços tanto no Brasil quanto no exterior. As passagens podem ser emitidas mesmo para quem não tem milhas aéreas.
Outras dicas úteis
Encontre informações úteis sobre os best destinations do mundo, com guias de viagens especializados sobre diferentes places to visit in Brazil e no exterior. São milhares de travel tips com sugestões de onde ir na sua viagem, recomendação de hotels, notícias atualizadas e muito mais.
Precisa de um carro na sua viagem? Encontre
aluguel de carro na Rentcars
e cote modelos diferentes podendo ser parcelado em até 10x. Já para passeios e ingressos antecipados, fechamos tudo sempre pela
Get Your Guide
.
Deseja falar com a redação, promover a sua marca ou relatar algum erro encontrado nesta página? Envie uma mensagem para
[email protected]
Subscribe to our channel:
---
---