Without a doubt, one of the greatest pleasures we have in life is eating. Therefore, when we travel, we have the possibility to discover new dishes, taking into account the environment where we had the experience. After all, the world is surrounded by the most amazing restaurants.
Yes. Around the world we find different restaurants, each with its own peculiar way that often attract more attention than the menu itself. Therefore, we have made a list of some of the most surprising and very different restaurants, which, in addition to providing great food, also offer an unforgettable experience.
Waterfall Restaurant – Philippines
Firstly, at the beautiful Villa Escudero resort, you will find this strange restaurant located just a few meters from the base of Labasin Falls. That's because the restaurant serves a buffet of meats and sauces on bamboo leaves and, if you can't stand the heat, you can cool off in the waters.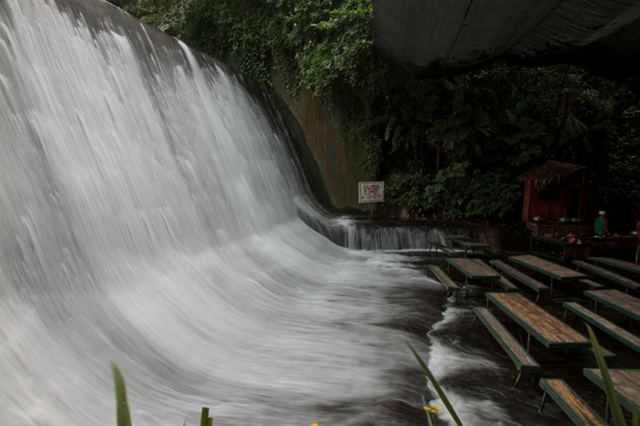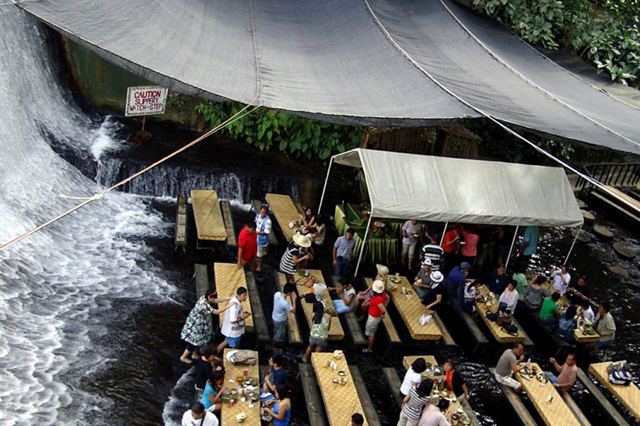 Joben Bistro, Cluj-Napoca, Romania
Joben Bistro is a quirky pub that takes you back in time with charming steampunk design. Plus, the combination of brass, copper, and fluorescent lights creates an elegant retreat for hanging out with friends.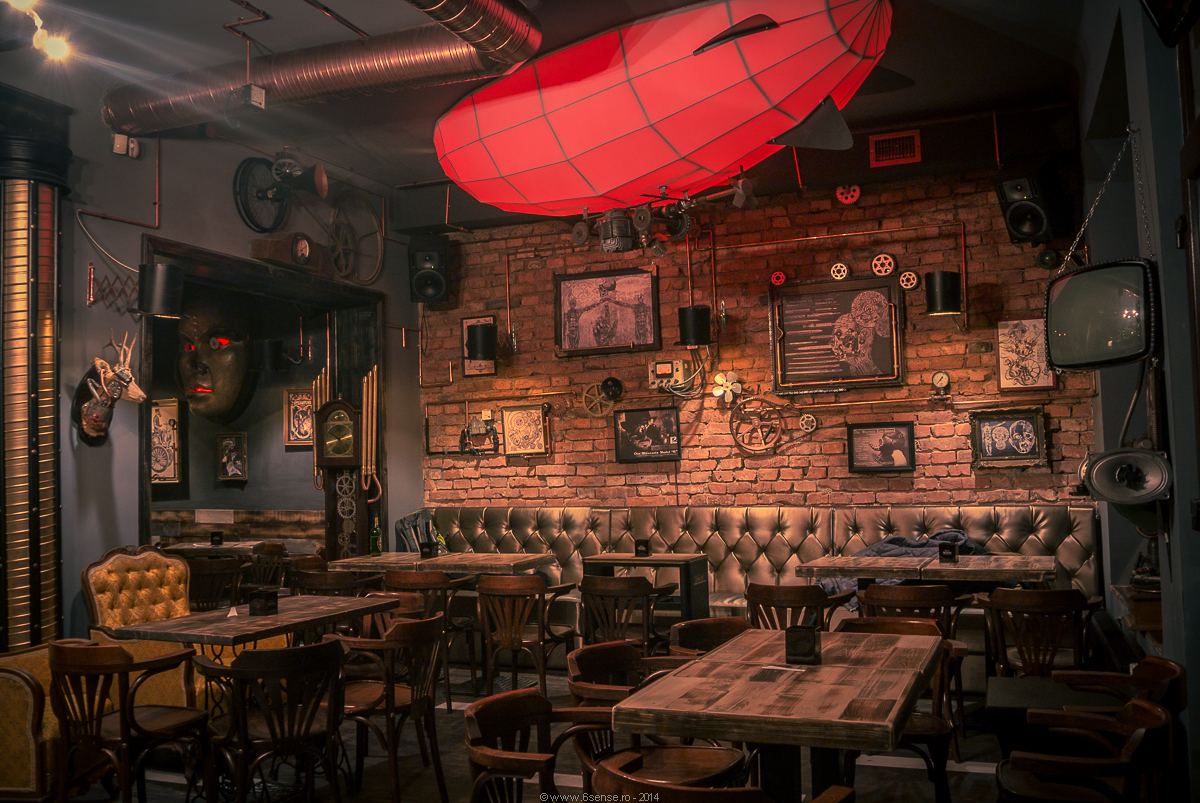 Grotta Palazzese – Italy
The Grotta Palazzese restaurant is located inside a cave on the beach of Polignano a Mare and is undoubtedly one of the best destinations for Italian cuisine in the world. Therefore, those who wish to visit the place have the incredible experience of a romantic dinner in front of the Adriatic Sea.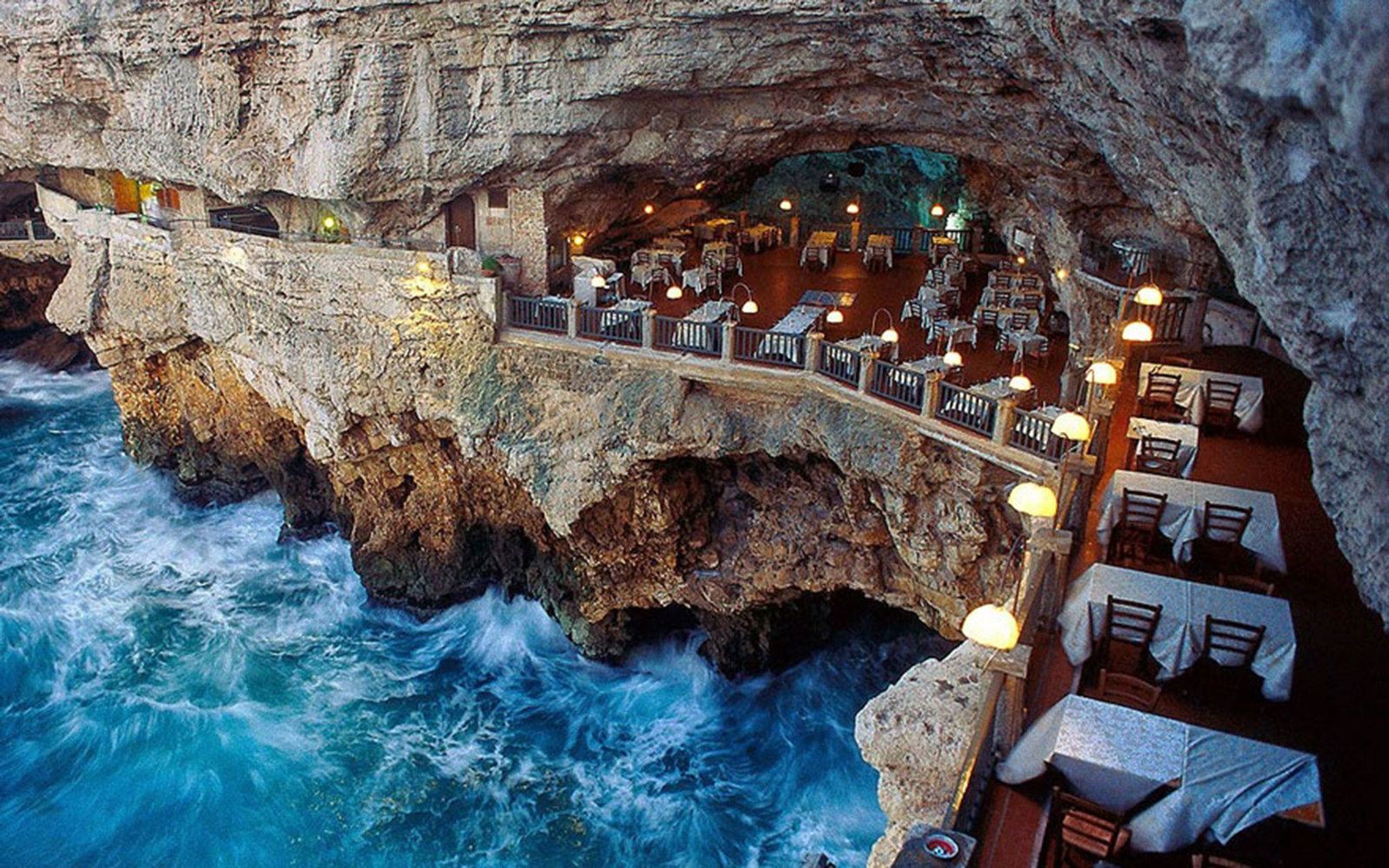 Pizza Gloria, Murren – Switzerland
Surprisingly, Piz Gloria is a revolving restaurant found some 3,000 meters high in the Bernese Alps. Accessible by cable cars, this restaurant has breathtaking views unmatched by any other restaurant. The building was used in the famous 007 series, in 007 - On Her Majesty's Secret Service.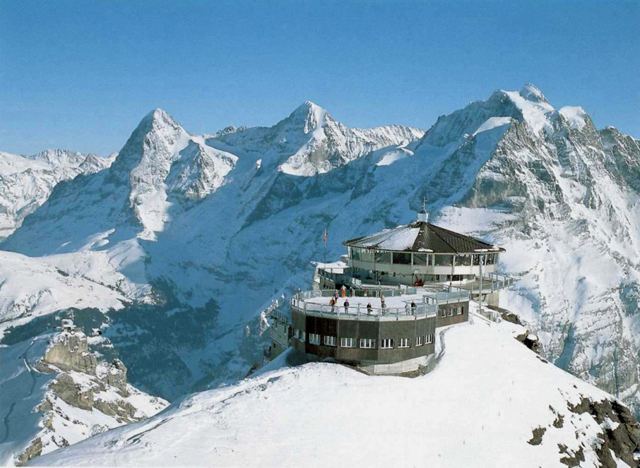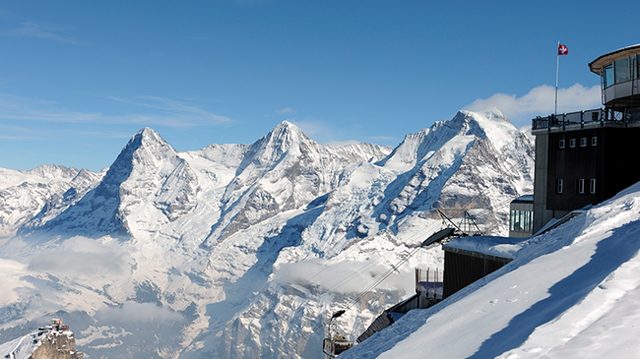 Rock Restaurant – Zanzibar
Certainly, The Rock is an amazing seafood restaurant built on an outcrop along the Michamwi Pingwe peninsula. Accessible by boat, the food served on site comes from just a few meters away.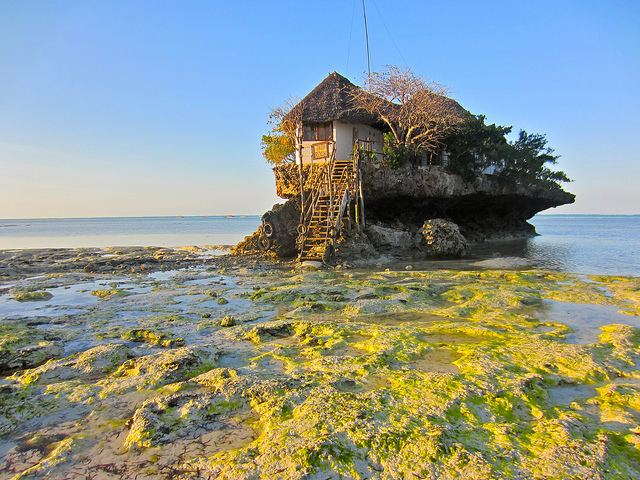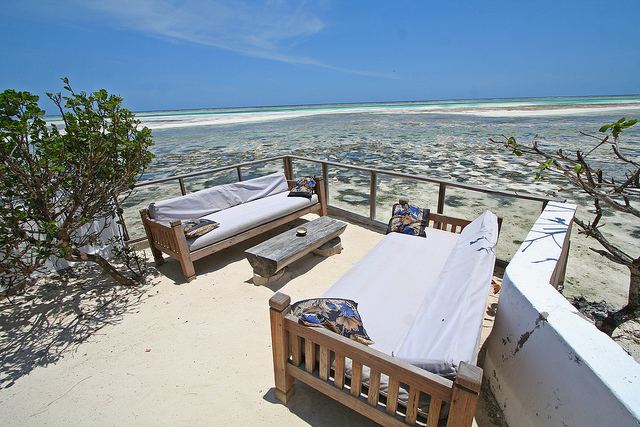 Ithaa Undersea Restaurant, Rangali Island – Maldives
Ithaa is one of the few underwater restaurants in the world. As a result, it is considered "the most beautiful restaurant in the world" by the New York Daily News. Ithaa lies 5 meters below the surface and is surrounded by rich marine life.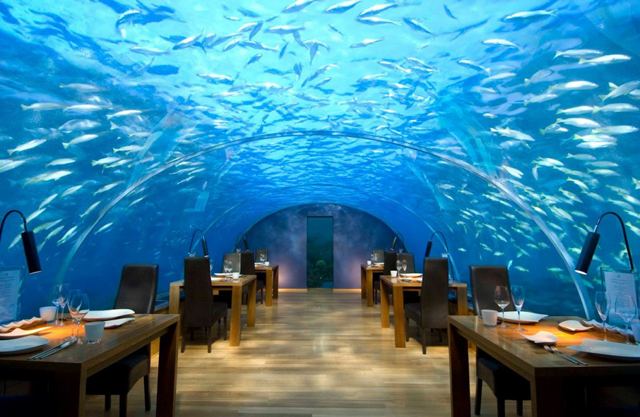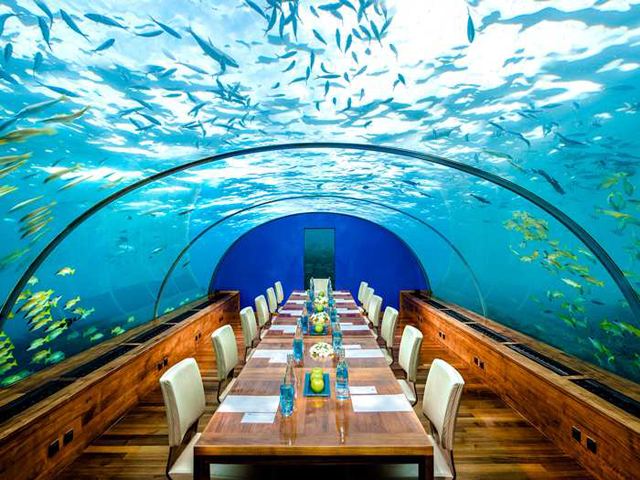 Ali Barbour's Cave Restaurant – Kenya
Amazingly, Ali Barbour's Cave, a natural phenomenon, is estimated to be around 180,000 years old. Recently transformed into a restaurant, it consists of a series of interconnected chambers that reach depths of up to 30 meters.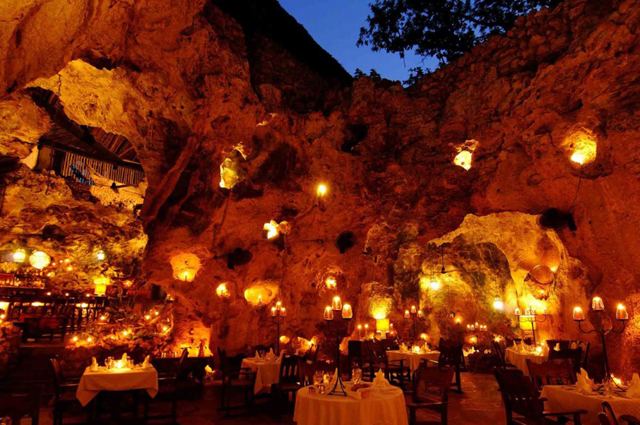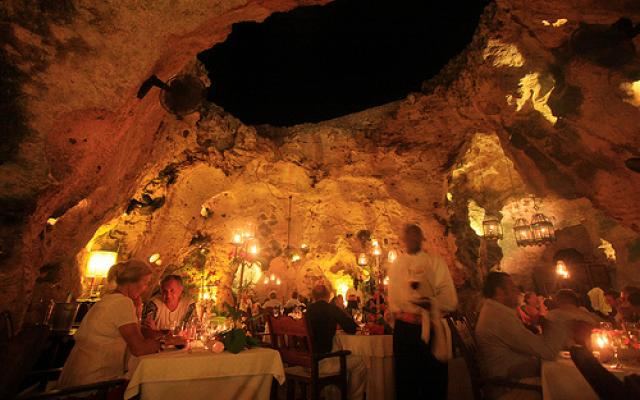 Soneva Kiri Resort – Thailand
In this restaurant, you have the opportunity to enjoy a Thai forest and dine from the top of a tree. You're sure to be impressed as waiters move through a series of zip lines like acrobats to deliver delicious food to your private table.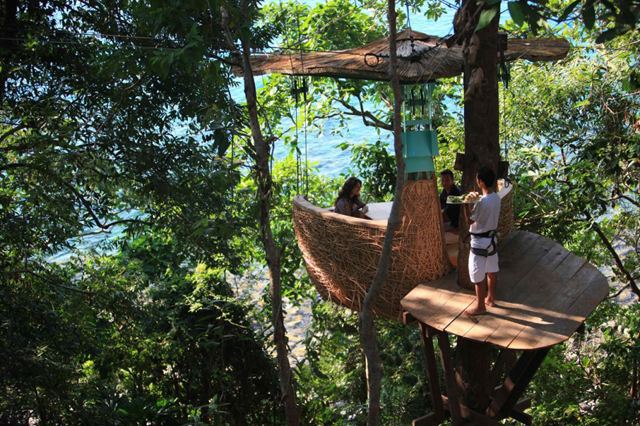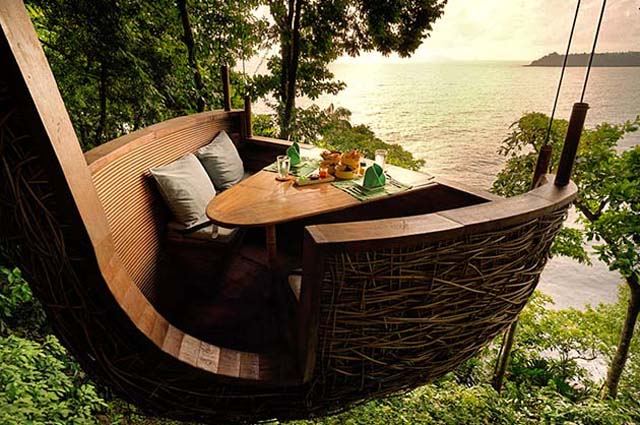 The Bedford, Chicago – United States
The Bedford occupies what was once a bank in the 1920s. But most of the original architecture, including the vault, copper deposit boxes and steel doors remain intact, transporting patrons back in time.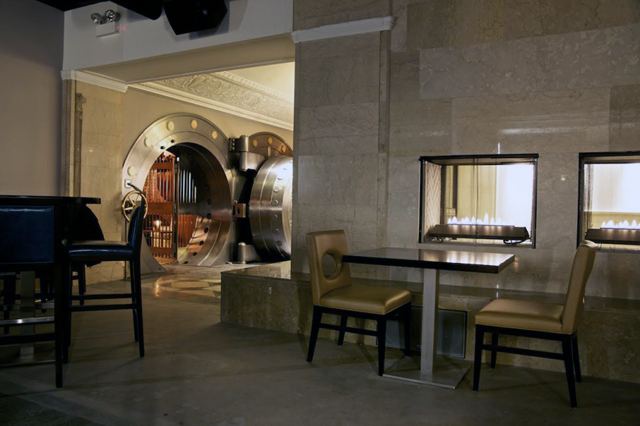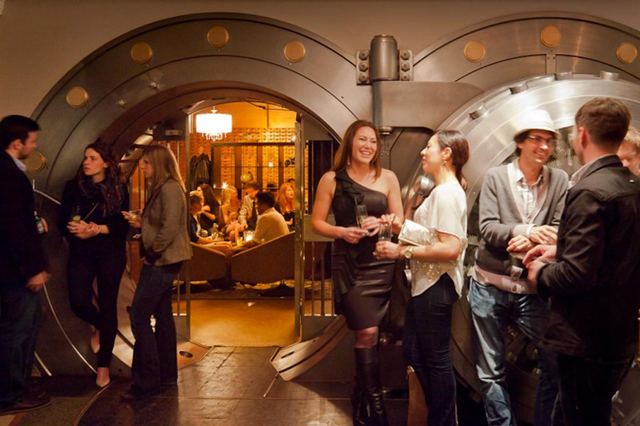 Fangweng, Yichang – China
Fangweng is known as the Hanging Restaurant because it is built in the Happy Valley of Xiling Gorge. Several hundred meters below the suspended floor is the raging Yangtze River. The restaurant is named after Lu You, a poet who made tea in caves during the 1100s.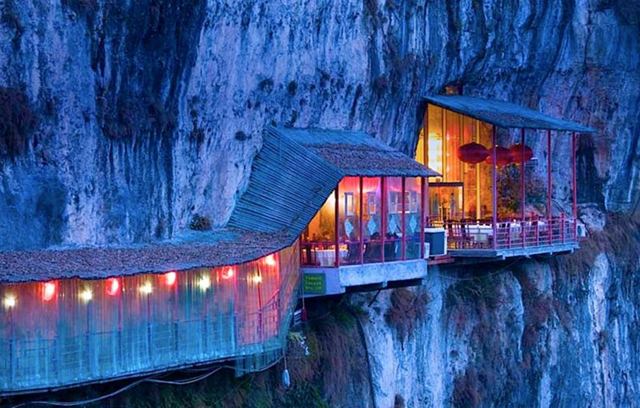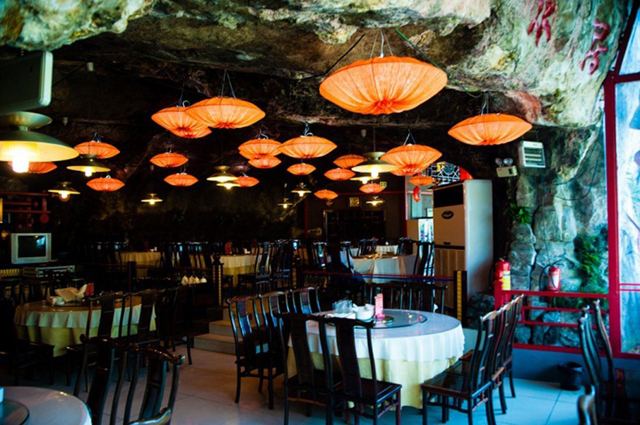 Cova d'en Xoroi, Menorca – Spain
Finally, tucked away in the cliff caves of Menorca, this restaurant overlooks the crystal blue waters of the Mediterranean.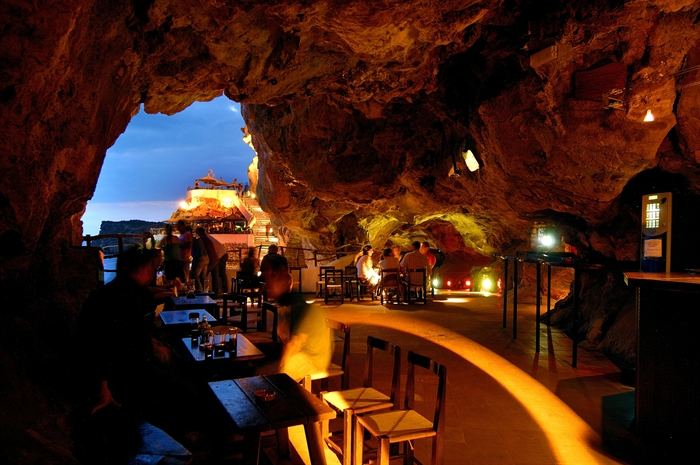 Dica extra para reservar hotéis
Para encontrar inúmeras opções de acomodação e reservar hotéis e pousadas com os melhores preços, utilizamos o Booking.com - disponível em milhares de destinos.
Passagens aéreas mais baratas
Para economizar com voos, consultamos primeiro as passagens aéreas na MaxMilhas, - quase sempre encontramos os melhores preços tanto no Brasil quanto no exterior. As passagens podem ser emitidas mesmo para quem não tem milhas aéreas.
Outras dicas úteis
Encontre informações úteis sobre os best destinations do mundo, com guias de viagens especializados sobre diferentes places to visit in Brazil e no exterior. São milhares de travel tips com sugestões de onde ir na sua viagem, recomendação de hotels, notícias atualizadas e muito mais.
Precisa de um carro na sua viagem? Encontre
aluguel de carro na Rentcars
e cote modelos diferentes podendo ser parcelado em até 10x. Já para passeios e ingressos antecipados, fechamos tudo sempre pela
Get Your Guide
.
Deseja falar com a redação, promover a sua marca ou relatar algum erro encontrado nesta página? Envie uma mensagem para
[email protected]
Subscribe to our channel:
---
---