First trip to Portugal: documents, language, currency, places, transport and tips to make the most of your vacation
And yours first trip to Portugal? When we go to a destination for the first time, many doubts can arise – even more so when it comes to a different country. What documents to bring, what tours to take, what currency is used, when is the best time to go?
These and other questions can get in the way of a long-awaited vacation trip, right? Therefore, here we separate the answers to the main questions of those who make a first trip to Portugal. Check out:
What documents to submit?
To enter Portugal for tourism and with a stay of up to 90 days, no visa is required, just a passport valid for at least three months after the date of travel. Therefore, to check all the necessary documents and recommendations, Click here to access the consular portal.
However, it is mandatory to have on hand:
The reservation of hotels guaranteeing your accommodation;

Financial resources that can guarantee your stay in the country;

Proof of round-trip airline tickets to Brazil.

Travel insurance with a minimum coverage of 30,000 euros.
Which currency to take?
The official currency of Portugal is the euro (€). You can exchange your money for euros in Brazil at specialized currency exchange stores that carry out this transaction. In this matter you learn how to buy euros in reliable and discounted places.
In Portugal you can also use international credit and debit cards – these charge IOF for each purchase or withdrawal, but they are also widely accepted in the country. So, always remember to find out about fees to know exactly which option pays the most on the date of your trip.  
Language
The official language is Portuguese, which for us Brazilians makes communication a lot easier. Therefore, despite the phonetic differences and some specific words and terms, it is quite easy to understand the Portuguese spoken in Portugal and vice versa. In more touristy places, English and Spanish are also used.
Cities to visit in Portugal
Portugal is a destination that brings together so many possibilities that making a tour of the country can seem like an impossible task. To help, we have separated some beautiful cities to visit in the country and prepare your itinerary.
Just click on each one of them to check out a list of possibilities that can be very helpful for those visiting the country for the first time:
How to go to Portugal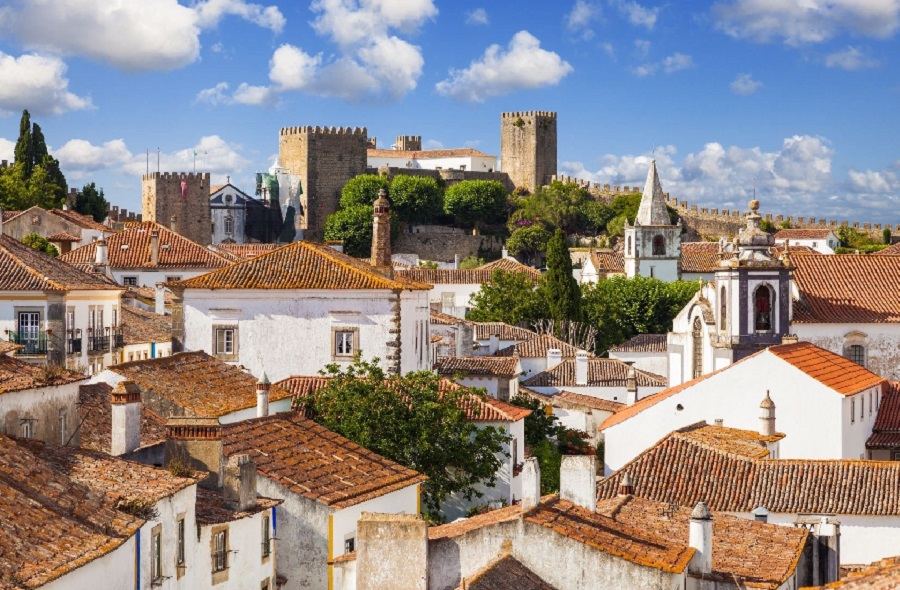 Several airlines operate direct flights between some Brazilian capitals and Lisbon. The trip, depending on the city of origin, takes around 9 hours. The main company that carries out the route between the destinations is the TAP Air Portugal, the largest Portuguese airline.
In Brazil, the company is very popular for offering flights to Lisbon and connections to several European countries, as well as the possibility of making a "stopover" in Portugal.
We made a report about how is the trip by TAP from São Paulo to Lisbon in economy class, in addition to providing tips for getting discounts on your ticket.
Best transport option within the country
Renting a car can be a great option for traveling around Portugal. The roads are good and well signposted. Also, depending on the number of people traveling in the same car, it can become a more economical alternative. The car is also advantageous for those who do not have much time in the country, being able to take off from one city to another more quickly.
Between the main cities, a great and economical option is the trains operated by CP, or "trains", as the Portuguese say. Buses are also cheap, but a little less comfortable and, in some cases, slower. THE Express Network travels to several Portuguese destinations.
Best time to visit Portugal
In Portugal, Brazilians will not be as cold as in other European countries. We can say that the destination is one of the sunniest on the continent. However, it is worth highlighting some tips for those visiting the country for the first time.
Traveling to Portugal between May and October can make you spend more, as this is considered high season. Thus, it is in this same period that temperatures can reach 40ºC and the beaches are crowded. Click here to discover the main beaches in Portugal.
However, in winter, the attractions are usually more empty. This season in Portugal is not so cold and it rarely reaches negative temperatures – except in some places, such as Serra da Estrela. However, during the holiday season, the flow of tourists increases. Finally, to check what to do in each season of the year in Portugal, see the article best time to go to Portugal.
Read too:
» Portugal: 15 photos of Óbidos that will convince you to visit the village
» 6 historic hotels in Portugal to stay
» Itinerary in Évora: what to do in 2 days in the capital of Alentejo
» Places to visit in Évora
Dica extra para reservar hotéis
Para encontrar inúmeras opções de acomodação e reservar hotéis e pousadas com os melhores preços, utilizamos o Booking.com - disponível em milhares de destinos.
Passagens aéreas mais baratas
Para economizar com voos, consultamos primeiro as passagens aéreas na MaxMilhas, - quase sempre encontramos os melhores preços tanto no Brasil quanto no exterior. As passagens podem ser emitidas mesmo para quem não tem milhas aéreas.
Outras dicas úteis
Encontre informações úteis sobre os best destinations do mundo, com guias de viagens especializados sobre diferentes places to visit in Brazil e no exterior. São milhares de travel tips com sugestões de onde ir na sua viagem, recomendação de hotels, notícias atualizadas e muito mais.
Precisa de um carro na sua viagem? Encontre
aluguel de carro na Rentcars
e cote modelos diferentes podendo ser parcelado em até 10x. Já para passeios e ingressos antecipados, fechamos tudo sempre pela
Get Your Guide
.
Deseja falar com a redação, promover a sua marca ou relatar algum erro encontrado nesta página? Envie uma mensagem para
[email protected]
Subscribe to our channel:
---
---