Only in Angra do Reis, there are more than 365 islands with 2 thousand beaches bathed by an ocean of clear waters and a diverse marine life. There are so many beaches that nautical culture is almost mandatory, since part of these islands are also inhabited, such as the largest and best known of all, the Big Island. In addition to beautiful beaches, countless stories and diverse legends tell about pirates, shipwrecks and other mysteries that enveloped these seas in ancient times.
Departing by car, it is about 163 km from the city of Ubatuba (SP), on the coast of São Paulo, and on the opposite side, only 155 km from the city of Rio de Janeiro, capital of Rio de Janeiro. Despite the easy access, Angra dos Reis (RJ) presents landscapes of extreme beauty, and is one of the most charming stops in the green Coast – tourist route that crosses part of the coast of São Paulo to one of the most disputed regions of the state of Rio de Janeiro, passing by beaches, waterfalls, mountains and islands covered by Atlantic Forest still preserved.
Quite sought after, mainly, for its paradisiacal beaches and its deserted islands in the best "magazine cover" style. The city of Angra dos Reis ends up serving as a gateway for those looking to explore these beaches, most of them with access departing from the central port or in boats that pick you up at seaside hotels. Both on the mainland and on the high seas, on Ilha Grande, for example, a great tourist structure with restaurants, hotels, inns and agencies that make life easier for travelers who want to know the main points of Angra dos Reis and surroundings, with tours regular.
THE Angra Way, a local operator, is one of the agencies that work with boat and schooner trips, in addition to organizing other ready-made and personalized itineraries through the Costa Verde region. The agency also offers the transfer service as an option and can be a good alternative for those who visit the city and do not have their own vehicle.
You boat trips through the islands show the beauty of the Rio de Janeiro coast from another angle. Along the way, strategic stops on paradisiacal islands and on the high seas are perfect for taking a dip and snorkeling to see the variety of fish in an absurdly transparent water.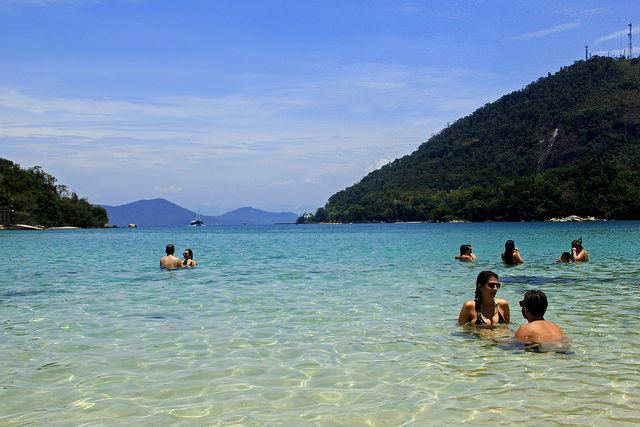 In addition to the beaches, the city also offers cultural and historical tours, passing buildings from the 17th and 18th centuries that include churches, convents, monuments and mansions. The history of the city can be discovered in a few hours of walking, or in a city tours offered by the various tourist agencies in the city.
Nature was very generous with this region of Rio de Janeiro, the diverse marine life and the transparency of the waters make the region one of the best diving spots in the country. During the dives, in addition to fish of numerous species, molluscs, crustaceans, turtles and koreas also often appear, being an unmissable tour for the adepts of the activity, who also find some shipwrecks along the way.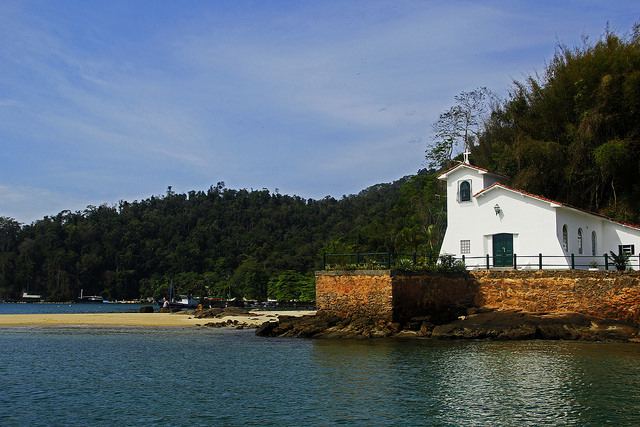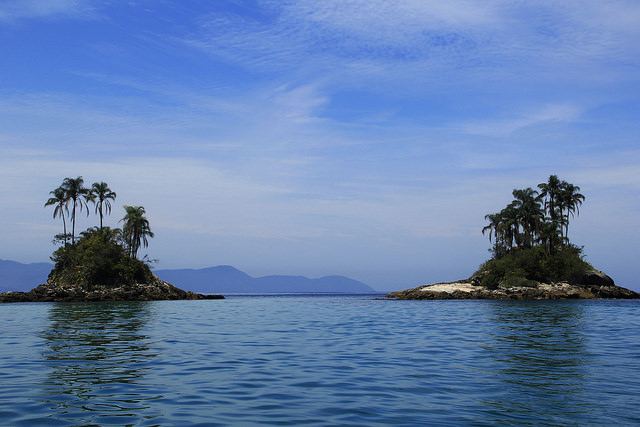 Are you keen to discover this paradise? Check out the tips we have separated with some attractions to visit in Angra dos Reis – Tourism in Angra dos Reis: what to see and do. Among the highlights are: Ilha da Gipóia and its famous Praia das Flechas and Dentista, the natural aquarium on the Botinas Islands and other untouched paradises on Ilha Grande.
Dica extra para reservar hotéis
Para encontrar inúmeras opções de acomodação e reservar hotéis e pousadas com os melhores preços, utilizamos o Booking.com - disponível em milhares de destinos.
Passagens aéreas mais baratas
Para economizar com voos, consultamos primeiro as passagens aéreas na MaxMilhas, - quase sempre encontramos os melhores preços tanto no Brasil quanto no exterior. As passagens podem ser emitidas mesmo para quem não tem milhas aéreas.
Outras dicas úteis
Encontre informações úteis sobre os best destinations do mundo, com guias de viagens especializados sobre diferentes places to visit in Brazil e no exterior. São milhares de travel tips com sugestões de onde ir na sua viagem, recomendação de hotels, notícias atualizadas e muito mais.
Precisa de um carro na sua viagem? Encontre
aluguel de carro na Rentcars
e cote modelos diferentes podendo ser parcelado em até 10x. Já para passeios e ingressos antecipados, fechamos tudo sempre pela
Get Your Guide
.
Deseja falar com a redação, promover a sua marca ou relatar algum erro encontrado nesta página? Envie uma mensagem para
[email protected]
Subscribe to our channel:
---
---