Not sure what to do in Belo Horizonte? We have selected 20 must-see attractions and tours to enjoy in the capital of Minas Gerais 
Belo Horizonte it is a mixture of urban and at the same time bucolic capital. With several historical attractions, such as buildings, monuments and museums, the capital of Minas Gerais also proves to be one of the most bohemian places in Brazil, with a lively and fun night in several bars.
With many options for outdoor activities, beautiful architectural complexes to admire, excellent cuisine and hospitable and friendly people, there is a lot to discover on a trip to the destination. But, after all, what to do in Belo Horizonte? So that you can create an itinerary without missing anything, we have selected 20 must-see attractions and tours.
Tours and attractions in Belo Horizonte 
Pampulha Lagoon
One of the symbols of Belo Horizonte, the Pampulha Lagoon is part of the architectural complex designed by Oscar Niemeyer in the city. An essential point to visit in the capital of Minas Gerais, the lagoon is 18 kilometers long and is widely used by residents for hiking, cycling and other outdoor activities.
Belo Horizonte Central Market
With more than 90 years, the traditional Central Market of Belo Horizonte is an unmissable tour. There are more than 400 stores that offer numerous traditions and specialties from Minas Gerais. Cheese, sweets, handicrafts, drinks and other regional products are widely offered: it is impossible to leave without taking something home.
Mangabeiras viewpoint
Many people are looking for things to do in Belo Horizonte to see the city from above. The city does not have that name for nothing: it is beautiful, even more when admired by a panoramic view. That's what you'll get when you visit Mirante do Mangabeiras, an exciting view of the entire city. A tip is to visit the place at sunset, which makes the scenery even more beautiful.
Liberty Square
Praça da Liberdade is not just a symbol of Belo Horizonte, it was also extremely important for the city's past, as it was the site of the sumptuous former seat of the Government of Minas Gerais.
Currently, its architectural ensemble brings together old buildings, fountains and beautiful gardens inspired by the Palace of Versailles. In addition, some important museums and cultural centers are also located there, such as the CCBB, the UFMG Knowledge Space, among others.
Church of Saint Francis of Assisi
Also known as Igreja da Pampulha, the iconic work designed by Oscar Niemeyer, with beautiful panels by Cândido Portinari and surrounded by a garden by Burle Marx, is a true Brazilian treasure. In addition to all its historical and artistic value, the church, dating from 1943, is perfect for those who love photography, due to its innovative format.
hippie fair
If you love handicrafts and are looking for things to do in Belo Horizonte to find regional products, you should plan a visit to this one, which is considered the biggest fair in the segment in Brazil. Held every Sunday, from 7 am to 2 pm, on Avenida Afonso Pena, it brings together more than 1800 exhibitors offering a wide variety of handicrafts, such as rustic furniture, baskets, rugs, curtains. toys, musical instruments, among others.
Museum of Natural Sciences
The Museum of Natural Sciences belongs to PUC Minas and currently houses several researches and scientific collections. Its incredible collection features more than 130,000 specimens of fauna, flora, as well as dinosaur skeletons and even the bones of a sperm whale. So, if you are in doubt about what to do in Belo Horizonte with children, this is a very interesting and educational tour.
Minas Gerais Memorial
Built in 1897, the building that today is the Memorial Minas Gerais headquarters used to house the Secretary of State. Currently, the museum presents, in a very technological way, the changes in mining culture and traditions from the 18th century to the present day. Therefore, the visit is very interesting to contextualize historically before visiting other attractions around the city.
Mineirão Stadium
A symbol of Brazilian football, the Mineirão Stadium was built in 1965. Therefore, with a capacity for over 60,000 people and various sectors, anyone who wants to visit the space can take a tourist tour that includes exhibitions and also the Brazilian Football Museum (MBF). ), which exposes several artifacts about the universe of sport.
Palace of Arts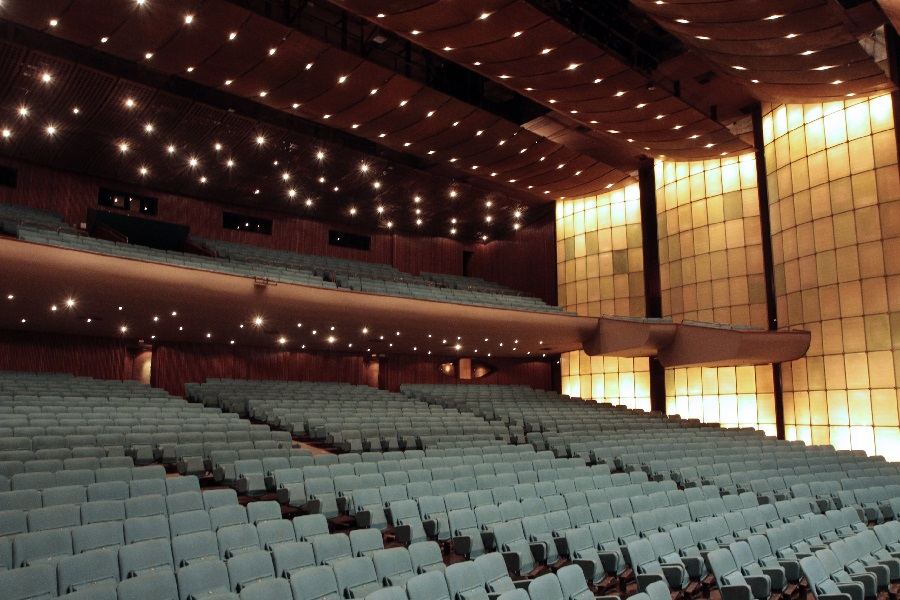 In doubt about what to do in Belo Horizonte at night? For those who love art or culture, the Palácio das Artes is one of the must-see tours in the city. Inaugurated in 1971, the space, which was also designed by Oscar Niemeyer, offers several options for shows with an extensive program. Therefore, throughout the year, concerts, plays, lectures, congresses, dance shows, among other events are held there.
Banco do Brasil Cultural Center
The Centro Cultural Banco do Brasil is an art and exhibition space and one of the must-do tours in Belo Horizonte. Thus, with more than 1200 square meters of area, it maintains a regular schedule of exhibitions – it is worth checking the calendar on your visit to the city. In addition, it hosts shows, plays, among many others.
Mangabeiras Park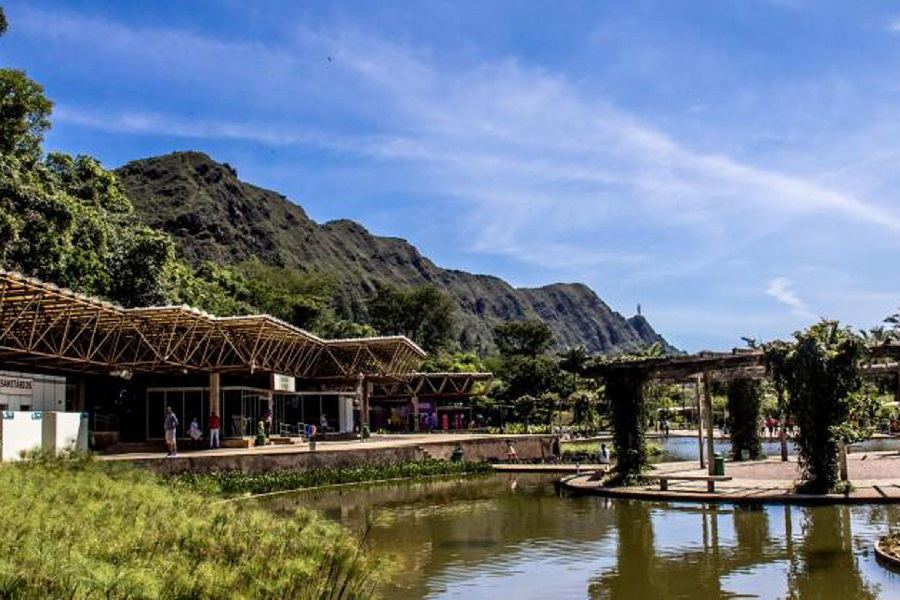 Looking for what to do in Belo Horizonte to relax in the midst of nature? Parque das Mangabeiras, located near Serra do Curral, was designed by Burle Marx and has an immense area full of springs, ecological trails, spaces for sports and much more.
Museum of Arts and Crafts
The Museum of Arts and Crafts is one of the interesting tours to do in Belo Horizonte as it rescues the history of ancient crafts in the state between the 18th and 20th centuries. Thus, the space brings together a collection with more than 2 thousand utensils used in the transformation of the industry of Minas Gerais, such as tools, machinery, equipment, among others.
Américo Renee Giannetti Park
Don't know what to do in Belo Horizonte to visit a little green space right in the middle of the city? It is worth planning a visit to the Parque Renné Giannetti park. On site, schedule a walk to be enchanted by the local architecture, strolling through gardens, gazebo and other charming places. Small boats can also be rented to go around the lake.  
Kubitschek House
It is worth combining a visit to the Casa Kubitschek Museum when visiting the Pampulha Architectural Complex, as the attractions are close by.
It is the former summer residence of the then mayor of Belo Horizonte, Juscelino Kubitschek. Designed in 1943 by Oscar Niemeyer, the house currently houses a museum that tells the story of the important Brazilian politician.
Belo Horizonte Zoo
The Belo Horizonte Zoo is next to the city's Botanical Garden, that is, you can combine both tours on the same day. The zoo is located in a large area and has more than 900 species of animals from Brazil and the world. In addition, it houses the first public butterfly garden in South America.
UFMG Knowledge Space
The Knowledge Space, as its name implies, is aimed at providing access to various areas of science. In addition to exhibitions that tell the trajectory of men through planet Earth, there is also a planetarium and an astronomical observatory for those who want to know more about the universe.
Praça Sete de Setembro

Praça Sete is one of the best known in the city and has been the scene of several events and important moments in history. Its great symbol is the famous obelisk made of granite, which occupies its central part.
The monument is a work of 1924 and is seven meters high. In addition, located in one of the busiest areas of Belo Horizonte, the square is surrounded by bars and snack bars.
São Francisco River Aquarium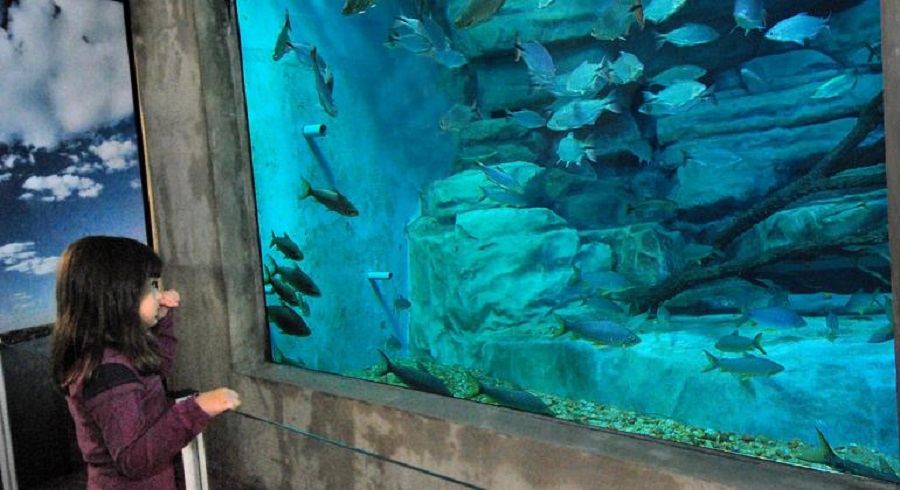 A different and very interesting tour to do in Belo Horizonte is the São Francisco River Basin Aquarium which, despite being part of the city's Zoo, deserves a special mention. Thus, the place houses more than 20 enclosures that reproduce the environment of Velho Chico, presenting more than 60 species of fish that occupy its waters.
Guanabara Park
Visiting Guanabara Park is like stepping back in time, to the amusement parks of the past. With several toys, the space, which is close to Lagoa da Pampulha, is an option for families with children visiting the city. Therefore, there are several options for attractions, such as Ferris wheel, boat-Vicking, among others. 
Read too:
» Cusco Tourist Ticket: everything you need to know
» 7 round trip to do leaving Santiago, Chile
» What to do in Salvador: 31 must-see attractions in the destination
» Things to do in Porto de Galinhas: 16 must-see attractions and tours in the destination
Subscribe to our channel:
---
---
Do you want to speak to the newsroom or report any errors found on this page? Send a message to
[email protected]