Are you going to visit the Marvelous City and don't have a schedule for rainy days? Check here a list of opportunities to enjoy in Rio de Janeiro with rain!
When we talk about the wonderful city of Rio de Janeiro, we think directly about a beautiful sun and the beautiful beaches and their viewpoints. Travelers to Rio rarely have a schedule, or itinerary, of what to do in the city on rainy days. 
As it is a truly wonderful city, there is no shortage of places to visit and things to do. Rain or shine, this is a charming place and the activities provided may surprise you. 
On rainy days, tourists and travelers can take the opportunity to get to know the history of our country a little more closely, as well as discover other tourist attractions that stand out. Look!  
Tips on what to do in Rio de Janeiro on rainy days
How about an impressive tour of the city? The opportunities are many and to help you, we have listed some of the most sought after attractions by travelers. So, you enjoy Rio de Janeiro much more even on rainy days. Write down!
Take a walking tour of the Historic Center
The city has a historic center filled with important events in Brazil. It also has places that refer to important events that took place in the city. Among them, the signing of the Golden Law in 1888, which abolished slavery in the country. 
With many other points that have marked history, travelers can make a free walking tour in Rio de Janeiro to learn more about the facts. Some of the main historical attractions are: 
National Library

Municipal Theater

Candelaria Church

Columbus Confectionery

imperial palace

Royal Portuguese Cabinet

Tax Island
Discover the Planetarium
A great option is also to know the Rio de Janeiro Planetarium. In addition to being well located, it is opposite the bus station, facilitating access for visitors. In addition, the site has free parking. The foundation belongs to public law and its objective is to teach and disseminate subjects related to the science of astronomy. 
Take a tour of the malls in Rio de Janeiro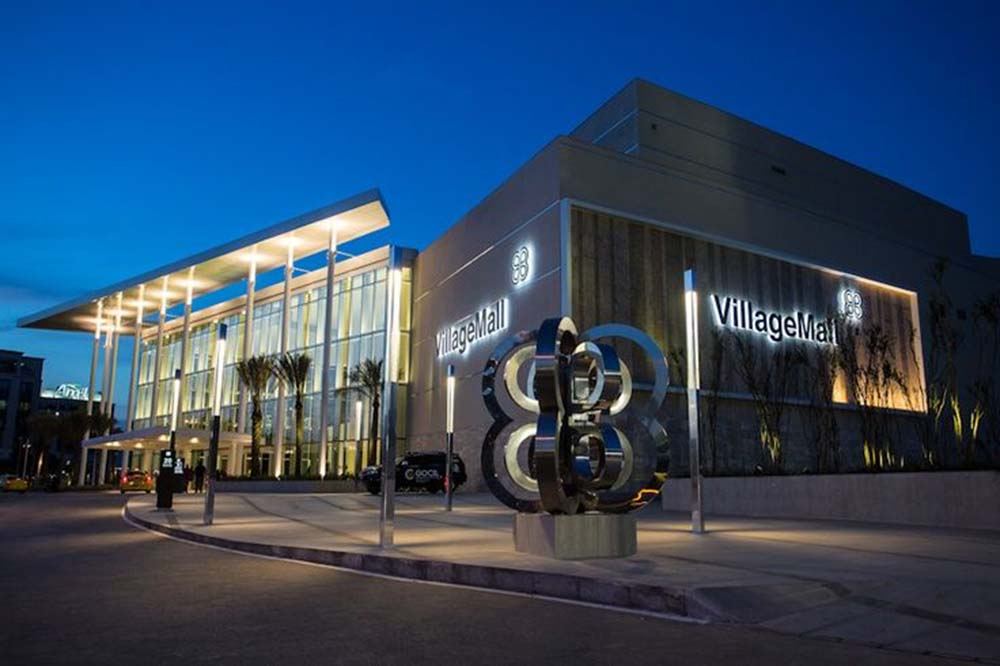 Another trip that few do without is that visit to the Mall, especially women. In Rio you can choose which of the many malls you want to go to and then enjoy as much as you want. 
Village Mall

new america

Shopping Rio Sul

Americas Shopping

Carioca Shopping

Grande Rio Shopping

Tijuca Off Shopping

Shopping Jardim Guadalupe

And others.
Go to AquaRio
As the largest marine aquarium in South America, AquaRio has several enclosures, which are home to different marine species. In total there are 350 species from all over the world and currently total a little more than 5 thousand animals. It is a great place to enjoy the marine life and the attractions offered by the place.
enjoy a movie 
Who doesn't like a movie, right? If you're on a rainy day in Rio de Janeiro, take the opportunity to enjoy your favorite movie in first-class cinemas. There are a few options in the city where the quality and technologies will make you feel inside the screen. Are they:
Kinoplex

KinoEvolution

IMAX

platinum
Visit a museum
There are many museums around the city and there is certainly one closer that will catch your attention. Also, depending on the day of the week you are ready to visit them, you can visit the attractions in Rio for free. See a list of some museums in Rio de Janeiro!
Weir Museum

Rui Barbosa House Museum

Indian Museum

Villa-Lobos House

MUSAL

Museum of Art of Rio (MAR)

Museum of Tomorrow

National Museum of Fine Arts

Naval Museum

And many others.
So, did you like the tips on what to do in Rio de Janeiro on rainy days? Now you know that the city does not receive the title of "wonderful" just because it is beautiful by nature, right?
After all, it is one of the few places in the world that we can consider as complete for tourism. This is because it offers attractions for sunny, rainy, winter, summer days, for those who enjoy nature or cultural centers and even for those who want to take a walk at any time of the day or night.
Dica extra para reservar hotéis
Para encontrar inúmeras opções de acomodação e reservar hotéis e pousadas com os melhores preços, utilizamos o Booking.com - disponível em milhares de destinos.
Passagens aéreas mais baratas
Para economizar com voos, consultamos primeiro as passagens aéreas na MaxMilhas, - quase sempre encontramos os melhores preços tanto no Brasil quanto no exterior. As passagens podem ser emitidas mesmo para quem não tem milhas aéreas.
Outras dicas úteis
Encontre informações úteis sobre os best destinations do mundo, com guias de viagens especializados sobre diferentes places to visit in Brazil e no exterior. São milhares de travel tips com sugestões de onde ir na sua viagem, recomendação de hotels, notícias atualizadas e muito mais.
Precisa de um carro na sua viagem? Encontre
aluguel de carro na Rentcars
e cote modelos diferentes podendo ser parcelado em até 10x. Já para passeios e ingressos antecipados, fechamos tudo sempre pela
Get Your Guide
.
Deseja falar com a redação, promover a sua marca ou relatar algum erro encontrado nesta página? Envie uma mensagem para
[email protected]
Subscribe to our channel:
---
---